Best Black Friday 2020 Smart Home Deals
Check out our pick of the best discounts available on today's top smart home devices.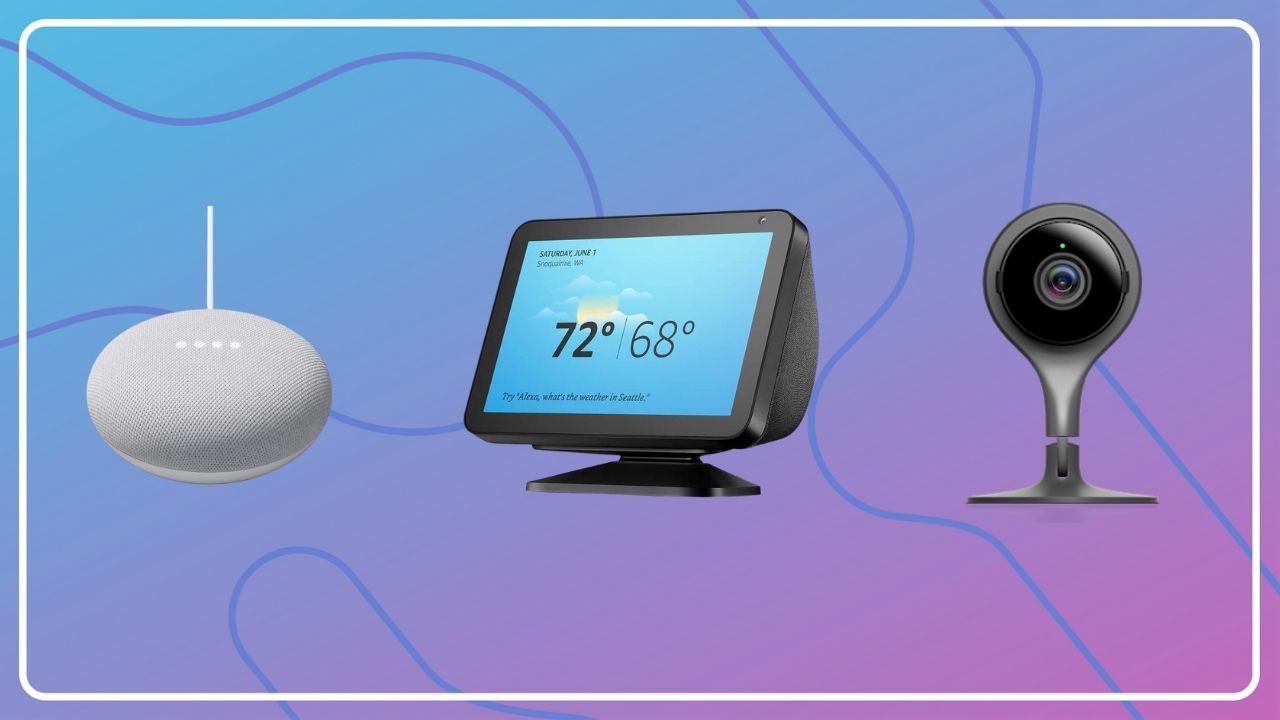 As COVID-19 continues its rampage across the country, many retailers have made the wise decision to take Black Friday online this year. Even better, Black Friday sales have already begun, with almost all of the major outlets offering discounts throughout the month of November.
With so many deals available, now is a great time to kit out your house with a load of smart home devices. Slickdeals has cherry picked the best Black Friday smart home deals available this month. Below is a wide range of devices that would combine to give you a complete smart home experience.
Check back for updates throughout November as new great deals are made available.
Nest Cam Indoor and Nest Cam Outdoor Bundle

Sale Price: $248.99 | Reg. Price: $328.99
Available: Now
Google is offering some great bundles on Nest gear, and this is one is definitely worth a look. Google Nest Cam devices are highly rated, and this bundle gets you set up with smart surveillance for both inside and outside your home for $80 less than their combined regular price. These cameras connect with the Nest smartphone app, and feature movement detection and facial recognition, among other smart features.
Google Nest Mini (2nd Generation)

Sale Price: $29.00 | Reg. Price: $49
Available: Now
The smart speaker is one of the cornerstones of any smart home. Being compact and relatively inexpensive, they're ideal to buy in packs and place in every room in the house, bringing Google Assistant (or "ambient computing", if you're fancy) to your entire home.
Eufy RoboVac 25C Wi-Fi Connected Robot Vacuum

Sale Price: $99 | Reg. Price: $249
Available: November 4 – November 8
Once you experience life with an autonomous vacuum bot, you'll never want to go back. Unfortunately, many of the more feature-packed smart vacuum bots are expensive. And that's why this deal on the Eufy RoboVac stands out – a fully Wi-Fi-enabled robot vacuum for less than $100 is an excellent value. This one is compatible with both Google Assistance and Alexa.
Shop the Eufy RoboVac at Walmart
iRobot Roomba i7+ (7550) Robot Vacuum with Automatic Dirt Disposal

Sale Price: $699.00 | Reg. Price: $999.99
Available: Now
The Eufy RoboVac is a good value proposition, but if you're willing to invest significantly in the most premium smart home cleaning device, here's a killer deal: a $309.99 saving on the iRobot Roomba i7 bundled with its Clean Base Automatic Dirt Disposal docking station. With the Clean Base, Roomba claims you can let this bot take care of cleaning for "months" before it needs to be emptied.
Shop the iRobot Roomba i7+ at Amazon
Merkury Innovations A21 Smart Color Light Bulb

Sale Price: $4.97 | Reg. Price: $12.88
Available: November 14 – November 15
No smart home is complete without some smart bulbs in place. With simple voice commands via a Google Assistant or Alexa device, you can summon light of almost any hue, setting the mood for any given occasion. Smart bulbs can be expensive, but at less than $5 a pop, you don't have to spend much to fill your whole home with next-gen voice-controlled lighting.
Shop the Smart Color Light Bulb at Walmart
Amazon Fire TV Stick with 4K (2nd Generation)

Sale Price: $29.99 | Reg. Price: $49.00
Available: Now
The Amazon Fire TV Stick with 4K is one of the cheapest and easiest ways to equip any modern TV with the complete array of streaming apps and other smart features, like Alexa voice assistance, music, games and more. And if you have multiple TVs in your home, upgrading them all with this 40% discount will soon add up to a decent saving.
Shop the Amazon Fire TV Stick 4K at Target
Ring Video Doorbell 3

Sale Price: $139.99 | Reg. Price: $199.99
Available: Now
Target is offering a tantalizing $60 off the popular Ring Video Doorbell, perfect for those with an Amazon Alexa-based smart home. This early smart doorbell design may look a little bulky next to some of the more modern options, but what it lacks in aesthetics it makes up for in value. The smart doorbell is one of the most essential parts of smart home, and now is a great time to grab one.
Shop the Ring Video Doorbell at Target
Nest Hello, Nest x Yale Lock, Nest Connect, with Google Home Mini Bundle

Sale Price: $516 | Reg. Price: $586
Available: Now
We love smart video doorbells, in case you haven't noticed. Here's the best option for those wanting to deep-dive into a Google Assistant-based smart home setup. The Nest Hello is arguably the best smart doorbell on the market, and the fully Wi-Fi-enabled Yale Lock is the perfect companion for enhanced security. Add in the Google Home Mini and you've got the ideal way to interface with your new devices using voice commands.
Shop the Nest Bundle at Google
Echo Show 8 with Adjustable Stand

Sale Price: $84.98 | Reg. Price: $154.98
Available: Now
Amazon has slashed 45% off the price of its Echo Show 8. This device serves as the central hub for an Alexa-based smart home, with an 8-inch screen used to add graphics and additional information to your smart home experience. From simple visual aids such as weather forecasts, photos or calendars, to music videos or full movies, the Show 8 completes a smart home.
Shop the Echo Show 8 at Amazon
---
Stay updated on the latest holiday shopping deals with our Black Friday Hub. And if you missed out on any of these deals, set a Deal Alert for your favorite smart home products so you never miss another discount.
Up Next:
---
Any product or service prices/offers that appear in this article are accurate at time of publish, and are subject to change without notice. Please verify the actual selling price and offer details on the merchant's site before making a purchase.