The Best Black Friday Smartphone Deals
Look for trade-in promotions from most major retailers this November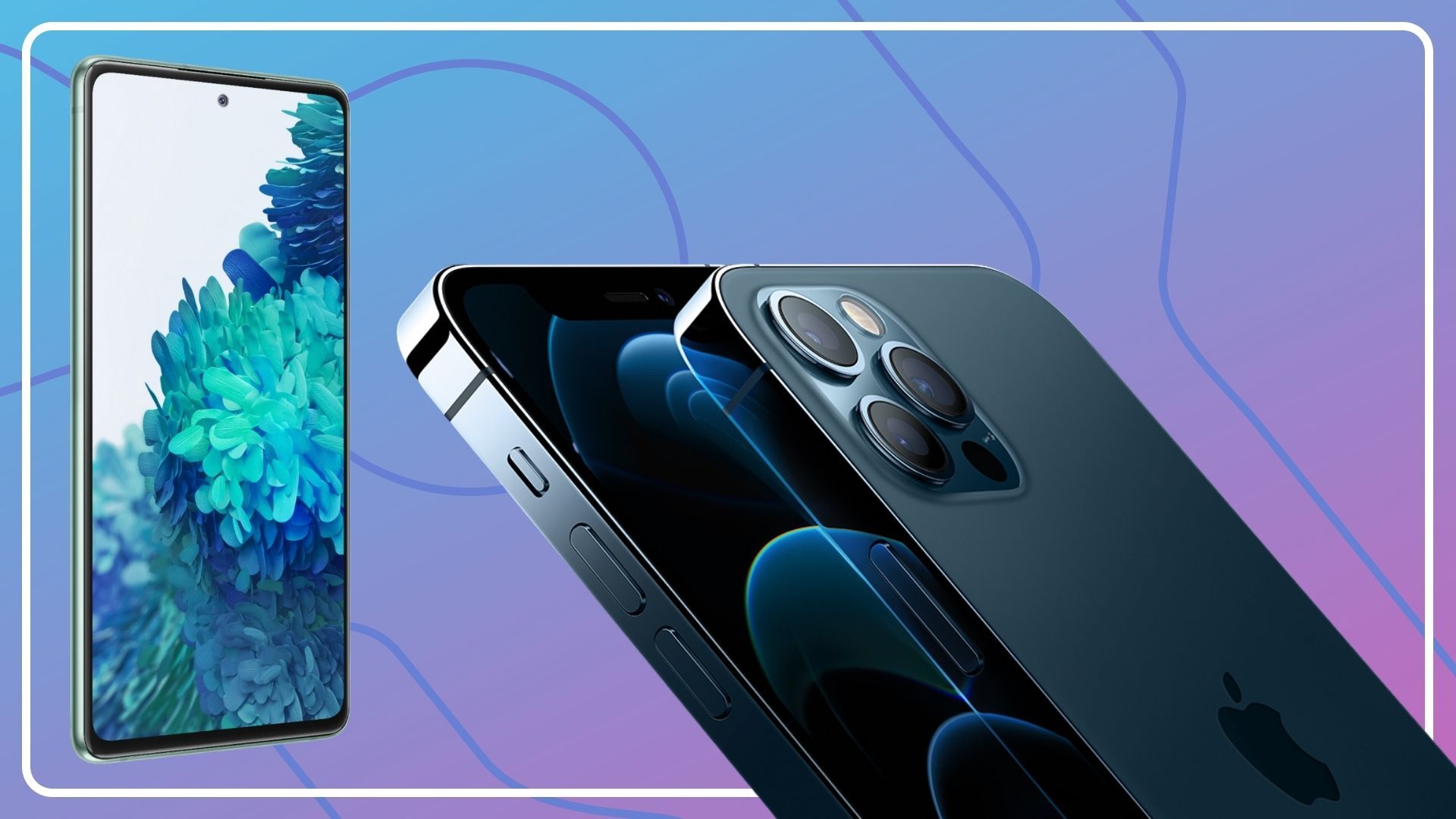 Black Friday is right around the corner, and we are expecting most retailers to kick off their massive promotions of smartphone deals soon. Black Friday, which is on November 26th, is a great time to pick up a smartphone at a greatly reduced price, because they usually come with generous discounts, trade-in offers and buy-one-get-one-free deals for the hottest phones on the market.
We've rounded up the best smartphone deals from last year's Black Friday sale and forecast what to expect as November rolls up.
Get a Deal Alert When Smartphones Go On Sale
Do iPhones and Samsung Galaxy Phones Go On Sale for Black Friday?
In the past, Apple has held sales during the Black Friday shopping period, usually by offering an Apple Store gift card on eligible products. Sales have not been announced yet for Black Friday, but we are expecting similar incentives to return from Apple. However, you can count on major phone carriers such as AT&T, Verizon and T-Mobile to offer incredible discounts on iPhones during Black Friday sales. To qualify for iPhone discounts, you usually need a qualifying trade-in device and/or enroll in one of their mobile plans.
Samsung phones are also popular during Black Friday because we often see big discounts from phone carriers as well as from Samsung's website. You can expect to see sales for older models like the Samsung Galaxy S20 and newer models like the Samsung S21 or the Galaxy Z Flip and Fold phones.
When Do Black Friday Smartphone Deals Start?
While Black Friday deals on smartphones have not yet been announced, it is likely that sales will be released in early November, or even as early as late October. Be on the lookout for smartphone sales and promotions from wireless carriers and retailers.
Where Can I Find the Best Smartphone Deals on Black Friday?
The biggest discounts will often come from slightly older smartphone models, as retailers want to get rid of older inventory to make room for newer models. However, we may still see some recent model phones on sales, too. Your best bet at finding amazing deals will be from phone carriers like AT&T and Verizon, who have historically offered the phone for "free" if you sign up for a plan and/or include a trade-in device. Of course, you can also find great sales on unlocked phones from major retailers such as Best Buy, Amazon and Walmart.
Samsung Galaxy Smartphone Discounts (from 2020)
Here were the best Black Friday discounts available for Samsung, Google, and Apple smartphones during Black Friday 2020.

Most providers were offering some form of trade-in promotion for the entire Galaxy S20 lineup. One of the best deals came directly from Samsung, which discounted the S20 to just $389.
Samsung Galaxy S20
Samsung
One of the steepest discounts was offered directly by Samsung, with eligible trade-ins reducing the price to just $389.99.
Best Buy
You could get an Unlocked Samsung Galaxy S20 for $250 off
Verizon
Eligible trade-ins can reduce your price by up to $550 when choosing the monthly payment plan.
Samsung Galaxy S20 – Last Year's Sale Price: $449.99 with trade-in | Regular Price: $999.99
Samsung Galaxy S20 FE
Samsung
Once again, Samsung had a killer deal for Galaxy S20 FEs. Order directly from the company's website and trade in an eligible phone to save $460 off MSRP. Even without a trade, you can still find the S20 FE discounted by $100.
AT&T
Opt for monthly payments, choose an Unlimited plan, and trade in a phone worth more than $95 to grab the new S20 FE for free.
Samsung Galaxy S20 FE – Last Year's Sale Price: $0 with Unlimited plan, trade-in | Regular Price: $699.99
Samsung Galaxy Note20
Samsung
Buy an Unlocked Note20 direct from Samsung and save $750 with an eligible trade.
Best Buy
Activate a line on Verizon with monthly payments and you'll save $450. Without monthly payments you'll still save $100.
Apple Smartphone Discounts (from 2020)

If you are still looking to get your hands on the iPhone 12, Best Buy offered a $200 discount for customers who signed up with AT&T. However, a better option might be to go directly through AT&T, as you can save up to $700 on Apple's latest smartphone. AT&T discounted the 12 Pro by up to $700 with certain trade-ins after signing up for an Unlimited plan. T-Mobile's offer might have been the best deal available though, as they gave customers a free iPhone 12 with select trade-in devices.
iPhone 12
AT&T
Trade an eligible device to save up to $700 on Apple's hot new smartphone.
Best Buy
Activating on AT&T will save you $200 when paying in full, or as a new line or account with monthly payments.
T-Mobile
Our deal experts agree – this was one of the best ways to get the iPhone 12. There are a few stipulations to the offer, but it's a great way to pick up a new iPhone 12 for free when adding a new line, trading in a qualified device and paying via a 30-month plan.
iPhone 12 (64GB) – Last Year's Sale Price: $0 with eligible trade | Regular Price: $799.99
iPhone 12 mini
Best Buy
Pre-orders for the iPhone 12 mini went live on November 6th, but you could save $200 when starting a new line or account on AT&T and paying in full or with monthly payments.
AT&T
Last year, trade an eligible device and you could pick up the iPhone mini for free.
Verizon
There were a few ways to save at Verizon – trade in an old phone to get $700 off with a new line or, as an existing customer, pick an unlimited plan after trading in your old device to get $412 off MSRP.
iPhone 12 Pro
AT&T
Eligible trade-in devices could net you up to $700 off the powerful iPhone 12 Pro, but you'll also need to sign up for an Unlimited plan and the monthly payment option. Otherwise, you'll be paying full price.
iPhone 12 Pro – Last Year's Sale Price: $299.99 with trade-in | Regular Price: $999.99
Best Buy
Save $200 when opting for AT&T as a new customer. Both one-time payments and monthly installments are eligible for the savings.
iPhone 12 Pro – Last Year's Sale Price: $799.99 | Regular Price: $999.99
iPhone 12 Pro Max
Pre-orders went live November 6th, and these retailers have already listed their upcoming promotions.
Best Buy
Activating a new line on Sprint will save you $100 when choosing the one-time payment option.
AT&T
If you sign up for an Unlimited plan, add a line and trade-in an eligible phone, you can save up to $700 off the price of the iPhone 12 Pro Max. As is often the case, you'll need to pay via an installment plan, and your discount is dispersed in monthly bill credits.
iPhone 12 Pro Max – Last Year's Sale Price: $399.99 with trade-in and activation | Regular Price: $1,099.99
T-Mobile
Save up to $950 on the iPhone 12 Pro Max when you trade in your old smartphone. Our community of deal experts is incredibly fond of this offer, and it's easy to see why.
Google Pixel Discounts (from 2020)

Best Buy discounted the Pixel 5 by $200 when activating on Google or Verizon and with a qualified trade. Other than that sale, there was not much else available for Google's lineup of smartphones.
Best Buy
Best Black Friday Deals on Older Model Smartphones (from 2020)

If you don't need the latest and greatest, Walmart discounted dozens of great — but aging — smartphones, including:
iPhone XR – Last Year's Sale Price: $349.99 | Regular Price: $399.99
iPhone SE – Last Year's Sale Price: $249.00 | Regular Price: $349.99
Samsung Galaxy A51 – Last Year's Sale Price: $249.00 | Regular Price: $399.99
Verizon Black Friday Deals (from 2020)
If you're a Verizon customer – or are interested in becoming one – the company ran several great promotions that made it easy to get your hands on the season's hottest new products. The savings began at 3:00am ET on November 26th, at which point you'll want to head over to Verizon's official website to get a look at all the savings. We've highlighted a few of the best deals we found from last year.
Verizon Android Smartphone Deal
When switching to Verizon, you can get up to $1,350 with select trade-ins if you opt for an Unlimited plan. As if that weren't enough already, some Unlimited plans – such as Play More and Get More – even come with a subscription to Disney+, Hulu, and ESPN+.
iPhone 12 Products Free With Select Trades
Trade in select smartphones to get the iPhone 12, 12 Pro, or 12 Pro Max for free. You'll need to choose the Get More Unlimited plan (and not all devices qualify for the trade-in program), but if you're looking to upgrade to the latest Apple product it's a great promotion to keep in mind.
GizmoWatch Disney Edition
Pre-order the upcoming device and you'll get $50 off with the purchase of a smartphone. The new child-friendly wearable features some of the most popular Disney characters, including Elsa from Frozen and the Child from The Mandalorian. As a parent you'll love all the technology packed inside the tiny watch that will keep you connected to your kids, including a camera that lets them send messages to trusted contacts.
Get Updates on the Latest Black Friday Smartphone Deals
Whatever smartphone you're looking for, we recommend installing our browser extension and setting up a Deal Alert to make sure you are getting the best deal out there.
Our editors strive to ensure that the information in this article is accurate as of the date published, but please keep in mind that offers can change. We encourage you to verify all terms and conditions of any product before you apply.