The Most Popular Tech Deals for Black Friday 2019
If you're making a list, you better check it twice to make sure you don't miss out on these merry tech deals.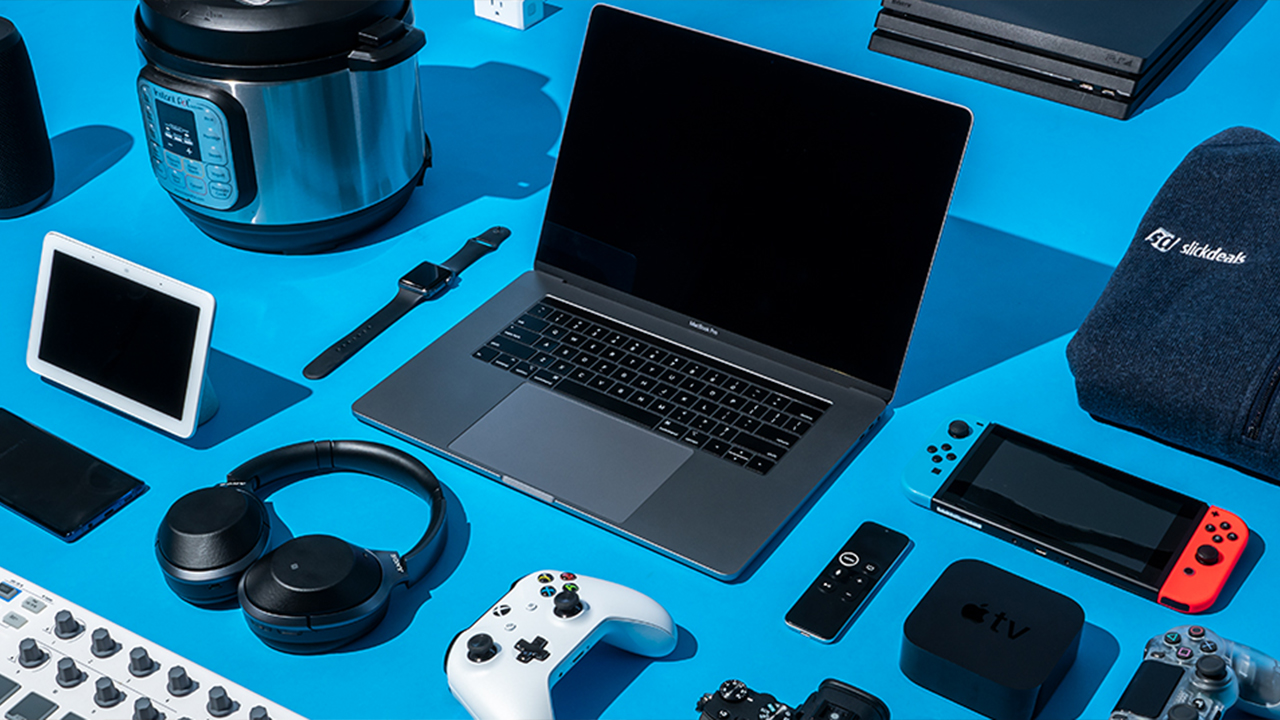 When it comes to Black Friday, the tech categories are usually the most sought after. This is no surprise given how essential these products have become to our daily lives. Whether you want to better entertain yourself, smarten up your home or boost your productivity, there's a tech for that.
While the deals for this holiday season may seem limitless, your wallet may not be. But to be fair, you don't necessarily need every gadget that is available out there. To help you narrow down your wish list, these are the most anticipated Black Friday categories and products within the Slickdeals community.
1. Noise-Cancelling Headphones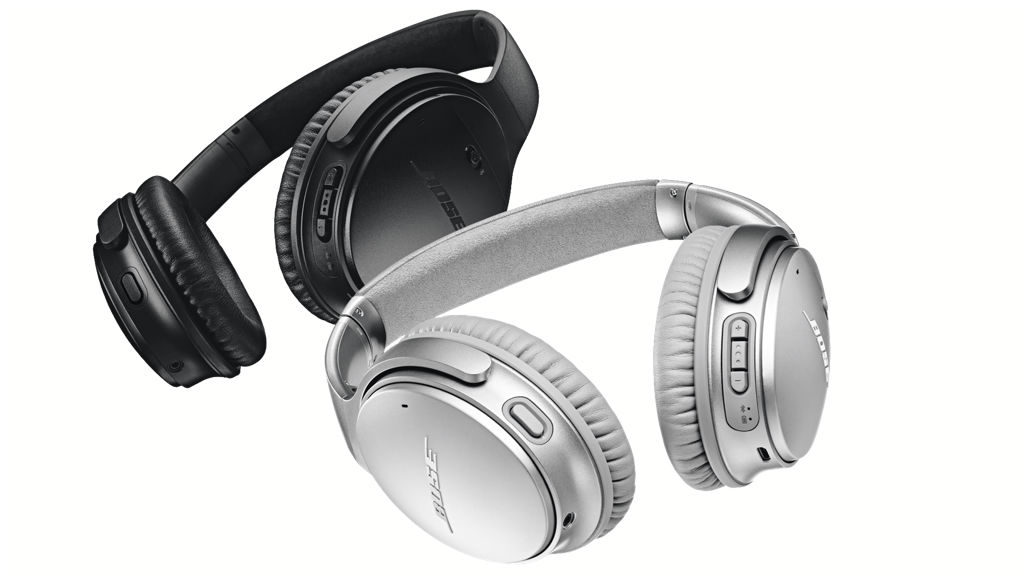 Bose QuietComfort 35 II
Regular Price: $349.95 | Best Black Friday Price: $230
When it comes to audio entertainment, Bose is one of the biggest names out there. With the QC 35 II, you can enjoy a wireless music experience for up to 20 hours. It also has Google Assistant built-in, so you can take calls, receive texts and manage your daily tasks with your phone in your pocket.
The lowest price we've seen so far for these headphones was $209.95 during a recent Rakuten sale. Since Bose is a premium brand, the discounts aren't usually that deep. For Black Friday 2019, the best price we've seen is $250 at Google Shopping (or $230, if you're a new Google Shopping user who applies the promo code NOVSAVE19).
Sony WH-1000XM3
Regular Price: $349.99 | Best Black Friday Price: $278
These headphones offer a smarter noise cancellation tech that adapts to any environment you are in. With a whopping 30-hour battery life and quick charging capabilities, they are a great musical companion for those constantly on the go. And the unique compact and foldable structure of the Sony WH-1000XM3 also makes it easy to pack it away on your travels.
The lowest price we've seen so far for these headphones was $179.10 during a recent promotion at Exchange that involved stacking promotions. While you'll have to pay a little more on Black Friday, you can pick up a new pair for $278 at Amazon (a savings of $72).
Alternatively, if you're okay with a like-new open box pair, you can get these headphones for as low as $191. 
Honorable Mentions
2. Laptops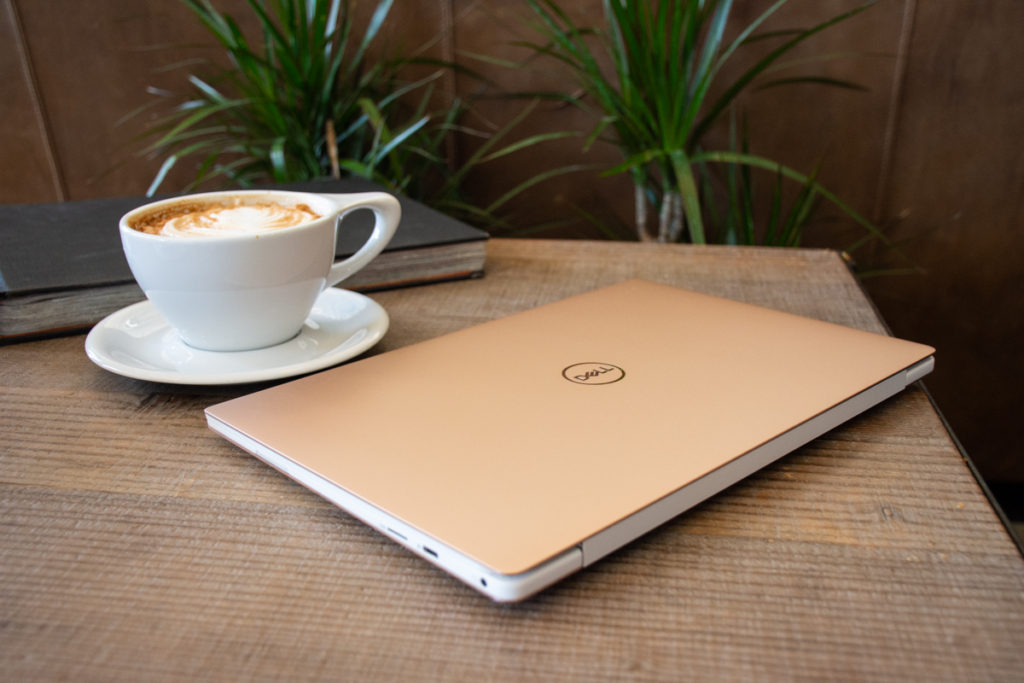 Dell XPS 13 Laptop
Regular Price: $1,199.99 | Best Black Friday Price: $799.99
8th Gen i5-8265U
Intel UHD Graphics 620
8GB RAM
256GB SSD
Dell has been supplying computers to professionals for decades and continues to stand at the forefront of innovation. At 2.7 lbs, this 13.3-inch laptop is a great option for any business traveler. Despite its small size, it comes with a decently powerful i5 processor and can last up to 21 hours on a full charge. With 8GB of RAM, you will have no problems multi-tasking and the 256GB SSD offers lightning-fast boot-ups.
This $400 discount will be the lowest price we've ever seen for the Dell XPS 13 Laptop. Since this is one of their doorbuster deals, you will have to wait until November 29th at 2 p.m. ET to take advantage of the sale.
Lenovo ThinkPad E495 Laptop
Regular Price: $1,355.00 | Best Black Friday Price: $299.00
AMD Ryzen 3 3200U
AMD Radeon Vega 3 Graphics
8GB RAM
1TB HDD
The ThinkPad is one of the most iconic productivity laptops to ever grace the market. Though its design isn't flashy or sophisticated, the overall build quality and reliability are why professionals continue to rely on this machine. The GPU and CPU may be on the low end but their combination with 8GB of RAM should be more than sufficient for a medium workload.
Though it lacks the luxury of a solid-state drive, you can't really complain when the laptop is 78% off. This doorbuster begins at 9 a.m. ET on November 29th.
Macbook Air 2019 (Basic Model)
Regular Price: $999.99 | Best Black Friday Price: $799.00
8th Gen Dual-Core Intel Core i5 Processor 1.6GHz
Intel UHD Graphics 617
8GB RAM
128GB SSD
Apple products don't often visit the price chopping block, but this is where the magic of Black Friday happens. In terms of specs, this Macbook Air is a little under par compared with competitors within its price range. However, the real prowess of this laptop has always been its sleek design and portability. But the dual-core i5 and 8GB of RAM can handle light tasks without a problem.
This Black Friday deal is available in-store or online at Costco.com starting on November 25th and lasting through December 24th.
Honorable Mentions
Dell Vostro 15 5590
Regular Price: $1,141.43 | Best Black Friday Price: $569.00
Doorbuster: starts November 29th at 9 a.m. ET
Lenovo Yoga C930 2-in-1
Regular Price: $1,499.99 | Best Black Friday Price: $969.99
Doorbuster: starts November 28th at 12 a.m. ET
3. Gaming Computers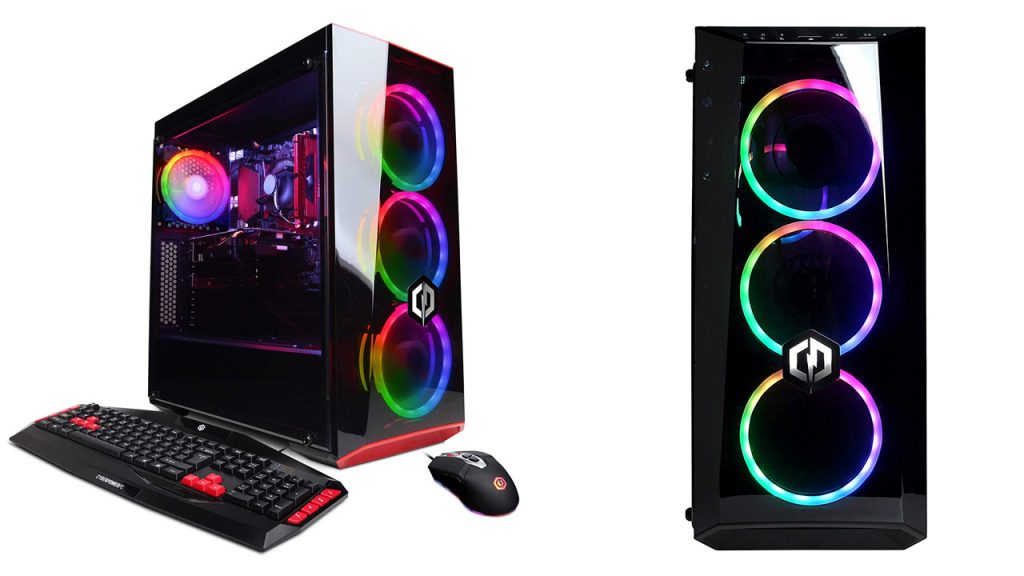 Dell G5 15 Gaming Laptop
Regular Price: $949.99 | Best Black Friday Price: $649.00
9th Gen Intel Core i5-9300H
NVIDIA GeForce GTX 1650 4GB
8GB RAM
128GB SSD + 1TB HDD
The G5 is Dell's mid-tier gaming laptop that offers a pretty good bang for your buck. While the chassis is comprised of plastic, the entire look of the newly designed G5 definitely doesn't come off as cheap. Despite its modest exterior, there is plenty of power under the hood to play games like Fortnite at a solid 140+ FPS. Of all the features listed for this laptop, the most remarkable is the battery. Lasting up to 6 hours, it holds a charge almost 50% longer than its competitors.
This is another one of Dell's doorbuster deals and you can get your hands on one starting at 2 p.m. on November 29th.
15.6-Inch MSI GL65 9SC-004 Gaming Laptop
Regular Price: $799.00 | Best Black Friday Price: $649.00
9th Gen Intel Core i5-9300H
NVIDIA GeForce GTX 1650 4GB
8GB RAM
512GB SSD
If your preferred color is red versus blue, then this MSI GL65 is a great alternative to the Dell G5. As far as the hardware goes, the two laptops are almost identical with the only difference in storage. This gaming machine offers a much bigger solid-state drive but has less overall capacity than the G5. However, you will be retrieving data at blazing speeds all of the time rather than some of the time which is a big plus.
15.6-Inch Lenovo Legion Y740 Gaming Laptop
Regular Price: $1,719.99 | Best Black Friday Price: $1,199.99
9th Gen Intel Core i7-9750H
NVIDIA GeForce GTX 1660 Ti 6 GB
16GB RAM
1TB HDD
Not really a casual gamer or power player but somewhere in between? Then the Lenovo Legion Y740 may be just the portable gaming rig for you. The GTX 1660 Ti performs just about 50% better than the 1650 so you can indulge in games that are a bit more graphic intensive. While the CPU, GPU and RAM really fit the bill, the lack of an SSD is one of the few qualms with this device.
Honorable Mentions
Computer manufacturer CyberPowerPC is also offering some solid discounts on its products from November 25th through November 28th. During this period, here's what you can expect:
5% Off all orders over $999 with coupon code "BlackFriday" at Checkout
Get an ASRock G10 Ac2600 Gaming Router for $19 with any Intel Powered Desktop or Laptop Purchase (While Supplies Last)
Free $50 Amazon Gift Card with any Instant Ship Desktop or Laptop Purchase (While Supplies Last)
Save up to $400 on all Instant Ship Desktops with Free 2 Day Delivery
Free Intel Core i5-9600K CPU Upgrade from Core i5-9400F
Free $50 Amazon Gift Card with AMD Ryzen 7 3800X, 3700X or Ryzen 5 3600, 2600 CPU equipped Desktop Purchase
Free Ground Shipping on all desktops and laptops (US Only)
4. Televisions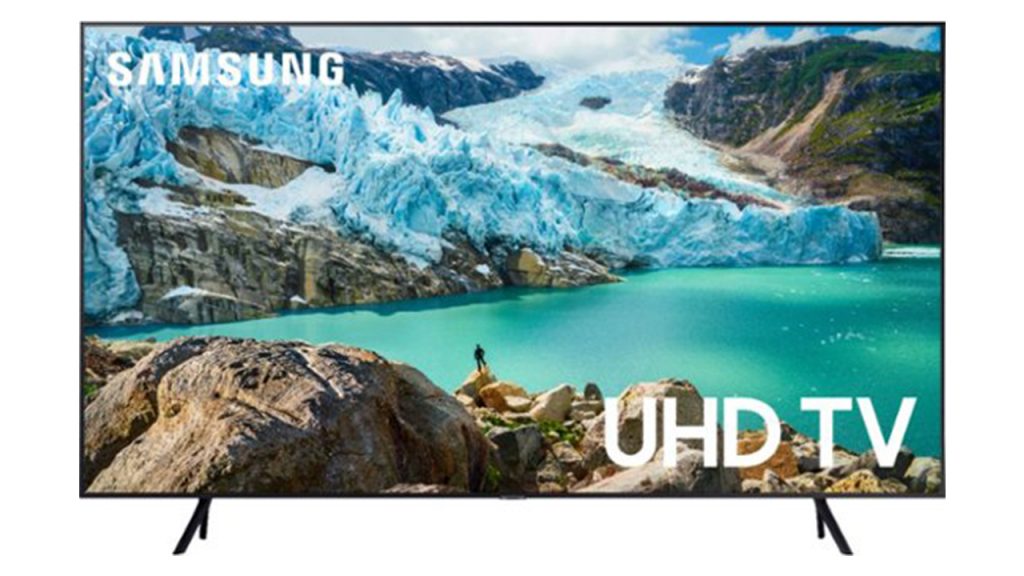 65-Inch TCL Roku 4K UHD HDR Smart TV
Regular Price: $749.99 | Best Black Friday Price: $399.99
Just because you are on a budget doesn't mean you can't have nice things. A new big screen is often at the top of the holiday wish list and Black Friday is where dreams come true. While this TCL may not have visual quality like an OLED or QLED, it still offers a great viewing experience. Owners of the TV are particularly fond of the built-in Roku, which offers over 5,000 streaming channels within a simple to use interface.
This deal will be up for grabs from Target on Black Friday and you most likely won't find a better deal on a 65-inch 4K Smart TV this year.
70-Inch Samsung 6 Series 4K UHD Smart TV with HDR
Regular Price: $899.99 | Best Black Friday Price: $549.99
When it comes to home decor, one of the best wall decorations is a massive television. Joking aside, the deal on this 70-inch 4K Smart TV from Best Buy is a hard one to pass up. For budget big screens, there is usually some cost-cutting involved to offer us these low prices. Oddly enough, the biggest qualm for this TV is the lack of HDMI ports in which it has two.
But this shouldn't hold you back if you exclusively use it as a streaming device. You can snag this doorbuster on Black Friday and Best Buy's Price Matching Guarantee will have you covered even after your purchase.
55-Inch LG OLED55B8PUA 4K UHD HDR AI Smart OLED HDTV
Regular Price: $1,119.00 | Best Black Friday Price: $899.00
Many Slickdealers have been watching LG OLED TV deals like a hawk all year, waiting for the drop under $1,000. Though it has happened a couple of times this year, the discounted OLEDs were gone as fast as they came. Well, a Black Friday miracle just happened and you can get one for $900 on eBay right now.
Though this is the 2018 model, you can still bet on the OLED's crystal clear picture, vivid colors and virtually perfect black levels. Given the outstanding quality of this TV, we may not see a lower price than this through the shopping holiday.
Honorable Mentions
5. Video Game Consoles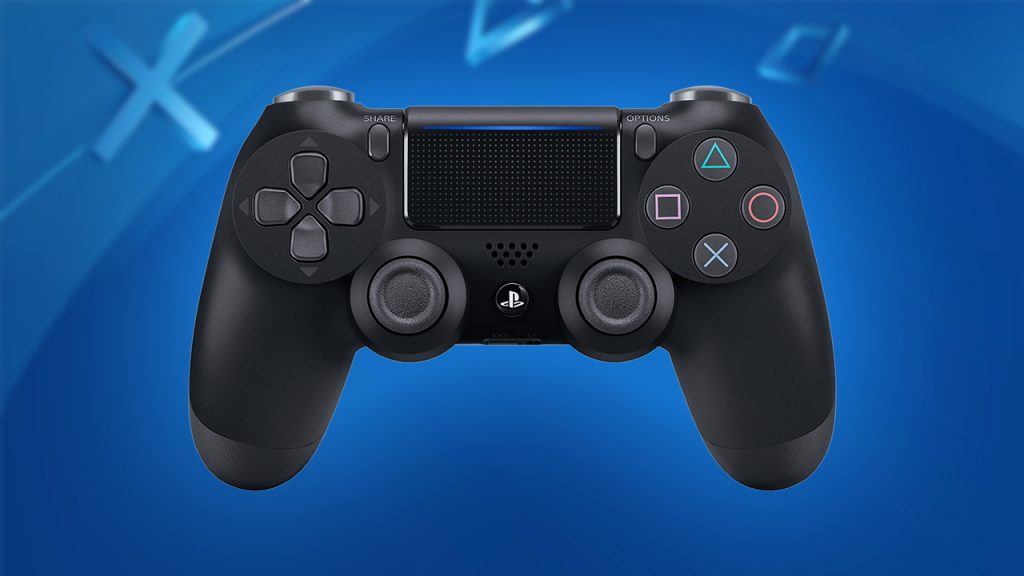 PS4 1TB Bundle
Regular Price: $299.99 | Best Black Friday Price: $199.00
This bundle is a great starter kit for anyone looking to dive into the world of PlayStation. The console comes in a very sleek Jet Black and has a matching wireless controller. Usually bundled games aren't that great but this isn't the case for this package. You will enjoy many hours of fun with these critically acclaimed titles. While this is a common low price for the console, the bundled games really make this deal worthy of Black Friday.
Bundle Includes:
Jet Black PlayStation 4 1TB
Matching DUALSHOCK 4 Wireless Controller
God of War
The Last of Us Remastered
Horizon Zero Dawn: Complete Edition
PS4 Pro 1TB
Regular Price: $399.99 | Best Black Friday Price: $299.00
While the Pro and its predecessor play the same games, how they do it is the key difference. Released back in 2016, the PS4 Pro was a much-needed upgrade to the PlayStation 4 given the popularity and affordability of 4K TVs. Since Black Friday is an awesome time to catch a 2160p television on the cheap, the PS4 Pro would be quite the pertinent pairing. Thanks to a recent blog from Sony, you can get a discounted Pro from a variety of retailers starting this Black Friday.
Xbox One S Digital Bundle
Regular Price: $249.99 | Best Black Friday Price: $149.99
Giving the gift of gaming is more affordable than ever during Black Friday. If you want all the games without the clutter, the Xbox One S All Digital Edition is the way to go. Since picking the right games can be a hard decision, bundles are a good way to avoid this headache. With Microsoft's Project Scarlett a year away, you can try out Xbox with this package and see if it is to your liking. But at this price, you will hardly be disappointed.
Bundle Includes:
Xbox One S All Digital Edition
Wireless Xbox Controller
1-Month of Xbox Live Gold
Minecraft Download Code
Sea of Thieves Download Code
Fortnite Battle Royale Download Code
Honorable Mentions
6. Soundbars

Samsung 2.1-Channel 290W Soundbar System with Wireless Subwoofer
Regular Price: $279.99 | Best Black Friday Price: $139.99
While your newly picked up 4K television has all the stunning visuals, a truly immersive entertainment experience requires great sound. If you feel that your TV is lacking in the audio department, then opting for a soundbar is a smart choice this holiday season. Despite its slim design, this Samsung sound system can put out some serious volume while maintaining all the fine audio details. Though it's a pricier entry-level soundbar, the Black Friday discount at Best Buy is very much worth it.
Vizio 2.1-Channel Soundbar System with Wireless Subwoofer
Regular Price: $179.99 | Best Black Friday Price: $99.99
The best thing about Black Friday is there are deals for all budgets. Though Vizio is a less recognized brand than Samsung, its soundbar system has not gone unnoticed. With over 1,500 reviews and a 96% recommendation on Best Buy, this slim device has no problem filling a medium room with rich sound. As far as budget soundbars go, you can't go wrong with this Vizio 2.1-Channel System.
Nakamichi Shockwafe 9.2 4-Channel Soundbar System with Dual Subwoofers
Regular Price: $1,299.99 | Best Black Friday Price: $999.99
If your home entertainment system is your most prized possession, then a little indulgence can go a long way. This Nakamichi soundbar system is a worthwhile investment for any home theater connoisseur. While the surround sound is astonishing, the biggest jump in quality is from the highly praised dual subwoofers. Though this Dolby Atmos compatible soundbar system is $1000, it's cheap in comparison to similar products from big names like Bose and Sonos which can run up to triple the price.
Honorable Mentions
7. Streaming Devices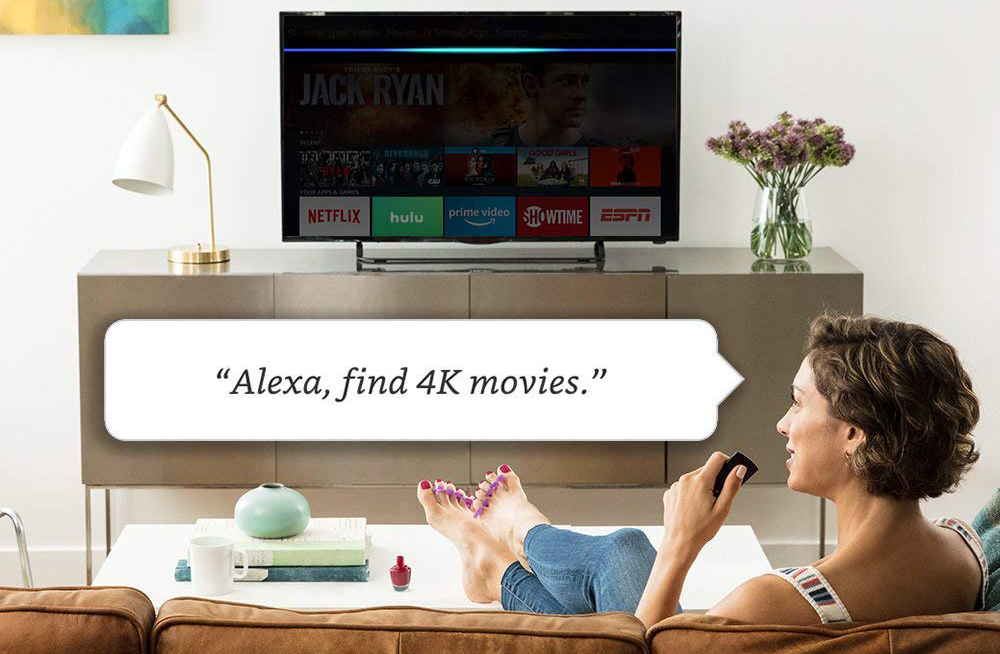 Roku Premiere 4K Streaming Media Player
Regular Price: $39.99 | Best Black Friday Price: $29.00
Your Smart TV may have plenty of apps to stream media with but more than likely they are not in 4K. With Roku Premiere, you can enjoy all your favorite streaming apps like Netflix, Youtube and Disney+ at the highest resolutions. The device is incredibly simple to set up. Just plug it in, connect to Wi-FI, sink into the couch and enjoy. The Roku app also lets you conveniently use your phone as a remote.
Though it is listed at $29, there is an additional 15% off when you use an Amazon Prime credit card to purchase, bringing it just shy of $25.
Amazon Fire TV Stick 4K with Alexa Built-In
Regular Price: $49.99 | Best Black Friday Price: $24.99
Amazon's Fire TV Stick 4K is an incredibly compact device with lots of power. Like the Roku Premiere, you can watch all your favorite shows and movies in dazzling ultra HD. But the biggest difference between the two is Alexa. Since the remote has built-in voice control, you can use it to find content, control smart home devices and, apparently, order pizza.
The Fire TV Stick 4K will reprise its Prime Day price of $25 on Black Friday. But if you want to get a jump on the device, you can combo it with an Echo Dot for $47. This product is also eligible for 15% back when purchased with an Amazon Prime credit card.
Honorable Mentions
8. Smart Home

Google Home Mini Smart Light Starter Kit
Regular Price: $55.00 | Best Black Friday Price: $29.00
Googling your home doesn't just mean finding it on Google Maps anymore but rather smartening up your abode. Whether it is for accessibility reasons or just wanting to live like a millionaire, the Google Home Mini Smart Light Starter Kit is a fun way to liven up your house.
With winter coming, you may be hesitant to turn off the light by braving the chilling temperatures outside the warmth of your bed. But thanks to the Google Smart Light, this daring trek can be achieved by a simple shout-out. Since this is such a novel and useful product, it should be one of your tops items to gift this holiday season.
Ring Video Doorbell 2 + Amazon Echo Show 5 Smart Display
Regular Price: $288.99 | Best Black Friday Price: $139.00
Smart home gadgets provide us with a lot of luxuries and some even offer a greater sense of security. The Ring Video Doorbell 2 is one of the most popular products within this category. There have been countless examples of this device preventing crimes from happening and may even help you one day.
The biggest part of this deal is the Amazon Echo Show 5 which you can get for just $10 more. Normally retailing at $90, this device offers a number of ways to assist your daily life and is pretty much like a stationary tablet.
Honorable Mentions
Hopefully one or more of these items are worthy of your wish list. If not, you can always head to our Deal Alert page to set up your notifications for other tech-y products. While many of the Black Friday ad scans are accessible to the public, retailers may have another ace in their sleeves, so stay tuned!
You also might like this hot deal from our Frontpage:
Search URL: https://slickdeals.net/newsearch.php?firstonly=1&pp=20&sort=newest&rating=frontpage&forumid%5B%5D=9&hideexpired=1&r=1
ncKxk_Yhu_A
Our editors strive to ensure that the information in this article is accurate as of the date published, but please keep in mind that offers can change. We encourage you to verify all terms and conditions of any product before you apply.