Sam's Club is known for offering "savings made simple" year-round, and the store's upcoming "Super November" appreciation event proves that membership really does have its perks.
We're breaking down all the advertised Sam's Club One-Day Sale deals to see which are worthy of your attention.
Jump to:
Sam's Club One-Day Sale Overview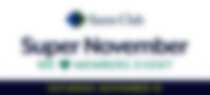 This Sam's Club One-Day Sale takes place on Saturday, November 10th, with doors opening at 7 AM. Prefer to shop online? You're in luck.
Members can shop the sale early starting at 12:01 AM EST at this link. All of the items listed in the ad are only available in limited quantities, so shopping online is a smart strategy (especially considering that you'll score free shipping on just about everything).
Special thanks to Slickdealer Harry_The_Giant for putting together a complete megathread of this year's highlights!
threadID: 12172549
Check out our Tips for Shopping at Sam's Club for even more ways to save!
Sam's Club One-Day Sale: TV Deals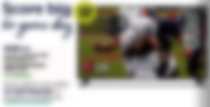 At $400+ off their listed prices, the $999 LG 75" 4K UHD Smart TV and $1,999 VIZIO 80" 4K TV and Soundbar bundle are both worth looking at.
Plus, you'll get 3x Cash Rewards for either purchase.
The 40" VIZIO is $20 cheaper than a similar model from the newly released Costco Black Friday ad, so you may want to do a comparison if you're in the market for a smaller TV.
Sam's Club One-Day Sale: Phone & Tablet Deals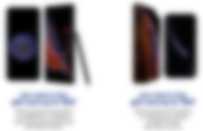 Up to $150 off select iPad models *Limit five *Online only
Samsung 10.1'' Galaxy Tab A 16GB Android 6.0 Wi-Fi Tablet with 32GB MicroSD Card Sale Price: $148.84 Reg. Price: $268.84 *Limit 5
Receive up to a $300 Sam's Club gift card and waived activation fee with the purchase and activation of select iPhones on installment. Limit one gift card per activation. *In-club only
Receive a $300 Sam's Club gift card and waived activation fee with the purchase and activation of select Samsung phones on installment. Limit one gift card per activation. *In-club only
Our forums users have been steadily upvoting these upcoming phone deals, and for good reason.
We recently saw the store offer $200 gift cards with iPhone purchases, so $100 more this time around is definitely intriguing.
Slickdealer inderjot says, "I did one last year $300 off and the best part is the gift card works at Walmart also." Keep this in mind if you're considering an upgrade.
threadID: 12165361
Sam's Club One-Day Sale: Computers & Electronics

There are obviously going to be some amazing deals on computers and electronics in the coming weeks, so it's a good idea to shop around to make sure you're getting the best price possible.
Several Black Friday ads will be out by the time this sale rolls around, so sign up for notifications on our Black Friday hub to see what stores like Best Buy and Target are offering.
For example, we know that Costco will have HP 14" 1080p laptops for $224.99, Dell Inspiron 15 7000 Series 1080p 2-in-1 touchscreen laptops for $599.99, and Acer 13.3" 1080p Touchscreen 2-in-1 Chromebooks for $289.99.
Sam's Club One-Day Sale: Home Deals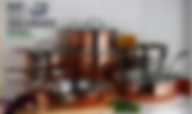 As you can see, there's no shortage of Sam's Club deals for the home. The one-day price on the Dyson vacuum beats Costco's upcoming Black Friday price of $239.99 on a similar model, while the Lifetime 6' Fold-in-Half table is a great option if you need a buffet space for the holidays.
The store's Serta mattress sale is also worth checking out depending on the model. You'll get $100 off full/queen mattresses and $200 off king/California king styles — and they all ship for free.
Sam's Club One-Day Sale: Kids' Deals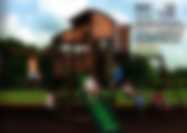 The price tags on the convertible car seat and booster are hard to beat.
We've seen name-brand baby monitors under $60 on our forums, but those deals are usually pretty rare. That being said, you may want to buy a similar VTech baby monitor system from Kohl's.
The store currently has single-camera models on sale for $79.99, and you can earn and redeem Kohl's Cash on the VTech brand.
Sam's Club One-Day Sale: Clothing & Accessories

Sherpa jackets and pullovers are all the rage right now, and you seriously can't find prices this low anywhere else.
Shop around, though, before buying the store's diamonds. Kohl's regularly offers 60% off + 30% off fine jewelry for cardholders, and you'll likely find cheaper prices if you just wait for Black Friday.
Sam's Club One-Day Sale: Gift Card Deals

Members are essentially getting the lowest price of the year on the store's Extreme Value gift cards during the November One-Day Sale, so this is definitely a good time to stock up before the holidays.
You can also give your friends and family the gift of a Sam's Club membership for 20% off the regular retail price. Check out the store's complete assortment of gift cards here.
Sam's Club One-Day Sale: Tire Deals

If your tires need changing, you may want to schedule an installation during the Sam's Club One-Day Sale. You can save up to $140 altogether when you buy and install four new Pirelli or Goodyear tires. Plus, you can shop while you wait.
Just follow Slickdealer itengineer's advice: "You may need to order the tires online right away so it makes it to the store. You do not pay when you place the order online. They have very limited selection for tires in store. Only Pirelli p4 and Goodyear fuel max. Also, you will need to make an appt. to install tires. You cannot just walk in and get the tires installed."
Sam's Club Membership Deals
If you're not a Sam's Club member yet, you may just want to join. Our forums are always buzzing about Sam's Club membership deals attempting to lure new customers. Right now, you can score a one-year basic membership for $35 via Groupon or Living Social.
Both offers also come with $25 in free gift cards, $19.98 in instant savings, and a free fruit party tray.
Alternatively, you can choose the one-year Sam's Club Plus membership for $45 to receive $10 more in gift cards, $14.98 more in instant savings, and a free gourmet sampler cheesecake to go with the fruit tray. Thanks to Slickdealer Cric8 for sharing these offers!
Occasional Sam's Club customers may prefer to shop with a one-day shopping pass or a Sam's Club gift card instead, but keep in mind that this option includes a 10% service fee on your total purchase.
According to Slickdealer MonaS3207, you can also "get the membership for the one-day sale and then cancel it for whatever reason - they'll prorate the fee back to you."
threadID: 12115165
*****
Will you be shopping the Sam's Club One-Day Sale? Which of these deals is on your list? Let us know in the comments!
Images courtesy of Sam's Club.
Add a Comment