Sponsored
Keep the Chill Vibes Going with These Labor Day 2020 Sales
Shop big discounts on laptops, mattresses, patio furniture and more!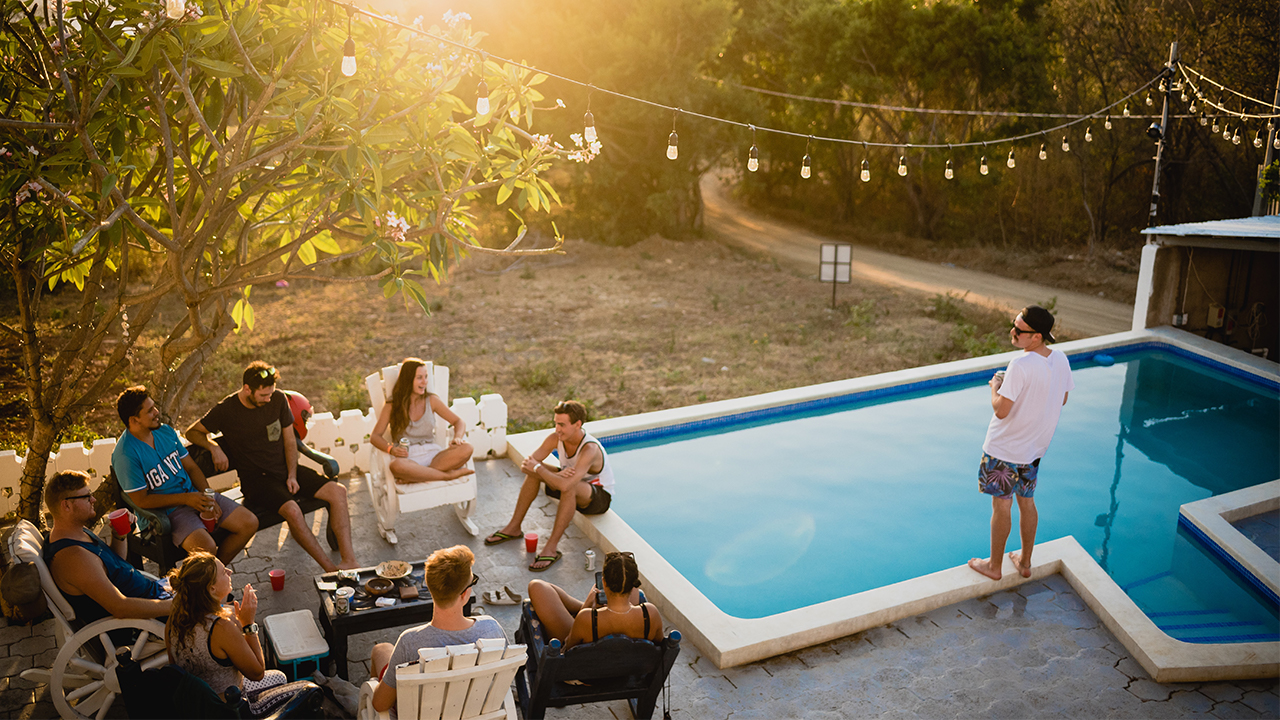 We cannot believe it's already Labor Day either—which means it is a great time to snag mattresses, laptops and patio and grilling essentials at rock bottom prices. This is our last major holiday before we head into Black Friday/Cyber Monday territory.
Shop these sales for essentials you need now, and stock up on items you use often and will need throughout the year to really stretch budgets and be a savvy saver – like the true Slickerldear you are! Whether for you or a friend, or for family near or far, make sure to check out the 'free' Sam's Club membership deal (see deal #6 for more details) — a Sam's Club membership can really save you lots when you use it to shop later during the holiday season. So, join now to get 'free' membership to carry you through Holiday 2020 and well into 2021.
1. Adidas: 25% Off Sitewide! Shop Favorites like Stan Smith, Ultraboost, Ozweego and More

Whether you're looking for a deal on running shoes and sports apparel or helping your kids gear up for the Fall, don't miss out on the deep Labor Day savings going on sitewide at Adidas!
From now until September 9th, get a 25% discount on shoes, clothing and accessories. Just enter the Adidas promo code SALE25 at checkout for big Labor Day savings on all items across the entire Adidas site. On top of the great deals, Adidas always offers free shipping on orders over $49 and free 60-day returns.
Womens
Mens
Kids
Save even more and enjoy the best Adidas has to offer by joining the Creators Club. You'll receive a one-time 15% discount on your next purchase, earn points and unlock rewards like access to limited sneaker drops and event invitations.
---
2. Enjoy Deep Discounts on Over 200 Products During Dell's Labor Day Sale

Dell's Labor Day Sale is underway with discounts of up to $300 on desktops, gaming PCs, monitors, accessories and more. The sale runs until September 9th, and also features a variety of bonus promotions to take advantage of. 
Over 200 products received discounts for Dell's Labor Day Sale. From gaming to business to education, there's sure to be something that piques your interest. Highlights include: 
New XPS Desktop Special Edition – Sale Price: $1,599.99 | Regular Price: 1,909.99
The New XPS Desktop Special Edition features a 10th Gen Intel Core i7-10700K processor with a NVIDIA GeForce RTX 2070 SUPER GPU. This pairing will help you power through any project while doubling superbly as a gaming device
New Dell G5 15 Gaming Laptop – Sale Price: $1,149.99 | Regular Price: 1,409.99
The New Dell G5 is a sleek, relatively lightweight machine that lets you game where you please. It features Game Shift Technology that kicks the cooling system into overdrive to ensure optimal performance during intensive sessions. 
Inspiron 14 5000 Laptop – Sale Price: $549.99 | Regular Price: 649.99
The Inspiron 14 is a great starter laptop for students of all ages. With a moderately powerful i5 processor, Intel UHD graphics, 8GB of RAM and 256 SSD, this package is equal parts practical and budget-friendly. 
Dell UltraSharp 38 Curved Ultrawide Monitor – Sale Price: $1,029.99 | Regular Price: 1,369.99

The Dell UltraSharp 38 Curved Ultrawide Monitor will help you maximize your computer's potential by adding encompassing graphical power. It also features Comfort-View technology that filters out blue light to keep your eyes safe.
As with past sales, Dell will periodically release "doorbuster deals" which offer an even deeper discount for a short duration of time or while supplies last. Some of these doorbusters may also include a $100 Dell Promo eGift Card, so make sure to check the sale page periodically. 
---
3. Takeya Three Pack Family Bundle – Save 55% or More

From now through September 13, Takeya is taking up to 58% off "Bundles" (a set of 3 different sized bottles for one price), featuring their double-wall-design drink and water bottles in the best on-trend colors to inspire you to stay active and well-hydrated beyond summer.

Make sure everyone in the house is equipped with their own durable bottle, whether it's for staying hydrated with water, sipping on a home-brew hot coffee, or filling up with a protein shake or smoothie any time of day. Or, grab a bundle on sale for yourself to have different sizes to keep all hot or cold for hours and within reach: have 32 ounces of chilled water in one, keep 2 cups of coffee hot all day in another and stash your daily smoothie or meal replacement shake in the 24-ounce bottle. 
Shop Takeya's Bottle Bundles Sale
Each bottle is constructed with an easy-to-grip powder coating and double-wall design so they stay sweat-free, which is critical since they can keep drinks ice-cold for up to 24 hours (or steaming hot for as long as 12 hours.) As if that's not amazing enough, you don't have to worry about switching up what you put in each bottle since there is no flavor transfer and tastes don't linger. Plus, the spout lids are leak-proof so you can toss bottles in your backpack or purse without worries and they fit into most cars' cup holders. Slick tip: All bottles come with a lifetime guarantee and shipping is free. Here are the three different bundles available while supplies last:
Bundle One Deal: one 16 oz. Straw Surf/Lagoon Actives Bottle, one 22 oz. Spout Bluestone Actives Bottle and one 32 oz. Straw Onyx Actives Bottle
Sale Price: $39.99 | Reg. Price: $94.97 | 58% off

Bundle Two Deal: one 14 oz. Straw Blush Actives Bottle, one 24 oz. Spout Teal Actives Bottle and one 32 oz. Spout Canary Actives Bottle
Sale Price: $39.99 | Reg. Price: $92.97 | 57% off

Bundle Three Deal: one 16 oz. Straw Sail Blue/Atlantic Actives Bottle, one 22 oz. Straw Mint Actives Bottle and one 40 oz. Spout Teal Actives Bottle
Sale Price: $44.99 | Reg. Price: $99.97 | 55% off
---
4. Save Over $900 on Select Lenovo Computers

Lenovo is celebrating Labor Day by offering huge discounts on many of its most powerful PCs. Whether you're looking to upgrade your gaming rig or move to a portable 2-in-1, Lenovo's current promotion has something for everyone.
We're particularly excited about the following offers:

Lenovo Legion 5i 15″ Laptop – Sale Price: $1,099.99 | Regular Price: $1,309.99
With a sleek, understated design that defies stereotypical RGB-laden "gamer-gear," the Legion's performance does all the talking. A powerful 10th Generation Intel Core, 8GB RAM, and a 512GB SSD + 1TB HDD combo make the Legion a beast of a gaming rig. It also comes with Nvidia's GTX 1660 Ti, giving you the ability to run plenty of games at the highest available settings. 
Coldfront 2.0 technology. – one of the Legion's most innovative features – ensures your laptop won't overheat during intense gaming sessions. This pairs wonderfully with the 15.6″ FHD (1920 x 1080) IPS display. 
Make sure to use promo code LIMITEDOFFER1 at checkout to receive your discount.

Lenovo Yoga 14″ Laptop – Sale Price: $999.99 | Regular Price: $1,249.99
Portability and performance combine with this top-of-the-line 2-in-1. The latest 10th Gen Intel Core processors ensure all your work runs without a hitch. And weighing less than three pounds, the Yoga is ready to bring that performance on the road. This model also comes with a 4K compatible touchscreen display and a 256GB SSD. 
Lenovo's Labor Day promotion is currently the least expensive way to get your hands on this premium laptop, and it's one of the better sale prices we've seen on this configuration. Use promo code LDSALEDB5 at checkout to apply your $250 savings.

ThinkCentre M90n – Sale Price: $579.00 | Regular Price: $1459.00
Lenovo is offering its portable desktop, the ThinkCentre M90n, at one of the lowest prices we've ever seen. Massive discounts for this configuration of the device don't come around often, and anyone in the market for a reliable new desktop should strongly consider the M90n. 
Despite its impressive specs, the M90n actually has a tiny footprint, so you can install it pretty much anywhere you'd like. And with 16GB of RAM, an 8th Gen i7 processor and a 512 GB SSD you'll have everything needed for both work and play.
On the long-term savings front, The M90n uses 15% less electricity than a standard desktop, which helps cut down  your utilities bill throughout the year. Use discount code HOTNANODEAL to receive your $920 discount.
---
5. Save Big on Refurbished and Like-New Products from Dell Outlet

Dell Outlet is offering customers extra savings on high performance systems. The promotion runs until September 7th, so be sure to check out the catalog before the end of the long weekend.
Shop Dell Outlet Labor Day Sale
Dell Outlet specializes in like-new, unused products as well as refurbished returns. While this allows for lower prices, everything runs like new, and products are even back by Dell's standard limited warranty. 
Supplies tend to be pretty limited, so if you see something you like move quickly! We found the following offers especially enticing.
Save 21% on XPS 13 Laptops
Featuring a 10th Gen Intel i7 processor, 512GB SSD, 16GB of RAM and a 13.3″ 4K ultra HD display, the XPS 13 is arguably one of the best products in Dell's lineup. And at $1,199.49 you'd be hard-pressed to find a better value—in fact, this is one of the best XPS 13 promotions we've seen in 2020. There are a couple different configurations available:
The Inspiron 22 3000 All-in-One Desktop is Discounted by $200
The Inspiron 22 3000 boasts 1TB HDD, 16GB of RAM, an eighth gen i3 processor, and a 27″ monitor—all at one of the lowest prices ever seen. You can also customize your setup for a little extra cash, if you're interested in a larger or higher-resolution monitor. 
Other Noteworthy Offers
If you're in the market for a different type of device, Dell Outlet has several great discounts available. 
We're particularly fond of the Alienware Area 51m, which comes in several configurations but always includes a top-of-the-line GeForce GPU that will run most of your games on the highest settings.
Note: All the below sales require the use of coupon code 194213Key at checkout.
---
6. Save Up to 60% on Select HP Laptops, Business PCs, Printers and More

HP is offering discounts of up to 60% on some of its most-desired products through September 8th or while supplies last. And, as is always the case with HP, you get free shipping and easy returns for 30 days.
If you're looking to become a Chromebook owner, you can get three months of Disney+ for free with your purchase ($20.97 value and offer valid for news subscribers only). 
HP is also offering a couple promo codes to net you some bonus savings. For select PCs and bundles of $999 or more, you can use promo code 5GAMERBTS to save an extra 5% on your order. And for select PC purchases over $1,399, you can enjoy an even greater discount of an extra 10% off by using coupon code 10GAMERBTS at checkout.
There are over 150 discounted items to take advantage of during the HP Labor Day Sale. We've put together some of the most exciting deals: 
In usual HP Sale fashion, the deal event features an extensive list of special offers for select items – such as bonus discounts on accessories or free software – so make sure to browse each product page thoroughly. 
---
7. Dell Technologies is Offering Up to 45% Off Popular Electronics

Through September 9th, Dell Technologies has pulled out all the stops to give customers up to 45% off a wide variety of electronics. 
Shop Dell Technologies' Labor Day Sale
Notably, several configurations from the Vostro series are offered at the lowest prices we've seen all year. The New Vostro is one of a few Doorbusters, so act quick if you're interested. Make sure to use promo code LDLT659 at checkout to apply the discount.
The New XPS 15 doesn't typically see many discounts, so the current offer of $210 off is fairly generous. Sale items include: 
This year, Dell Technologies is discounting even more desktops than laptops, giving you 19 different products to choose from. Some of the deals even apply to all-in-ones, meaning you'll get a desktop, monitor, keyboard and mouse for one discounted price. 
The following sale prices are highly competitive and, depending on your customization options, may be among the lowest we've ever seen.
Dell Workstations come in both desktop and laptop form, but they always provide the user with unprecedented reliability and speed. Most of them boast high-end graphics cards, are VR ready, and include Intel Xeon processors that are less prone to data corruption. 
Typically retailing for well over $2,000, many of their prices have been slashed by thousands of dollars. Anyone who needs some serious computing power will love these offers.
---
8. Finally, Tackle Home Projects for Up to 40% Off

Labor Day is a great time to cross something off your ever-growing to-do list, like organizing the garage or closet. The Home Depot has up to 30% off storage systems and accessories, including Husky brand garage organizers and up to 40% off select appliances until September 16th.
Get Projects Done for Less with Home Depot's Labor Day Sale
Additionally, change the look of your bathroom for less with The Home Depot's vanity sale when you save up to 40% on bathroom vanities and sinks. Changing out the bathroom sink or switching up the paint color in a room is an easy way to get a mini home reno project done over the weekend. Speaking of paint, Behr's All-in-One Paint Kits are 10% off this week and can help you tackle your paint project a lot quicker.
---
9. Don't Miss Walmart's Huge Rollbacks on Laptops, Mattresses and Patio

Walmart is rolling back the prices of several tech and home essentials including our favorite find, Apple AirPods with Charging Case (wireless) for $139 — even lower than on Amazon.
Here are even more great finds:
---
10. Save Up to 50% on Mattresses

If you snoozed on the Memorial Day Mattress sales, you're still in luck. But if your mattress is still treating you well, now is also a good time to grab a great deal on pillows and bedding accessories.
Here's a round-up of the best mattress sales going on this week:
---
11. Save Big All Year with a 'Free' Sam's Club Membership

Sam's Club has their popular 'free' membership deal until October 11th. New Sam's Club members (or those who have let their membership expire) can receive a 'free' membership when they pay the $45 Basic annual fee. You'll receive a $45 Gift Card to use at Sam's right away.
Having a Sam's Club membership can give you access to affordable gas and online warehouse sales along with in-store specials. You can sign up for the deal now, and check our full overview of this deal and how the savings at Sam's stacks up to other big box stores for your family and school year essentials.
---
12.  50% Off Le Creuset Quality Cookware Is the Start to Great Meals and Memories

From now until September 7th, Sur La Table is marking down popular kitchen must-haves like Le Creuset, Zwilling J.A. Henckels, Miyabi Hibana and Cristel. Since the pandemic has encouraged many of us to cook from home more, this is the perfect sale to make sure your kitchen is stocked with quality cookware because there is nothing worse than trying to prepare a meal with a dull knife or a too-small pot.
Shop Sur La Table's Cookware Sale
Orders of more than $59 ship free and all knives ship free, as well. Plus, if you subscribe with your email address, you'll receive $15 off your order of $75 or more!
---
13. Give Your Patio a Fresh Look with Up to 70% Off at Wayfair

If your backyard is not looking like the oasis you had envisioned, Wayfair's patio furniture, outdoor rugs and grills are up to 70% off. Don't forget to look at outdoor storage like this Java Wicker Outdoor 99 Gallon Resin Deck Box which is currently $129 – or 56% off. Outdoor storage will keep all of your end of summer clearance finds looking fresh until next year.
Shop Wayfair's Outdoor Clearance
With over 1,000 outdoor essentials on sale, it is easy to find patio furniture and accessories that fit your style and budget. Here are a few of our favorites:
---
For even more Labor Day sales and coupons, set a Deal Alert for your favorite stores.
Up Next: 
More sales will almost assuredly start as the weekend continues, so if you didn't see your favorite store on this list, set a Deal Alert and we'll let you know the next time there's a good sale.
You also might like this hot deal from our Frontpage:
Search URL: https://slickdeals.net/newsearch.php?firstonly=1&pp=20&sort=newest&rating=frontpage&forumid%5B%5D=9&hideexpired=1&r=1
Our editors strive to ensure that the information in this article is accurate as of the date published, but please keep in mind that offers can change. We encourage you to verify all terms and conditions of any product before you apply.