Enjoy $310 Off the Battle-Inspired ASUS ROG Strix Scar II Gaming Laptop on Amazon
Our picks for the best laptops you can pick up for a discount on Amazon right now.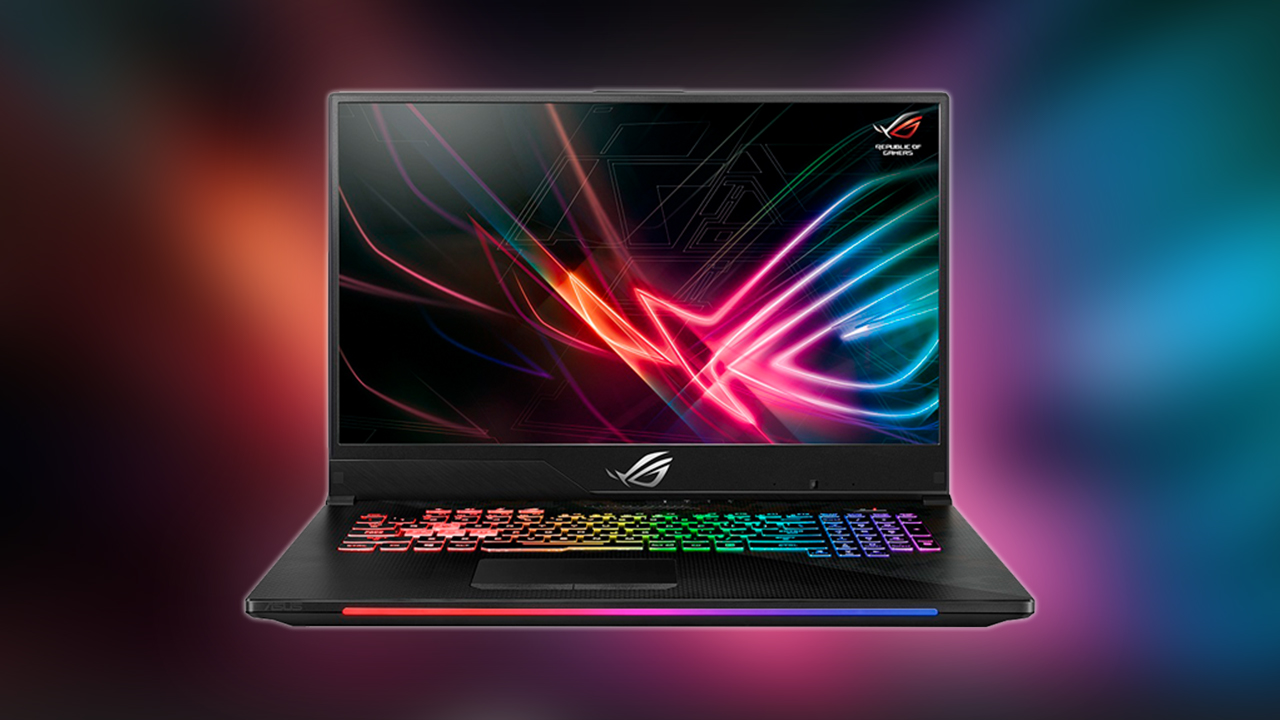 Next to smartphones, laptops have become one of our most necessary companions, but even the most trusty steed doesn't last forever. If you're looking to retire your faithful computer or simply need to upgrade, Amazon always has markdowns on a large selection of laptops. But it's not always easy to tell which laptop is right for you. Do you need a technical powerhouse, or just something lightweight you can toss in your bag?
The market for laptops is vast — and for many quite daunting — with a sea of confusing specs, questionable gimmicks and distracting marketing bravado. But we've combed through the noise to pick out some of the best laptops that will keep you going into 2020 and beyond.
Best Deals on Laptops on Amazon
The laptops listed below are all excellent picks for a range of different use cases, and are all available now at the prices noted:
17.3-Inch CUK ASUS ROG Strix Scar II Gaming Laptop
On Sale: $1,739.99 | Regular Price: $2,049.99

This Laptop is Best For: The Power Gamer
8th Gen Intel i7-8750H Hex Core Processor
NVIDIA GeForce RTX 2070 8GB GDDR6
32GB DDR4 RAM
512GB NVMe SSD + 1TB HDD
If there was any laptop created for FPS gamers, it is this ASUS ROG Strix Scar II. The surface of the device comes with a unique camouflage Kevlar weave and you can customize the lighting of the AURA SYNC RGB keyboard. With a gorgeous 144Hz display, you can spot the subtlest of movements on the screen, giving you an edge over your opponents. If you like to tweak things, the ROG Gaming Center software also allows you to modify system settings and optimize the laptop for whatever game you play.
---
12.2-Inch Samsung Plus V2 Convertible Chromebook
On Sale: $390.79 | Regular Price: $549.99

This Laptop is Best For: The Lecture Hall Nomad
1.5 GHz Intel Celeron Processor
Intel HD Graphics 615
4GB LPDDR3 RAM
64GB eMMC SSD
If your tablet makes you miss having a keyboard, the 2-in-1 Samsung Plus V2 is just the device to solve this problem. With this Chromebook, you have the best of both worlds: versatility of a tablet and functionality of a laptop. The Plus V2 also comes with a stylus to give you more precision when using the touchscreen and it fits snugly in the device when not in use. With a solid-state drive and Google OS, you'll no longer have to go make a cup of coffee while you wait for the computer to boot up. At less than 3 lbs and 12 inches, it's a great companion for nomadic college students.
---
New Apple 13-Inch MacBook Air (Space Grey)
On Sale for: $999.99 | Regular Price: $1099.00

This Laptop is Best For: The Apple Enthusiast
1.6GHz dual-core Intel Core i5, Turbo Boost up to 3.6GHz, with 4MB L3 cache
Intel UHD Graphics 617
8GB Memory
128GB SSD
Despite being competitors, every once in a while we get an Apple discount on Amazon. In a rare showing, Apple fans can get the New Apple 13-Inch MacBook Air for $100 off. The latest generation of Air comes with a number of improvements including enhanced volume, fuller bass, and a three-microphone array to capture your voice more accurately. It also comes with two Thunderbolt 3 universal ports that can be used to charge devices quickly, link to other displays, transfer data and connect to other devices. If you want to stand out from the crowd, the New MacBook Air is also available in silver and gold for just a little bit more.
---
Samsung 11.6-Inch Chromebook 3 (Renewed)
On Sale for: $139.99 | Regular Price: $199.99

This Laptop is Best For: The Worker on the Go
Intel Celeron Dual Core N3060 1.6GHz
4GB SDRAM DDR3
10-hour Battery Life
16GB eMMC Storage
If you've never owned a Chromebook before, then you are in for a treat. With traditional Windows laptops and desktops, waiting for the computer to boot up sometimes feels like watching water boil. But with the Google OS, those days are long gone with the start-up being almost instant. The small size makes it easy to take your work wherever you go and is perfect for your weekday coffee shop crawls. And when you aren't feeling so productive and need some inspiration, the device handles Netflix and Youtube with no issues whatsoever.
---
Lenovo Flex 6 11.6-Inch 2-in-1 Laptop (Amazon Renewed)
On Sale for: $189.00 | Regular Price: $329.99

This Laptop is Best For: The Stowaway
Intel Celeron N4000 1.10GHz
Intel UHD Graphics 600
4GB RAM
Stereo Speakers with Dolby Audio Premium
Though it's great to get things completely new, opting for a refurbished product can really help you stay on budget. This 2-in-1 Laptop is certified by Lenovo and backed by an Amazon 90-day guarantee. If the device doesn't work as expected, you can get it replaced or refunded with no hassle whatsoever. The Lenovo Flex 6 is a great option for those constantly on some form of commercial travel. The petite size allows you to make use of it in all sorts of tight spaces.
---
Lenovo Chromebook C330 2-in-1 Convertible Laptop
On Sale for: $246.99 | Regular Price: $299.99

This Laptop is Best For: The Wandering Artist
MediaTek MT8173C Processor
4 GB LPDDR3 RAM
64GB eMMC and 100GB Google Drive Cloud Storage
10 Hour Battery Life
If minimalist tablet-hybrid form factor is your thing, the Lenovo Chromebook C330 2-in-1 Convertible Laptop has you covered. The C330 features a beautiful 11.6″ IPS HD screen that can flip all the way back behind its keyboard. This gives you a tablet-like device that — when used with a stylus pen (not included) — is ideal for visual arts majors and hobbyists alike. It's great for watching movies in your dorm, too.
---
HP Envy 13" Thin Laptop
On Sale for: $1,149.99 | Regular Price: $1,259.99

This Laptop is Best For: The Professional Multi-Tasker
8th Gen Intel Core i7-8565U Processor
NVIDIA GeForce MX250 Graphics
16GB SDRAM
512GB SSD
The HP Envy 13 delivers the best of two typically opposing features: premium-grade performance in a surprisingly slim and light-weight chassis. It represents one of the best offerings in the ultrabook category, capable of dealing with more demanding tasks than most ultrabooks. It's a great value for the price, and it is perfect for use as a work laptop that you'll be carrying around every day.
---
Acer Aspire E 15 Laptop
On Sale: $289.99 | Regular Price: $379.99

This Laptop is Best For: The Bang For Your Buck-aneer
8th Gen Intel i3-8130U Processor
6GB RAM
1TB Hard Drive
13.5 Hours of Battery Life
The 'Best Bang for your Buck' award goes to the Acer Aspire E 15. With a fast 8th-gen. processor and 6GB of RAM, this laptop will handle everyday office work like a champ. But if you don't mind stretching the budget for a little more oomph, the $600 version includes a crisp 1080p IPS display and an SSD (solid-state drive) for fast boot-ups and instant app loads. And should you need to take a break from work with a little gaming, the dedicated GeForce MX150 will do just the trick.
---
Dell G5 15 Gaming Laptop
On Sale for: $799.00 | Regular Price: $999.00
This Laptop is Best For: The Budget Gamer
8th Gen Intel i7-8750H Processor
NVIDIA GeForce GTX 1050Ti 4GB Graphics
8GB RAM
128GB SSD + 1TB Hard Drive
The Dell G5 15 Gaming Notebook packs a pretty fast graphics card, with the GTX 1050Ti offering up mid-range performance for many modern PC games. A 128GB SSD keeps boot times down, while a 1TB HDD provides ample storage for games. If you catch the deal, it's a no-brainer entry-level gaming rig, but even if you miss it, the regular price is still reasonable for a very capable laptop.
How to Choose the Right Laptop

Know your budget
With such a massive range of laptops out there, you can find options for as little as $200, or as much as $3,000+. The more you spend, the more, and typically better, performance you'll get. But you don't necessarily need to buy something at the very top of your budget. You need to think about how you'll actually be using the laptop, which leads nicely to our next point.
Identify your needs
If you're just browsing Facebook and typing up the odd Word document or Excel file, you'll probably be fine with a basic (and inexpensive) laptop. Watching movies? You'll want a nice, bright display. Editing video? The CPU had better be fast. And if you're gaming, you'll need to look into the high-end market. But…
Don't overspend on unnecessary specs
Don't go overboard. If you're doing simple office work, you don't need a $2000 laptop with 32GB of RAM and a fire-breathing processor. Even basic laptops these days can perform day-to-day tasks quickly. Big, powerful laptops are not only expensive but also heavy, hot and typically have poor battery life.
What form factor?
Laptops come in many forms these days. The conventional laptop is but one option. Is ease of portability a priority? Go with a so-called 'thin and light' ultrabook. Do you need a touch screen for drawing? How about a tablet hybrid with a keyboard that folds back? Making these decisions early on will massively narrow your search for the perfect laptop.
Tip for Saving Money While Shopping for a Laptop on Amazon
Employ Amazon Search Refinements: Getting the best deal on a laptop does require a little bit of work. But if you make use of Amazon's search refinements, you'll almost certainly find the right computer at a satisfying price.
Let's say you are a budget gamer. The place to start is by searching for laptops based on the graphics card. The NVIDIA GTX 1050Ti is a great mid-range GPU that many still find viable for today's games. If you search "gtx 1050Ti laptop," you will get 300+ results on Amazon, a selection that is still a little overwhelming. So let's refine.
Amazon's sidebar has a nice search refinement option called "Computer Activity Type." If you select "Gaming" and set your max price to $600, it brings the results down to a very manageable seven options. You will notice some of Amazon's prices are above the $600 marker, but that's because other sellers offer the laptop used or refurbished below your budget.
Consider Amazon Renewed Products: These products, like the aforementioned Lenovo Flex 6, are certified refurbished by the manufacturer and are backed by Amazon. The 90-day guarantee means less risk for you and, should there be any problems with your product, you can get it easily replaced or refunded. Renewed products on Amazon can offer a huge price-cut and, with that extra money saved, you could even consider opting for a protection plan.
Browse Through the Color Selection: In this day and age of customization, you'll find laptops come in all sorts of colors. Due to everyone's unique preferences, some colors will sell better than others. When this happens, the less popular colors are usually slightly cheaper than the defaulted selection. So if your favorite color is something like Barney Purple, you may be able to save a bit more on your next laptop purchase.
Consider Credit Card Offers: Certain credit cards sometimes have cash back or statement credits for online purchases. When you stack these kinds of offers with current promotions from retailers, it can turn a good deal into a great one.
---
8i1UZGKz914
To stay on top of the latest laptop sales and discounts, make sure to head to our Deal Alert page to set up your notifications.
In the meantime, here's today's best laptop deal from our Frontpage:
Search URL: https://slickdeals.net/newsearch.php?firstonly=1&pp=20&sort=newest&rating=frontpage&filter%5B%5D=34&forumid%5B%5D=9&hideexpired=1&r=1
Image Credit: ASUS
Our editors strive to ensure that the information in this article is accurate as of the date published, but please keep in mind that offers can change. We encourage you to verify all terms and conditions of any product before you apply.