The Best Black Friday Deals at Macy's in 2021
Expect Black Friday online and in-store shopping to start this November.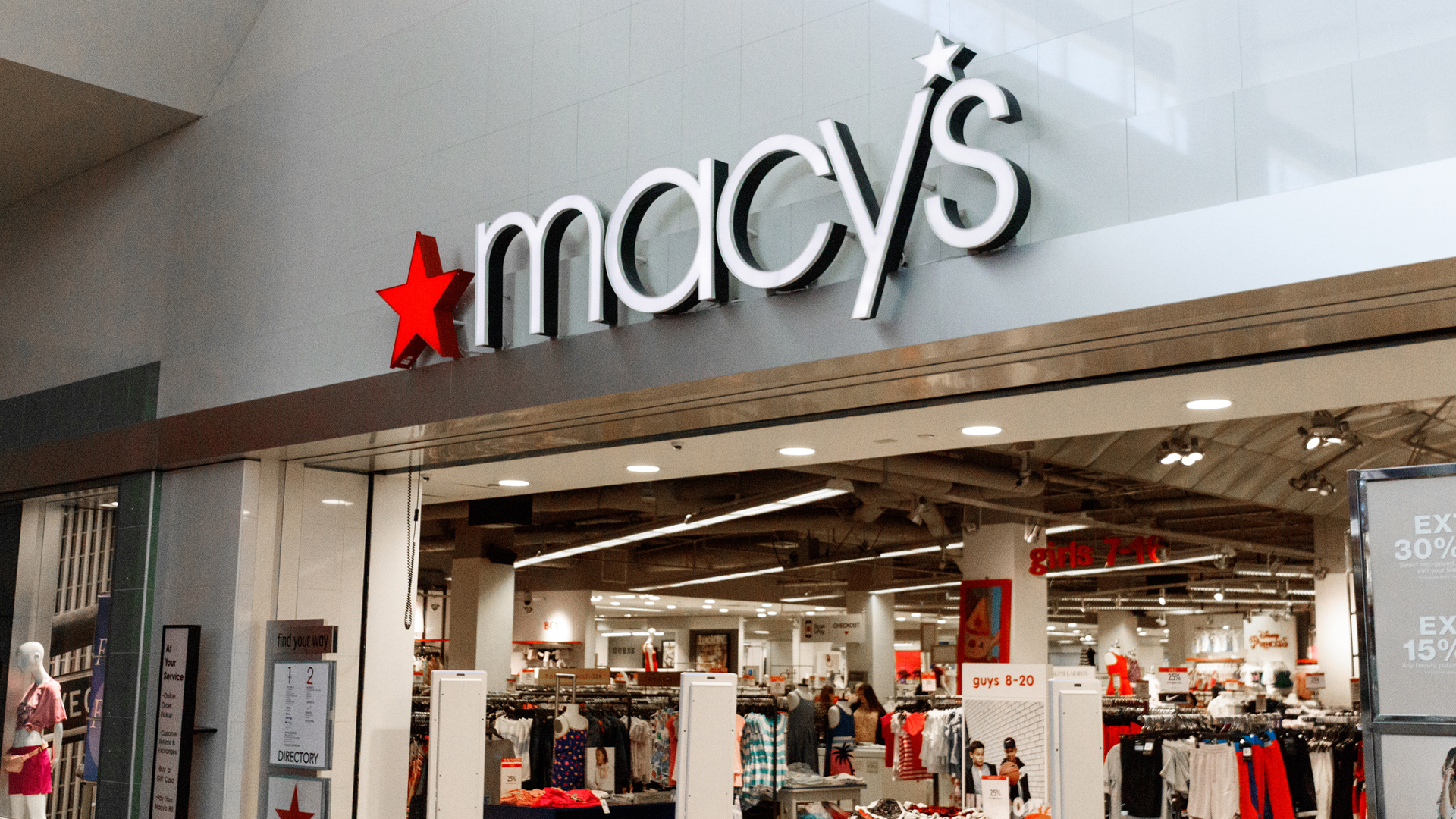 The 2021 Macy's Black Friday deals are rapidly approaching. Macy's is considered one of the essential stores shoppers have on their list for Black Friday shopping, and this year will be no different. As usual, we can expect to see enormous savings from the department store on small kitchen appliances, tech, bedding & bath essentials, designer clothing and furniture.
Macy's Black Friday doorbusters go quick every year, so be sure to set a Deal Alert to catch all the pre-Black Friday discounts before the big day. In the meantime, here are our Macy's Black Friday sale predictions on what we can expect and look forward to this November.
Get Notified When Macy's Sales Begin
Will Macy's Be Open on Black Friday and Thanksgiving 2021?
Thanksgiving Hours: TBD, but stores are likely to be open
Black Friday Hours: TBD, stores likely to be open
All Macy's stores were closed last Thanksgiving Day due to COVID, but it's too early to predict whether that'll remain the case this year. However, historical data suggests that Macy's will be open on Thanksgiving. In 2019, Macy's opened at 5 p.m. on Thanksgiving Day to midnight kick off its Black Friday sale.  Exact hours may vary based on location, so be sure to check your local store's schedule in the coming weeks.
When Does Macy's 2021 Black Friday Sale Begin Online?
According to Macy's website, shoppers can begin browsing for great deals online starting Tuesday, November 23rd, 2021. Start planning ahead for items that you are looking to buy so that you can make your shopping experience as efficient as possible, as we expect high competition for popular items amid increased consumer demand this year.
When Is The Best Time to Shop Macy's 2021 Black Friday Sale?
Macy's 2020 online Black Friday sale began on Monday, November 16th, so we anticipate deals to be released the week of or before Black Friday.
When Will the 2021 Macy's Black Friday Ad Scan Be Released?
Due to the pandemic, last year's Macy's Black Friday preview ad was released earlier than usual on Monday, October 26. Shoppers can likely expect to see a sneak peek toward the end of this month or in the beginning of November, so be sure to keep an eye out in the upcoming weeks.
Can I Do Curbside or In-Store Pickup at Macy's During Black Friday?
If shoppers are still wary of shopping amongst a large crowd, Macy's has a convenient option of free curbside or in-store pick-up options, which were implemented last year. Take advantage of this by purchasing any in-store items on their website or by waiting for the items to arrive at your nearest store. Once an order is made, Macy's will notify customers via email when it is ready, making it quick and simple to take advantage of their deals from the comfort of your own home.
Qualify for free shipping when you make a $25 purchase on Macy's website. Be aware that many retailers, including Macy's, are anticipating persistent supply chain issues which may result in potential delays with online purchases. Add that to another reason why you should begin your holiday shopping with Macy's and other stores early this year.
What's In Macy's 2021 Gift Finder Guide?
Macy's just released their 2021 Gift Finder holiday guide, which conveniently categorizes gifts under various price ranges from $15 and less to $100 and less. The guide also presents easy-to-click subcategories of the exact type of item you're trying to find for that special someone. If you have a hard time picking out gifts, you can also choose who you are buying for, such as a family member or a colleague, along with their interests.
Here are some noteworthy deals from the guide:
The Best Macy's Black Friday Deals from 2020
Macy's Black Friday deals are usually some of the best among all retailers, and last year was no exception. While discounts will vary here and there, last year's savings indicate to us that we can expect to see deals on name-brand accessories, skincare products, cosmetics, home goods, small kitchen appliances, tech, and more.
Here are some of the best finds our shoppers jumped on during Macy's Black Friday sale in 2020:
More Ways to Save at Macy's During Black Friday 2021
Macy's Black Friday deals are already highly discounted, but there's potential to save even more money on your holiday shopping:
Download Macy's app. If you don't already have Macy's mobile app, you may want to wait until Black Friday to download it. Customers got 25% off their first in-app order last year.
Enroll in Star Rewards ASAP. Macy's loyalty program lets you earn discounts toward future purchases based on how much you spend, including 1% to 5% back in rewards. The store's cardholders are automatically enrolled in Star Rewards as Silver-tier members, but you don't need a Macy's credit card to join. Anyone can enroll online, in-store or over the phone and become a Bronze member of Star Rewards for free.
Buy discounted gift cards in advance. Now is the time to purchase discounted Macy's gift cards and merchandise return credit through certified websites and eBay accounts. You can save 5-10% off your total order by buying a discounted card.
Pick up your items in-store. Spending less than $49? Skip the shipping charge by selecting free in-store pickup at checkout. Last year, shoppers also received a Savings Pass worth 15% to 20% off their next in-store purchase when they elected to ship their online Macy's order to their local store. Be on the lookout for a similar promotion this year.
Why Choose Slickdeals This Black Friday?
When the Macy's 2021 Black Friday ad scan comes out, it is going to be several dozen pages of retail goodness. While exciting to look at, it can be overwhelming. Slickdeals makes shopping Macy's this Black Friday an easier, time-saving experience by curating the best deals for you.
We turn every deal of every ad scan into a deal thread that our community can comment and vote on, making it easier for you to decipher between great and not-so-great Black Friday deals. We let you know if you can find a certain item cheaper somewhere else. You can browse through an entire ad scan, or only view the top-rated deals for a particular store. As we get closer to Black Friday, you'll be able to visit our Editor's Guide and see all the top-voted Black Friday deals this year, as well as the best deals by category.
You can also download the Slickdeals app to get push notifications whenever a store rolls out their Black Friday deals. Keep up to date on all the savings by installing our browser extension.
Get Updates When Macy's Has a Sale
---
Our editors strive to ensure that the information in this article is accurate as of the date published, but please keep in mind that offers can change. We encourage you to verify all terms and conditions of any product before you apply.