Let These 10 Neck Pillow Deals Support Your Precious Little Head
Buy right and you'll sleep tight. Don't miss out on these neck pillow deals.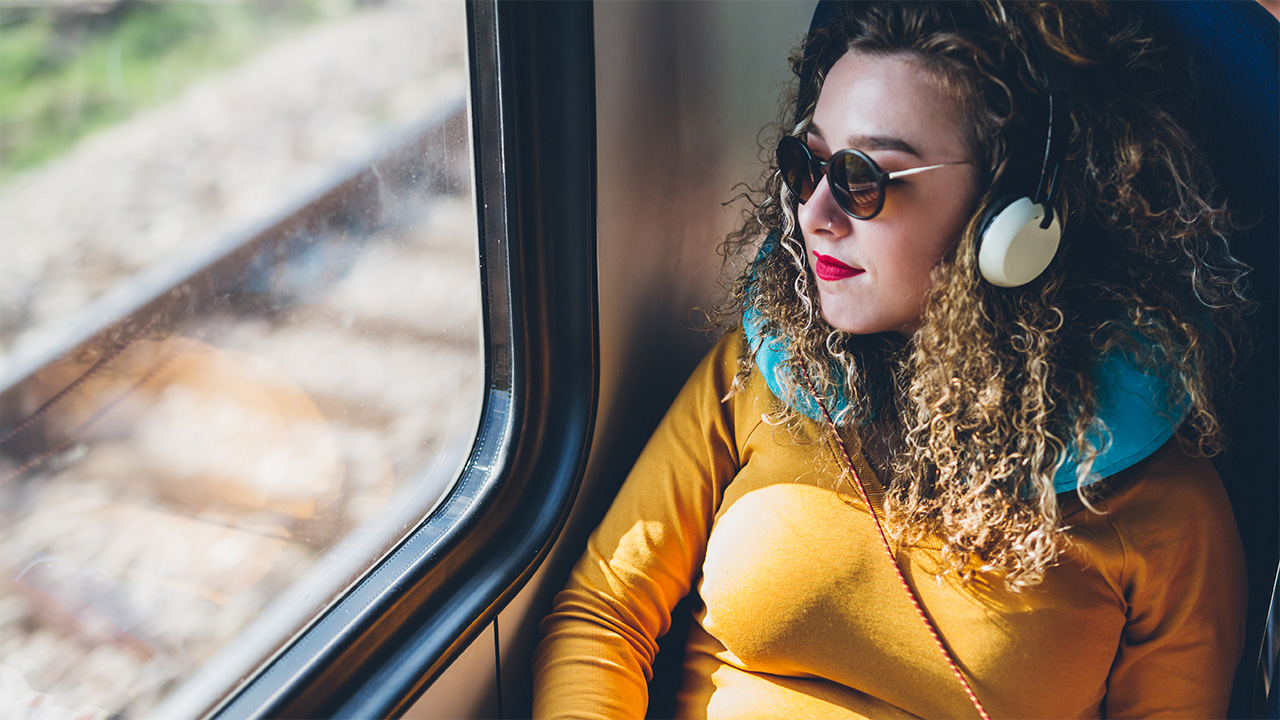 Whether you take frequent work trips, visit family regularly or simply live a glamorous jet-set lifestyle, nothing will ruin your trip faster than sleeping in a strange position and waking up with a crick in your neck. With the holiday travel season rapidly approaching, now is a good time to nip that headache in the bud.
Rather than spending $54.99 on a neck pillow at the airport kiosk, we're here to help you prepare for your next trip by looking at some of the best neck pillow deals on the market.
1. Trtl Pillow for $29.99 

This ultra-comfortable neck brace has a cult following in the (incredibly enthusiastic) world of travel pillow enthusiasts. Trtl says that its pillow is scientifically proven to keep your head in a safe, upright position that minimizes neck pain.
It cost as little as $18.10 this summer, nearly its lowest recorded price. Just be sure to read the details before you order. Slickdealer BenzElite cautions that there is a quality jump between the older versions and the current ones.
2. Animal Planet Travel Pillow for Kids for $9.99

This sweet little animal pillow is a popular and affordable option for children. It is supportive, easy to wash and very adorable. Animal Planet offers several creature options, including a bear, leopard, lion and white tiger, most of which are frequently discounted by $1 to $2.
The monkey version of this pillow was even marked down to $5 recently. Compared to other brands of animal-shaped neck pillows, this is one of the more affordable options.
Shop the Animal Planet Travel Pillow for Kids
3. AERIS Travel Pillow for $24.90

The AERIS Travel Pillow may be one of the more expensive options, but you do get an entire suite of restful travel accessories along with it. This U-shaped pillow comes with a removable velour cover, carrying pouch, eye mask and a set of earplugs.
The pillow is made of pliable memory foam, so it packs down into a little ball when folded into the carrying pouch. It's a useful option for those who prefer to travel light.
4. Therm-a-Rest Compressible Travel Pillow for $24.95 to $34.95

For those pillow form purists who wouldn't be caught dead toting a U-shaped neck pillow, the classic rectangular pillow from Therm-a-Rest may be a good option. It ranges in size from 12″ x 16″ to 16.5″ x 27″.
Regardless of the size, the light foam interior packs down into a neat roll for easy packing. For those interested in sustainable solutions, the fiberfill is upcycled from Therm-a-Rest mattress leftovers. It has been seen priced as low as $13.77, so keep an eye out for price fluctuation.
Shop the Therm-a-Rest Compressible Travel Pillow
5. BCOZZY Chin Supporting Travel Pillow for $29.97

It's frustrating when you do your due diligence in purchasing a neck pillow, just to wake up with a headache because your chin wasn't adequately supported. If you've ever had that problem, it might be worth trying the BCOZZY Chin Supporting Travel Pillow.
This pillow has a malleable skeleton inside that can be re-positioned to suit the needs of each individual user. It also comes in child, adult and XL adult sizes.
Shop the BCOZZY Chin Supporting Travel Pillow
6. Modern Sleep U-Shape Memory Foam Travel Neck Pillow for $6.99

Some of us like to travel on a shoestring budget so we can live it up at our destinations. The Modern Sleep U-Shape Memory Foam Travel Neck Pillow is a serviceable, budget-friendly solution that is cheaper than almost every other adult-sized pillow on the market.
No frills — it's just a pillow with a locking cord. Slickdealer tximagineer warns that it retains heat and may not be good for those who run hot. At a price this low, it might still be worth it, especially since we've seen the price drop down to $3 at Walmart.
Shop the Modern Sleep U-Shape Memory Foam Travel Neck Pillow
7. LANGRIA Neck Pillow for $9.49, down from $12.79

The LANGRIA Neck Pillow is an updated take on the U-shaped pillow form, with an ergonomically contoured shape that improves neck and shoulder support. It is made of memory foam and features an adjustable strap that shifts the pillow's position.
The cover is removable, and the pillow can be buckle-strapped into a tight roll for portability. Slickdealer Nogan and other users feel that the pillow is a little small, but that's not necessarily a bad thing.
Right now, Prime members can get this pillow for 30% off by selecting the coupon checkbox below the price. If you don't qualify for this deal, just keep an eye out — it was only $5.60 earlier this year.
8. Ostrich Pillow for $45 to $99

The Ostrich pillow is neither attractive nor frugal, but if you value privacy and want to make sure everyone is too scared to disturb you while you sleep, the Ostrich is the pillow for you.
This luxe, micro-beaded helmet covers your entire head, with holes for ventilation. If you are claustrophobic or find the slumber hat degrading, you can opt for the Ostrich Light or Ostrich Go, which cost significantly less and don't cover your entire face.
9. Cloudz EZ-Inflate Cloud Sleeper II for $14.95, down from $24.99

It might be a stretch to call the Cloudz EZ-Inflate Cloud Sleeper a pillow, but those who have found no relief from around-the-neck solutions may no longer need to rest their weary heads on the tray table.
The idea is to lean forward and put your face in the hole, similar to a massage chair. The Cloudz EZ-Inflate support system inflates through two discrete valves, and can pack nearly flat when deflated.
Shop the Cloudz EZ-Inflate Cloud Sleeper II
10. Inflatable Neck Pillow from Sunany for $15.99, down from $21.99

For the fashion-forward, this hooded H-shaped pillow could double as an avant-garde garment. The hood can be detached and repositioned, which is useful if you prefer to hide your face when sleeping.
According to the Amazon reviews, the neck support is mediocre, but those who value privacy will enjoy the hood, sleep mask and earplugs.
Shop the Inflatable Neck Pillow From Sunany
---
Don't see your particular style of neck pillow here, or can't currently afford your ideal travel companion? We've got you covered. Set up a Deal Alert and we'll let you know when it goes on sale within your price range.
Image Credit: iStock.com/hobo_018
ncKxk_Yhu_A
Our editors strive to ensure that the information in this article is accurate as of the date published, but please keep in mind that offers can change. We encourage you to verify all terms and conditions of any product before you apply.