Calling all skincare enthusiasts! Ulta's Love Your Skin Event is back, and that means three full weeks of incredible deals on your most-loved skincare brands.
Kicking off on Sunday, January 6th and running through Saturday, January 26th, this popular sale is one of the store's biggest beauty events of the year with 50% off select items each day — and we have the complete calendar of upcoming deals.
Ulta's Love Your Skin Event

The main attraction of Ulta's Love Your Skin Event is its "Daily Beauty Steals." As the name suggests, these limited-time offers are available for one day only, and they're all 50% off regular retail prices.
They also tend to sell out fast, so shop early to get the items on your wish list. Daily Beauty Steals are available online and in stores (unless otherwise noted), and Ulta only offers them a few times a year.
Ulta is also including several "Hot Buys" with up to 40% off a wide range of products, so it's a great time to stock up on your favorite beauty essentials.
Daily Beauty Steals
Daily Beauty Steals are available for 24 hours, ending at 11:59 p.m. CT. They're also limited to two per customer. Platinum and Diamond Ultamate Rewards members receive free shipping on these offers, and they'll even score exclusive access to online-only "Platinum Perks."
Here's what you can expect each week:
Week One (January 6th - January 12th)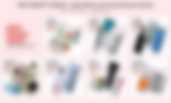 The sale starts off with a bang with deep discounts on two prestige favorites: IT Cosmetics and Mario Badescu.
If you're an IT girl like myself, look for additional brand discounts on January 14th and January 20th. Also, expect the Lancome eye makeup remover to sell out quickly on January 8th (it's the top-rated variety).
Sunday, January 6th
Monday, January 7th
Tuesday, January 8th
Wednesday, January 9th
Thursday, January 10th
Friday, January 11th
Saturday, January 12th
Week Two (January 13th - 19th)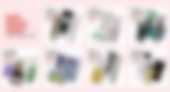 Platinum and Diamond members, mark your calendars for January 14th. That day, Ulta will offer two online-only Platinum Perks on select Kate Somerville and IT Cosmetics products to its top-tier members.
Just make sure you're signed into your Ultamate Rewards account to receive the discount online. The sale price will apply when you add the item to cart.
Sunday, January 13th
Monday, January 14th
Tuesday, January 15th
Wednesday, January 16th
Thursday, January 17th
Friday, January 18th
Saturday, January 19th
Week Three (January 20th - 26th)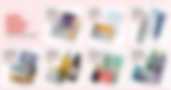 The final week of the sale includes significant price breaks on several best-selling products, so act fast to get what you need.
From $10 Proactiv blemish treatments and First Aid mini moisturizers to 50% off infomercial favorites like Cindy Crawford's Meaningful Beauty, there's something here for everyone.
Sunday, January 20th
Monday, January 21st
Tuesday, January 22nd
Wednesday, January 23rd
Thursday, January 24th
Friday, January 25th
Saturday, January 26th
Hot Buys

The store's "Hot Buys" are available each and every day throughout the Love your Skin event. These skincare items are priced at up to 40% off, and several brands (like Perricone MD, Peter Thomas Roth, StriVectin & Philosophy) will offer free gifts with purchase as an extra incentive to buy.
Here's the complete list of deals:
Buy One, Get One Free
25% Off
30% Off
40% Off
20% Off All Skin Services
Another perk of Ulta's Love Your Skin Event? New and existing guests can enjoy 20% off select facials and treatments at the store's Dermalogica Skin Bar. This deal is valid now through February 2nd, but it cannot be combined with any other beauty service offer.
The retailer will also offer $20 20-minute facials to in-store shoppers on January 19th from 1-5 p.m., and look for a Juice Beauty event to take place in stores on January 24th from 4-8 p.m.
*****
Images courtesy of Ulta Beauty.
Add a Comment