The Best Security Camera Black Friday Deals for 2020
Sneak a peek at holiday savings on brands like Arlo, Nest, Ring and Wyze.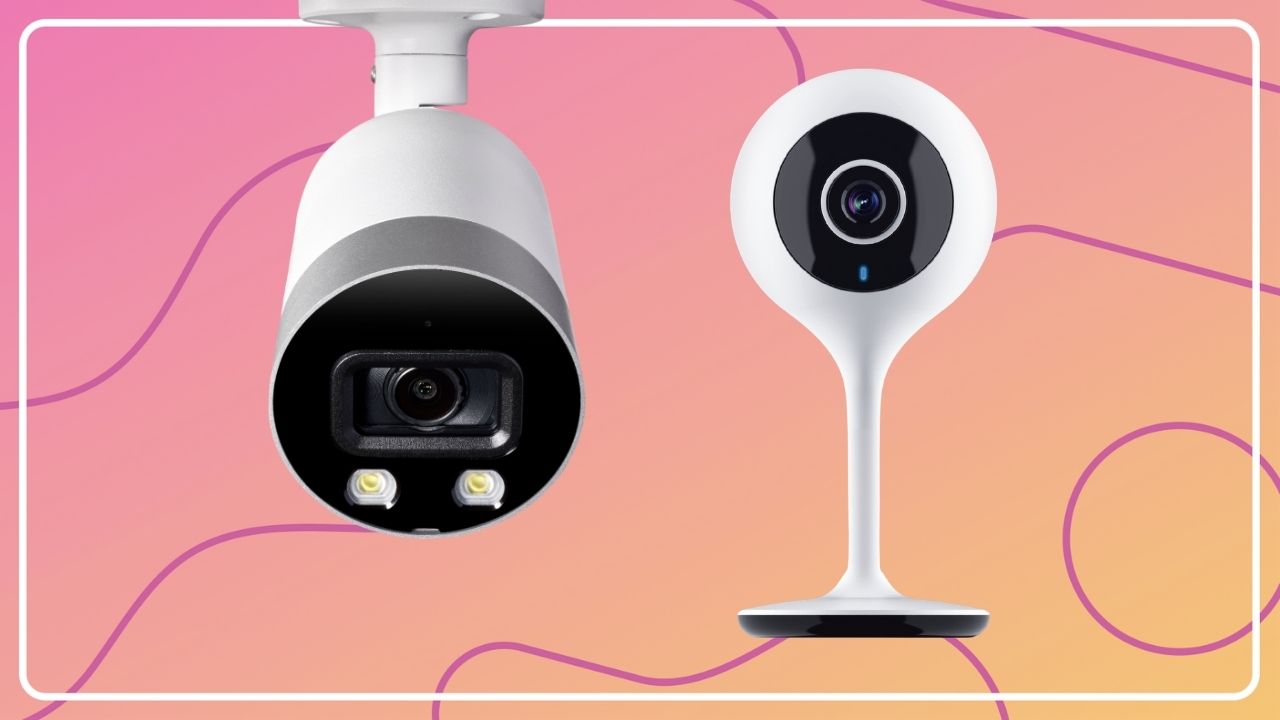 Keeping your home safe and secure is at the top of everyone's list, and the right indoor or outdoor security camera can offer total peace of mind. We've researched the best 2020 Black Friday security camera deals to give you an inside look at the lowest prices for the season ahead.
2020 Black Friday Security Camera Deals
Whether you're looking for the best indoor security camera deals or searching for the best outdoor security camera options instead, we've rounded up some top contenders from brands like Nest, Ring, Arlo and Wyze.

Best Amazon Black Friday Security Camera Deals
Shoppers can save big on indoor and outdoor security cameras during Amazon's Black Friday sale until November 27, 2020. The online retail giant just launched its Black Friday store page, and you can save up to 30% off with brands like Ring, Arlo and Wyze (while supplies last).
Ring
Arlo
Wyze
Other Vendors
Best Indoor Security Camera Deals
Depending on your budget and needs, today's indoor security cameras offer a wealth of features at a wide range of price points. From the expensive but top-rated Arlo Pro 3 to the affordable and efficient Wyze Cam, there are plenty of models to explore.
Top Deals
Nest
The $299 Nest Cam IQ Indoor security camera is one of the pricier options on the market today, but its long list of features makes it one to consider. With the Nest Cam IQ, you'll enjoy 1080p HD live streaming, a 4K image sensor with "Supersight" zooming and motion alerts. It also naturally includes a built-in Google Assistant speaker for ease of use.
We recommend checking The Home Depot and Target for deep discounts on this brand. Another smart way to get a Nest cam for less is by using Kohl's Cash toward your model of choice. Typically excluded from Kohl's coupons and promotions, Nest is eligible for Kohl's Cash redemptions. (And with Kohl's typically offering $15 Kohl's Cash for every $48 spent during its Black Friday sale, the savings can add up fast.)
Ring
From the $60 Ring Indoor Cam to the $100 Ring Stick Up Cam Battery, there are some top-notch Ring security cameras that won't break the bank. The popular Ring Indoor Cam is a cost-effective option if you're hoping to add indoor security cameras to multiple rooms in your home. It also includes 1080p resolution, two-way talk and infrared night vision.
Again, watch for price breaks at Kohl's (or use your holiday Kohl's Cash to dramatically lower the price). Amazon reduced its refurbished models to $60 within the last month, while Lowe's recently slashed its prices on several Ring models. Keep an eye out for repeat offers during Black Friday.
Arlo
While the Arlo Pro 3 is one of the best outdoor security cameras thanks to its color night vision, built-in spotlight, crisp resolution and powerful 12x zoom, it also works great indoors. Plus, it features a magnetic mount that makes battery changes a breeze. One of the more costly options, it's regularly priced at $500 — but the holiday season means a lower price point on this top pick. For instance, Best Buy currently has the Arlo Pro 3 Floodlight Camera on sale for only $219.99.
As Slickdealer PoloM points out, Walmart will have an Arlo Essential 2-Pack with Video Doorbell on sale for $249 (regularly $349) online starting November 14th. We've also seen some good Arlo security camera deals at Office Depot and Best Buy.
Wyze
Wyze security cameras like the Wyze Cam, Wyze Pan Cam and Wyze Cam v2 are ideal options if you're looking for something more budget-friendly. (Think $20–$40.) The Home Depot discounted its Wyze Smart Home Starter Bundles to $69 just recently. And right now, you can pre-order the Wyze Cam v3 for just $19.99 — the same price as the v2.
Amazon even offered Prime shoppers a $9.99 Wyze Cam when they ordered via Alexa voice shopping mid-October.

Best Outdoor Security Camera Deals
As for the best security cameras for the great outdoors? Nest and Ring have some of the best options out there with high-tech capabilities and decent price points. Another model that's worth a look? The $150 Arlo Video Doorbell, which offers an optional cloud storage subscription for $3 per month that includes package delivery alerts. (Tip: It's on sale right now at Best Buy for $129.99.)
Top Deals
Nest
The Google Nest Cam Outdoor security camera has all the necessary bells and whistles with 1080p video, two-way talk and a generous field of view. Alternatively, the Google Nest Cam IQ Outdoor takes things a step further with a 4K sensor and 12x digital zoom. Most of the best features require a Nest Aware subscription starting at $6 per month, so keep that in mind when weighing your options.
In July, Slickdealer crise8 spotted Nest Cam IQ Outdoor cameras for just $100 at The Home Depot — a slick deal indeed.
Ring
With the $100 Ring Stick Up Cam Battery, you have the flexibility to use it anywhere throughout your home — including outside. Even better, Ring's storage hosting is only $3 per month. One downfall is its shorter battery life — an inconvenience that can offset its relatively low cost.
What to Look for in a Security Camera

Ultimately, choosing the best security camera deal comes down to both cost and features. A smaller camera with more limited capabilities may be all you need for a particular part of your home. Some areas, however, may require more innovative, costlier models. Fortunately, there's a lot of wiggle room with a variety of security cameras for all spaces and budgets.
Indoor Security Camera
With indoor security cameras, it's important to find a design that suits its intended use. Night vision is a must-have for baby monitoring, while two-way audio may enhance your home office. Some features to consider are alarms and notifications, home automation compatibility and overall picture quality. If the room in question is particularly large with an open layout, you may want an indoor camera with a wider field of view (up to 180 degrees). Pan, tilt and zoom capabilities also come into play and can make a big difference depending on your needs.
Outdoor Security Camera
Outdoor security cameras offer many of the same features above. Two-way audio, built-in sirens, motion detection, package alerts, face detection and overall ease of installation are major factors worth comparing. You'll also want to pay attention to the cost of a Cloud storage subscription for each model. Most security cameras today require this service to store footage for any length of time. The cost varies from model to model with some offering free Cloud storage trials or discounted yearly rates. For example, Arlo Pro 3 has storage plans between $3 and $10, with the more expensive service enabling you to call 911 via the Arlo app regardless of where you are.
How to Save on Security Cameras
When it comes to finding the best 2020 Black Friday security camera deals, our site can help you shop smarter. From the best indoor security camera deals and the best outdoor security camera deals to what to look for in a security camera, our forums are brimming with tips and info to help you make the best investment. Bookmark our Black Friday hub to stay up-to-date on all the latest sales, and be sure to set a Deal Alert for the security cameras that interest you most.
Set a Security Camera Deal Alert
Our editors strive to ensure that the information in this article is accurate as of the date published, but please keep in mind that offers can change. We encourage you to verify all terms and conditions of any product before you apply.