We Looked Through Every Top Retailer to Find Black Friday's Hottest Deals on Streaming Devices
Looking for a new way to stream in 4K? We've rounded up this season's top discounts.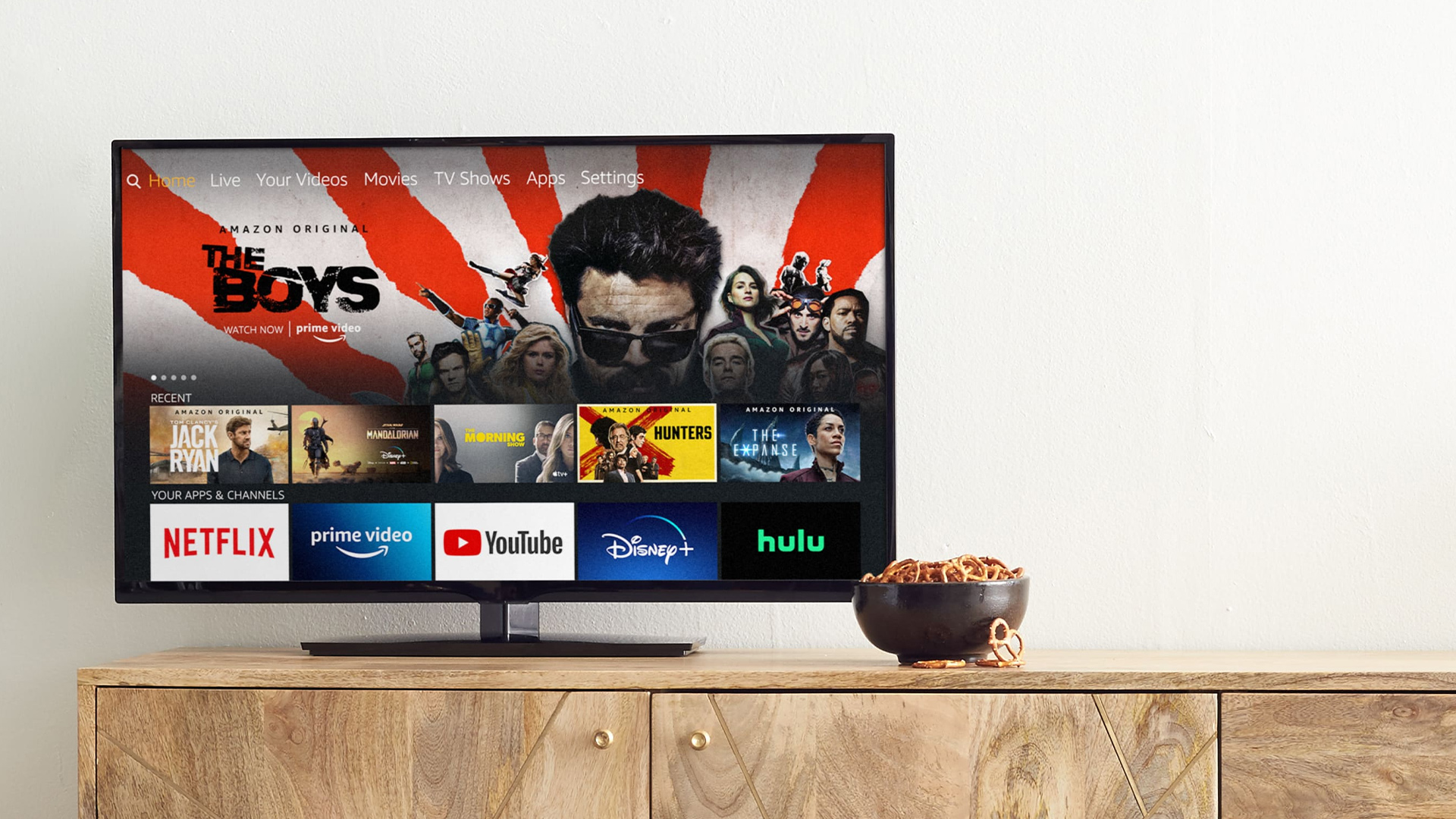 It's the holiday season, which means it's time to find deals for under the tree. But this Black Friday, you'll have to shop judiciously, and in some cases, you may have to look elsewhere.
Some retailers have been rolling out deals on streaming devices all November long, so make sure to check back for updates. Or, set up a Deal Alert and we'll let you know when what you want goes on sale.
To help you along, we've scoured the top Black Friday circulars looking for the best deals. Here' we've gathered the top discounts this season on streaming devices. So take a look if you're in the market for a new way to stream.
Top Streaming Device Deals
Best Buy
With its 144-page circular, Best Buy is really trying to snag your electronics dollar. That said, some deals you might want to pass on: the Chromecast, for example, might be available for cheaper or as part of a bundle elsewhere on Black Friday, and if you must have one, Walmart has a sweeter deal (see below). The same is true of the Amazon Fire TV Cube; if that's your must-buy device, head to Target instead. Most of these deals are live November 22 through November 28.
Amazon Fire
Roku
Google/Android
Streaming Services

Kohl's
Kohl's is offering $15 in Kohl's cash for every $50 you spend between Sunday, November 22 starting at 12:01 a.m. Central Time online and 8 a.m. at stores, and Friday, November 27. Kohl's will be closed on Thanksgiving. On the back of the circular, you'll find a 15% off coupon for the same span of time. That 15% off might make up for its spartan streaming device deals, of which there are two. Pick it up here if you'll be able to offset it with a discount of some sort or if you need to reach that $50 spending mark.
Amazon Fire
Walmart
Unsurprisingly, considering the arrival of Walmart+ and other services targeted at Amazon, don't expect to find any Amazon gadgets in circulars, but you may find a few on the shelves on clearance, depending on the store. The Crhomecast deals will go live November 27 at midnight.
Roku
Google/Android
Newegg
The popular online electronics retailer does have some pretty impressive deals for tech, especially around high-end gear. Streaming devices, though, appear to be an afterthought. Deals go live November 23.
Google/Android
Target
Target promises that if the price goes lower in stores before December 25, it will match the price. Target also snuck a deal in with the fine print: the Fire TV Cube it's selling, while the same price as Best Buy, comes with a streaming deal that saves you $20 ideal for the foodie in your life.
Amazon Fire
Stores Not Currently Offering Streaming Deals (Yet)

Macy's: The department store is unsurprisingly focused more on soft goods and housewares, but keep an eye out; deals may be had as Christmas gets closer.
Costco: Despite some excellent deals on electronics, Costco has nary a streaming device to be had for Black Friday. That doesn't mean, however, that will remain true in December; its flier only offers deals up to November 30.
Dell: While it does mention a deal on the Fire TV Stick 4K in its flyer, a check of Dell.com, where you're directed to go, lists it at MSRP at the moment.
The Missing Streaming Device
We went through the top circulars that have so far been uploaded, page by page, as well as the audio/video focused ones, and there was one device we didn't find: The Apple TV 4K, or any Apple TV device, for that matter. And it wasn't for lack of Apple products: we found plenty of deals on iPhones, iPads and AirPods, but nary a single Apple TV. We're not sure why, but if you absolutely must have an Apple TV device, then you'll need to either go straight to the source, or pair it with other deals.
Nor is it alone: Roku deals are oddly sparse this year, and Google isn't particularly competitive either, not even with the dirt-cheap Chromecast. This may be due to the fact that Amazon is cutting prices so deep it's hard to make other products stand out. This doesn't mean, of course, there won't be deals later in the season, but Black Friday will largely be Amazon's, from the look of things.
So if a streaming device is on your list, we recommend making your Black Friday shopping list in total, and then looking over the circulars and seeing where the most deals line up. Kohl's is probably the winner in that regard, with a 15% discount coupon on the back of its circular, and the usual Kohl's Cash deal of $15 for every $50 spent, but don't hesitate to check out other stores.
Up Next:
Our editors strive to ensure that the information in this article is accurate as of the date published, but please keep in mind that offers can change. We encourage you to verify all terms and conditions of any product before you apply.