Chase Sapphire Cards Offering New Bonuses: Earn Up to $1,250 in Free Travel
Save money on your "vaccication" with these valuable limited-time travel offers from Chase Sapphire.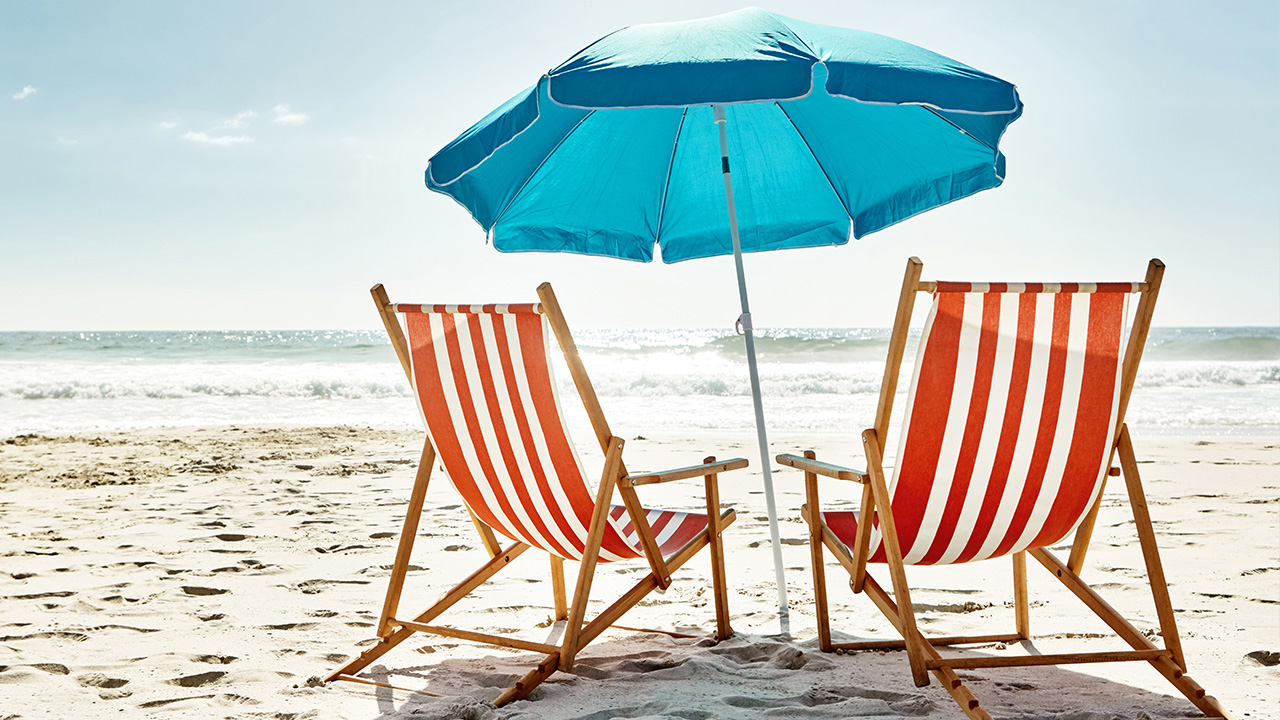 The Chase Sapphire credit cards are among the best in the travel rewards realm. And now, Chase is offering new limited-time offers on the Chase Sapphire Preferred® Card and the Chase Sapphire Reserve®.
Both come at the perfect time, as experts hope that the COVID pandemic will be under control at some point this year, and travel will start back up again on a mass scale. Depending on your travel plans, your preferences and your budget, here's how to decide which offer is better for you.
New Sapphire Sign-Up Bonuses
You can earn up to 100,000 bonus points through the Chase Sapphire credit cards. Here's what you can expect from each credit card.
Between the two cards, the Sapphire Preferred offers the better bonus. If you use your points to book travel through Chase, they're worth 25% more, giving you a value of $1,250 — there are very few cards that have offered more value than that upfront. With the additional grocery credit, the total value is $1,300.
The Sapphire Reserve's bonus is nothing to sneeze at, though. The 60,000 bonus points are worth $900 in travel because the card offers a 50% value boost on those redemptions.
Chase Sapphire Preferred Card

The Chase Sapphire Preferred offers new cardholders 100,000 bonus points after spending $4,000 in the first three months from account opening. Plus, new members get a $50 statement credit on grocery purchases. Read our full review of the Sapphire Preferred.
---
Chase Sapphire Reserve
The Chase Sapphire Reserve offers new cardholders 60,000 bonus points after spending $4,000 in the first three months from account opening. Read our full review of the Sapphire Reserve.
---
And remember, you can redeem your Ultimate Rewards points for much more than travel. The program also allows you to use your rewards to get cash back, buy gift cards, shop online with certain retailers and purchase Apple products — albeit at lower redemption rates than travel. You can also transfer your points to one of Chase's airline or hotel partners and potentially get even more value.
In both cases, these bonuses match the highest they've been in recent memory.
Which Sapphire Card Should You Choose?
It can be difficult to know which card to choose, especially when both have solid offers like this. So it's important to consider a few things before you make your decision.
Travel Habits
The Chase Sapphire Reserve offers the smaller bonus, but over the long haul, it provides a lot more value. In addition to the rewards program, the card also gives you complimentary airport lounge access, a $300 annual travel credit, a fee credit for Global Entry or TSA PreCheck, special rental car privileges with select companies and more. If you travel more than the average person, the Sapphire Reserve can be well worth it.
Budget
The Sapphire Reserve does offer more overall value, but it comes at a steep price. You'll pay a $550 annual fee for the card, which is much higher than the $95 you'd pay with the Sapphire Preferred. Of course, if you expect to spend at least $300 in travel every year, that annual credit effectively reduces your yearly outlay to $250. So you'd just need to decide if it's worth paying that much each year for the card's perks.
Preferences
Even if you travel a lot and can afford a higher annual fee, you may simply prefer to pay less, even if it means you'll be missing out on certain things. While both cards are excellent for travel hackers who look to maximize the value of their rewards at every turn, the Sapphire Preferred is also a solid choice for folks who are more casual about travel rewards.
A Couple of Things to Note Before You Apply
You're not eligible for a new sign-up bonus on either Sapphire card if you've earned a sign-up bonus on one of them in the last four years. You also can't have both cards at the same time. So if you've had one of the cards in the recent past and canceled it, you may not be eligible for the higher incentive. And if you already have one of the cards in your wallet, you'll be automatically denied if you submit an application.
The Bottom Line
The new Chase Sapphire sign-up bonuses come at an excellent time. If you are thinking about booking a post-pandemic trip, either to visit family members for the first time in over a year, to take the trip you were planning for 2020 or to simply relax on the beach, these cards can help you get there.
Take your time in deciding which one to choose, though. While it's possible to request a product change after the fact, converting your Sapphire Preferred card to the Sapphire Reserve or vice versa, can be a hassle. So you'll want to decide now which card will be the best for you in the long run.
Chase Sapphire Preferred: You'll earn 100,000 bonus points after you spend $4,000 in the first three months from account opening. Plus, you'll get a $50 statement credit on grocery purchases.
Chase Sapphire Reserve: You'll earn 60,000 bonus points after you spend $4,000 in the first three months from account opening.
While we work hard on our research, we do not always provide a complete listing of all available offers from credit-card companies and banks. And because offers can change, we cannot guarantee that our information will always be up to date, so we encourage you to verify all the terms and conditions of any financial product before you apply.