Kick-Start Your New PC Build with up to 15% Off Your Entire CORSAIR Purchase
Start with a CORSAIR case, and save on everything in your shopping cart!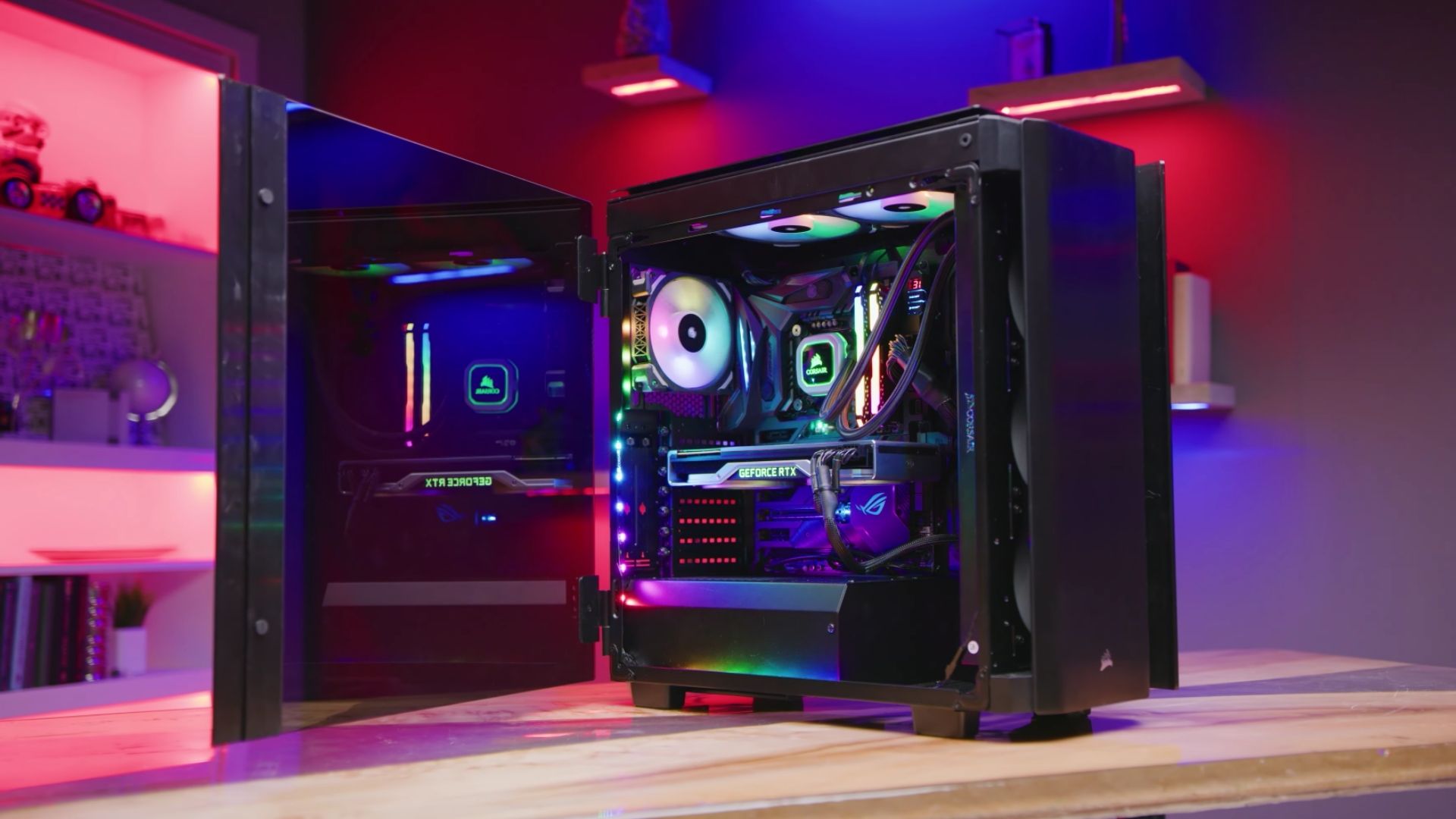 Building a PC yourself is almost always the most cost-effective way to get up and running on a powerful new rig. And you can get even more bang for your buck if you take advantage of deals on the components you buy.
CORSAIR is currently running a special promotion that offers significant discounts on orders via its online store. Using the promo code NEWBUILD at checkout gets you 10% off orders over $250 or 15% off orders over $500 when you include a CORSAIR PC case in your cart. And you'll get free shipping too!
The discount is applied to your entire order, not just the requisite case. So the more products that you include in your purchase, the more money you save.
Note: Some product exclusions do apply. Promotion good will supplies last, and subject to conclude at any time. 

CORSAIR produces a wide range of highly regarded PC components, from cases and CPU coolers to performance RAM modules and fast solid-state hard drives. So you can maximize your savings while getting almost all of the core components needed for your build.
This promotion also includes power supplies, which are normally excluded in new customer deals. And CORSAIR even offers free shipping on orders over $79, helping shave even more off your total.
Here are two bundles that I put together to take advantage of each tier of the NEWBUILD promotion. Feel free to use them as inspiration for your next PC build or upgrade — be it a dream gaming machine or home-office workstation.
Example $250 Bundle: Budget Gaming Build or Office PC

Here's a bundle to consider if you're going for a budget gaming rig or just need a robust home-office PC. Totaling a little over $250, this bundle qualifies for the 10% discount while keeping costs down.

Who says an office PC can't look good too? The 4000D strikes a nice balance of showmanship and maturity. With a clean minimalist front fascia and a slick tempered glass window, this case would make for a nice gaming PC while also not looking out of place in a home office.

I like to recommend an M.2 solid state hard drive for every PC build. The increase in boot times, load speeds, and overall system response over a regular old spinning hard drive is monumental. At less than $50, this 240GB SSD has excellent value. You can use this as your main C: drive for Windows and crucial installs and get a second, slower drive if necessary for storing files like photos and videos.

A semi-modular 650W PSU (power supply unit) that offers high-quality specs at a slightly lower price than that of a fully modular design. The main motherboard power cable is non-detachable, but since every motherboard requires this connection, that's not a major drawback. The TX-M also has fewer connections than a more expensive PSU, but this is perfect for a basic gaming rig or work PC, and it can still power a high-end graphics card.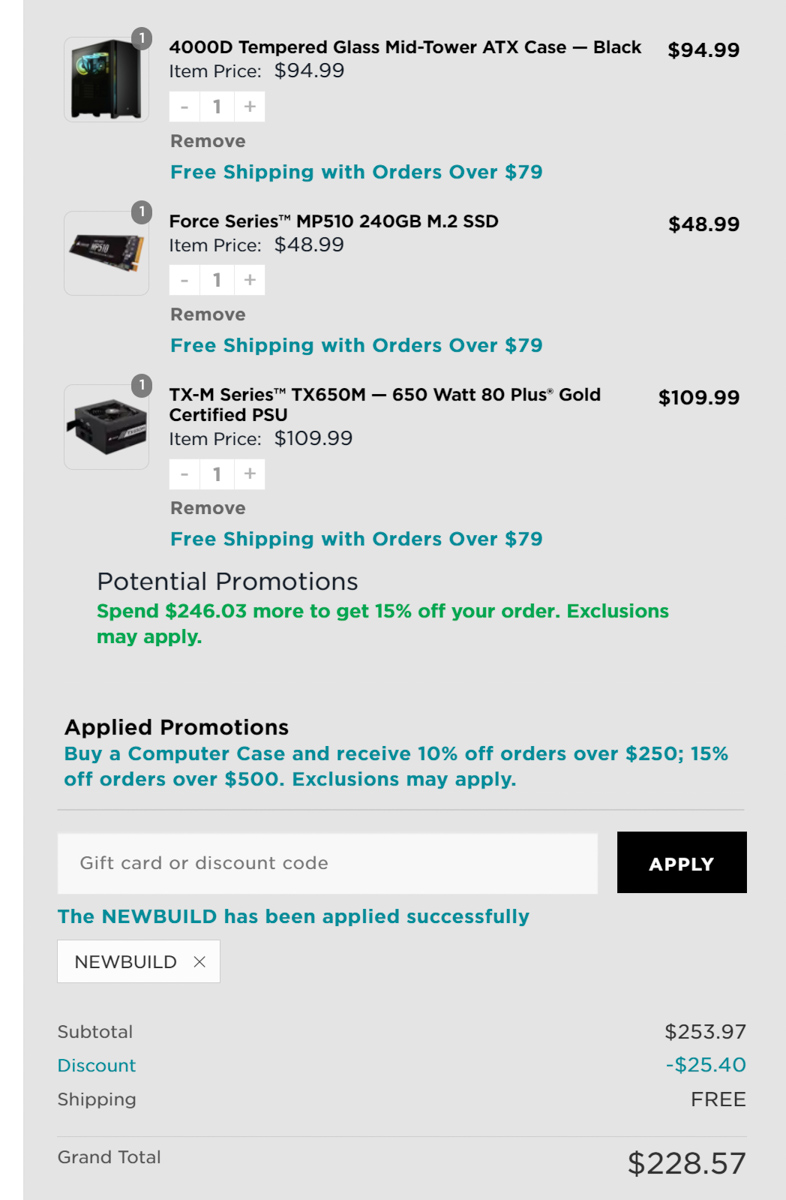 Example $500 Bundle: Powerful Gaming or Productivity

If you want to maximize your savings and get the bigger 15% discount, it makes sense to include as many products as you can in one order. Here's a bundle that would form the foundations for a high-end gaming PC or powerful video editing/productivity station, complete with obligatory RGB lighting effects.

The 4000X features standout looks with its almost all-glass exterior and front-mounted RGB fans. Designed to facilitate airflow, this case will provide the ventilation needed for a gaming PC packed with an overclocked CPU and fire-breathing graphics card.

Don't overlook the importance of a quality power supply. The 80 Plus Gold rating means the RM650x produces a stable, controlled flow of power, while its compact casing and fully modular design will help you achieve the cleanest of builds.

If you're intent on applying an aggressive overclock to your CPU to eke out every last bit of performance, look no further. The three PWM fans in this liquid cooler will help make sure your temps stay under control when shouldering a heavy load.

Large M.2 SSDs are finally down to an affordable price. At 2TB in size, this drive is large enough to act as your main Windows OS disk and still have plenty of space for photos, large media files, and game installs. If the budget allows, get two of these, and you'll be set for quite some time.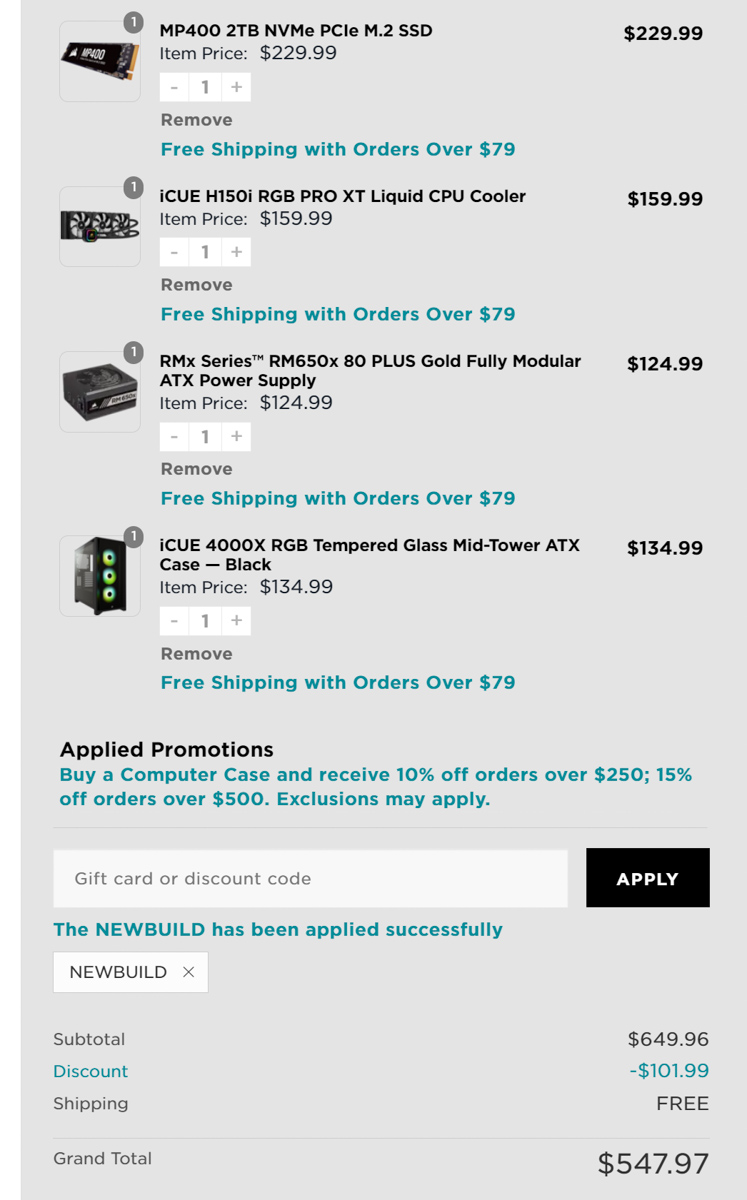 Our editors strive to ensure that the information in this article is accurate as of the date published, but please keep in mind that offers can change. We encourage you to verify all terms and conditions of any product before you apply.