How Does Costco Grocery Delivery Compare to Amazon and Walmart?
We compared Costco grocery delivery with Walmart and Amazon Fresh to see how it stacks up.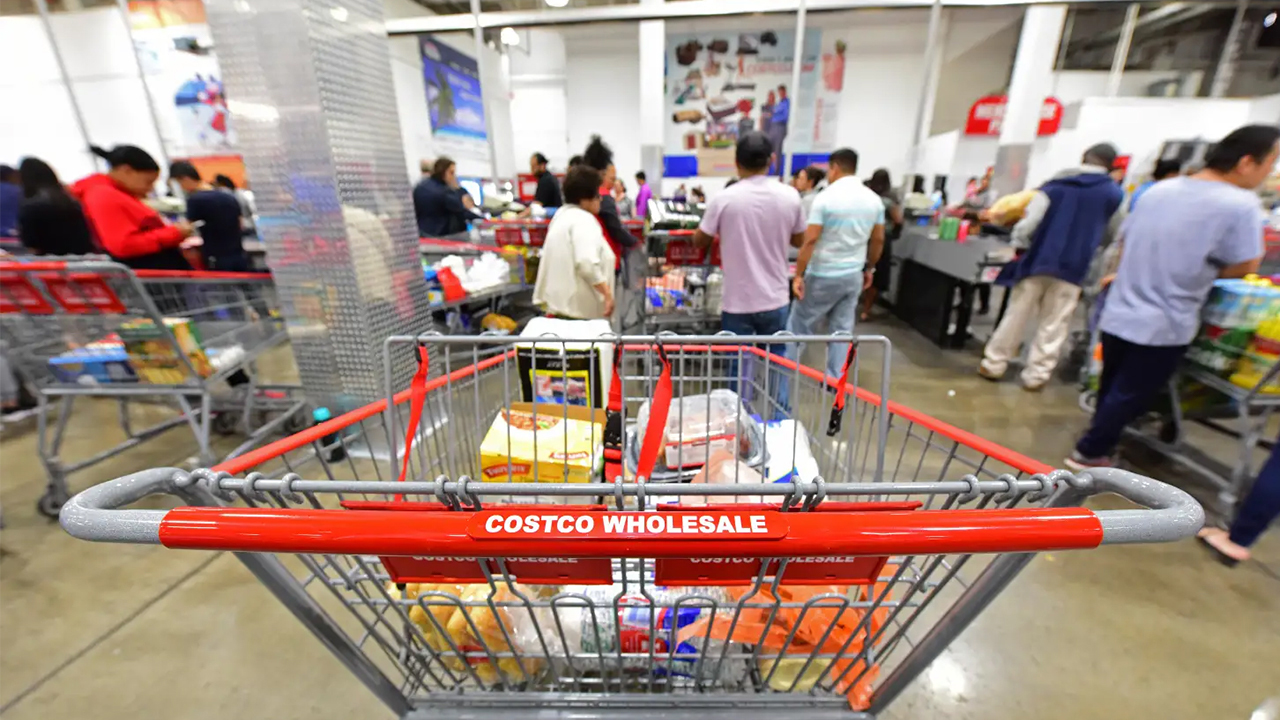 UPDATE 3/31/2020: With more and more people entering quarantine as a result of COVID-19, shoppers are looking for reliable grocery delivery options. Last summer, we compared Costco's grocery delivery service to Walmart's and Amazon's.  While most of the information in the below article holds true today, you should be aware that, due to an increase in demand, shoppers in some areas may experience significant delays in delivery times and limited delivery windows.
Additionally, we strongly encourage anyone trying out grocery delivery from Costco, or anywhere for that matter, to treat your delivery service providers with kindness and respect. They're taking a risk and deserve your support, ideally financially if you can afford to do so. With all of that said, check out our review from last June below:
*****
More and more retailers are jumping on the same-day grocery delivery bandwagon as consumers opt for the convenience of shopping from the comfort of home. And when Costco grocery delivery recently became available in my area, I knew I had to try it out. One hot rotisserie chicken at my doorstep by 5 p.m. on a Friday night, and I was sold.
While Costco is a fan favorite for many shoppers, how does its grocery delivery service compare to the other giants, Walmart and Amazon Fresh? To find out, I placed orders from Costco along with both Amazon Fresh and Walmart for the same items —or at least as close to the same as I could get. Since Amazon Fresh is not available in my area, I created a similar cart to compare prices. Here's what I discovered.
How Does Costco Same-Day Grocery Work?
Costco Grocery Delivery Fee
There is no delivery fee for Costco Groceries, but the prices of items are marked up to cover the delivery and service.
Costco currently offers two grocery delivery services, Same-Day and 2-Day. Same-Day grocery is powered by Instacart and allows shoppers to order fresh groceries.
For Same-Day grocery, orders must be $35 or more, and prices will be higher than your local warehouse prices. You also must be present at delivery. This service is available in most metropolitan areas — in other words, if you live near a Costco, you probably have access to it.
Costco's 2-Day service allows members to purchase non-perishable items from the warehouse, including household items and toiletries. Online prices are still higher than in-warehouse prices, but orders of $75+ do not have a separate delivery or handling fee. Members don't have to be present at delivery. This service is not available in Hawaii, Alaska or Puerto Rico.
Related: Learn More About How the Costco Grocery Service Works
Not a Costco member? You can still shop at Costco through Instacart. Shopping this way will incur an additional fee on top of the higher prices, plus the delivery and service fees. If you are new to Instacart, though, your first delivery is free.
How Much Does Costco Same-Day Cost?
Costco is upfront that Same-Day groceries cost more. Some price differences are slight, while others are larger. For example, the notorious rotisserie chicken cost $5.99 with Same-Day, only $1 more than if you shopped in the store. On the other hand, a package of ground beef I purchase was priced at just over $18 on the package, but I paid $23.55 for it — a $5 difference.
Also, you need to be a Costco member to shop through the site. Gold Star and Business memberships cost $60 per year, while Executive Gold Star and Business Executive memberships cost $120 per year.
The good news is that you can still shop coupon deals and in-warehouse sales. Costco makes it easy to tell which items have an additional coupon, and you can filter groceries by savings available.
On a different order, I noticed some of the items in the coupon book were not available online, including the box of PopCorners and the Birds Eye Garlic Chicken Meal advertised in the May/June coupon book. However, I was able to create a special request for my shopper with a picture of the items, and they were able to add the items to my haul.
How Does Costco Compare to the Competition?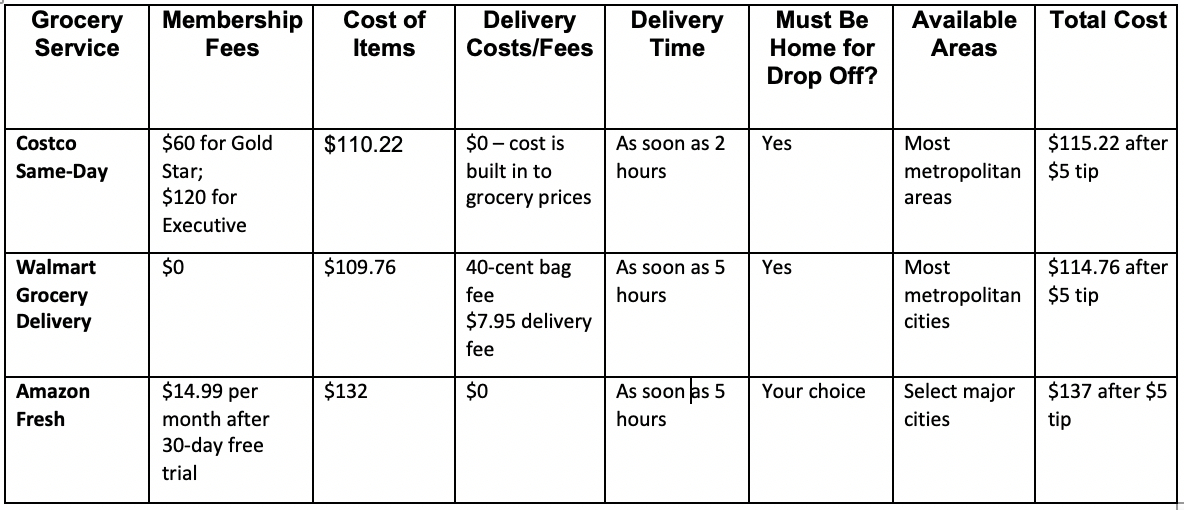 With Costco's bulk packaging, I assumed shopping for similar products at Walmart and Amazon Fresh would be significantly more expensive. For example, I paid almost $4 more for carrots and $2 more for chicken pot pies because I had to buy multiple packages to get an amount comparable to what I purchased from Costco.
But while some groceries did cost more, surprisingly, my Walmart delivery was 46 cents cheaper. Ultimately, the price difference in meat is what made the Walmart grocery order cheaper. Costco's ground beef cost $3.59 per pound, while Walmart's was $2.48 per pound for a five-pound roll.
Walmart does not elevate their prices in the same way that Costco does. However, it does charge a delivery fee between $7.95 and $9.95 depending on the day and time you want your items. Also, tragically, Walmart also does not deliver hot chickens to your doorstep.
Amazon Fresh was a different story. Produce and dairy prices were decently priced, whereas meat prices were high and the selection was limited. Ultimately, my Amazon Fresh order cost $21.78 more than the Costco order, and that does not include the $14.99 per month charge to use Fresh or the $119 per year membership for Prime.
Is Costco Same-Day Worth It?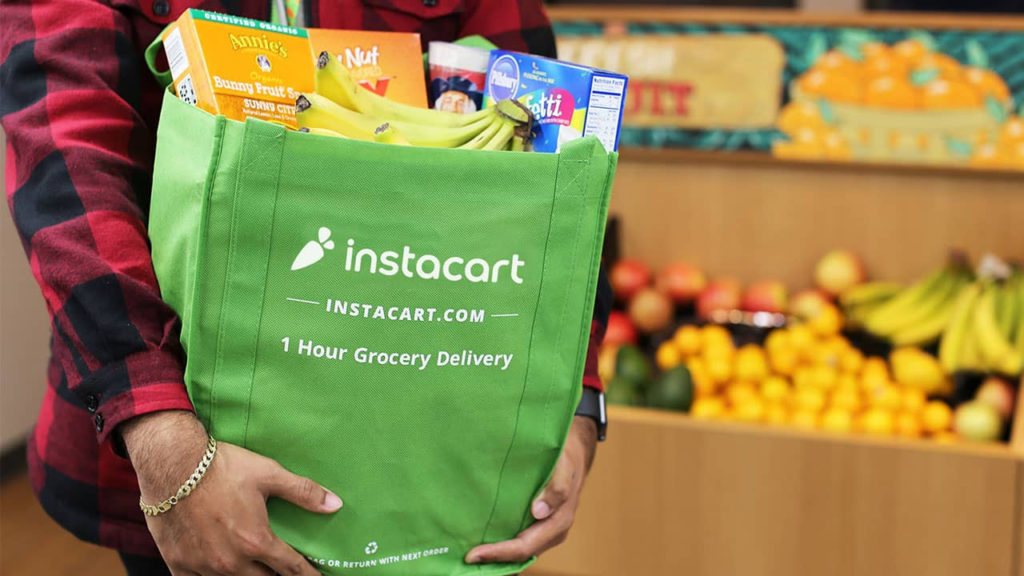 There is no argument that you will save money shopping in-warehouse. However, shopping Costco online took me 20 minutes, with an additional 10 minutes to put away the groceries from my front door.
As a mom of three kids ages seven and under, shopping at Costco takes an average of two hours to drive to the store, settle the kids, shop, drive home, load the car and put all the groceries away. Also, I usually buy something I did not originally plan for — #goodbyebudget.
At the risk of sounding lame and out of shape, a Costco trip wipes me out. I usually come home tired, grumpy and bloated from the Costco hot dog deal I had to buy because the children were starving to death.
So was Costco Same-Day worth the excess cost? You bet! It's probably especially worth it if you:
A) Have more children than arms.
B) Have a busy work/life schedule with very little downtime to attempt a Costco trip.
C) Live in a large city with only one Costco. Read: It's always crowded.
D) All of the above.
Costco Same-Day is also very convenient when you want to shop on busy holidays or if you need extra help when prepping for a party. As far as service and price go, Costco and Walmart were neck and neck. And both grocery delivery services also outranked Amazon Fresh in terms of both price and selection.
While I would ultimately choose Costco grocery delivery over Walmart's due to the quality of produce and meat, if price is your deciding factor, Walmart is certainly worth a look — especially when you consider that they do not require an annual fee.
---
Looking for more ways to save on groceries? Check out our Grocery Store Coupons and Deals page for the latest offers on all your food and household essentials.
Our editors strive to ensure that the information in this article is accurate as of the date published, but please keep in mind that offers can change. We encourage you to verify all terms and conditions of any product before you apply.