Dell Unveils Black Friday and Cyber Monday Deals Early
Dozens of electronics will be offered at the lowest prices of the year.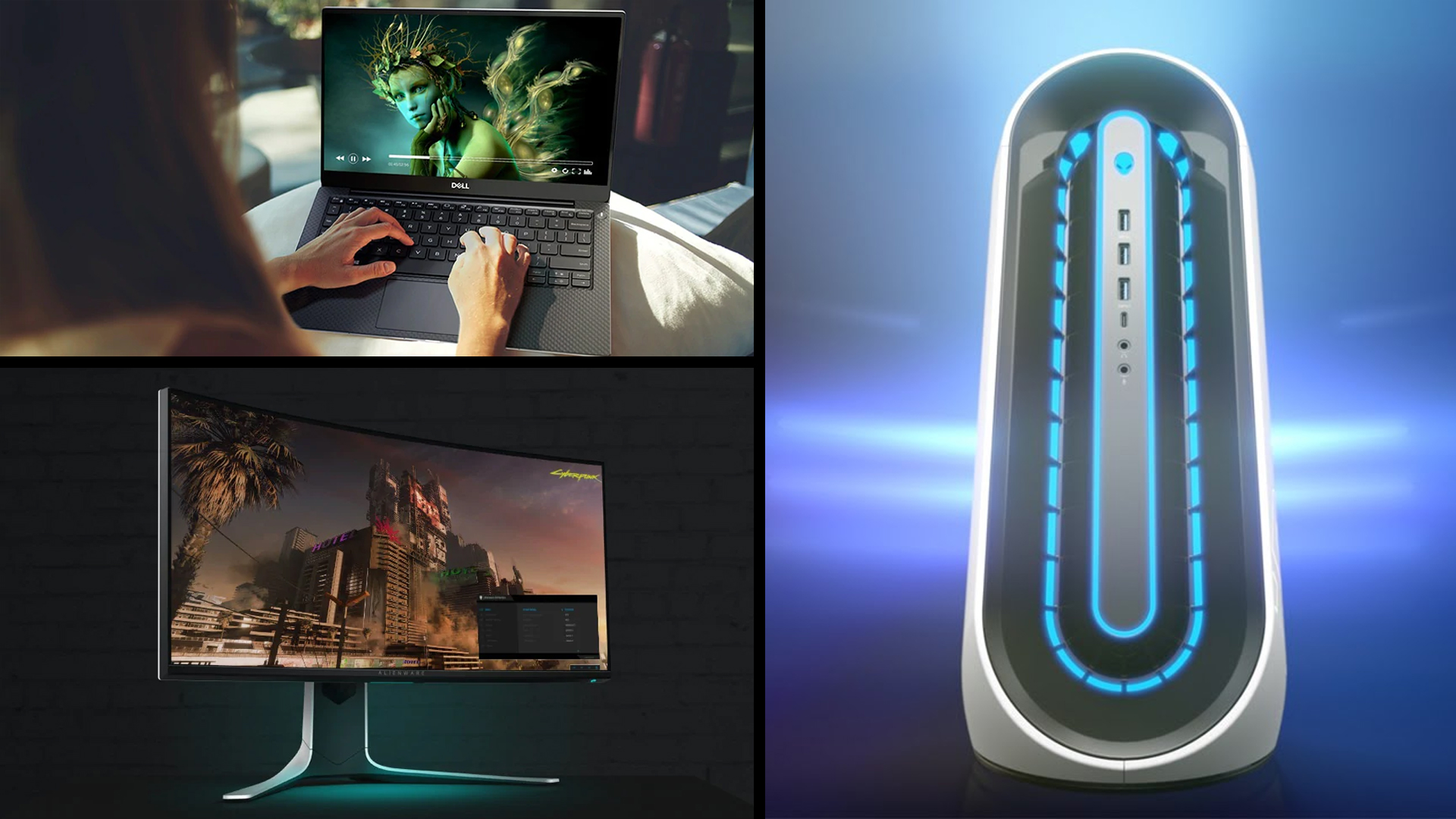 Black Friday is still a little ways away, but Dell has already given us a sneak peek at what to expect come November. The company recently revealed its Black Friday and Cyber Monday catalog, which includes popular laptops, desktops, monitors, and various other accessories in the Dell and Alienware lineup.
Limited inventory doorbusters go live at various times over the course of the next few weeks, while Black Friday deals run from October 15th to November 28th, followed by a few Cyber Monday savings from November 29th to December 6th.
If you're trying to plan out your spending for this seven-week deal extravaganza, we've rounded up some choice discounts Dell will offer on Black Friday through to Cyber Monday. While there are some fantastic discounts on offer, Dell is quick to remind everyone, "Dell.com is updated frequently year-round to help you find the perfect system to fulfill your wish list," and many of the offers currently available are on par with Dell's regular sale offerings.
Take a look at the sales we're most excited about, some of which are already available on Dell's website.
Laptop Discounts

XPS 13 Touch
The XPS 13 Touch will be available at its lowest price of the year starting at 6 p.m. EST on November 26th. It's one of Dell's doorbusters, so move quick if you're hoping to nab it before they go out of stock.
XPS 13 Touch – Sale Price: $699.99 | Regular Price: $999.99 | Sale Start Date: 11/26 at 6:00 p.m. EST
Alternatively, you can pick up the new XPS 13 Touch for $50 off starting on October 15th, bringing the total price down to $2,449.99.
Gaming Laptops
If you'd rather pick up a capable gaming rig that can travel with you in your backpack, there are four incredible deals you won't want to miss. A few different configurations of the below models will also be offered as doorbusters throughout November 26th and 27th, so keep your eyes glued to Dell's website during those days. Otherwise you can take advantage of these low prices now until November 28th.
Desktop Discounts

XPS Desktops
Several desktops are going on sale for Black Friday, but we think the following are among the most impressive. Best of all, these aren't doorbusters — you can take advantage of the savings until November 28th.
There's also some great desktop doorbusters available, but the Inspiron Desktop that goes on sale at 8 p.m. EST on November 26th is among the best budget deals around:
Inspiron Desktop – Sale Price: $399.99 | Regular Price: $549.99 | Sale Start Date: 11/26 at 8 p.m. EST
Gaming Desktops
If you're not keen to build your own PC, you can't go wrong with Alienware's impressive selection of pre-built desktops. Just plug them in and you're ready to play today's most demanding titles.
If you miss out on the above Alienware Aurora R11 Desktop deal, you can try your luck again during Dell's Cyber Monday sale. The same product will go on sale November 30th at 9 a.m. EST, but it will have a slightly better price:
Anyone who waits until November 27th can check out a doorbuster of the upgraded version of the Alienware Aurora R11 Gaming Desktop at 10 a.m. EST, followed by the Dell G5 Gaming Desktop at 3 p.m. EST. Remember, doorbusters are bound to sell fast, so set a few timers on your phone if you want to grab one of these deals.
Monitor Discounts

Looking for a beautiful — yet affordable — monitor? Check out the Dell 24 Monitor. It's available at the lowest price of 2020 and features a Full HD 1920 x 1080 resolution and a 60Hz refresh rate. The deal will go live on November 16th at 11 a.m. EST.
If you're looking for a monitor with a bit more real estate, check out the Dell 27 Monitor that has the same great resolution and refresh rate as the Dell 24. Sales begin at 11 a.m. ET on November 16th.
At the top end of the spectrum is the Alienware 34 Curved Monitor, discounted by a massive $680 — putting it at its lowest price ever — and available until November 28th.
Computer Accessories Discounts

Various tech accessories also go on sale starting October 15th. Here are a few of the best deals offered by Dell, including a few premium Alienware products:
TVs and Home Electronics Discounts

Beyond computers, Dell has a few different high-end TVs on sale during its Black Friday sale. Most impressive among them is the new LG 65″ OLED 4K Smart Ultra HDTV, seeing a price reduction of $800. You can also pick up a new PlayStation 5 or Xbox Series X, although pricing details on those are still being finalized. Even so, we're not expecting anything less than MSRP for either console.
If you happened to miss out on either console during the pre-order frenzy, it might be worth your time to check out Dell's website on November 16th.
LG 65″ OLED 4K Smart Ultra HDTV – Sale Price: $1,999.99 | Regular Price: $2,799.99
PlayStation 5 – Price: TBD
Xbox Series X – Price: TBD
A Few Cyber Monday Savings
The pickings are much slimmer come Cyber Monday, with just a few doorbusters being made available. Here are a few of the highlights:
Two powerful laptops go on sale November 30th at 12 p.m. EST:
And the day ends with the Inspiron Desktop dropping its price tag by $150:
How Stocked Will Dell's Inventory Be for Black Friday?
Since 2020 has been a remarkably unusual year, some may be worried supply chains may not be ready to handle the Black Friday rush. To help ease our fears, we reached out to Dell requesting info on whether customers can abundant product inventories in-stock this holiday season. Here's what Michael Collins – the President of Consumer and Small Business at Dell Technologies – had to say in response:
"We're working to fulfill all orders as quickly as possible in our supply chain. But there's always a possibility for select offers to sell out. That's why our Black Friday savings event is starting earlier than ever before. We want customers to have the freedom to plan ahead, shop online early and at their convenience.

If a particular product you want is sold out, a chat or phone representative is happy to help you find an alternative. And remember, Dell.com is updated frequently year-round to help you find the perfect system to fulfill your wish list."
While it sounds like Dell is trying its best to keep up with demand, it's still probably a good idea to move on any sales you're 100% sure about, as even normal Black Fridays can get pretty competitive. At the same time, Collins makes a good point about Dell's frequent sales—if you want to save yourself some stress, why not just set up a Deal Alert on the products you want and wait for a less contested offer?
Here's one more Dell deal from our Frontpage:
Search URL: https://slickdeals.net/newsearch.php?v=2&src=SearchBarV2&q=dell&searcharea=deals&searchin=first
---
Any product or service prices/offers that appear in this article are accurate at time of publish, and are subject to change without notice. Please verify the actual selling price and offer details on the merchant's site before making a purchase.