Formerly known as Inspiron Gaming, Dell's new G Series laptops are designed with the entry-level gamer in mind. With that said, they still offer more than enough performance to satisfy even the most serious of gaming enthusiasts.
New for 2018, the G7 15 gaming laptop leads the three-model series with an 8th gen. Intel processor, discrete graphics by NVIDIA, and the latest configurations for storage and memory solutions.
But where does this laptop land, with regards to value and performance, in a crowded landscape of gaming devices? Let's find out with a closer look at our Dell G7 15 Gaming Laptop.
Special thanks to Dell for loaning us a G7 for this review!
Search URL: https://slickdeals.net/newsearch.php?firstonly=1&q=%40title+%22dell+g7+15+gaming%22&pp=20&sort=newest&rating=2&hideexpired=1
Dell G7 15 Gaming Laptop
Pros
True gaming performance
Attractive design and color
Thin form-factor
VR-ready
Cons
Slightly heavy
Large monitor bezel
Buy Now from Dell
Dell G7 15 Gaming Laptop Full Specifications (as tested)
8th gen Intel Core i7-8750H (6-Core, up to 3.9 GHz)
16 GB DDR4 RAM (2666 MHz)
128 GB SSD + 1 TB HDD (5400 RPM)
NVIDIA GeForce GTX 1060 with Max Q Design, 6 GB VRAM
15.6-inch Full-HD IPS Anti-Glare LED-backlit Display
Alpine White exterior
56 Whr battery
Dual Band WiFi + Bluetooth
Connections: headphone/mic | 3x USB 3.1 | Type-C Thunderbolt 3 | HDMI 2.0 | Ethernet RJ-45 | SD/MicroMedia Card
Functional Design with a Perfect Amount of Flair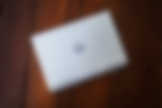 While other gaming laptops tend to be flashy, the G7 takes a more subtle approach. Its clean, luxurious Alpine White exterior and blue accents make for one of the most attractive offerings I've seen in a long time. It's a welcomed breath of fresh air in a space over-saturated with silver and black devices.
Although white may seem like a delicate color, the G7 is anything but dainty. Robust construction and a strong magnesium alloy architecture help keep this laptop durable and rigid. You can feel this strength most notably in the palm rest, keyboard, and screen hinge — all of which are areas that typically see the most wear-and-tear.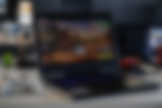 Our test model came standard with a 15.6-inch full-HD IPS display, delivering crisp visuals, enhanced color reproduction, and better viewing angles than traditional LCD screens. Its HD resolution of 1920 x 1080 pixels may seem "low" when compared to today's 4K TVs, but considering the display's size and how close you sit to the laptop, there are absolutely zero issues with image quality.
At just less than an inch thick, the G7 travels very easily. It still has enough space to accommodate USB 3.1 and HDMI connections though, making for convenient system expansion. Further inspection of the case reveals functional intake and exhaust vents at the rear, along with two front-facing speakers tuned with Waves MaxxAudio Pro.
Other notable features include a Killer Gigabit Ethernet port, blue backlit keyboard, and a gesture-enabled touch pad that ignores accidental brushes of your palm while typing.
Performance You Won't Outgrow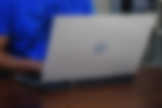 Packing a similar NVIDIA GTX GeForce 1060 graphics card as our recently reviewed Dell Inspiron Gaming Desktop, the G7 comes ready to tackle today's and tomorrow's newest games straight out of the box. Thanks to NVIDIA's Max Q technology — which has been designed for optimum power usage, heat management, and quietness — the G7 can deliver basically the same performance as a desktop machine, all while maintaining its slim and lightweight form factor.
Read More: Dell Inspiron Gaming Desktop Review
Once again, the Alienware 34-inch Curved Gaming Monitor was brought in to showcase the performance of the G7, running "Fortnite" at a resolution of 3440 x 1440 and 60 FPS without issue. The cooling fans only generated slightly more sound than normal under this demanding load, which indicates to me that there's still more performance available if you want to dial up the graphics quality settings.
Search URL: https://slickdeals.net/newsearch.php?firstonly=1&q=%40title+alienware+monitor&pp=20&sort=newest&rating=2&forumid%5B%5D=all&forumid%5B%5D=9&hideexpired=1&r=1
Using a secondary monitor to play games freed up the laptop's built-in screen for multi-tasking, like watching ourselves on Twitch and responding to comments. And when something cool happens during the game, GeForce Experience automatically captures and saves the highlight — a feature exclusive to NVIDIA graphics cards. Check out my highlight below:
9t4qIUdRfFE
Another major benefit of the G7 is its ability to be the foundation for your virtual reality (VR) experience. Many VR setups and games require lots of space, and moving a laptop is much easier than trying to reposition a bulky desktop machine. The G7 has exactly the right amount of connections (1 HDMI, 3 USB) to support Oculus Rift or HTC Vive. Plus, it offers plenty of performance to deliver a smooth and immersive virtual world.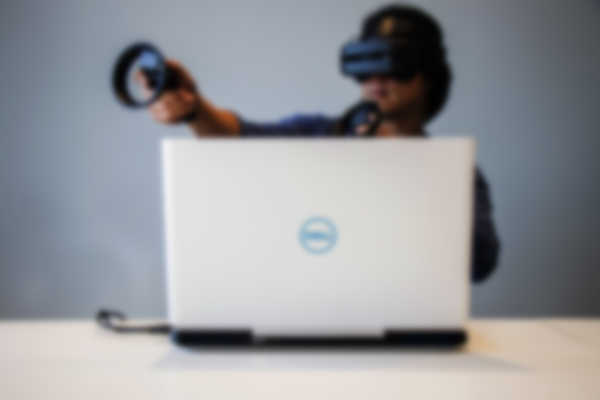 And, of course, all of this gaming performance means the G7 is also a very capable workstation. Its available 6-core i7 processor allows for efficient multi-tasking between many resource-intensive programs. As a content creator, I'm often using multiple photo and video editing programs simultaneously, and the G7 shows no signs of lag or slowdown.
Every G7 laptop also comes pre-installed with Dell Mobile Connect, which lets you take full control of your smartphone directly from the computer itself. See it in action below:
MddBb9DL-xc
Should You Buy the Dell G7 15 Gaming Laptop?
If you want the best of both worlds in terms of performance and mobility, the G7 gaming laptop definitely fits the bill. You'll get desktop-rivaling performance in a sleek and thoughtful package that's perfect for work or play. Plus, as your needs grow, the G7's versatility and capability allow it to be the core device for an expanding system. Easily add a second monitor, Alienware peripherals, and more.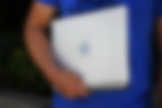 With a starting price of $849.99, the G7 offers unbeatable value, which is why it won our Best Value for Gamers Award at E3 2018.
Keep an eye on our Dell store page for all the latest coupons and discounts. Additionally, set a Deal Alert to be notified of future discounts for the G7 gaming laptop.
threadID: 11751755

---
Any product or service prices/offers that appear in this article are accurate at time of publish, and are subject to change without notice. Please verify the actual selling price and offer details on the merchant's site before making a purchase.