Fast Food Hacks: Slick Ways to Save Big at the Drive-Thru
Craving some savings? This list satisfies.

Lyndzi Phan also contributed to this article.
Admit it. The real allure of fast food chains is that they're quick, easy and cheap. Who can resist a greasy burger combo with questionable meat and sodium-packed french fries, right? But if you thought your favorite fast food joint couldn't get any better, think again. We've rounded up some simple fast food hacks to make your next trip to the drive-thru all the more gratifying.
Starbucks

Ask for less ice. Less ice + more drink = more bang for your buck.
Switch the syrup. Starbucks iced coffee comes sweetened with classic syrup, but you can switch it out for mocha or white mocha at no extra cost and add some milk at the counter. Voila -- your boring iced coffee is instantly transformed into an iced mocha latte.
BYO cup and save 10 cents. If you're addicted to caffeine like we are, you could save up to $3/month on your daily Starbucks visit.
Split a venti with a pal. Friendship is all about sharing, and if you ask for an extra cup, you'll get two grandes for much lower price.
Water is free. Forego the bottled stuff and kindly ask your barista for a cup of iced water instead to save $2.
Reap the rewards. The new Starbucks Rewards program does get a little confusing, but we previously explained it all here. Every 125 stars earned equals a free drink.
Score a free birthday drink. Earn a free drink on your birthday when you sign-up for a free Starbucks account and include your date of birth.
Browse our Starbucks coupon page here.
threadID: 10456680
McDonald's

Download their free app. McDonald's has stepped up their mobile game by offering exclusive rewards and in-app deals. Download it on iOS or Android.
Order two four-piece Chicken McNuggets instead of one 6-piece. Not only is it actually cheaper, but you'll score more dipping sauces. Alternatively, feed the whole family with the $5 20-piece option, which comes out to a much cheaper per-nugget cost.
Divide and conquer. Order a "round egg" a la cart along with a Sausage McMuffin, add the egg to the sandwich yourself and you'll have a Sausage Egg McMuffin for $1.30 less.
Get an Egg McMuffin for $1. Order a Sausage McMuffin off the dollar menu, and then substitute egg for the sausage for just a buck.
Turn your McDouble into a Big Mac. Order a McDouble, and substitute the ketchup and mustard for lettuce and Mac sauce. Substitutions are free, and you'll get a tasty "Big MacDouble" for a third of the cost.
Browse our McDonald's coupon page here.
Chipotle

Split your proteins. Asking for half of one protein and half of another will almost always get you up to 1.5 times the protein in your bowl or burrito for the price of a regular portion.
Wrap your own burrito. Order a bowl instead of a burrito, which yields a lot more food. Ask for a free tortilla to make yourself a burrito.
Skip the meat. Chipotle will give you free guacamole with any veggie burrito. As an added perk, extra fajita veggies are also free.
Score free rice. Just ask for extra rice with your meal, and they'll include it at no extra charge.
Save some for later. If you can finish off that massive burrito in one serving, more power to you. But if you usually get stuck with leftovers, make the most of them by asking for tortillas or taco shells on the side. You'll have your next day's lunch all ready to go (and you're essentially getting two meals for one.)
threadID: 10374348
threadID: 10458816
Arby's

Two Junior Roast Beef sandwiches > one Roast Beef Classic. Buy two Junior Roast Beef sandwiches, and you'll end up with more meat at a lower price.
Try Onion Tanglers. Say whaaaat?! These are teeny tiny fried onion ring strips that can be added to any Arby's sandwich… for free!
Sign up for coupons. When you subscribe to Arby's email deals, you'll receive a coupon for a free Roast Beef Classic sandwich with the purchase of a drink.
Bring the family. Seniors aged 55 and older get 10% off their orders, so bring along Mom and Dad (or Grandma and Grandpa) for a good old-fashioned family meal for less.
Browse our Arby's coupon page here.
Chick-Fil-A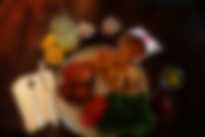 Put the phone away... and get free ice cream. Chick-Fil-A offers the Cell Phone Coop challenge to their dine-in customers: Put your phone away in The Coop, which is just a cardboard box that sits on each table. If you can eat and enjoy your meal without grabbing your phone, you'll earn a free ice cream.
Celebrate Cow Appreciation Day. Yes, it's a real day (July 11, FYI). In honor of the holiday, Chick-Fil-A offers a free chicken sandwich to anyone who dresses up as a cow or wears anything "cow like."
Swap the kid's meal toy for a cone. Who says adults can't order off the kids' menu? At Chick-Fil-A, you can even swap the kids' meal toy for an Icedream cone or cup instead.
Again with the app already! Score free treats when you order through Chick-Fil-A's mobile app (available on iOS and Android).
Get the Chick-fil-A Cow Calendar. This yearly calendar will cost you $7 plus tax, but it gets you various free menu items each month.

threadID: 10457476
threadID: 9148979
Subway

Pair up and split a footlong. The toughest part is to find 1 of 37,000,000 possible Subway combinations that you and your friend will agree on.
Order a Double Steak and Cheese instead of their Philly Cheese Steak Sub. You'll end up paying for a normal footlong, and you'll save up to $3.
Get a free sub on National Sandwich Day. Mark your calendars, because Subway customers get a free 6-inch sub on Nov. 3 with the purchase of a drink.
Flash your student ID. If you're a student (or if you still have your student ID), show it at the register to get a 10% discount.
Satisfy your sweet tooth. Subway gives you a price break on cookies when you buy three or more.
Ask for the "old cut" technique. Remember when Subway sandwich artists used to cut the top of the bread off in a V shape? This technique allows the toppings to fit inside the sandwich more efficiently -- and it allows for more toppings to be piled inside for free.
Sign up for texts. Each week, you'll get a special deal, like a free 6-inch sub with the purchase of chips and a drink.
Earn and redeem points. This fall, Subway Rewards will become Subway MyWay Rewards. You'll earn four tokens for every $1 you spend, and 200 tokens gives you $2 off anything on the menu. If you were already a Subway Rewards member, don't worry; your old points will be converted to the new system.
Browse our Subway coupon page here.
threadID: 10121440
KFC

BBQ sauce is free. Only the chicken tenders come with barbecue sauce, but most cashiers will add it to your bag if you as nicely.
Make it a combo. KFC's combo meals give you more food for less money than you'll spend ordering items individually. Just refrigerate the leftovers for the next day (or a second supper).
Never order an entree by itself. Spend the few extra pennies to get a combo. For example, if you're starving for a Famous Bowl, spending just 40 cents more will get you a side of wedges and a drink.
Check for coupons. Many times, you'll find coupons for future purchases attached to the box or thrown inside the bag along with your receipt.
Browse our KFC coupon page here.
Papa John's Pizza

Order your pizza online. Did you realize that Papa John's has tons of coupon codes for online orders, and did you further realize that we have a Papa John's page with all those coupon codes? Check it out.
Split the bill. Splitting a pizza with your college roommate? You can instantly divide your payment on a Papa John's online order rather than trying to settle up on the spot.
Earn rewards. The Papa Rewards program gives you one point for every $5 you spend. Ten points scores you a free bread side or dessert, and 15 points earns you a free medium pizza. You'll even get 10 points on your birthday as a gift from Papa himself.
Browse our Papa John's coupons here.
threadID: 10455968
Domino's

Upgrade your crust. A lot of Domino's customers report that you can order a hand-tossed pizza and then upgrade to the handmade pan pizza crust for a dollar, rather than paying for the more expensive handmade pan pizza up front.
Skip the specialty pizzas. Price-wise, you're usually better off building your own pizza rather than selecting a pie off the specialty list. For instance, a large Ultimate Pepperoni pizza is about $16.99, but you can add pepperoni to your large cheese pizza for a grand total of $12.99 instead. (Note that prices vary by region.)
Add those coupons. The restaurant always has a wide range of coupons that you can add to your online order, and you can also use these deals when you place an order by phone. You just have to ask.
Sign up for emails and texts. The store sends out plenty of weekly offers, so you'll always be prepared for pizza night.
Browse our Domino's coupon page here.
Taco Bell

Stop by during Happier Hour. Visit Taco Bell between 2 and 5 p.m. to enjoy any drink for just $1 -- even specialty ones like those Mountain Dew Baja Blasts.
Browse app-only deals. Taco Bell has a mobile app for iOS and Android, too… and yes, it includes special deals. Check it out before you place your order.
Order from the Dollar Cravings menu. At just a buck each, you can satisfy your taco cravings with an affordable meal on the go.
Get married for $600. Say "I do" to the one you love with the wedding of every taco lovers dream. Head to Taco Bell's flagship restaurant in Las Vegas to enjoy a ceremony at an actual chapel inside the restaurant with an ordained officiant, a private reception for up to 15 guests, custom merchandise, "Just Married" t-shirts, a Taco 12-pack filled with tacos and a Cinnabon Delights cake for dessert. The bride will even receive a sauce packet bouquet to use during the ceremony. (Because why not?)
*****
General Fast Food Savings Tips
Avoid those secret menus. It may sound fun to order outside the box, but all of those special requests add up to extra charges on the receipt.
Put those packets in your pocket. You'll save money on condiments thanks to all those ketchup, mustard and salad dressing freebies.
Get social. Use your Facebook account for something useful and connect with your favorite fast food joints to stay up-to-date on current promotions.
Buy discounted gift cards for your favorite spots. You'll save money right from the start.
Take advantage of status savings. Teachers, students, senior citizens and members of the military are able to eat for less at many restaurants if you show a valid I.D.
Order water. Proper hydration is important. (More importantly, it's free.)
Shop the dollar menu. Order a cup of water with it, and you're good to go.
Reconnect with your inner child. Restaurant portions are ridiculous anyways, so look to the kids' menu for smaller sizes at smaller price points.
Sign up for emails or texts. Pretty much every single restaurant has a welcome offer for doing so, and most of them will send you a birthday coupon for your special day!
Check your receipts. Many fast food restaurants have survey opportunities included on their receipts that yield discounts on future orders.
Set some Deal Alerts. Free Doritos Locos tacos at Taco Bell? Free chips and guac at Chipotle? Yes, please! Our community is always the first to know about these promotions, so set Deal Alerts for all your favorite restaurants. While you're at it, follow us on Twitter or like us on Facebook for regular updates on the very best deals (and the possibility to score freebies).
threadID: 10180828
threadID: 10015908
What are your favorite fast food hacks? Share your money-saving techniques in the comments section below!
Images courtesy of Starbucks, McDonald's, Chipotle, Arby's, Chick-Fil-A, Subway, KFC, Papa John's, Domino's and Taco Bell.
---
Any product or service prices/offers that appear in this article are accurate at time of publish, and are subject to change without notice. Please verify the actual selling price and offer details on the merchant's site before making a purchase.