How to Save Money on Halloween Costumes, Candy and Decorations
Don't let Halloween spending scare you. We've got insider tips on how to save the most on everything you need.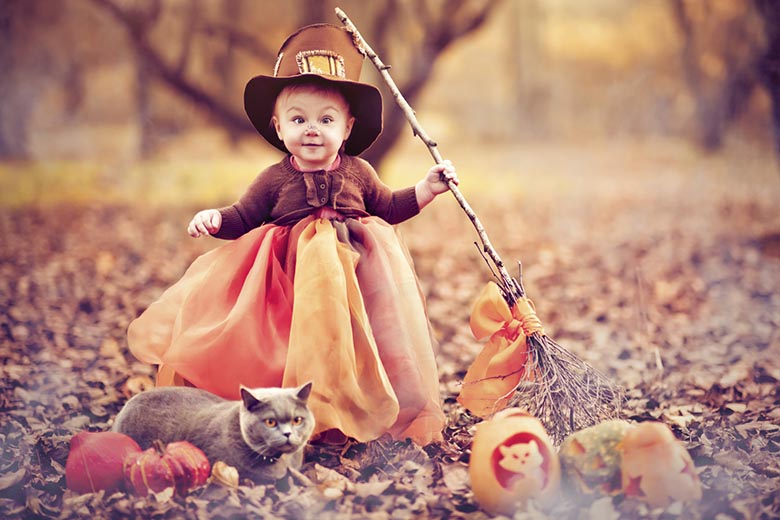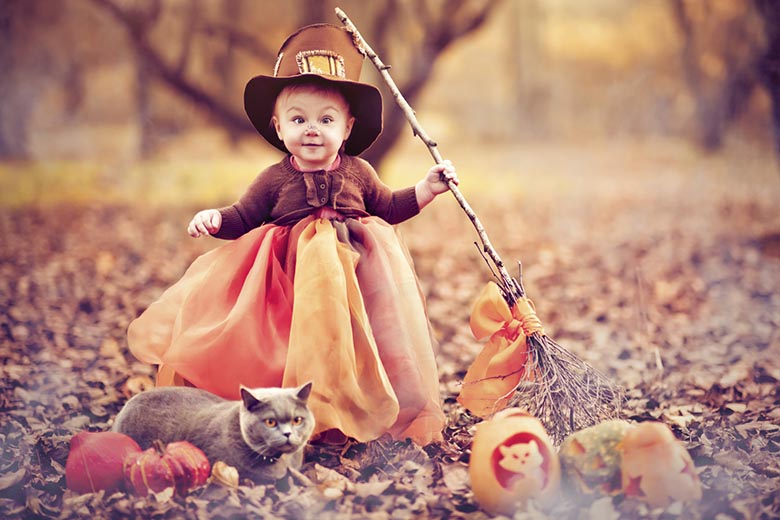 With back-to-school displays barely off the sales floor, retailers are already hitting us hard with Halloween promos. Seasonal pop-up stores are setting up shop, and big-box stores like Costco are already showcasing kids costumes and spooky decor.
To save you the most cash this Halloween season, we tapped a frugal living expert to share some insider tricks. From costumes to decorating to stocking up on treats and candy, Erin Huffstetler, of My Frugal Home, says you don't have to spend a fortune to have a killer Halloween.
Costumes
You can't have Halloween without dressing up. The downside, of course, is that costumes are often pricey. Girls costumes at Party City, for example, can run you upwards of $40 — all for something that's only going to be worn for one day.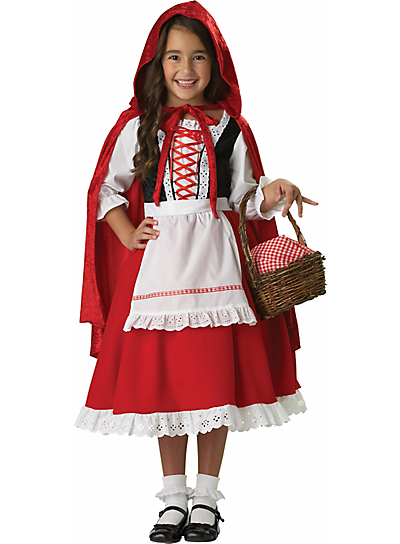 To sidestep high prices, Huffstetler is a big believer in costume swaps. "Pull together some of your friends and make a fun night of it," she says. "Get together for drinks or snacks, and have everybody bring their old costumes to swap out. This way, you buy a costume once and then swap them out from year to year.
Another budget-friendly alternative is to purchase second-hand items from thrift stores and consignment shops. "One thing that's really great about Halloween is that it's pretty well timed with all the fall kids consignment sales," says Huffstetler. "You're going to see those going on in the next couple weeks, and it's a really great spot to get really nice costumes at up to 75 percent off."
One year, Huffstetler snagged a costume for her daughter that she'd originally seen for $200 in a catalog. At a consignment sale, she was able to get it lightly used for under $10. Sites like Consignment Mommies make it easy to find local sales.
If you prefer to buy new, online retailers like Costume Super Center often tout clearance prices that are 50 percent less than other stores. They're also known for offering great coupons.
You can also get your pets in on the Halloween fun. Some savvy Slickdealers found a deal for 75 percent off dog costumes at Petco last year. You'll probably see something similar this year as well.
When all else fails, you can turn to Pinterest for cheap DIY options.
Be sure to check out these pages for great Halloween costume coupons from Trendy Halloween, Halloween Express and Spirit Halloween.
See all costume Slickdeals here!
Candy
Halloween is pretty much synonymous with candy. Fortunately, there are plenty of ways to cut corners here. According to Huffstetler, you may want to think twice before stockpiling candy too far in advance as sales tend to get better the closer you get to the big day. You can also expect plenty of coupons to go around.
"Halloween is maybe one time where doing the last-minute thing kind of works," says Huffstetler. "Keep those coupons ready and then go into the stores a day or two before Halloween. You're going to see that candy is already on sale probably as much as 50 percent off."
A little digging reveals that Huffstetler is definitely onto something. Right now, Walmart is selling Hershey's snack-sized candy bars for $2.81. Two days before Halloween last year, this price dropped to $1.33 — that's half off. Similar deals were found last year at Walgreens, CVS and Right Aid. A bonus to shopping at drugstores like these is that their loyalty programs, which can be combined with coupons, seriously help dial up the savings.
"You're going to see so many coupons coming out in the weeks leading up to Halloween," Huffstetler adds. "Clip and print those as you see them, then put them aside and wait for the good sales." And don't forget that the Slickdeals app (iOS and Android) makes it easy to instantly access your coupons right on your smartphone.
Coupons aside, big-box chains shouldn't be overlooked. Last Halloween, Costco was selling 90-ounce bags of mixed candy for just $13.59. Right now, Party City is selling 46-ounce candy combo bags for $14.99. Translation: you'll spend less at Costco and get nearly twice as much candy.
Another way to save is to take advantage of the fact that Halloween is really a month-long event. Between fall festivals and school parties, many families will find free candy pretty much flowing into their homes all October long. Try taking the items your kids don't want and tossing them right into your own bucket for trick-or-treaters.
Huffstetler even goes as far as cleaning out her kids' rooms of abandoned toys. For example, Happy Meal-type toys make for a great (and free) candy substitute. "There's no cost to us in that, and it's keeping it from getting thrown away," she says. "And it's nice to see another kid getting excited about it."
threadID: 9137611 threadID: 9115771
See all Halloween candy Slickdeals here!
Decorations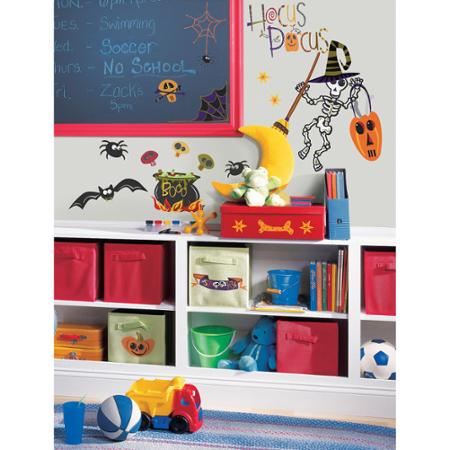 When it comes to spook-ifying your home, the rule is that you'll get what you pay for. Two years ago, I hit up Walmart for peel-and-stick wall decals. While inexpensive, they only lasted one season. Huffstetler advises stocking up on higher quality items that can be reused every year. To snag the absolute best prices, make your purchases after Halloween.
"As soon as Halloween's over, all that stuff's going to be 75 to 90 percent off," she says. "It's fun too because, over the course of several years, you can pull together a really nice collection simply by buying out of season."
Another alternative is taking the do-it-yourself route. Huffstetler turns to Google to find free Halloween printables for decor. If you've got an afternoon to spare, a Pinterest account, and some basic arts-and-crafts supplies, you can whip up your own decorations that look anything but low-budget.
With a little bit of foresight, Halloween doesn't have to break the bank. Check out our Halloween page for the most up-to-date deals and money-saving hacks.
Images courtesy of ©iStock.com/ArtMarie, PartyCity.com, Walmart.com.
---
Any product or service prices/offers that appear in this article are accurate at time of publish, and are subject to change without notice. Please verify the actual selling price and offer details on the merchant's site before making a purchase.