Gift Guide: White Elephant and Secret Santa Gifts
Prepare for this year's gift exchanges with these budget-friendly, party favorites.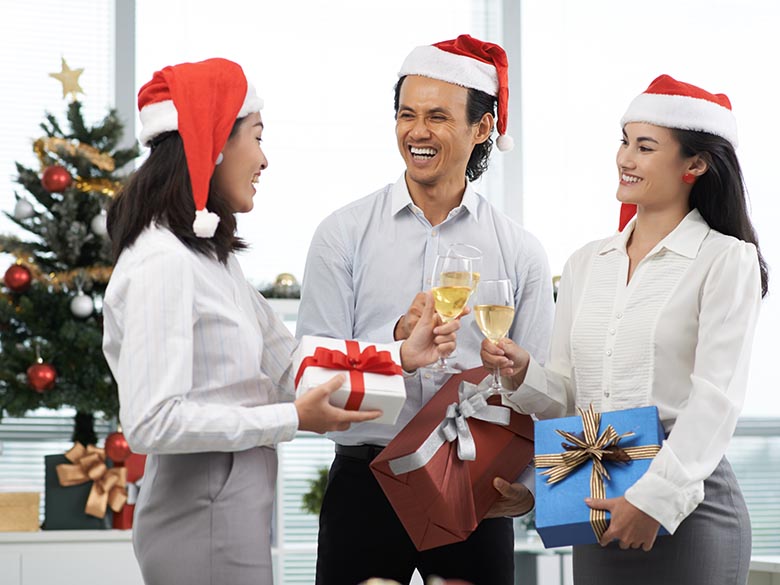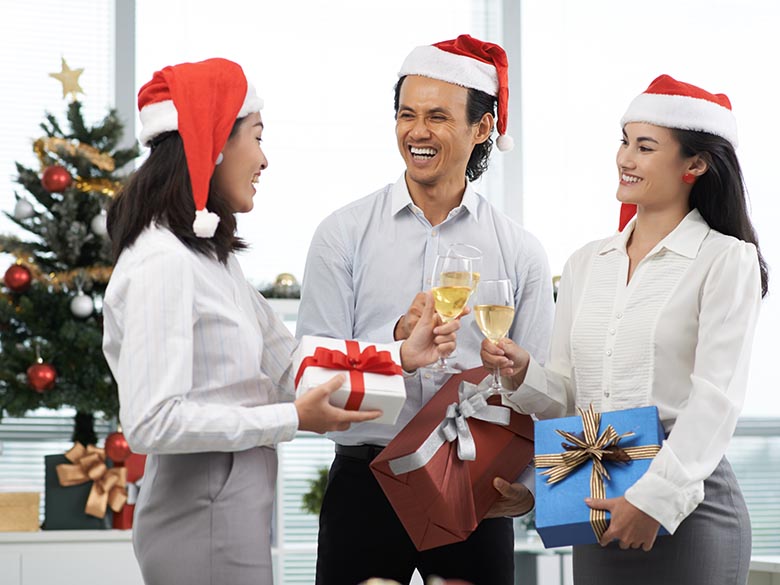 'Tis the season for office holiday parties, which means you likely have a white elephant or secret Santa gift on your shopping list. While meant to be fun, selecting an inexpensive, just-right present for a coworker isn't always easy.
Fear not, Slickdealers. We've stitched together a foolproof gift guide to take the stress out of this year's holiday party. Read on for our roundup of wallet-friendly, sure-to-please gifts for your next white elephant or secret Santa gift exchange.
Tea or Coffee Set
A general rule of thumb here is to select gender-neutral crowd-pleasers. With that in mind, it's hard to go wrong with a tea or coffee theme. A create-your-own basket is an easy way to pull this together. For the coffee drinker, throw in things like a travel thermos, coffee beans, or new mug. You can go a similar route swapping coffee beans for tea bags or tea leaves, or choose a kitschy tea accessory like this "Armed with Technology" tea infuser ($14.99).
If you're feeling artistic, a Sharpie-painted tea set is a great, super-customizable gift idea that also lets you show off your creative side. But if you'd rather go with a store-bought option, consider a travel mug. This reusable glass cup ($25) is a cool, unexpected alternative. Plus, you could add a holiday spin to it by adding a homemade hot cocoa gift bag.
Books
When it comes to gift-giving, books are a safe. But since you can't get too personal with most white elephant or secret Santa exchanges, you have to go about it with a one-size-fits-all approach. For cookbooks, The Pioneer Woman Cooks: Dinnertime ($16.49), The Great American Slow Cooker Book ($17.75), and Brunch at Bobby's ($16.83) are all solid choices. Alternatively, opt for a drink book like Speakeasy: 200 Underground Cocktails ($15.53).
For a good laugh, Holidays on Ice by David Sedaris ($7.50) or One More Thing: Stories and Other Stories ($11.25) by B.J. Novak are hard to read with a straight face.
Finally, for those who aren't exactly bookworms, a fresh journal might do the trick. Start Where You Are: A Journal for Self-Exploration ($8.77) is a thoughtful little notebook complete with writing prompts.
Office Goodies
For coworkers, why not celebrate office life? Spice up their cubicle with one of these quirky, inexpensive mousepads ($9.99), or this chalkboard wall mounted stripe ($7.99). Or let them perk up the way they display important documents with these vintage button thumbtacks ($8).
The possibilities are really endless here, including this awesome Dalmatian stapler ($24). Just think beyond strictly utilitarian, and opt for fun or quirky gifts, like this mini business card filing cabinet or a cool bamboo pen holder.
Drink Glasses
For a holiday gift exchange among friends (where you might have a little more leeway to be silly), holiday-themed wine glasses are worth considering. This one, which touts the phrase, "He sees you when you're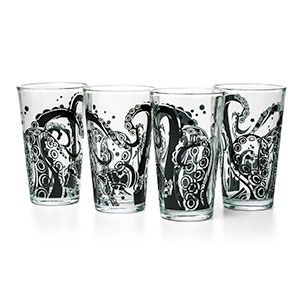 drinking," ($10) is a playful choice, as is this wonderfully ridiculous extra-large wine glass (which is currently 20 percent off at $15.95).
For the beer drinker, consider a write-on sampling tray ($12.99), ultra-noir tentacle pint glasses ($19.99 for set of four), or artisan beer soaps starting at $6.75. (Yes, really.)
A one-handed bottle opener ($13) or quirky coasters ($8) are also fun libation-themed choices.
Smartphone Accessories
For a tech-friendly option, give these smartphone accessories a whirl. Where covers are concerned, give a retro audio-cassette tape case ($17.99) or one that doubles as a slim wooden camera ($19.99).
Other unexpected must-have accessories include the Goldie CableKeeps iPhone charger ($13), a retro iPhone handset ($26.27), and these budget-friendly printed earbud headphones ($16).
Last Resort: Can't Go Wrong with Gift Cards
Let's face it: The creative juices aren't always flowing. If you're feeling stumped for appropriate ideas (or are a chronic last-minute shopper), take the easy way out and opt for a gift card.
Either way, who says you can't jazz up the way you give a gift card? Simply decorating the envelope and tossing it in a mason jar is a super-easy way to add a little sparkle to this not-so-exciting (but much-appreciated) gift. Giving a plain plastic box a quick facelift is another great way to go.
Got any ideas for secret Santa or white elephant exchanges that we left off our list? We'd love to hear them!
Images courtesy of Thinkstock/DragonImages, ModCloth, ThinkGeek.
Our editors strive to ensure that the information in this article is accurate as of the date published, but please keep in mind that offers can change. We encourage you to verify all terms and conditions of any product before you apply.