Crafting enthusiasts already know that do-it-yourself projects can lead to serious savings, but crafty Slickdealers take it one step further (of course) by shopping for their supplies at Hobby Lobby. Learn how to maximize your DIY savings by taking advantage of the store's rotating weekly deals and making the most of the ever-so-popular Hobby Lobby 40% off coupon.
Hobby Lobby Weekly Ad (July 23 through July 29)

(Prices valid Monday, July 24 through Saturday, July 29 in stores, and Sunday, July 23 through Saturday, July 29 online.)
This Week's Highlights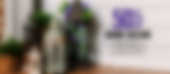 50% Off:
Candle holders
Wood decor
Decorative lanterns, birdcages and terrariums
Knobs, pulls, handles, hooks and decorative hardware
Decorative bottles
Photo, collage, custom and wall frames
Trays, coasters and placemats
Glass decor
Metal decor
Wicker, decorative boxes and storage
Framed and canvas art
Decorative memo boards, chalkboards and cork boards
Men's metal and wood decor
Ribbon and trims by the roll
Floral arrangements
Garlands, swags, wreaths and teardrops
Wedding items labeled Studio His & Hers
Select paper crafts, totes and organizers by the Paper Studio
Master's Touch single art brushes
DIY jewelry kits and bead boxes
Select jewelry-making products from Bead Design Co., In Bloom, Treehouse Studio, Fairy Tale, Blank Slate and the Jewelry Shoppe
Charms by A Bead Story and Charm Me
Ribbon, trim and tulle spools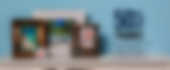 40% Off:
Fall florals
Fall home and party decor
Fall crafts
Stickers (including 3D stickers)
Art pads and sketchbooks
30% Off:
Needle art kits
Unfinished craft wood
Krylon spray paint
Crayola products
Pre-cut stained glass
Children's crafts by Playside Creations
Knits
T-shirts
Fabric
Furniture

Savings Examples
If you're looking for new home decor, Hobby Lobby has more than enough options to suit your personal style. The store's recently launched fall collection is 40% off, while more than 3,000 other decorative items are half-priced this week, as well. This 2-pc. Wood Storage Crate Set lets you de-clutter in style with warm, rustic tones:

Regular price: $74.98/ Current sale price: $37.49
Framed and canvas art are also included in this week's 50% off sale, so brighten your walls accordingly. This Calico Fields Canvas Wall Decor features vivid hues and eye-catching brushstrokes, plus it comes highly rated by customers:

Regular price: $59.99/ Current sale price: $30
Hobby Lobby's newest fall wreaths are 40% off, so lavish your front door with pumpkins, wheat and acorns galore if fall is your season. If you prefer a more multi-seasonal approach, browse the store's half-priced wreaths and greenery instead for extra versatility (and extra savings). Hang this Magnolia Leaves EVA Polyester Wreath as-is, or personalize it as you please:

Regular price: $59.99/ Current sale price: $30
Give your walls some practical decor with this Natural & White Wood Shelf Set. Accented with gold metal brackets, these shelves can be styled separately as needed or hung together for a striking two-tone effect:

Regular price: $74.98/ Current sale price: $37.49
The store's decorative lanterns, birdcages and terrariums are also 50% off, but lantern lights aren't included in the savings. You can either wait for the lighting department to go on sale, or just use your weekly coupon to take 40% off any regular-priced item. For example, this Bronze Metal Lantern Uplight is the perfect solution for bedrooms, reading nooks and offices alike -- and its price drops dramatically when you apply your store coupon at checkout:

Regular price: $54.99/ Price with 40% off coupon: $32.99
While you're at it, be sure to browse Hobby Lobby's adorable collection of DIY projects for creative inspiration. This "So Jar, So Good" tutorial shines a light on Mason jar decor:

Top 10 Ways to Save at Hobby Lobby
1. Use your 40% off coupon all week long.
The weekly Hobby Lobby coupon lets you take an impressive 40% off one regularly priced item. But what's most impressive is that it's good all week long, so you can use the same coupon once per day to stretch your savings.
Every Monday, Hobby Lobby releases a new circular filled with weekly discounts ranging from 30% to 50% off storewide. It's available on the store's website, via the mobile app or at the front of your local store.
3. Consolidate your shopping trips.
If you hate the idea of making multiple trips to the store just to use Hobby Lobby's 40% off coupon every day, consider that problem solved. The coupon limits customers to one coupon per customer per day, so just bring a friend, family member or even your kids, and have each person buy an item separately with the same coupon.
4. Time your purchases.
Hobby Lobby rotates its sales so that almost everything is reduced on a bi-weekly basis. In other words, if an item you want isn't on sale this week, chances are it will be next week, so plan your purchases accordingly.
5. Shop two weekly sales instead of one.
Because all Hobby Lobby locations are closed on Sundays, employees begin prepping the store for Monday's deals right before closing time on Saturday night. This means you can take advantage of the current week's sale prices, while also getting first dibs on next week's, since the store will honor any sale signs that are posted. Just familiarize yourself with your local Hobby Lobby hours to determine the best time to shop.
Download the Hobby Lobby app (on iOS or Android) to your smartphone for instant access to the current ad, and pull up the weekly coupon in-app right at the register to save time and money.
7. Browse the clearance section.
With items priced up to 90% off, the Hobby Lobby clearance section gives you the biggest bang for your buck. Plus, it's the perfect place to score seasonal merchandise. Keep in mind that the store doesn't reorder holiday items, so if you see something you love, go ahead and grab it.
8. Price match with competitors.
The store doesn't accept coupons from competitors like Jo-Ann and Michaels, but it does match competitors' prices. Certain exclusions do apply though, such as like clearance prices and doorbuster deals. You also can't use Hobby Lobby coupons on price-matched items.
9. Furnish your home for less.
Hobby Lobby's furniture department is always 30% off, and while you can't take an extra 40% off that everyday discount, you can use your weekly coupon to knock an additional 10% off the already reduced price.
10. Score free shipping.
For those who prefer to shop online (or who just want to avoid long lines of coupon-wielding toddlers), the store regularly runs free-shipping promotions. Look for these offers once or twice a month on average (and set a Deal Alert to get notifications about current Hobby Lobby sales.)
Do you regularly shop at Hobby Lobby for your art supplies and crafting essentials? Share your money-savings tips and your all-time best DIY buys in the comments section below!
Images courtesy of Hobby Lobby.
Add a Comment