How I Saved $473.98 at ULTA Beauty
The Ultamate guide to beautiful discounts.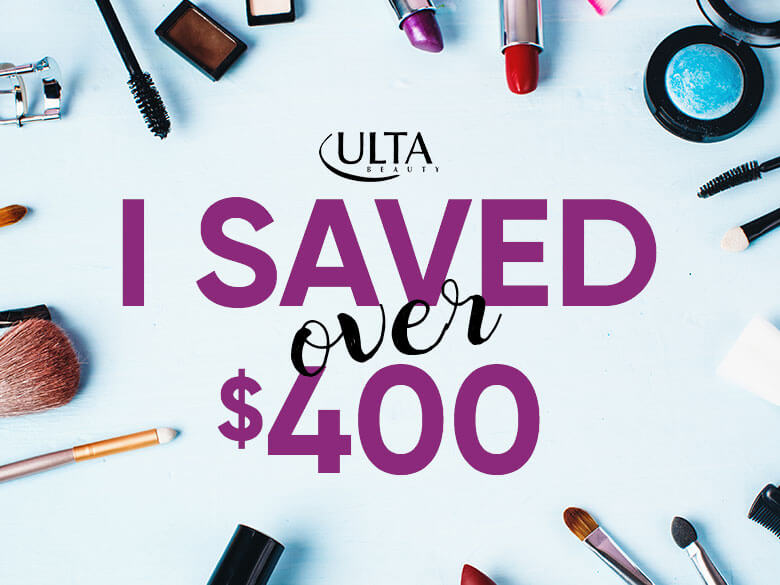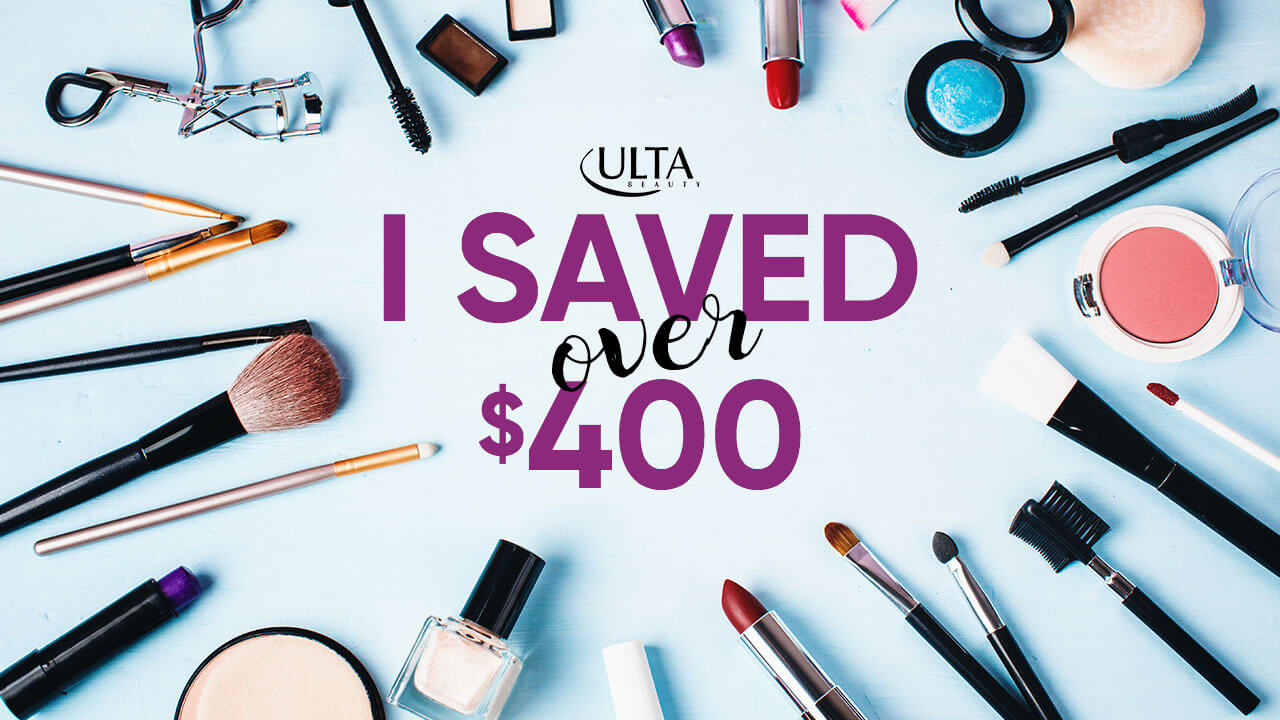 Like a lot of women out there, I'm pretty much obsessed with all things beauty: skincare, makeup, fragrance… yes, please! But let's face it, ladies, our addiction is seriously expensive. That's why we have to shop slick, and I'm sharing how I managed to save $473.98 (!) at ULTA Beauty by taking full advantage of the store's most recent promotions.

My Ulta Shopping Strategy
On any given day, you can find some impressive deals at ULTA just by browsing the store's website or taking a stroll down its many aisles. But in order to get the biggest bang for your buck, you have to plan your attack and wait for the right opportunity. Here's my method: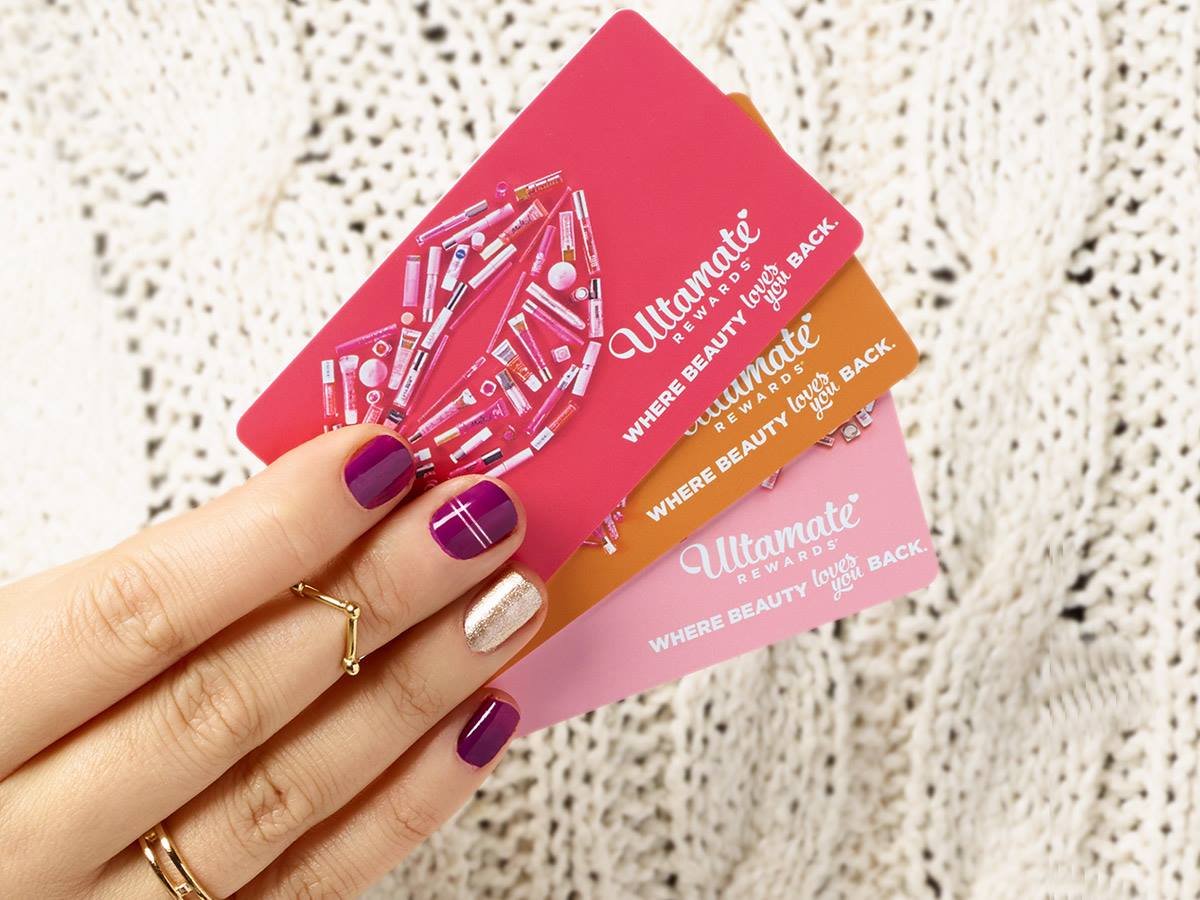 *I've read on numerous beauty blogs that many shoppers successfully re-use their single-use 20% off ULTA coupons twice for double the savings. Supposedly, you can enter your online code first and then use the printable coupon inside the store for another 20% off. I gave this technique a go, but the cashiers at my local ULTA told me my coupon was invalid. Try it for yourself at your own risk.
Step One: The Online Order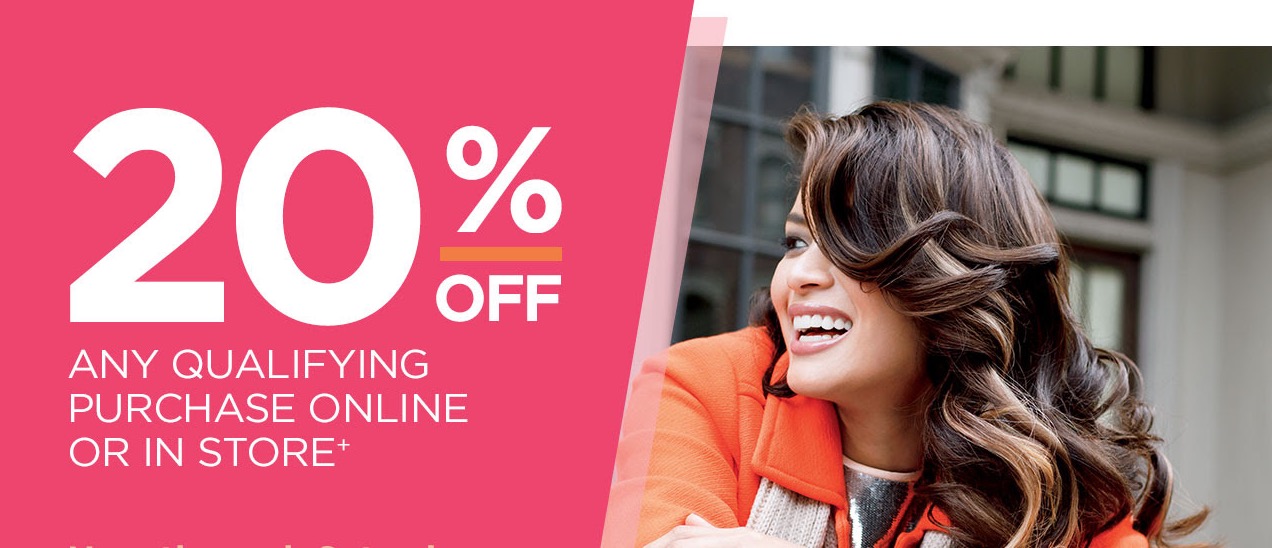 When you get one of those magical 20% off coupons, it's super tempting to immediately shop 'til you drop. But at ULTA, patience is definitely a virtue. Luckily, the store offers plenty of surprise sales, free sample bags and price drops on select products, so you won't have to wait very long. Just make sure you're subscribed to their emails to stay up-to-date.
I held off until the store held a one-day-only sale with 30% to 50% off select products from prestige brands (my personal favorite). This promotion included the following 24-hour deals, which I added to my cart:
50% off Bare Minerals concealers
50% off Tarte Spice Up Your Stare Deluxe Tarteist Eyeliner Set
50% off Tarte Lights, Camera, Lashes Precision Longwear Liquid Eyeliner
30% off MAC Instant Artistry Kits (ULTA sells MAC online and in limited stores nationwide)
50% off Butter London Glazen Eye Gloss
50% off Lancome Color Design Lip Kit
I then loaded my cart with the following free gifts:
FREE luxury robe with any $40 fragrance purchase
FREE full-size Thickening and Texturizing Mouse with any $25 Keranique purchase
FREE Best Selling Bi-facial Double Action Eye Makeup Remover with any Lancome purchase
Buy three Benefit Minis, get one FREE
FREE holiday stocking with any $35 Benefit Minis purchase
FREE deluxe They're Real! Double the Lip Lipstick with any $35 Benefit purchase
Finally, I included a few other "essentials" — just because.
This is obviously a huge haul that happened to include a few holiday gifts (I'm not keeping everything), so I wanted to maximize my savings potential. I knew that ULTA had its own Ultamate Rewards MasterCard and was offering shoppers 20% off their first purchase when they applied.
I'm a regular ULTA customer anyway, so I decided to take the plunge and open the card. This 20% off promotional discount stacked with my 20% off coupon for double the savings. I then redeemed $11 in Ultamate Rewards to reduce the grand total even further: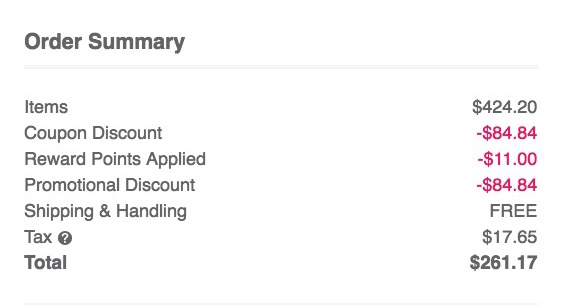 Using this method allowed me to take $180.68 (or 43%) off my order's subtotal — and that's not even counting the money I saved on the discounted items and freebies. When you factor in those promotions, I saved an additional $146.30 and scored $117 in free gifts. That puts my total savings at $443.98.
Here's the breakdown:
Retail price of all 24 items: $687.50
Ulta's sale price: $424.20 plus $117 worth of free gifts
Subtotal with coupons and rewards: $243.52
Step Two: The In-Store Experience
If you're like me, you do the majority of your shopping online. But sometimes, you get the biggest bang for your buck by shopping in-stores instead. At ULTA, this really hinges on what you're buying.
Here are a few perks of shopping inside the store:
Potential double-dipping: If you're lucky enough to get your 20% off ULTA coupon to work online and in-store, then you'll obviously want to follow up your online order with a little brick-and-mortar retail therapy. (Plus, you'll have rewards to cash in when you shop the second time around.)
Stackable coupons: If you love drugstore makeup and skincare products, then you'll want to make a trip to your local ULTA to maximize your savings. The store lets you use one storewide discount plus any manufacturer's coupons on top of its current promotions. Let's say you have a $2 off Covergirl coupon and a $5 off $15 ULTA coupon, and the store is running a BOGO sale on Covergirl cosmetics. You can use all three promotions in a single transaction.
No complicated math: At ULTA, cashiers take off the storewide coupon first. That means you don't have to worry about hitting the $15 threshold after your manufacturer's coupons are applied.
Maximum discounts: Online and in-store shoppers are both limited to one storewide coupon per transaction, so you can't stack your 20% off discount with say, a $3.50 off $15 coupon. Because of this, I recommend using them back-to-back if you're buying both prestige and drugstore products.
Smarter rewards: You can redeem your Ultamate Rewards online and in-store, but you're usually looking at pretty small discounts (like $3, $11 or $30). Take the rewards points that you earn from your 20% off online purchase, and apply them to a follow-up purchase in-store using one of their regular $3.50 off $15 coupons. You'll avoid shipping fees altogether, and you'll maybe even get some products free of charge.
I definitely didn't need anything else after my ridiculously huge beauty haul, but I just can't let a good coupon go to waste. I went back to ULTA to buy some drugstore goodies with my Ultamate Rewards points and a $5 coupon. The store was running a "buy two, get two free" deal on its own brand, so I stocked up. I snagged 12 bath fizzes (reg. $30) for free with my coupon and rewards.
Altogether, that means I saved $473.98 on my collective ULTA purchases!
Are you an ULTA fanatic like I am? If so, how do you stretch your beauty dollars? Keep the conversation going in the comments!
Images courtesy of ULTA Beauty.
---
Any product or service prices/offers that appear in this article are accurate at time of publish, and are subject to change without notice. Please verify the actual selling price and offer details on the merchant's site before making a purchase.