Find the Lowest Prices on Nike Shoes and Clothes in Just Seconds
Get sale alerts sent to your phone and never pay full price again.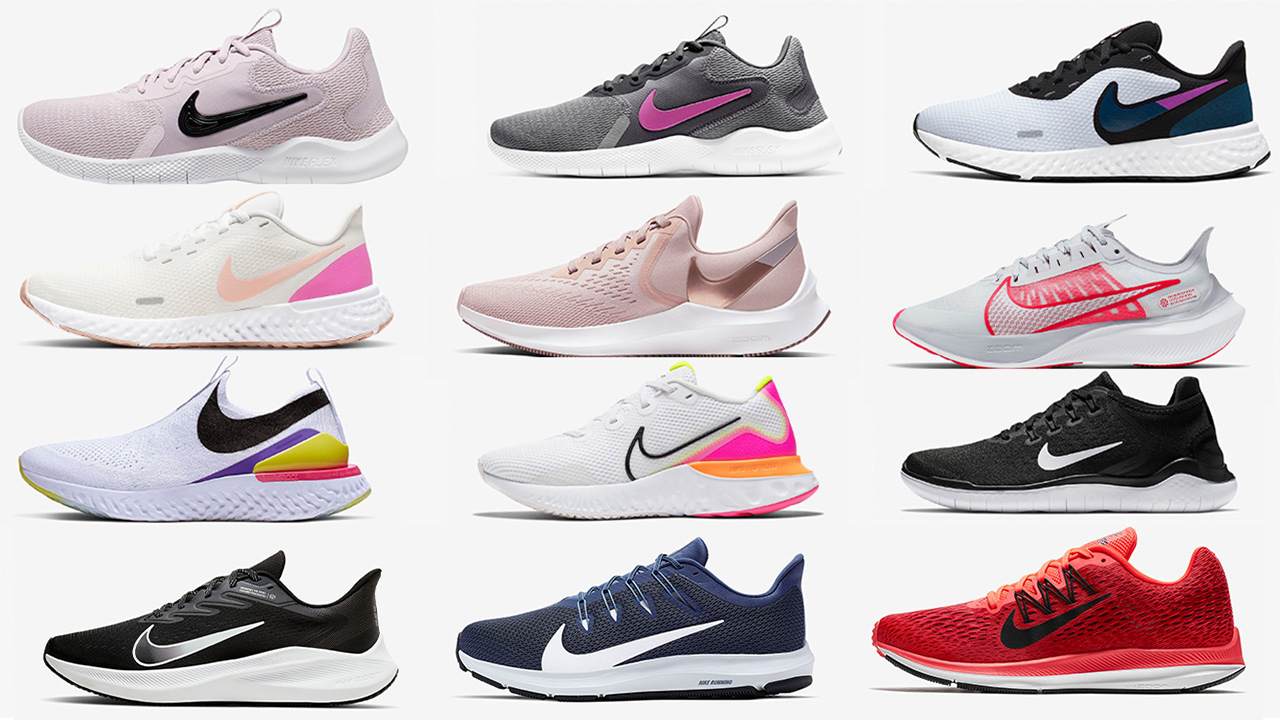 Tired of missing out on great deals? Finding the lowest prices on the items you want to buy, like Nike shoes and products, is easy when you have 12 million unbiased shoppers looking for and sharing the best deals, sales, and top store coupons and promo codes. 
How To Always Get the Lowest Prices on 'Nike'
The Slickdeals community of 12 million active deal hunters is skilled at finding the best discounts and lowest prices on specific items such as "Nike shoes" or "Nike Air Force 1" and the Slickdeals phone app makes it easy to search for deals on anything you want or need, from clothing to groceries to great tech deals like "Apple AirPods."
A quick search of "Nike shoes" on Slickdeals recently showed these active Popular and Frontpage deals you can score:

How 12 Million Deal Hunters Find You the Best Price
Slickdeals has the largest deal-sharing community in the world, so you never have to pay full price. Founded 20 years ago as a place for people to share and discuss deals online, the website has grown to include more than 12 million users. And the Slickdeals app allows you to search and find deals on the go.
Download the Free Slickdeals App
How Slickdeals Works:
Slickdeals members (over 12 million strong) find, post and share deals, sales, coupons and promo codes
Every deal gets reviewed by the community and goes through a voting system
Good deals get moved up to Popular Deals (Pro Tip: This is where you can find the hidden gems)
Then, the best of these Popular Deals are screened by our Deal Editors to be considered for the Slickdeals Frontpage
Only the very best of the top deals are promoted to the Frontpage, so check it daily or as often as you can online or on the app

"Honest user ratings, reviews, opinions, and advice. This is legitimately the best community on the web." – Micah B.
It's Free To Set a Deal Alert
Looking for something in particular? Set a Deal Alert and we'll notify you as it goes live. Sign up for free with just an email and start seeing deals right away. Then, let us know what you want to buy, and Slickdeals will send matching deals to your email or as a notification on your smartphone (or both, if you choose) as soon as that exact item is on sale.
Slick Tip: To receive alerts only for the very best sales and the absolute largest discounts, select "Popular" or "Frontpage" in your Deal Rating filter.
Track Multiple Sales and Deals at Once – From Anywhere
Even if you're camping or on the road, you will get push notifications on your deal searches sent directly to your phone if you have the app. Navigate numerous sales by setting up multiple Deal Alerts in seconds using store names or popular categories.
While you can get alerts on specific products (like "Nike clothes"), you can also create alerts to capture all deals in all larger categories like "Baby & Kids," "Grocery," "Tech," "Pets," "TV Deals," "Travel," and more.
Get the Free Slickdeals App for Smartphones
Prefer to watch a video about how our Deal Alerts work or how a deal qualifies to be on the Frontpage? No problem!
Before You Buy, Be Confident You Have the Lowest Price
Only the best deals and lowest prices make it to the Frontpage of Slickdeals. Save time and money while you shop hundreds of categories, thousands of store and brand deals (including access to frequently updated store coupons and promo codes) and even food and freebie deals:
Consumer Electronics: eBay, Dell, HP, Lenovo, Newegg, Best Buy
Department Stores: Macy's, Kohl's, Nordstrom, Target, Walmart
Home Improvement: Lowe's, Home Depot, Ace Hardware, Amazon
Apparel: Nike, Adidas, REI, Banana Republic, Forever 21
Food Deals: Uber Eats, McDonald's, Grubhub, Postmates, Domino's, Starbucks
Travel: Expedia, Travelzoo, Kayak, Hotels.com, Skyscanner, Travelocity
Freebies
Also see thousands of previous sales and deals to compare prices with past sales to avoid buyer's remorse.
Slick Tip: Check prices on the Slickdeals app while in stores to see if you're getting the lowest price possible, ask for a price match, or to pull up coupons and promo codes on demand while shopping.
"Highly recommend to anyone trying to save money" — Jose L.
"Honest user ratings, reviews, opinions, and advice. This is legitimately the best community on the web." — Micah B.
"Slickdeals is the first place I go to see what bargains are out there; Only issue I have is self-restraint — I find myself picking up things just because the deals are so great!" — Rob B.
Download the app today to reap the rewards of the largest deal-sharing community and never pay full price again.
Download the Free Slickdeals App
Our editors strive to ensure that the information in this article is accurate as of the date published, but please keep in mind that offers can change. We encourage you to verify all terms and conditions of any product before you apply.