How to Save Money on Carowinds Amusement Park Tickets
Visit the Carolinas' premier entertainment destination for less.

Known as "the place where the Carolinas come together," Carowinds amusement park is located off I-77 at the North Carolina/South Carolina border. This premier entertainment destination touts world-class thrill rides, live music and entertainment, authentic Carolina cuisine and more. Best of all, we've got tips on how to score cheap Carowinds tickets for the entire family.
How to Save on Carowinds Tickets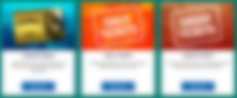 While Carowinds prices ultimately depend on current coupons and package offers, there are plenty of opportunities to save on admission and drive down the overall cost of your trip. Here are some easy ways to get your hands on Carowinds discount tickets:
1. Buy online.
So how much are Carowinds tickets? They typically cost $67 at the gate, but buying in advance slashes $11 to $18 off the standard gate price depending on the day of the week. Weekday admission is $48 online, while weekend tickets cost between $52 and $56.
2. Purchase a Carowinds Season Pass.
If you plan on visiting the park more than once per season, then purchasing a Season Pass is likely your best bet. Guests have three options: a Silver Pass, a Gold Pass or a Platinum Pass.
Silver Pass ($102): A Silver Pass lets guests enjoy unlimited visits to the park all season long for $102 plus applicable taxes and fees. Unfortunately, this plan doesn't include free parking (a $20-per-day value) or admission to SCarowinds and WinterFest.
Gold Pass ($125): At $125, the Gold Pass pays for itself if you go at least twice. This package includes unlimited visits to Carowinds and Carolina Harbor, plus free visits to SCarowinds and WinterFest. It also scores you free parking and discounts for friends.
Platinum Pass ($220): With the $220 Platinum Pass, you'll receive all the benefits of the Gold Pass -- and you'll enjoy those same privileges at all Cedar Fair Parks across the country, including Kings Dominion, Cedar Point and more.
3. Score a FREE Pre-K Pass.

Carowinds recently introduced its new Pre-K Pass, which gives kids ages three to five free admission to the park all season long.
This freebie even includes unlimited visits to Carolina Harbor waterpark, The Great Pumpkin Fest and WinterFest, so it's a pretty big deal for little ones.
Keep in mind that children ages two and under are always admitted free to Carowinds -- no special pass required.
threadID: 10472528
4. Stay for two days.
Why spend one day at the park when you can spend two days for $70 total? Guests can purchase a two-day pass and visit the park any two days of their choosing (and no, they don't have to be consecutive). Spend your trips however you'd like, from splashing at Carolina Harbor to racing the rails of Fury 325.
5. Bring a friend.
Season passholders can share the fun with Carowind's special "Bring-A-Friend" discounts. You'll save up to $46 per ticket off the front gate price when you buy online, and you can purchase up to six tickets at a time. Check out the complete calendar here for a daily price breakdown.
6. Take advantage of discounts for military members.

Carowinds offers discounts on both single-day tickets and season passes for any active, inactive or retired member of the United States military with a valid military I.D. Additionally, military members can even get free admission during the week of July fourth.
7. Look for special savings.
AAA members can save up to $15 per ticket when they pay for their visit through the club's site. You can also stop by a Bojangles' restaurant in the Charlotte area to receive a $20 coupon that's good at the gate. The park has also offered special Coca-Cola promotions in the past, which gave guests $15 off daily admission with specially-marked Coca-Cola cans sold locally.
The American Red Cross is currently partnering with Cedar Fair to offer free park tickets to those who donate blood. These free vouchers are valid at Carowinds, as well as Cedar Point, Dorney Park, Kings Island, California Great America, Kings Dominion, Knott's Berry Farm, Michigan Adventure, Valleyfair and Worlds of Fun.
threadID: 11715563
8. Go later in the day.
Another way to score cheap Carowinds tickets is by going for just half a day. The park's Twilight admission costs around $35 and is valid from 4 p.m. until close.
9. Plan a group outing.

Planning a particularly big outing with friends, family members or co-workers? Take advantage of Carowinds group discounts and corporate price breaks. Groups of 15 people or more can purchase daily tickets for just $35.81 each. You can even add the "Picnic in the Park" package, which includes admission, parking and an all-you-can-eat buffet.
Searching for Carowinds $29.99 tickets instead? The park has been known to offer "Four or More" ticket discounts for around $25 to $29.99 each, which is a great way to save on family outings. Slickdealer jawong716 calls this an "awesome deal" and only wishes there were "a way to get food cheap in the park."
10. Score a senior or junior discount.
Carowinds offers senior discounts for guests ages 62 or older, and junior discounts for guests who are under 48 inches tall. These reduced tickets cost $47 at the gate or $45 online.
11. Try a promo code.
Before you make your online purchase, you'll definitely want to check our site for any current Carowinds promo codes. You can also set a Deal Alert to be notified of any current promotions. Just enter any coupon you find in the "Promo" section at checkout to lower your final price.
Other Ways to Save at Carowinds

The amusement park also offers several discount packages and admission add-ons that guests will want to consider:
All-season dining: Add the "All-Season Dining" plan to your Season Pass to stay fueled for less. The plan runs around $102 plus taxes and fees, and scores you lunch and dinner every time you visit.
All-season drink refills: Guests can choose between the $11.99 All-Season Souvenir Bottle with $1 refills, or go bottle-free with an all-season drink plan for just $29.99 instead.
Cabana discounts: Season Passholders have it made in the shade with 15% off cabana rentals. These waterfront huts help make your visit more comfortable with perks like chaise loungers, lockable storage boxes, mini-fridges with complimentary bottles of water, tube rentals, ceiling fans, satellite TV and more.
Fast Lane upgrades: Wait less and ride more with a Fast Lane upgrade. This plan lets you speed past the regular lines on your favorite rides and attractions, and guests can choose between three Fast Lane options to suit their specific needs. The basic Fast Lane pass costs $48 for the day and lets you bypass lines on most rides, while the $63 Fast Lane Plus pass includes speedy access to the biggest rides around (like Fury 325, Intimidator, Nighthawk, Rip Roarin' Rapids and Electro-Spin). Season Passholders will get the biggest bang for their buck with the Season Pass Fast Lane Plus. It costs around $125, but lets you skip the wait lines every time you visit the park.
All-season FunPix: At $49.99 plus fees and taxes, the All-Season FunPix plan pays for itself in just five photos. Add this package to your Season Pass for unlimited professional park photos from every Carowinds visit. You can also choose a one-day-only FunPix plan for $19.99 when you buy online.
Free or reduced parking: Carowinds parking isn't cheap at $20 per day, but there are a couple of ways around it. Save $4 when you buy your ticket in advance online, or avoid the parking charge altogether with a Gold or Platinum Season Pass.

How to Save On Lodging

Visiting Carowinds from out of town? Lower the cost of your overall stay with exclusive lodging specials and hotel discounts through the Carowinds site. The amusement park's Camp Wilderness offers three types of lodging for overnight guests:
The Camp Wilderness Lodge (accommodates up to 14 guests)
Camp Wilderness Cabins (accommodates up to 8 guests)
Camp Wilderness RV Sites
Season Passholders and members of the military receive special discounts on Camp Wilderness campsites, as do Good Sam and AAA members. You can even use the park's Easy Pay program to spread out the cost of your stay over four interest-free payments. Most promo codes work with Easy Pay, too, although certain group coupons are excluded from this payment method.

The site also offers a directory of nearby hotels along with a side-by-side comparison of their rates. Check out carowinds.com for a complete list of places to stay, upcoming events and daily Carowinds hours.
How do you save big on Carowinds ticket prices? Keep the conversation going in the comments section below!
Images courtesy of Carowinds.
---
Any product or service prices/offers that appear in this article are accurate at time of publish, and are subject to change without notice. Please verify the actual selling price and offer details on the merchant's site before making a purchase.