Sponsored
If You Love CS:GO, Don't Miss the Intel Extreme Masters ESL Pro Winter 2021 Tournament
In honor of the eagerly anticipated tourney, Intel and Best Buy are offering some powerful gaming PCs to help you play like the pros.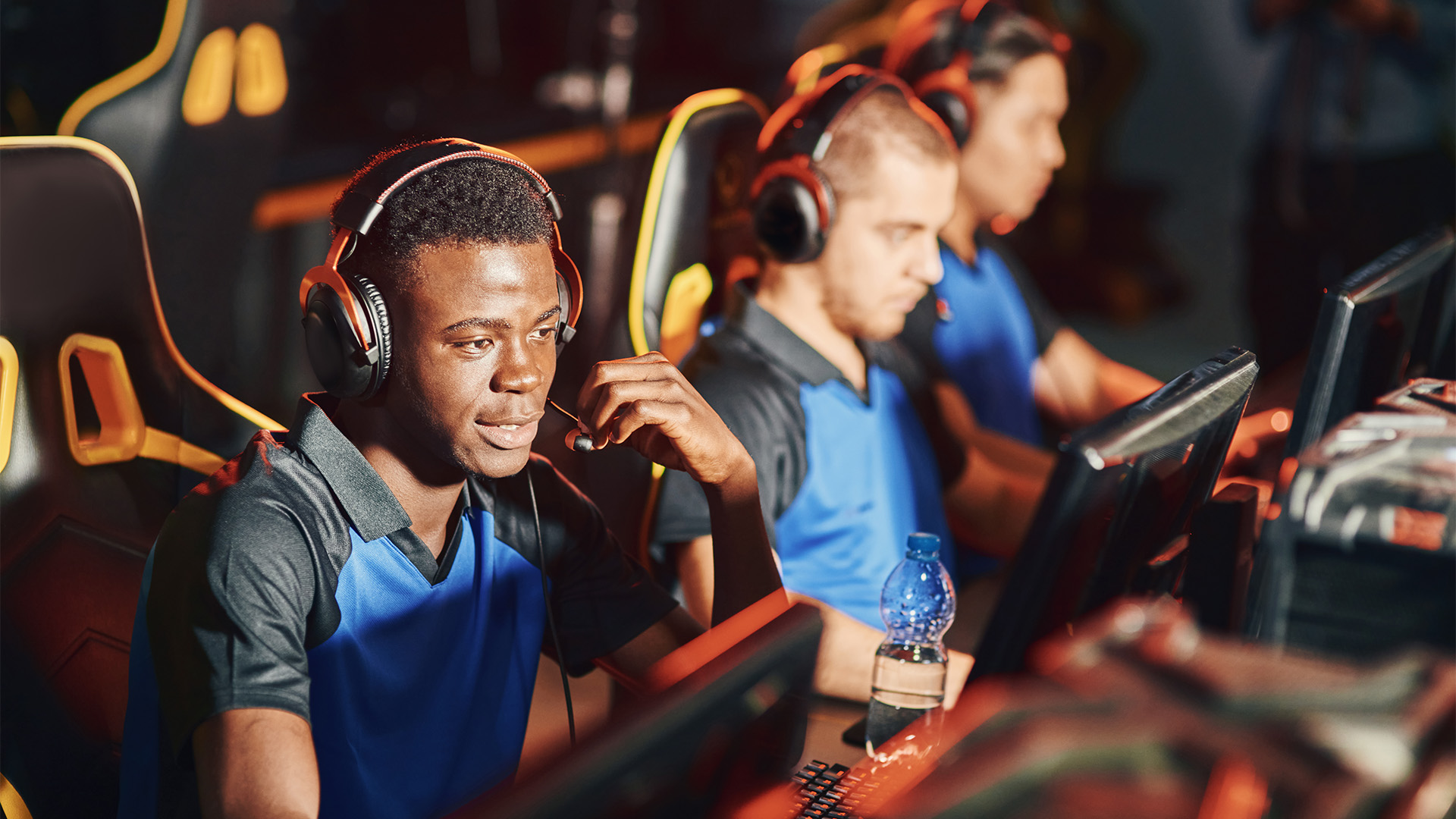 We are less than a month away from the Winter 2021 session of the longest-running pro gaming tour in the world, Intel Extreme Masters. This tournament marks the 86th installment of IEM and, suffice it to say, there is a lot at stake. The teams will have one last chance to buff up their ESL Pro Tour campaigns and collect a colossal amount of points for the highly anticipated Katowice 2022 championship.
Explore Intel Extreme Masters   Explore Best Buy IEM-Certified Exclusive Gaming Rigs
The 10-day competition begins on 12/2 and runs through 12/12. It features 16 of some of the world's most overpowered Esports squads, like FaZe Clan, Fnatic, and G2. Battling over LAN, players will face off in the first-person shooter classic Counter Strike: Global Offensive for a total prize pool of $250,000.
Winning this tourney will also move the victors one step closer to the ultimate PC gaming bragging rights, Intel Grand Slam IV, which comes with a $1,000,000 bounty.
How to Watch the IEM ESL Winter 2021 Tournament

You can catch all the IEM Winter 2021 action at any of the following official ESL CS:GO Twitch channels:
Since this tournament is played on a global scale, the ESL Pro League also offers its streams in over a dozen other languages. You can find these other Twitch channels directly on their website.
Intel Extreme Masters ESL Winter 2021 Tournament Details

Following the recently completed Closed Qualifiers, this event will have 16 teams duke it out in a 2 x 8 double elimination Group Stage. To get the adrenaline pumping right out the gates, the opening matches will be "Best of 1" competitions. The following games will then be played as a "Best of 3" to test their perseverance and endurance. After that, the Top 3 teams from each group will advance to the Playoffs.
The Playoffs start with a total of six teams engaging in single elimination rounds. Advancing teams will continue to knock out the competition by engaging in "Best of 3" Quarter-Finals and Semi-Finals. The last two teams standing will go on to compete in a grueling "Best of 5" Grand Final.
At the end of this 10-day marathon of mayhem, the victors get to claim 1,000 EPT Points for their team rank and a 1st Place prize of $100,000. They will also score one of the four tournament wins required for Intel Grand Slam IV.
The Teams
The Winter 2021 ESL Pro Tournament features talent from around the globe and Esports organizations with years in the game. You can find the full roster of competitors below and get more information about each team.
The Prizes
1st Place: $100,000 | 1,000 EPT Points
2nd Place: $42,000 | 750 EPT Points
3rd – 4th Place: $20,000 | 525 EPT Points
5th – 6th Place: $10,000 | 350 EPT Points
7th – 8th Place: $6,000 | 200 EPT Points
9th – 12th Place: $5,000 | 100 EPT Points
13th – 16th Place: $4,000 | 0 EPT Points
Get the Gear to Play like the Pros

To honor this prestigious gaming event, Intel has partnered with Best Buy to bring us some power plays for the holidays. These gaming laptops and desktops are packed with plenty of potential to project your PC gaming prowess.
Each device features Intel's latest 11th Gen i7 CPUs and masterful graphics processing from NVIDIA's RTX 30 series GPUs. Shipping is free, and all products are eligible for extended returns through 1/16/2022.
Some devices even include a free item, so make sure to look through the product pages thoroughly during your browse. To save some money on your new PC or laptop, Best Buy also offers a trade-in program for your old electronics. If it's time for an upgrade, these are some gaming-adept devices to consider.
Intel Extreme Masters–Inspired Gaming Laptops
Acer Predator Triton SE 14" Gaming Laptop
Price: $1,499.99
Specs:
11th Gen Intel i7-11375H
NVIDIA GeForce RTX 3060
16GB RAM
512GB SSD
Acer Predator Triton SE 14" Gaming Laptop
Price: $1,349.99
Specs:
11th Gen Intel i7-11375H
NVIDIA GeForce RTX 3050Ti
16GB RAM
512GB SSD
Intel Extreme Masters–Inspired Gaming Desktops
iBUYPOWER Trace MR Gaming Desktop
Price: $1,499.99
Specs:
11th Gen Intel i7-11700F
NVIDIA GeForce RTX 3060 12GB
16GB RAM
480GB SSD + 1TB HDD
iBUYPOWER Trace MR Gaming Desktop
Price: $1,599.99
Specs:
11th Gen Intel i7-11700F
NVIDIA GeForce RTX 3060Ti 8GB
16GB RAM
480GB SSD + 1TB HDD
Our editors strive to ensure that the information in this article is accurate as of the date published, but please keep in mind that offers can change. We encourage you to verify all terms and conditions of any product before you apply.