Sponsored
Macy's Black Friday in July Sale Sees You Stride in Style and Shine Bright
Treat your feet and shine like a diamond with these stellar sales.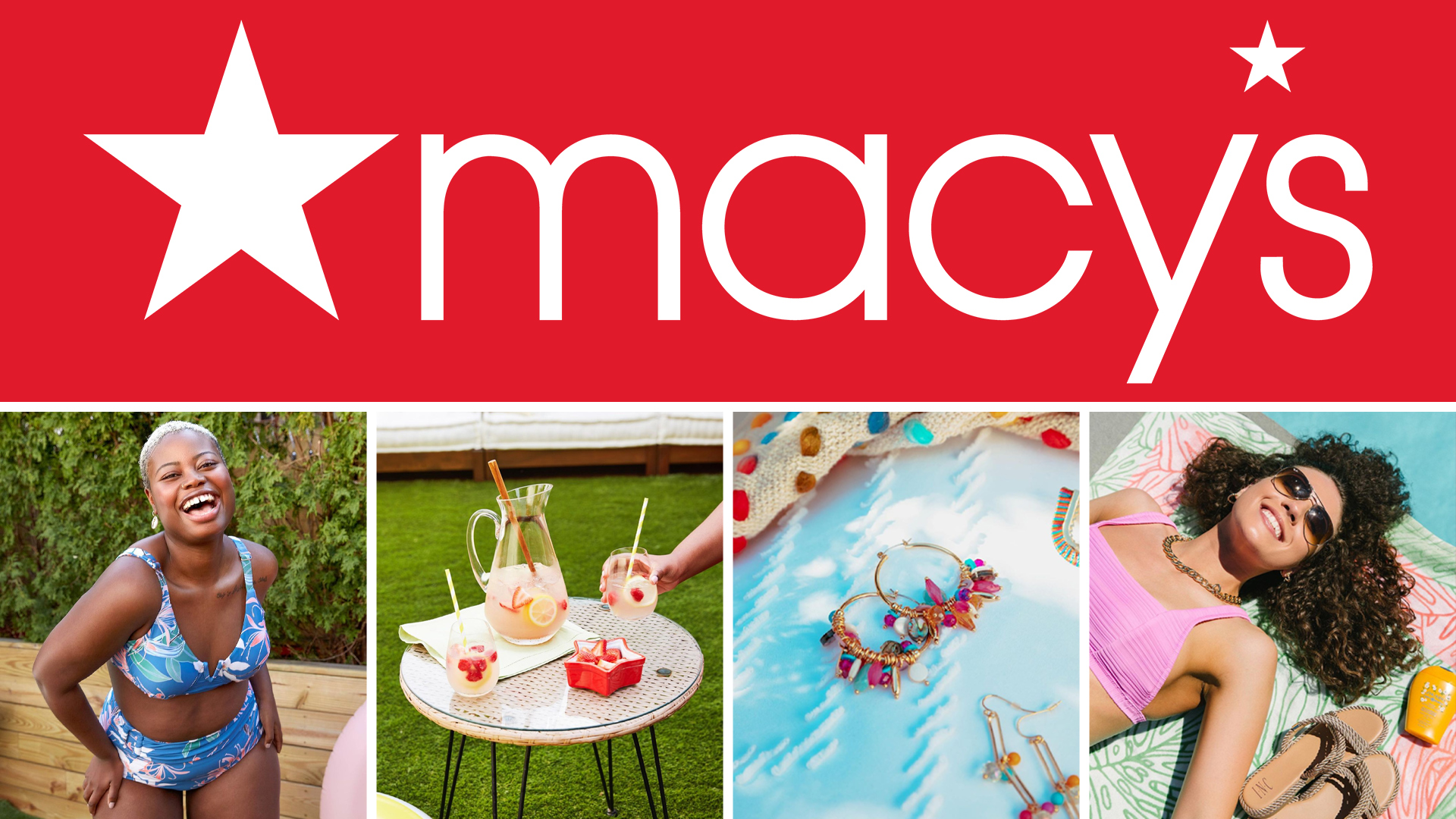 As summer goes on and the sun comes out for longer, so does the heat. You may be inclined to take refuge indoors–but that doesn't mean you're hiding away from everything. Whether you're planning for a simple indoor walkabout at a mall, a sedentary special occasion in the AC, or something more, Macy's could have just the thing to give some stylish comfort to your feet or additional sparkle to your personal shine.
Starting on 7/7, Macy's is running their Black Friday in July sale, featuring sales across a  variety of categories. For all the people still thriving in the outdoors, up to 50% off swimwear or any of the 40-60% off shoes for the whole family might catch your eye. Men's clothing brands like Tommy Hilfiger and Kenneth Cole also have plenty to fill the gaps in your wardrobe, both casual and formal. If you feel like cloaking yourself in a fresh new fragrance, Lancôme perfumes are up to 50% off.
And if you're looking for a little more inspiration to get you going, don't worry–we can help you there too.
Shop Macy's Black Friday in July Sale
Shoes for the Sole: Up to 50% Off

Maybe you want your feet to have some extra love, or maybe you want to find a set of shoes that match the outfit you've been dying to wear since before the season started. To aid in your search, Macy's Black Friday in July sale includes up to 50% off designer shoes for women. We've selected a few different styles ready to put a pep in your step.
Shop Macy's Designer Shoes for Women
Calvin Klein Women's Sadra Ankle Strap Flat Sandals

If you like the look and feel of a flat heel, Calvin Klein is here to provide. Buckling at the heel, the criss-crossed thong straps of these sandals secure your feet with both comfort and a bit of artistic flair. Made with leather and provided in four different color options, these shoes could surely pair up well with some summer fun.
Calvin Klein Women's Sabraya Thong Flat Sandals

Don't want to fuss with straps and closures? The quilted T-strap on these Calvin Klein sandals comfortably slips on with no extra hardware. The soft leather and matching stitching come in three different colors and are accented by a petite, silver logo at the side. From the flat heel to the graceful, almond point at the toe, these shoes are an attractive fit for all kinds of occasions.
DKNY Women's Sherri Slingback Thong Sandals

DKNY brings some snappy, slingback sandals to the table for that extra bit of pop to feel on fleek. Select from seven different colors or patterns, and adjust the buckle at the heel for that personal fit. With a bit of gold-toned accents on the T-strap, these flat sandals can help you dress up or down for a multitude of occasions.
Shine for Your Spark: Up to 60% Off

If you want to catch some of that summer sky's glimmer and shine for yourself, or merely reflect the light from within, Macy's sale includes quite the selection of sparkly ornamentation with up to 60% off diamond earrings, up to 50% off diamond jewelry, and up to 40% off engagement rings. Whether you are preparing for the adventure of a lifetime or simply looking to shimmer for a fun or formal setting, perhaps some of these elegant accents can match the twinkle in your eye.
Macy's Diamond Round Drop Earrings

Take a little bit of the night sky with you in these ½ carat drop earrings. The round-cut diamonds come set in 14k white, yellow, or rose gold to match your mood or your attire. No need to fumble for a fallen stud backing in a panic either, because the clasp itself is secured by a small lever. You can have a fear-free night of dancing and know that the starlight in your ears will stay with you for good.
Macy's Certified Diamond Bracelet

If the idea of light glimmering from your wrist is even more appealing, this 3 carat diamond bracelet comes in 14k white gold. The 47 diamonds are certified, round cut, and cover the entire length of the bracelet. No matter which way you turn, you'll have a bit of shine to admire or to show off.
Macy's Diamond Halo Emerald Bridal Set

A beautiful future deserves a beautiful start and reminder of a very special moment. The emerald-cut,  ½ carat center stone is surrounded by smaller diamonds, like a halo of light around the moon. Even more diamonds glitter like stars across the tops of both 14k white gold bands, ready to catch any fraction of sunlight and prove themselves a stunning testament of the love and joy they represent.
Our editors strive to ensure that the information in this article is accurate as of the date published, but please keep in mind that offers can change. We encourage you to verify all terms and conditions of any product before you apply.