Monitor Your Credit With These Free Services to Save Money on Car Insurance
Monitoring your credit can give you the information you need to improve your credit and save money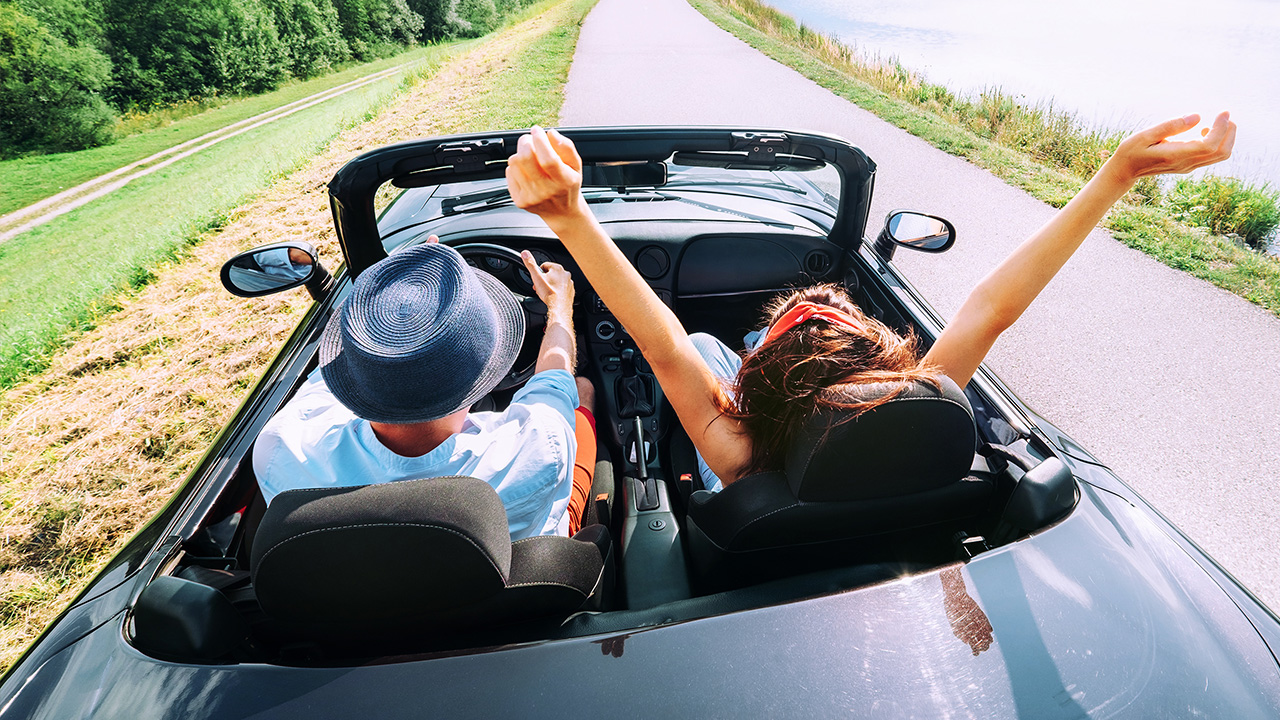 Your credit score is one of the most important indicators of your financial health because it provides a snapshot of how you manage your debts. One of the biggest reasons for building a solid credit history is because it makes it easier to qualify for lower interest rates and better terms on loans and credit cards.
>>BOOST: How to Improve Your Credit Score Quickly for Free
But another important reason is that a good credit score can save you money on your auto insurance policies. Depending on your situation, we're talking hundreds of dollars a year.
How Your Credit Score and Insurance Rates Are Connected
Insurance policies don't involve you borrowing any money, so why does your credit history come into play at all? Because studies have shown that people with lower credit scores tend to file more claims than people with high credit scores, resulting in more losses to insurance companies.
In the early 1990s, insurers started using what's called a credit-based insurance score to help determine rates. Instead of using your traditional FICO credit score, they use a special scoring model created by FICO or LexisNexis. For the most part, the insurance score considers all the same factors as traditional credit scores, but they give different weights to each element.
According to the National Association of Insurance Commissioners, 95% of auto insurers (and 85% of homeowners insurers) use your credit history where it's legal to help determine how much you pay for your policy.
There are a few caveats, however:
Not all states allow the use of credit-based insurance scores. If you live in California, Hawaii or Massachusetts, your credit history won't be considered at all.
States typically don't allow insurance companies to use your credit-based insurance score as the sole reason to deny, cancel or refuse to renew your policy.
Your credit-based insurance score is just one piece of the puzzle in calculating your rate.
How Much Can I Save With a Good Credit Score?
Auto insurance companies don't disclose how they calculate rates publicly, and a lot of different factors go into determining your premiums. In addition to your credit history, they also look at your:
Age, gender and marital status
Driving, insurance and claims history
Location
Vehicle and its ownership status
Annual mileage
Coverage types and amounts
Discounts
Because each of these factors can vary by person and insurance company, it's hard to say how any single one can impact your rate, including your credit history.
>>FREE SERVICE: How Watching Netflix Can Now Improve Your Credit Score
Also, remember that in many cases, insurers can't use your credit-based insurance score as the only reason for hiking your rates. So if you have an overall good risk profile, having a less-than-stellar credit score may not be a significant issue.
How Monitoring Your Credit Can Help
Monitoring your credit is one of the best ways to work toward building your credit score because it can provide you with the information you need to address potential problems and also help you keep track of your progress.
Credit monitoring services like Credit Karma and Experian give you access to your credit reports and credit scores — Experian offers a FICO score, which is what most lenders use while Credit Karma provides a VantageScore, which is slightly different.
Checking your credit score will give you a general idea of where your credit health stands, and reviewing your credit report will show you the actual issues that are hurting your score. As you monitor your credit, here are some tips to help you build it as well:
Get caught up on past-due payments and make it a goal to pay all your bills on time going forward.
Pay down your credit card balances, especially if you're using a large percentage of your credit limit.
Dispute inaccurate information on your credit reports — you can do this on your own for free, but for more complicated situations, it may make sense to use a service from our list of the best credit repair companies.
Avoid opening new credit accounts unless absolutely necessary.
Keep old credit card accounts open, as they can help boost your positive payment history.
Ask a family member with good credit to add you as an authorized user on their credit card account.
As you consider these tips and other ways to build credit based on your situation, you'll be on your way to a better credit history and potentially lower insurance rates.
Once you've established a better credit file, ask your current insurer to check your credit again the next time it renews your policy. Alternatively, you can shop around for rates with other insurance companies if you don't want to wait or if your current insurance company refuses.
Get a Free Credit Report
You need to find out your current score and credit history to determine where you stand and where you want to go. By unlocking a detailed report, you can see what's holding you back and specific areas where you need to make improvements. Another helpful service is Credit Karma, where you can see your score for free, get free monitoring and see personalized recommendations for using your credit in a more effective way.
What Is a Good Credit Score?
Before looking into how to improve a credit score, you need to know what credit score you'd like to have. According to Experian, credit scores range from 300 to 850. Here is how they classify different scores:
| | |
| --- | --- |
| 300-579 | Very Poor |
| 580-669 | Fair |
| 670-739 | Good |
| 740-799 | Very Good |
| 800-850 | Exceptional |
Credit scores are not static; you can boost a credit score instantly. All it takes is a quick and free credit score boost. Here are some tips on how to do just that.
Boost Your Credit for Free With Experian Boost
One service that's free and will increase your credit score fast is Experian Boost. Average users who signed up for Experian Boost improved their FICO® Score 8 based on Experian Data by 13 points, according to Experian.
All you have to do is sign up for Experian Boost and connect your bank account to your Experian account. Then, Experian will scan your bank account transactions to see if you paid any utility or cell phone bills recently. Any payment will be used to calculate your score.
Missed payments do not factor into your score like they would with a credit card. After Experian scans your account, you can review your data and then increase your score. If you have a poor credit score and/or limited credit history, Experian Boost could help you boost your credit score quickly.
Other Ways to Reduce Your Car Insurance Rates
While building your credit can have a significant impact on your car insurance rates, it can take time to go through that process. Here are some other ways you can save on car insurance both in the short-term and the long run:
Shop around: The single best way to find a lower rate is by comparing multiple insurance companies. Each insurer has its own criteria for determining rates, so it's possible for one company to charge hundreds of dollars less each year than others in your area.
Ask for discounts: Auto insurers offer discounts to people who meet certain criteria that indicate lower risk. You can score discounts based on your age, driving history, your vehicle's safety equipment, student status and more.
Request lower coverage: Unless you're financially independent, you likely won't want to go with the bare minimum coverage required by law. Also, if you've financed your vehicle, your lender may require collision and comprehensive insurance. But there are optional coverages you can go without, and even with collision and comprehensive coverage, you can opt for a higher deductible. Speak with an insurance agent to find the right balance for your situation.
Bundle your policy: Many insurance companies offer discounts to people who insure multiple vehicles or who bundle their auto policy with another insurance policy, such as motorcycle, renters, homeowners or life insurance.
The bottom line is that there are many ways to save money on car insurance, and your credit history is a big one. Monitoring your credit regularly with a service like Credit Karma or Experian can help you learn what you need to do to improve your credit and your chances of scoring low insurance rates.
Our editors strive to ensure that the information in this article is accurate as of the date published, but please keep in mind that offers can change. We encourage you to verify all terms and conditions of any product before you apply.