Monster Hunter: World Review — Should You Buy It?
Was the mighty leap from handheld device to gaming console worth it?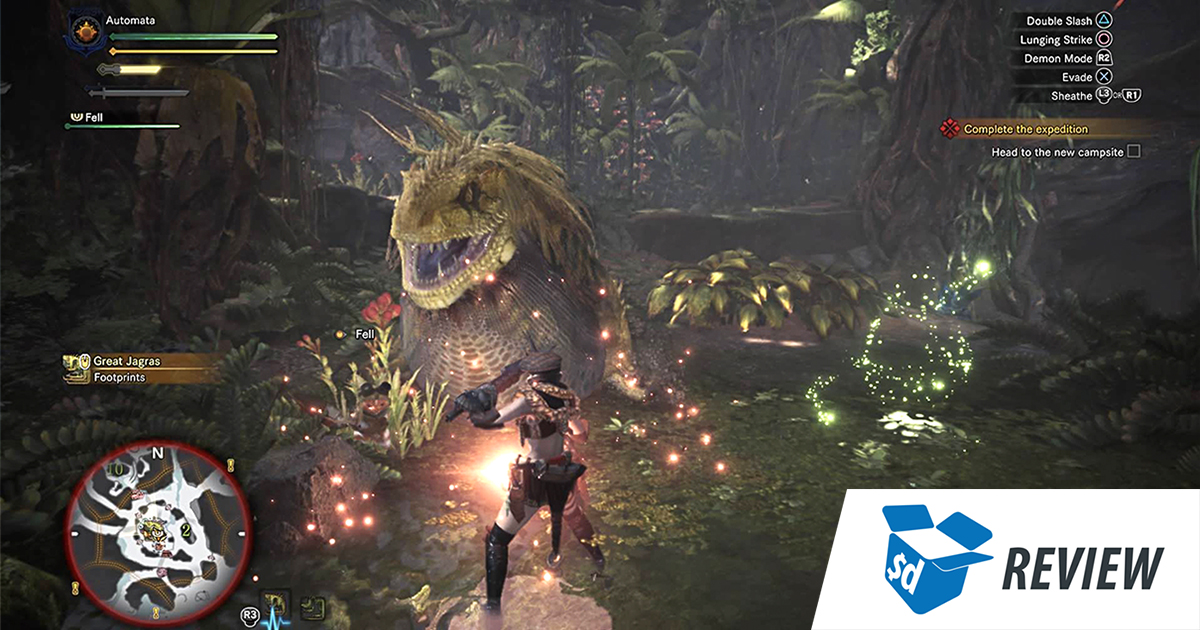 For more than a decade, the Monster Hunter franchise has been a staple of Japanese gaming. For the rest of the world though, it was often overlooked — especially since it has most recently been relegated to Nintendo 3DS home. Still, the series carried a cult following and has been known for its back-breaking novice ramp-up and multiplayer-intensive play. Its following, however, has always been an insignificant portion of the Western gaming community.
"Monster Hunter: World," released on Jan. 26, aims to break that overseas barrier. Capcom's first move towards making that happen? Ditch the pocket screen. For this entry, Capcom brought the Monster Hunter franchise to the PlayStation 4 and Xbox One (with a hopeful PC fall release).
"Monster Hunter: World" is a massive achievement for Capcom. But whether or not you'll be pleased after spending your money on its serious price tag is still something to consider.
"Monster Hunter: World" Gameplay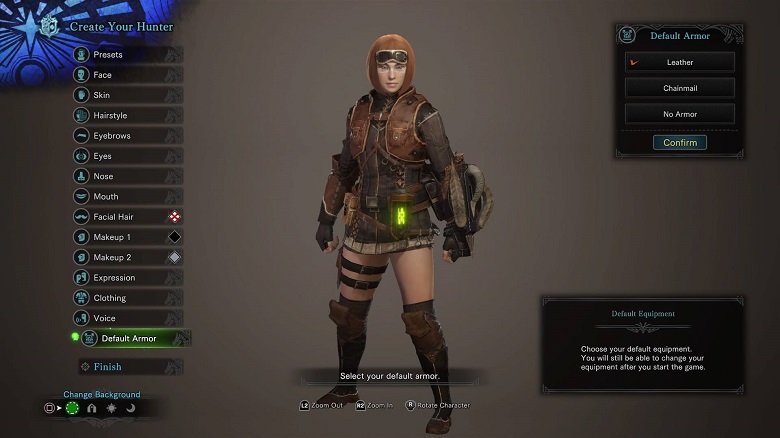 I'll be completely honest on this one, even with my gaming ego at stake. I was not prepared for what was coming when I first installed "Monster Hunter: World." I'm a newbie to the series and came in blind — and, appropriately, was blindsided. Even with having played the beta and watching early stages of gameplay, I wasn't ready for what was in store.
"Monster Hunter: World" starts you with a character customization screen that will make any RPG-fan drool. You don't only get to design yourself, however — you also get to design your "Palico," a feline companion that helps you during your quests and hunts. Enjoy the pleasant time you'll have designing your character, because it's the last relaxing moment you'll have while playing "Monster Hunter: World." After you finish, you're thrust into the "New World," a place where Elder Dragons are migrating, and where research is being done to find out why.
Gameplay is relatively simple to explain. Start in the hub. Sign up for a quest. Go on the quest. Kill a monster. Loot monster's body for materials. Return to hub. Craft better armor and weapons. Sign up for harder quest. Go on the quest. Kill more difficult monster. Loot monster's body for better materials. Return to hub… rinse, repeat.
As you hunt monsters, you utilize "Scout Flies" to help you track them down. The more clues you find from the monster, like footprints, the more you know about it. As you go, you essentially fill out your own in-game monster wiki, until your encyclopedia of the game's inhabitants is as immense as the game itself.
While this is the primary loop, there are plenty of other treats. For instance, each quest exists in a certain zone of the game, which has its own ecosystem and biome. You can go on an "Expedition" to explore these areas, gather materials, and observe monster behavior at your leisure. Among other things, you can also collect small pets in the field to populate your home in the hub and meet new Palico groups.
The Good, the Bad, and the Ugly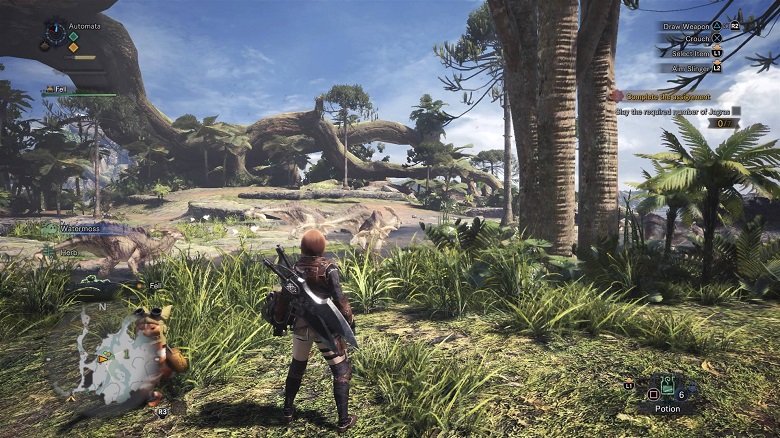 Let's start with the good. "Monster Hunter: World," as expected, is populated with monsters. These monsters are, unquestionably, the highlight of the game. Each monster, from the chameleon-bird mash-up Pukei-Pukei to actual Elder Dragons like the rare unicorn-esque Kirin, is magnificently designed. They fit the biome they inhabit and their movements and attacks are all unique, varied and unforgettable.
When you fight the monsters, you're essentially engaging in a boss battle. Every time. And as the game progresses, the difficulty of these battles skyrockets. Fortunately, you're never limited in how you can approach one of these hunts. You have 14 different weapon types to choose from, ranging from the bizarre hunting horn to the classic sword-and-shield combo, and each weapon has its own strengths and weaknesses.
Combine that with different armor types, outfitting your Palico with its own optimized armor and weapons, item crafting, and meal-snarfing for benefits, and your choices for defeating each monster are nearly endless.
Endless options, however, doesn't mean easy. This game isn't easy. The Monster Hunter franchise didn't mind creating games that didn't appeal to the casual gamer, and this entry is no different from the rest. You'll defeat the first few quest monsters relatively quickly, but the game removes your training wheels long before you'll feel ready for it. Don't expect to ruin a monster's day in just a few minutes, much less seconds. You'll literally have to plan your gaming time around what you want to accomplish, since a boss fight could last more than 20 minutes.
Oh, and did you know that you have a time limit for these quests? You have a limit on the number of times you can faint, as well, so don't expect "Monster Hunter: World" to hold your hand in that regard, either.
The bad and the ugly, for this game, are combined. What's bad is that, sometimes, "Monster Hunter: World" will surprise you with how ugly it is. Framerate drops cripple the smooth 2018 gaming experience we've come to expect, and some of the environments, while intelligent and beautiful, don't render quite the way they should. Granted, we were playing on the less-powerful original PlayStation 4, and it's possible "Monster Hunter: World" would look phenomenal on a more impressive console or, when the PC version launches, on a computer.
Should You Buy "Monster Hunter: World"?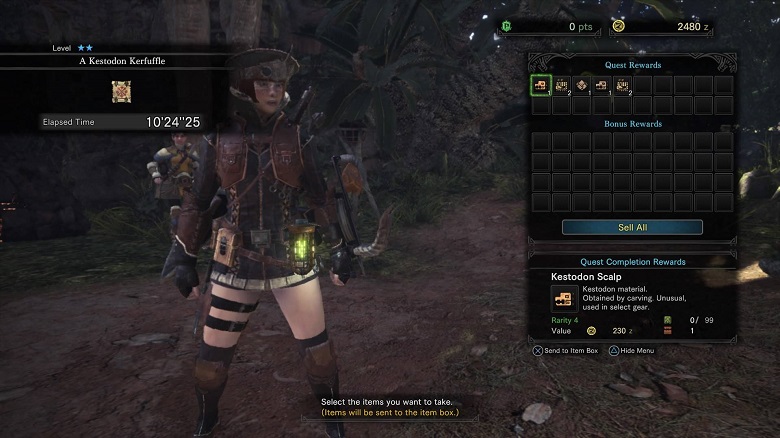 The gameplay is simple, but grueling. The monsters are brutal, yet exhilarating. The world is unique, but cohesive. "Monster Hunter: World" has an enormous amount of game in store for you, and will last you far more than 60 hours, giving you your full money's worth.
If you're a Monster Hunter fan though and through, you better have this one on your shelf, as it truly only improves on what Monster Hunter was in the past.
If you're not already a Monster Hunter fan, caution is advised. This is a game better suited for the "Nioh" or Dark Souls player, rather than a traditional RPG player. Because the hunts are structured like boss battles, the game is essentially a string of increasingly difficult boss fights. You will also really need to invest a great deal of time in learning the armor and weapons crafting, and upgrading systems, which is nothing to sneeze at.
If you like a serious and gorgeous challenge, give "Monster Hunter: World" a go. It may not have universal appeal because of the difficulty, but for those willing to give it their time, it rewards that time tenfold. Western audiences, this is surely your chance to fall in love with the Monster Hunter series.
*****
Are you playing "Monster Hunter: World" right now? Are you experiencing those framerate drops on your consoles? Are you completely blown away by the monster designs? Let us know in the comments section below. If you're keen on waiting until a sale comes up for this one, set up a "Monster Hunter: World" Deal Alert to be automatically notified when there's a price drop.
Featured image and screenshots courtesy of Capcom and Taryn Ziegler
---
Any product or service prices/offers that appear in this article are accurate at time of publish, and are subject to change without notice. Please verify the actual selling price and offer details on the merchant's site before making a purchase.