Nintendo Switch Joy-Cons and Pro Controllers Are on Sale at Amazon
We've also rounded up some budget-friendly alternatives if you want to save even more.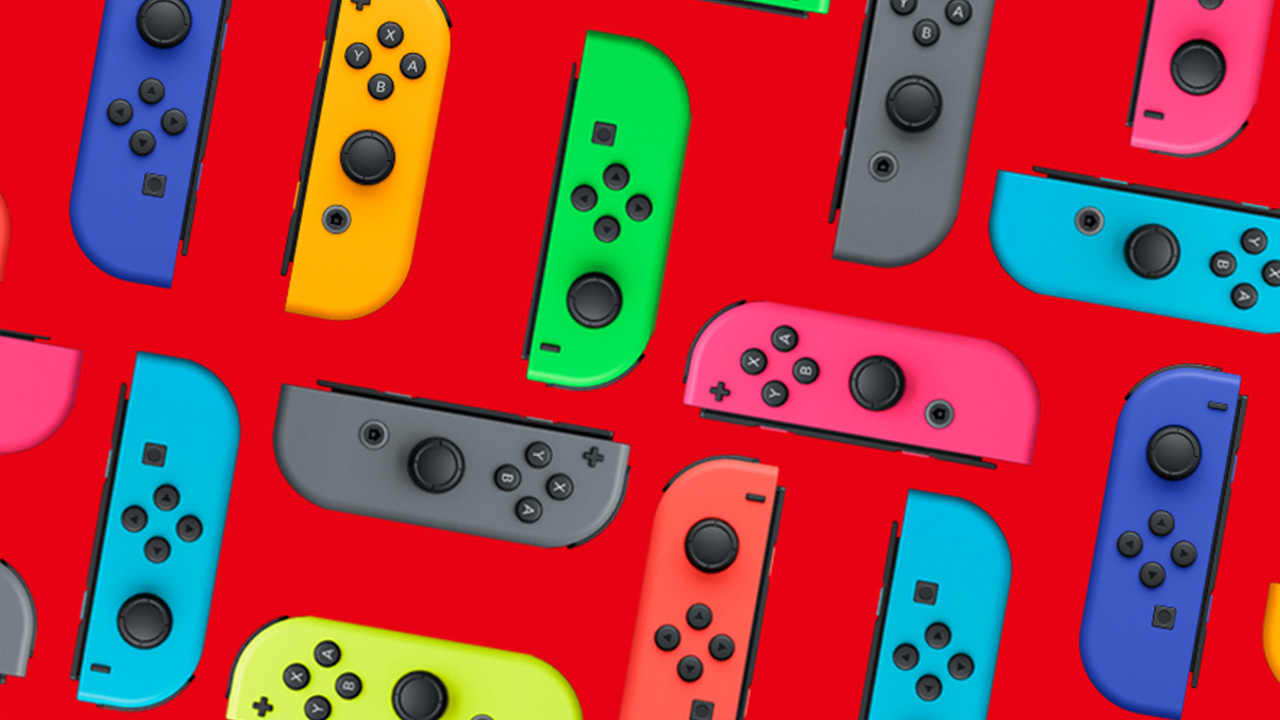 For a limited time, Amazon has sets of neon pink/green Joy-Cons for $69, or $10.99 off MSRP. While orders placed today won't ship until August 8th, these controllers have been hard to find recently, and any sort of discount is especially rare. If you want the red/blue Joy-Cons or the Gray Joy-Cons, they're in-stock as well, but you'll need to pay full price.
If you're interested in the Pro Controller, Amazon has it for $59, or around $10 off MSRP. While this isn't the biggest discount, it's par for the course for Nintendo products, and one of the best prices we've seen to date.
Check Pro Controller Deals On Amazon
The Switch is among the best consoles ever created, so it's a shame the included Joy-Con Controllers aren't ideal for demanding games. Over time, they'll inevitably succumb to the dreaded 'Joy-Con Drift' issue, and even at the start they have trouble picking up precise movements in platformers or first-person shooters. For an optimal gaming experience, it's a really good idea to pick up a standalone controller.
To solve this problem, Nintendo released the Switch Pro Controller. It's much more responsive than the standard Joy-Cons and holds its own when compared to the gamepads offered by the PlayStation 4 and Xbox One. Beyond the Switch Pro Controller, there are also several great third-party controllers that can both improve your game and save you a couple bucks.
If none of current sales below catch your eye, be sure to set up a Deal Alert to receive notifications when other promotions are available.
The Best Current Switch Pro Controller Deals

The Pro Controller doesn't go on sale often — and is currently sold out in many locations — but even when it is discounted, we don't usually see a large price reduction. However, we have noticed promotions at a few of the following retailers, so it might not be a bad idea to frequently check their listings.
Even at full price, the Pro Controller offers tremendous value. It charges via USB-C and has an advertised battery life of 40 hours. For reference, the PS4 advertises 4-8 hours of life per charge for its controllers.
Walmart
Amazon currently has the Pro Controller at just $59, the same price as Walmart had a few weeks ago. It's been reported by many Slickdealers that this sale has appeared several times over the past few months, so it's worth keeping an eye on these websites.
GameStop
Newegg
Best Buy
Target
Amazon
Best Deals on Third-Party Pro Controllers

If you're looking for a way to save even more cash, third-party controllers are a great option. PowerA is among the most popular third-party retailers and offers a variety of products at discounted prices.
PDP is another great manufacturer that creates a bunch of responsive, affordable wired controllers.
Best Deals on Other Switch Controllers

Switch owners have several great controller options beyond the Pro design. Both Nintendo and third-party manufacturers have created an impressive lineup of retro controllers that might appeal to the classic gamer.
Best Deals on Joy-Cons

If you don't mind the standard Joy-Cons, here are the best retailers to find them in-stock and on sale. We haven't seen very many discounts for these over the past few months, but it never hurts to keep an eye out!
Best Buy
Amazon
Walmart
Check out this Switch deal from our Frontpage:
Search URL: https://slickdeals.net/newsearch.php?firstonly=1&pp=20&sort=newest&rating=frontpage&filter%5B%5D=164195&forumid%5B%5D=9&hideexpired=1&r=1
---
Any product or service prices/offers that appear in this article are accurate at time of publish, and are subject to change without notice. Please verify the actual selling price and offer details on the merchant's site before making a purchase.