OnePlus Offering Big Discounts, Including $100 Off the 8 Pro
This flagship smartphone is already a great deal and a new promotion makes it even more enticing.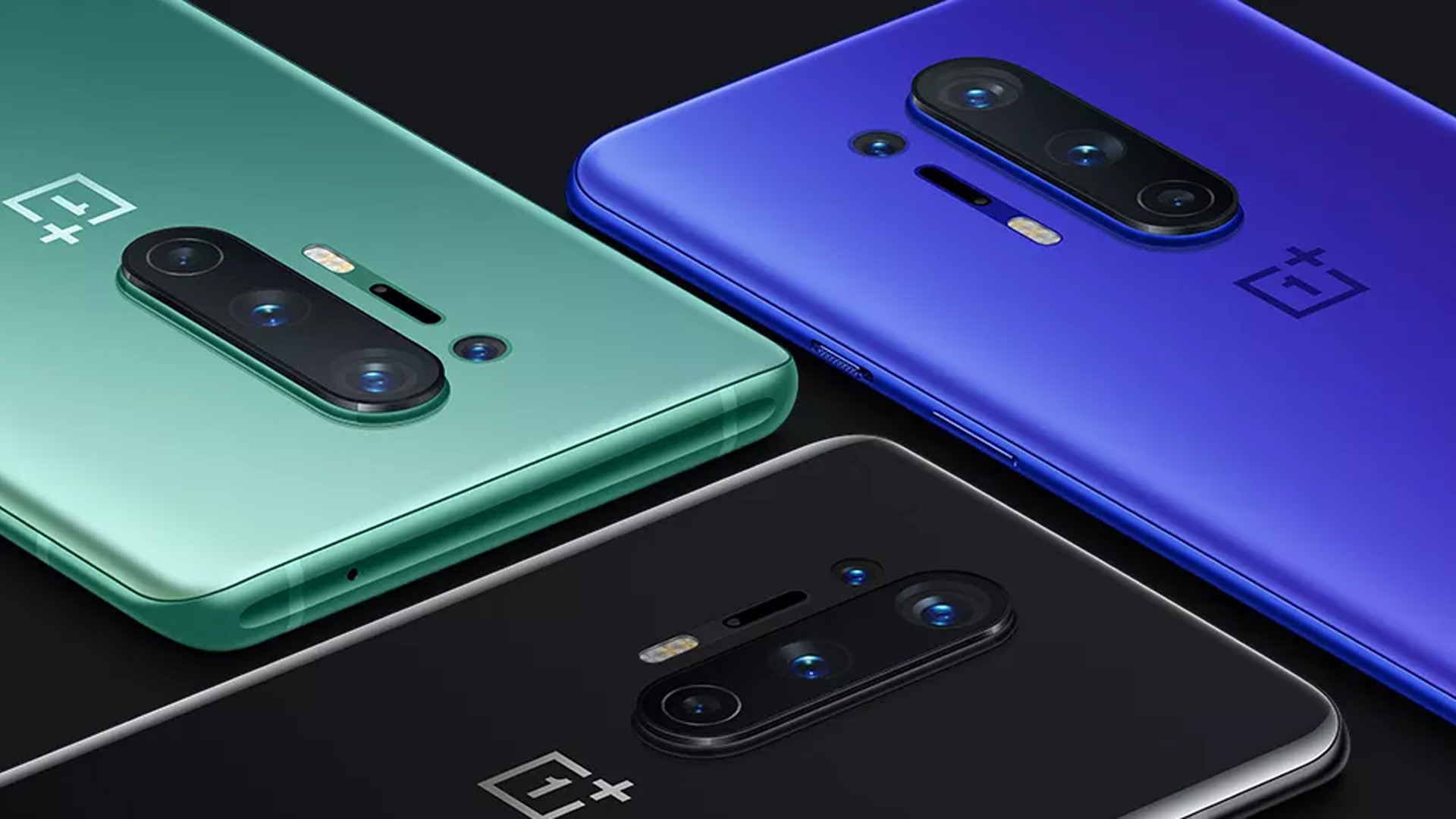 If you're hoping to pick up a new smartphone released in the last 12 months, you can easily end up spending $1,000 or more. But when it comes to OnePlus, the company has managed to keep its prices lower and more affordable than other top manufacturers.
OnePlus' flagship product, the OnePlus 8 Pro, retails for $899 and offers many of the same features as phones in a much higher price bracket. Better yet, OnePlus is offering a promotional voucher from September 3rd through September 8th for $100 off the OnePlus 8 and 8 Pro, making it one of the most enticing offers currently on the market.
OnePlus 8 Pro – A Powerful Flagship Phone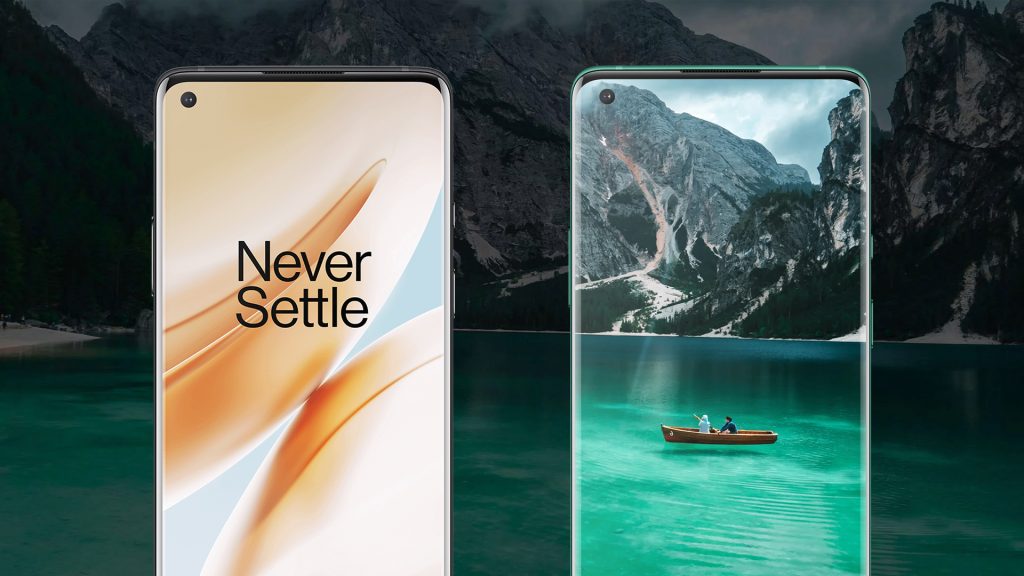 OnePlus 8 Pro – Sale Price: $799.00 with code OPLD100OFF| Regular Price: $899.00
Only a handful of phones have screens with a 120Hz refresh rate, and most also include price tags much larger than the OnePlus 8 Pro's $899.00. The 8 Pro is also 5G capable, letting you take advantage of the powerful new technology to quickly connect with your friends and family.
At $799 with voucher code OPLD100OFF, you'd be hard-pressed to find a handset as capable as the 8 Pro. We're particularly fond of the Snapdragon 865, a lightning-fast CPU seen in most of today's flagship devices. It's a great inclusion for running the latest games and for power-users who love to multitask and stream videos, but it works just as well for folks browsing Facebook and Twitter.
As for the display, the 120Hz refresh rate puts the OnePlus 8 Pro among the best on the market and beats out more expensive devices that lock their max refresh rate behind lower resolutions. Everything about navigating the 8 Pro's screen is smooth—from scrolling through its menus to browsing the internet. And, despite its massive screen, the 8 Pro boasts an advertised battery life long enough to get you through an entire day of work.
The 8 Pro is also the first phone from OnePlus that supports wireless charging and can get back to a full battery after being plugged in for a little over an hour.
Here's a quick rundown of the 8 Pro's specs:
Display: 6.78 inches
Resolution: 3168 x 1440 QHD+
Refresh Rate: 120Hz
CPU: Qualcomm Snapdragon 865
GPU: Adreno 650
Rear Camera (Main): 48MP, f/1.78
Rear Camera (Telephoto): 8MP, f/2.44
Rear Camera (Ultra Wide): 48MP, f/2.2
Front Camera: 16MP, f/2.45
OnePlus 8 – A Robust Daily Driver

OnePlus 8 – Sale Price: $699.00 with code OPLD100OFF| Regular Price: $799.00
If you don't need a 120Hz refresh rate and can go without a few bells and whistles, you may want to consider the OnePlus 8. You'll find the 8 has the same great build quality as the 8 Pro, but because it swaps out a few expensive components you can save an extra $100. And, despite the lower price tag, the 8 still includes 5G connectivity.
Regardless of which model you choose, you're getting all the same great internals such as the Snapdragon 865 and a fairly robust set of cameras. The biggest difference between the 8 and 8 Pro is the display—if you like the idea of having one of the best screens on the market, you'll want to spring for the 8 Pro.
At under $700 when using the voucher code OPLD100OFF, the OnePlus 8 is among the least expensive 5G phones on the market, and not few comparably-priced devices pack the same punch. Excellent cameras, a blazing fast CPU, and a massive screen make this a tempting choice for anyone seeking out a reliable, powerful phone at an affordable price.
Here are a few of the standout specs:
Display: 6.55 inches
Resolution: 2400 x 1080 AMOLED
Refresh Rate: 90Hz
CPU: Qualcomm Snapdragon 865
GPU: Adreno 650
Rear Camera (Main): 48MP, f/1.75
Rear Camera (Macro): 16MP, f/2.2
Rear Camera (Ultra Wide): 16MP, f/2.2
Front Camera: 16MP, f/2.45
Which Phone is Right for Me?

If you're someone who loves to play games or stream Netflix on your smartphone, it's likely best to check out the OnePlus 8 Pro. Its vivid display, fast refresh rate and slightly larger screen make it a great fit for those who demand the most out of their portable entertainment.
On the other hand, anyone who just wants a reliable phone that still packs a punch should go with the OnePlus 8. When it comes to everyday functions like texting, calling or browsing social media, the OnePlus 8 should fit the bill perfectly; you probably won't miss the 120Hz refresh rate for these tasks, and the 90Hz offered by the 8 is still plenty fast. Either way, you save $100 with our voucher code OPLD100OFF.
OnePlus Buds – Affordable Wireless Earphones

OnePlus Buds – Sale Price: $69.00 with code SLICKDEAL10BUDS | Regular Price: $79.00
To go along with the smartphone promotion, OnePlus is also discounting its wireless earbuds. Using voucher code SLICKDEAL10BUDS, you can save an extra $10 on a new pair of the OnePlus Buds.
These earphones boast a seven-hour battery life on a single charge and – with a case that doubles as a powerbank – can last up to 30 hours before running out of juice. That said, when the time comes to plug these earbuds in, you'll get ten hours of use from just ten minutes of charging.
Much like its phone offerings, OnePlus' earbuds are able to compete with products in a much higher price bracket. They feature a 13.4mm dynamic driver, Dolby Atmos and Dirac Audio Tuner support, allowing you to listen to music or chat with your friends without a loss in sound quality. They've also been tailor-made to take advantage of some of the tech inside the OnePlus 8 and 8 Pro, making them a great companion for your new smartphone.
The buds feature customizable controls, letting you personalize the function of double taps and long presses—making it easy to quickly jump on calls or change tracks on your playlist. Its overall design is incredibly sleek and non-intrusive, and its carrying case is small enough to fit in your pocket or purse without any issues.
Our editors strive to ensure that the information in this article is accurate as of the date published, but please keep in mind that offers can change. We encourage you to verify all terms and conditions of any product before you apply.