Own the Force With Awesome Star Wars Merchandise
There will be plenty of Star Wars memorabilia (and deals) to be had this month.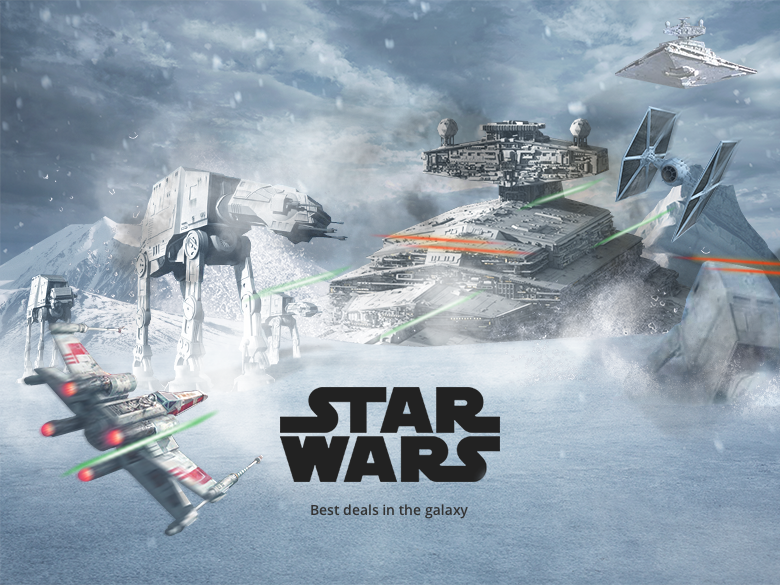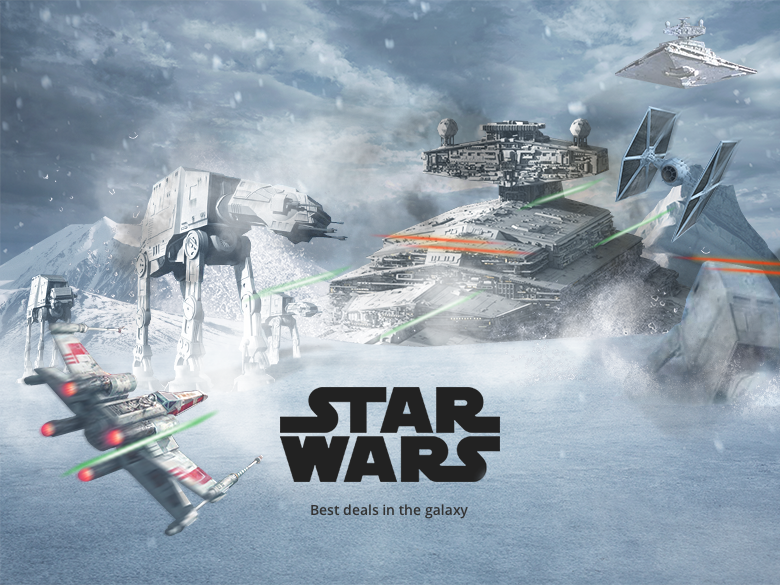 The hype train for Star Wars: The Force Awakens has been going strong for a few months now, spearheaded by an avalanche of hard-to-resist merchandise and collectibles. And with the film slated for release on December 18th, there's no better time to immerse yourself in the Star Wars universe, while also saving a few bucks.
Kid's Toys
Kids today just don't know how good they have it — the original Star Wars toys from the '70s and '80s were small, simple figures with a few points of articulation. Now, there are tons of intricately detailed products, like this LEGO Imperial Star Destroyer, which also happens to be discounted $25 at Toys "R" Us.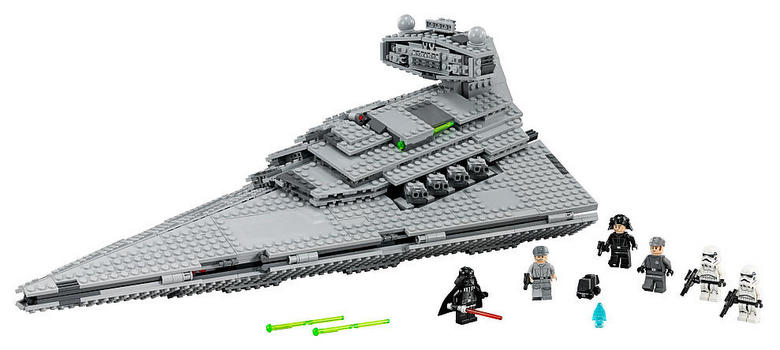 Also on sale are Toys "R" Us exclusives, C-3PO and R2-D2. Both are interactive and voice-activated, guaranteed to make their owner the coolest kid on the block. Each toy is currently $20 off, so if you've got the budget, you may want to buy duplicates to put away — they could become valuable vintage toys in 40 years.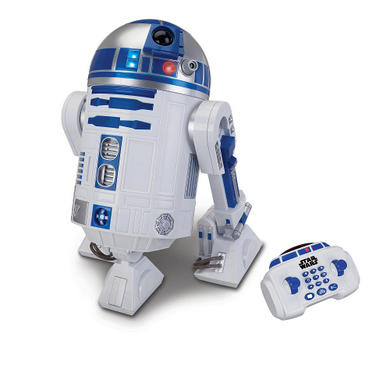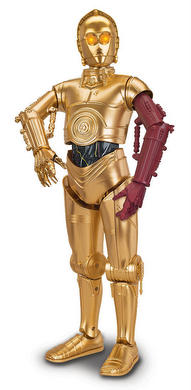 Finally, for the youngest Star Wars fan in the family, Target is currently offering the Spin Master Star Wars Legendary Yoda with Lightsaber for $50 off, as well as a Battle Action Millennium Falcon for 20 percent off.
Collectibles
As far as high-end collectibles are concerned, few brands can compete with the attention to detail found in Hot Toys action figures. These fully-articulated, one-sixth scale figures feature real cloth costumes, light-up functions and tons of accessories. While these are sure to be the highlight of any collection, they come with a hefty price tag. For example, Kylo Ren is listed at $224.99, but you can get $15 off your first order by signing up for a newsletter from Sideshow Collectibles, the official distributor for Hot Toys.
Sideshow Collectibles also offers an original line of highly detailed figures and statues, like this 12-inch Boba Fett from The Empire Strikes Back.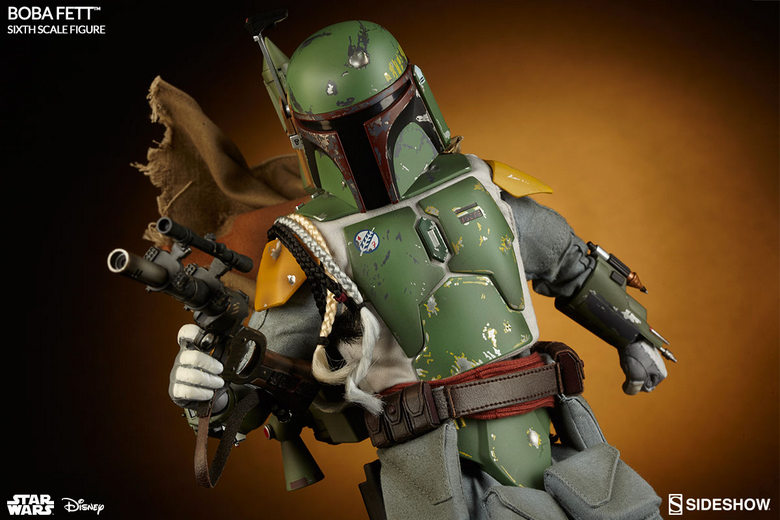 Wearables
For those looking to publicly show support for the rebels (or the Empire), mall staples Forever 21 and Hot Topic are jumping on the bandwagon with Star Wars-themed clothing and accessories. For a limited time, Hot Topic is offering a 25 percent discount towards online purchases, plus $1 shipping on orders more than $50.
I might suggest sticking with Hot Topic for your clothing needs because — I can't believe I'm saying this — of their higher design value, especially when compared to some of the underwhelming garments offered by Forever 21.
Movie Tickets
I'm sure all of you were part of the reason that servers crashed during the initial online pre-sale for The Force Awakens, but if for some reason you haven't purchased your tickets yet, Fandango is offering a free ticket with gift card orders of $75 or more. You also get to choose from five different Star Wars designs.
Then, if you happen to live near Omaha, Nebraska, aim for the ultimate movie-going experience by using your Fandango gift card at a Star Wars-themed Alamo Drafthouse Cinema. (Yes, that's the Death Star hanging from the ceiling!)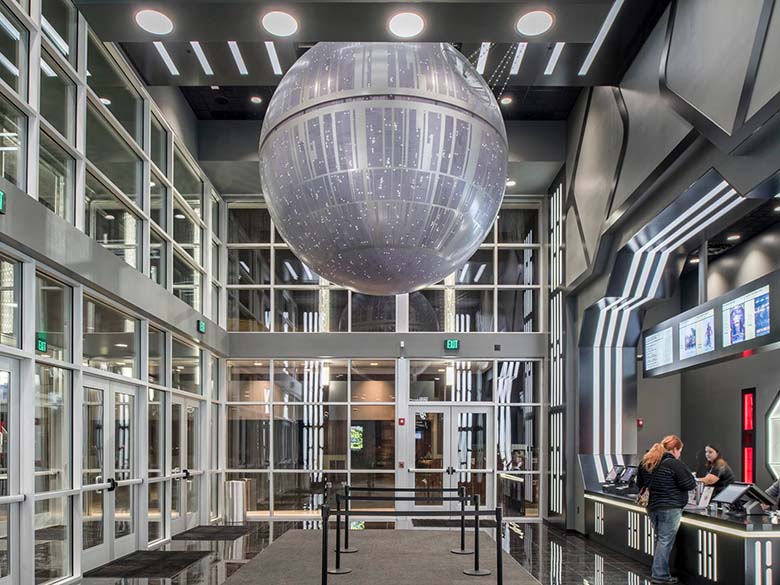 BB-8 by Sphero
One of the coolest Star Wars gadgets released this year was Sphero's adorable app-enabled BB-8 droid. You can pilot it with a smart device, leave holographic messages and interact with it via voice. Check out the video here.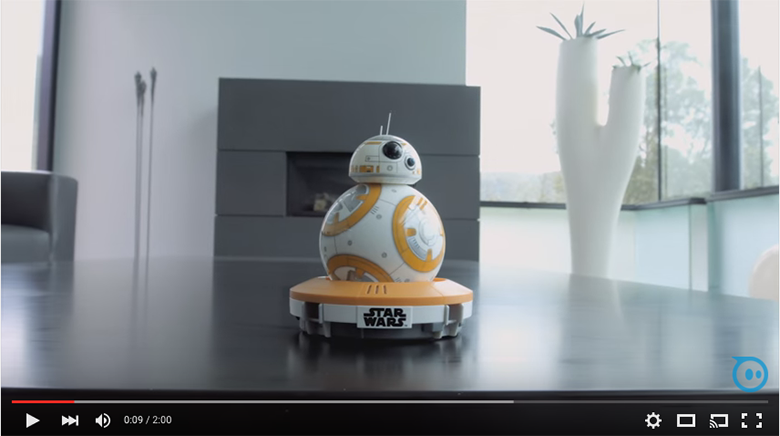 Sphero's BB-8 is available at Bed Bath & Beyond for $149.99, so it might be a good opportunity to use one of those pesky 20 percent off coupons that keep arriving in the mail every week. Some coupons exclude BB-8 from the discount, while others do not. Your mileage may vary, but it's definitely worth a try when $30 is on the line.
There's no shortage of shopping options for both casual and die-hard Star Wars fans, with new products releasing almost daily. It's a constant exercise of will power to not buy everything in sight.
May the Force be with your wallet!
Images courtesy Toys "R" Us, Sideshow Collectibles, Hot Topic, Alamo Drafthouse Cinemas and Fandango.
Our editors strive to ensure that the information in this article is accurate as of the date published, but please keep in mind that offers can change. We encourage you to verify all terms and conditions of any product before you apply.