Portal Can Make Faraway Friends and Family Feel Closer
With four unique devices, there's never been a better time to upgrade your video chatting setup.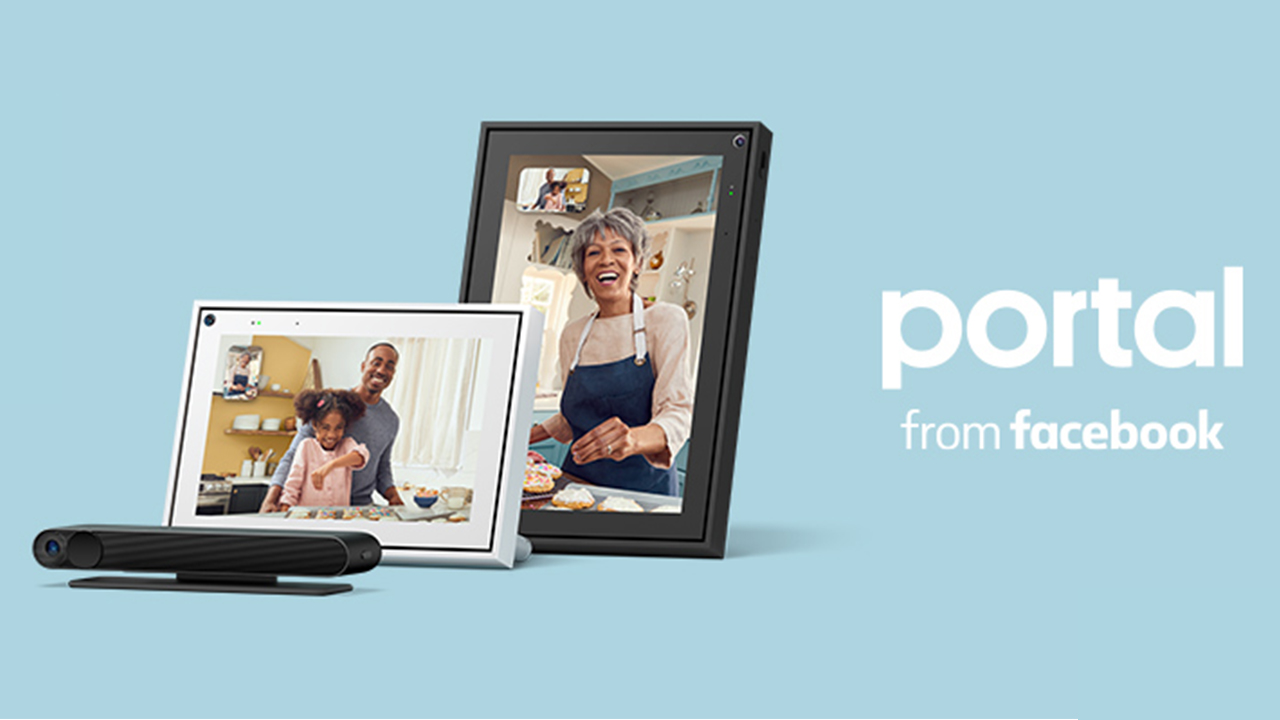 In today's world, connecting with our loved ones is more important than ever. Although we can't physically come together to watch a football game, enjoy a Sunday dinner or play a few board games, we can still enjoy each other's company through video chats. 
To help make video-calling feel more natural, devices like Portal from Facebook employ cutting edge tech that can blend seamlessly into any room in your house.
Portal from Facebook is one of the easiest ways to stay in touch with family and friends. What's more, Portal is also offering a $50 discount when you purchase two devices. What's more, the devices can ship to two different locations, meaning you can set up your college student, grandparent or long-distance best friend with a single order.
Stay Connected to Your Most Treasured Relationships
As far as smart video calling devices are concerned, the Portal lineup includes some of the most premium tech on the market. All Portals include Smart Camera technology that automatically follows your position and keeps you centered in the picture.
Gone are the days of awkwardly holding your phone or constantly readjusting your webcam. Just start the call, sit down, and let Portal do all the work, This also means you're not constrained to one spot (as you'd be with a traditional PC webcam), so you can feel free to walk about or take care of household chores while checking in with loved ones.
Beyond video calls, Portal can also:
Control your smart home with Alexa
Check the news and weather
Play music
Display photos
Use AR effects in Story Time to "bring stories to life"

Portal comes in four varieties, each one catering to a different audience. Connecting with others plays a key role in staying mentally healthy, and everything in the Portal lineup makes this a breeze. Here is a full rundown of the available products:
Portal Mini – Price: $129.00
Don't have enough space for a full-sized Portal? Check out the Portal Mini, an eight-inch version that is about the size of a picture frame and blends in wherever you place it. You'll enjoy all the features of its larger sibling, and it doubles as a stylish digital picture frame when not in use.
Specs: 
13MP camera
4-mic array
10W speaker and rear woofer
8″ HD adaptive touchscreen
Portal TV – Price: $149.00
If you want the most immersive video chatting experience possible, Portal TV is the perfect fit. This tiny device hooks up to your big screen TV, making it feel more like those on the other end are in the same room. Portal TV works great for anyone who wants to be part of a better video chatting experience but doesn't want to add another screen to their home.
Specs: 
12.5MP camera
8-mic array
Connects to home sound system
Works on TVs of all sizes
Portal – Price: $179.00
With a 10-inch screen and a minimalist design, Portal is a beautiful addition to the living room. It's the perfect size to easily see those on the other end of the call while not taking up too much space on your entertainment center or kitchen counter.
Specs: 
Portal Plus – Price: $279.00
This is without a doubt the most premium way to experience video calls. With a 15.6-inch HD screen that rotates — along with a modern design — the Portal+ puts your friends and family at the heart of the experience. Best of all, it comes with a 4″ woofer that delivers incredible sound capable of filling the entire room. If you know you're going to be on video calls all the time, why not treat yourself to some nice quality of life improvements?
Specs: 
12.5MP camera
4-mic array
15W speaker, 2″ tweeters and 4″ woofer
15.6″ HD adaptive touchscreen

Save $50 When Purchasing Two Portal Products
Portal's current promotion will give you a $50 discount when purchasing two products. This is a great way to enhance not only your video chatting gear, but also that of a close friend or family member. The two products can be shipped anywhere in the United States free of charge, and there's no additional fee for adding a second address and surprising someone with a brand-new Portal.
Better yet, the $50 savings applies to all four models and isn't limited to the standard device. This means you can mix and match the products to meet everyone's needs without losing out on the discount.

Simplify Your Calls with Portal
Beyond the great promotional savings, Portal offers a 30-day money-back guarantee if you aren't satisfied with your purchase. You can also pick up any of the Portal products with no money down using the Affirm payment method at checkout.
One of the biggest reasons to choose Portal over other video call platforms is its ease of use. Its Smart Camera technology ensures you're always the center of attention, its integration with both Facebook Messenger and WhatsApp makes it easy to connect with your friends and the wide variety of extra features built into Portal add additional value you'll appreciate even when you're not on calls. 
If you're one of the billions of people with a Facebook account, there's never been a simpler way to video chat. Even family members who struggle with using technology will be able to access their account and start making calls within seconds. Portal helps keep us connected in an increasingly remote world in a way that a simple phone call can't — and it comes highly recommended.
Our editors strive to ensure that the information in this article is accurate as of the date published, but please keep in mind that offers can change. We encourage you to verify all terms and conditions of any product before you apply.