You Can Finally Get Samsung's Galaxy S21 Smartphone on Sale with No Contract
There are numerous ways to get the flagship smartphone for free.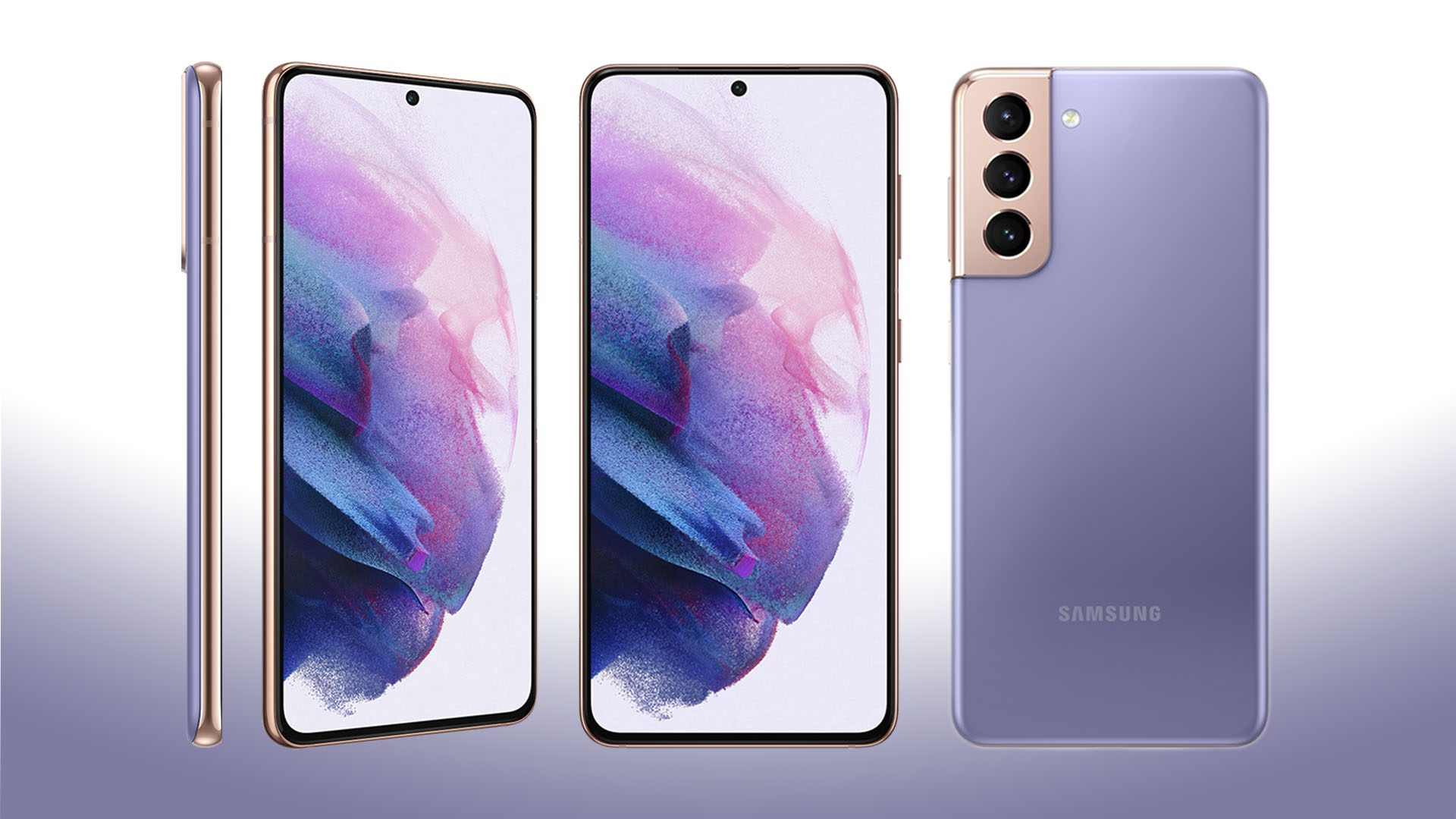 Galaxy S21 Series Release Date: January 29th, 2021
MSRP: $799.99 (S21) | $999.99 (S21+) | $1,199.99 (S21 Ultra)
Samsung officially released the Galaxy S21 lineup in January 2021, offering three powerful smartphones with bold new designs. All of them are 5G ready, come with the lightning-fast Qualcomm Snapdragon 888 processor and a suite of high-end cameras for snapping crystal clear photos.
Order the Galaxy S21 at Samsung
And while the new phones cost a pretty penny – ranging from $799.99 all the way up to $1,199 – there are plenty of great incentives that help lower their price. Here are some of the best ways to pick up the Samsung Galaxy S21 without breaking your budget.
Samsung Galaxy S21 Deals
Samsung is offering a decent deal on a new Galaxy S21, with up to a $600 instant trade credit for a variety of smartphones, including any product in the Galaxy S21 or iPhone 12 lineup. It's even offering up to $550 in credit for newer devices with cracked screens.
Shop Galaxy S21 Deals at Samsung
To sweeten the deal, Samsung's throwing in four months of free YouTube Premium and six months of free Siriux XM Streaming for new subscribers.
Verizon Galaxy S21 Deals

Verizon is offering up to $800 in trade credit with eligible devices, such as the iPhone 12 Pro Max, Galaxy S20 Ultra 5G and Google Pixel 5. This offer is only available to customers opening a new line with Verizon. You can also nab a $300 virtual prepaid Mastercard when switching to a Verizon Unlimited plan
Shop Galaxy S21 Deals at Verizon
Older products will still net you a fair bit of savings even if you don't open a new line. Dozens of phones are eligible for the promotion, and Verizon offers step-by-step instructions on its website for you to check the value of your current smartphone.
AT&T Galaxy S21 Deals

If you're going to trade in an old phone when purchasing the Galaxy S21, this might be the most wallet-friendly option.
AT&T is offering up to $800 in trade credit, essentially making the $799 base model free. Best of all, to get the full $800 credit, you'll just need a trade-in device worth over $95. And trade-ins worth at least $35 will still earn you a $350 credit. As is always the case with these plans, there are a few limitations – such as the requirement for a qualifying installment plan and to pay tax on the full price of the phone upfront – but it's still an incredible offer for an incredible phone.
The same trade promotion applies to the S21+ and S21 Ultra, helping knock their prices down to a more manageable number.
T-Mobile Galaxy S21 Deals

T-Mobile is offering a promotion similar to AT&T, giving you an option to pick up the S21 for free. 
Shop Galaxy S21 Deals at T-Mobile
This deal is a straightforward trade credit. Just activate a new line and exchange your old iPhone 11, Galaxy S10, Pixel 4, LG V60 or other modern phone for up to $800 in savings. Older smartphones such as the iPhone 8 or Galaxy A71 still qualify for a $400 trade credit, while really old phones such as the iPhone 7 only get you $200.
Best Buy Galaxy S21 Deals

Best Buy is offering similar deals as the wireless carriers, as long as you are signing up for a plan along with your Galaxy S21 smartphone. Of course, there are stipulations — depending on your carrier, you might need to trade in another device or sign up for monthly payments — but you can save up to $800 on the S21 with qualified activations and trade-ins.
Best Buy is also offering up to $350 off the purchase of a Galaxy S21 with qualified activation for Verizon, AT&T and Sprint.
Shop Galaxy S21 Deals at Best Buy
In the past, we've seen to some discounts on unlocked Samsung Galaxy S21 models from Best Buy. While they are currently offering all models for full price, check back regularly if you're looking for a more straightforward price break on an unlocked phone without activation.
128GB Samsung Galaxy S21 – Reg. Price: $799.99
128GB Samsung Galaxy S21+ – Reg. Price: $999.99
128GB Samsung Galaxy S21 Ultra – Reg. Price: $1,199.99
B&H Photo Galaxy S21 Deals
B&H Photo is currently offering a hefty discount on new, unlocked Samsung Galaxy S21 smartphones. Discounts range from $50 to $120 on various Galaxy S21 phones, and the biggest discounts are on the higher-end models. You can save $50 on a 256GB Samsung Galaxy S21, bringing the price down to $799.99. Alternatively, you can save $170 when buying a 256GB Samsung Galaxy S21+. Here's a full list of offers from B&H Photo.
Samsung Galaxy S21 Deals
Samsung Galaxy S21+ Deals
Amazon Galaxy S21 Deals
Amazon has a few discounts available for the Galaxy S21. If you have an Amazon gift card these may be worth your attention.  These deals are for unlocked smartphones, and shipping is included.
Samsung Galaxy S21: Full Specifications

All three Galaxy S21 smartphones are among the most powerful on the market. The Galaxy S21 Ultra is no doubt the winner based on its incredible spec sheet, but the base S21 is far from a slouch. Here's a look at the three phones and the hardware hiding behind their sleek new frames:
Galaxy S21 Specs
Folks weren't happy with the Galaxy S20's base price, so Samsung decided to lower the price of the Galaxy S21 by $200. A few concessions were made to hit that goal, however, including a plastic back frame and a 1080p display. But if you're looking for a snappy phone that won't break the bank, the S21 fits the bill perfectly.
Display Size: 6.2 inches
Max Refresh Rate: 120Hz
Processor: Snapdragon 888
Rear Quad Camera: 12MP AF (f/1.8); 12MP (f/2.2); 64MP (f/2.0)
Battery: 4,000 mAh
S Pen Support: No
MSRP: $799.99
Galaxy S21+ Specs
Take the S21 and make it bigger — it's practically the same phone but with a larger display and battery.
Display Size: 6.7 inches
Max Refresh Rate: 120Hz
Processor: Snapdragon 888
Rear Quad Camera: 12MP AF (f/1.8); 12MP (f/2.2); 64MP (f/2.0)
Battery: 4,800 mAh
S Pen Support: No
MSRP: $999.99
Galaxy S21 Ultra Specs
The Ultra is more than a bump up from the S21+. In fact, it's almost a completely different phone. Different camera setup, added S Pen support and an increased resolution of 1440p make this the most powerful smartphone in the S21 lineup. If you don't mind the price tag, this is the one to get.
Display Size: 6.8 inches
Max Refresh Rate: 120Hz
Processor: Snapdragon 888
Rear Quad Camera: 108MP Laser AF (f/1.8);10MP AF (f/2.4); 10MP AF (f/4.9); 12MP AF (f/2.2)
Battery: 5,000 mAh
S Pen Support: Yes
MSRP: $1,199
Set up our Browser Extension to ensure you don't miss out on any discounts while shopping for your next smartphone.
READ NEXT: 
Our editors strive to ensure that the information in this article is accurate as of the date published, but please keep in mind that offers can change. We encourage you to verify all terms and conditions of any product before you apply.