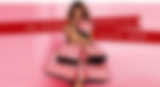 The Victoria's Secret Semi-Annual Sale is going on now -- and you've just got to be there (or so the commercial goes.) We're taking a look at this popular shopping event and revealing how you can score great deals on the store's selection of women's clothing, intimate apparel and beauty essentials.
What Is the Victoria's Secret Semi-Annual Sale?

As the name suggests, the store's semi-annual sales pop up only twice a year, and lasts for approximately two to three weeks. These seasonal promotions are usually held in May/June and December/January, although the specific details vary from sale to sale.
You can typically expect 50% off select bras and panties, as well as a free shipping code that encourages customers to avoid the crowds and shop online instead. Previous events have included price reductions on everything from sleepwear to swimsuits, and the store's panties and bras generally start at $3.99 and $9.99, respectively.
In-store shoppers can expect to throw elbows with other women searching for discounted underwear, especially since clearance bins get picked over incredibly fast. If you have a Victoria's Secret Angel Card, you'll gain early access to these sales (one of the many incentives of being a store cardholder). Otherwise, shop early to make the most of these bi-annual savings.
What Are the Current Deals?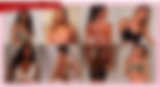 Right now, shoppers can save up to 50% on more than 1,200 items storewide. The sale covers a wide range of women's intimate apparel, clothing, sleepwear, swimwear and beauty products, so die-hard Victoria's Secret fans will want to stockpile accordingly.
The store's June 2017 deals include the following:
Even better, you'll get free shipping on orders of $50 or more when you use code SHIP50FREE at checkout.
Tricks of the Trade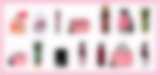 Victoria's Secret is one of the few retailers out there that allow customers to combine multiple promo codes in a single transaction, so if you happen to have a coupon (e.g., a birthday reward), now's definitely the time to use it. Unfortunately, most of the store's promo codes aren't valid on clearance-only orders -- and semi-annual sale prices are included in that definition. You'll likely have to add at least one full-price item to your order to stack any applicable codes.
Also, you may want to compare online and in-store prices to make sure you're getting the biggest bang for your buck. As Slickdealer brahoarder points out, "Some stuff is lower in the store -- the Knockout leggings were $30 in the store, and looking online... they are around $40." (And judging by her username, we suggest you listen to her VS advice.)
Speaking of making the most of your savings, it sometimes pays to shop closer to the end of the sale. Slickdealer jessiebanana says that's when the store will sometimes offer "25% off a clearance item and/or free shipping." Of course, you also run the risk of your favorite items selling out, so take the patience-is-a-virtue route at your own risk.
The Angel Card Advantage

As previously mentioned, Victoria's Secret cardholders are traditionally granted early access to semi-annual sales -- but opening a charge card has other perks, as well. The store is currently offering new credit card applicants $15 off their first Angel Card orders plus free shipping. (This discount is mailed to you upon qualifying for store credit, and you can combine this particular coupon with clearance deals to maximize your savings.)
Additionally, cardholders can use exclusive promo codes to make these limited-time sales even sweeter. Current Angel Card holders can use code ANGEL0617 to get a $29.50 bralette for just $15, but they'll have to include a full-price item in their order to qualify.
(Hint: Follow our Victoria's Secret Coupons thread for more ways to save.)
Is the Victoria's Secret Semi-Annual Sale Worth It?

If you're a VS fan, shopping the store's semi-annual sales is the smartest way to save big on the styles you know and love. The offers are comparable to Black Friday deals, so you can feel justified in making any necessary splurges.
And even if you're not a brand loyalist, the retailer's sale prices rival those of Kohl's and JCPenney (and VS offers a larger selection of bra sizes.) Overall, it just makes good Slickdealer sense to browse these promotional savings and stock up on the basics you're going to need anyway.
*****
What deals are you shopping at the current Victoria's Secret Semi-Annual Sale? Let us know in the comments section below!
Images courtesy of Victoria's Secret.
Add a Comment