Here's How You Can Scare Up a Free 30-Day Shudder Subscription
Kick up your fright nights with a 30-day free trial of the horror-focused streaming service.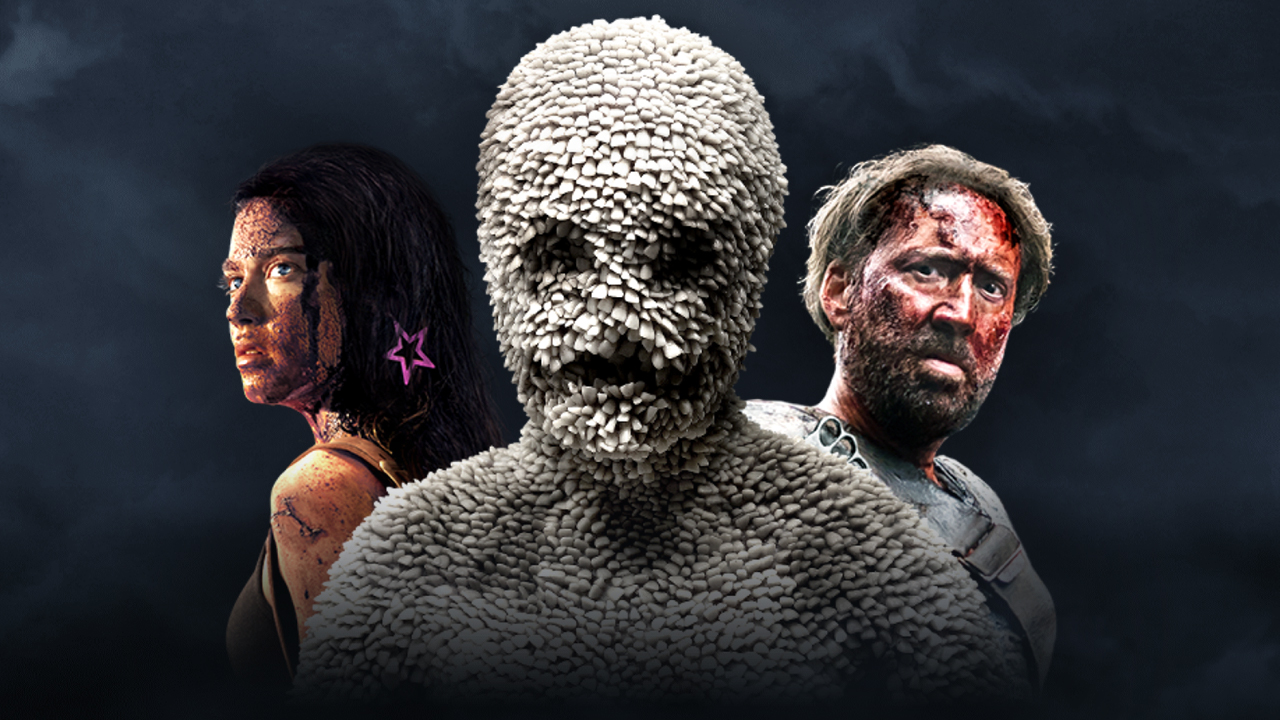 If you're looking for a streaming service that will serve up the scares without terrorizing your wallet, you'll want to take a peek at what Shudder has to offer. You'll find hundreds of horror, thriller and sci-fi titles available to stream instantly, as well as a 24/7 curated streaming channel dedicated to all things spooky.
For those brave enough to give Shudder a try, you can get an extended 30-day trial subscription for free by using the promo code SHUTIN when creating your account. Just remember to cancel before your trial is up if you aren't satisfied, otherwise you'll be automatically charged $5.99 at the start of the next billing cycle.
---
Frequently Asked Questions About Shudder
How Much Does Shudder Cost?
Compared to the likes of Netflix of HBO Max, Shudder is a relatively inexpensive streaming service. You can choose between two subscription plans depending on your needs. If you're interested in a monthly subscription, the service costs $5.99 a month. However, if you're sure you want to keep subscribing for a while, you can opt for the annual plan and save a little more money.
Paying for a full year upfront will cost you $56.99 annually, but that works out to an equivalent monthly payment of $4.75. Going with the annual plan will save you $14.89 a year compared to the monthly subscription, which comes out to a roughly 20% discount.

What is There to Watch on Shudder?
Shudder is catered specifically to fans of the horror, thriller and suspense genre. Classic films, B-Movies, TV series, podcasts and live streaming events can all be found on Shudder. The service also features exclusive original series and movies, including shows like Creepshow and Wolf Creek.
Check out the Full Shudder Catalog
Other highlights include: 
Halloween (1978)
Night of the Living Dead (1968)
Heathers
The Texas Chain Saw Massacre (1974)
A Girl Walks Home Alone at Night
Goodnight Mommy
Dark Water
Black Christmas
The Fog (1980)
How Can I Stream Shudder?
A Shudder subscription will allow you to start instantly streaming content from Shudder.com, but you can also access Shudder from a variety of devices. For mobile viewing, the Shudder app is available on both Android and iOS. If you'd like to watch Shudder on a bigger screen, you can stream to your TV using your Amazon Fire device, Apple TV, Roku, Android TV, Chromecast or Xbox One.
In addition, you can sign up for a Shudder subscription through Amazon Prime Video as well as YouTubeTV.
Can I Try Shudder For Free?
Right now, you can get an extended 30-day trial subscription for free by using the promo code SHUTIN when creating your account. Normally, new users can typically get a 7-day trial subscription at no cost. While 7-days is the standard free trial period, Shudder offers even longer trials from time to time such. As always, it's a good idea to cancel your subscription before your trial is up if you want to avoid being charged the standard monthly fee.
What Is Shudder TV?
If you've ever spent an afternoon indecisively scrolling through a streaming library, you're not alone. That's why Shudder has introduced Shudder TV, a 24/7 streaming channel specifically curated for horror fans. The daily broadcast plays nonstop and is updated with fresh content weekly, so you can finally leave the stress of choosing what to watch behind you. This feature is only available to premium Shudder subscribers.

Can I Stream Shudder on Multiple Devices at Once?
Sadly, most Shudder subscribers will not be able to stream to more than one device at a time. However, this is not the case for those who subscribe to Shudder via Amazon Prime Video or YouTubeTV. Both of these services will allow you to view Shudder on up to three devices at the same time.
The streaming wars are heating up, but we can help you stay ahead of the curve. Set up a Deal Alert so we can keep you up to date on the latest offers from Shudder and other streaming services.
UP NEXT: How to Get Free Trials from the 25 Best Video Streaming Services
Our editors strive to ensure that the information in this article is accurate as of the date published, but please keep in mind that offers can change. We encourage you to verify all terms and conditions of any product before you apply.