Sponsored
Smart Deals You Can Use to Craft Your Ideal Digital Home Ecosystem
Whether you're new to smart tech or looking to upgrade your current setup, these tools can take your house to the next level.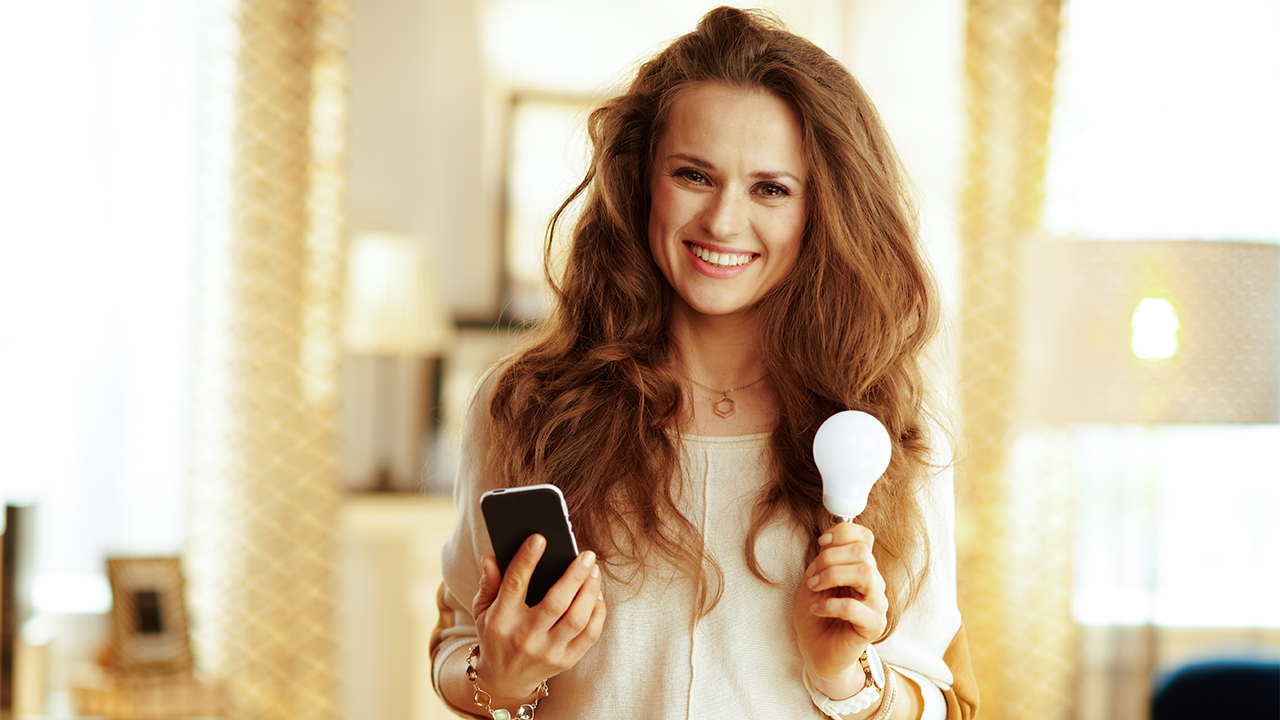 Not so long ago, the idea of building a fully-automated smart home was reserved for people who had money to burn on both expensive technology and contractors. Thankfully, times have changed and you can now do it without lifting a single screwdriver, let alone busting a budget.
Here's a handy guide on products to consider while building a DIY smart home ecosystem.
Connect with Loved Ones Via Portal

Portal from Facebook aims to help you stay in touch with friends and family, and you can also use it to keep up with what's happening in the world.
All Portal models utilize advanced subject-tracking technology that keeps you in frame while you're moving about a space. Thanks to Portal's wide-angle camera, you're no longer tethered to your couch while on a video call; you can cook, clean or handle other everyday tasks while catching up with the people you care about.
In our hands-on Portal review, we were especially impressed with this feature, likening it to "having your very own cameraman following you around the room."
Portal also has some fun augmented reality (AR) features that let you put stickers on the video feed; a perfect recipe for cracking up kids at a distance. When it's not making calls, your Portal's microphone and camera stay off, and you can use the screen to stream apps like Food Network and CNN, or set it up to be a smart picture frame.
Alternatively, adjust the settings so your Portal features useful data like time and weather when it's not in use. And if you enjoy listening to music, the larger, premium Portal+ doubles as a solid smart speaker, reducing the overall number of gadgets you need around the house.
Portal comes in three sizes to fit all your spaces, in addition to a TV unit that can give a "dumb" TV a brain. The Portal Mini is best for office spaces or small apartments, whereas Portal+ is our top pick for enjoying media or wide-open interior spaces. And now through May 10th, the following Portal devices are on sale for $50 off:
All Portal models have Alexa built-in, with full support for Alexa's multitude of skills. You can also expect them to support Facebook Messenger and WhatsApp for video calls, and you can connect them to Alexa-compatible doorbell cameras or other security tools.
If you're not sure which Portal model is best for you, check out our handy guide that helps you pick the right one for your needs.
Extend Your Wireless Range with Upgraded WiFi and Routers

Your router and WiFi signal are the nerves of your smart ecosystem. The stronger and more well-distributed your signal is, the easier it'll be to connect different rooms together. If it's been a while since you've looked at your router and modem, consider investing in some upgrades, and if you are renting them from your internet provider, now might be the time to get that monthly charge off your bill.
For bigger homes, consider a WiFi system that uses "nodes" to expand your overall WiFi coverage. While these devices are pretty easy to upgrade, they can get relatively pricy, so if you're only solving for one or two hard to reach places – like your garage or basement –WiFi range extenders are a better (and more budget-friendly) option.
Just be sure to check how the nodes you purchase work; some need to be plugged directly into the wall, taking up an outlet you might need for something else.
Current Deals on Routers: 
Current Deals on WiFi Systems and Extenders: 
Upgrade Normal Electronics With Smart Plugs

The simplest way to turn a "dumb" home into a smart one is some smart plugs. This is particularly true if you already own a lot of fixtures and small appliances, or you're looking to upgrade a rental space such as an apartment. These devices connect over WiFi to give you app and voice command functionality.
Smart plugs come in several variants. For maximum flexibility, you can buy a bunch of standalone units to plug in and move around as needed. If you own your living space, you may prefer the more permanent wired versions that replace your current outlets. For outlets with a lot of gadgets plugged in, consider a smart power strip.
Current Deals on Smart Plugs: 
Set the Mood with Custom Smart Lighting

Smart lighting tools are among the most advanced smart appliances out there with smart bulbs, smart lamps, fixtures and even smart switches. If you're trying to decide which tool is best for your home, we recommend you focus on what's already built-into your space, then pick the products that make upgrading easiest. If, for example, you've installed light fixtures you can't easily upgrade, swap in a smart switch. Lots of lamps? Go for a multipack of smart bulbs
It's also worth considering which features are most important to you. Smart bulbs, for example, offer more control over the color and tone of your light, letting you create a warm tone for family dinner before brightening it up for homework.
Current Deals on Smart Lighting Tools: 
Master the Culinary Arts with the Help of Smart Kitchen Gadgets

A smart kitchen is a lifesaver, not least because it keeps your hands free. A basic smart kitchen has a hub nearby to answer questions, set alarms and playback video instructions. Amazon Echo Dots go on sale regularly, sometimes for as low as $1. Beyond that, you have a a variety of small appliances to choose from, such as sous vides, Instant Pots, slow cookers, meat thermometers and toaster ovens.
The Anova sous vide cooker often goes on sale around major cooking holidays, like Thanksgiving and Christmas, for up to 50% off its $200 MSRP (set a Deal Alert if you want to snag one at the best possible price). Alternatively, you can save even more if you opt for a generic brand sous vide, though Anova is our preferred choice. The Instant Pot Smart line of pressure cookers, which connect to the app directly, usually sells for $150, but can be found for $10 to $20 less on sale holidays, with deeper price cuts around the end of summer and the beginning of the year.
If you're doing a full remodel, you can replace all your appliances as well, right down to smart faucets that will measure precisely the amount of water you ask for. Regardless of which devices you choose, they should ideally be able to connect to your hub and take verbal or app commands.
Current Deals on Smart Kitchen Products: 
Protect Your Home with High-Tech Security Tools

Wireless security systems and cameras can be easily installed without a visit from maintenance, and you can even connect many of them to your smart hub. If you're interested in bringing home a security camera, check out our top choices for 2020. We also really like smart door locks that don't block the keyway, as they allow you to unlock your door with an app or a key, whatever's handiest.
Before you settle on any security tools, there are a couple things to consider. While still technically DIY, some systems – like smart doorbells with cameras or weather-proof camera systems – need to be installed to work properly, so make sure you're comfortable handling that before you pull the trigger. We also recommend you consider the privacy of others before you install. Make sure any cameras look solely at your property and public areas such as streets—no one wants to be "that neighbor."
Current Deals on Smart Security Tools: 
Enlist a Robot to Help Clean Up

Hate to vacuum or mop? For years, smart vacuums have been dropping in price while simultaneously adding new features like wet mopping. Pretty much anything that can be cleaned has a robot that can do the job; there are robotic dust mops, pool cleaners, gutter washers and more.
When deciding on the right vacuum for you, The key is to consider practicality and usage. If you've got pets, for example, you'll want to focus on getting that dander off the floor. Eufy's line of RoboVac's are particularly well suited to cleaning hard floors, especially on a budget, and the Roborock S50 is ideal for kitchens that see a lot of foot traffic.
Current Deals on Smart Vacuums: 
Related: Our Favorite Robot Vacuums of 2020
---
The best smart ecosystems are forever growing and expanding. Pretty much anything in your home – from your wall clock to your shower head – has a smart version, and as they drop in price and improve in features, they become increasingly accessible. This even extends to furniture, with units that have built-in USB ports, Bluetooth speakers and inductive charger surfaces.
Next time you're looking at home upgrades, even if it's just a new lamp or decorative item, check to see what smart products are coming onto the market. You might just find your new favorite tool.
Make sure to set up a Deal Alert to see when any smart products on your watchlist go on sale.
Our editors strive to ensure that the information in this article is accurate as of the date published, but please keep in mind that offers can change. We encourage you to verify all terms and conditions of any product before you apply.