How Southwest's Rapid Rewards Program Can Save You Serious Money on Southwest Flight Deals
Southwest Rapid Rewards Program review: Big value on a budget.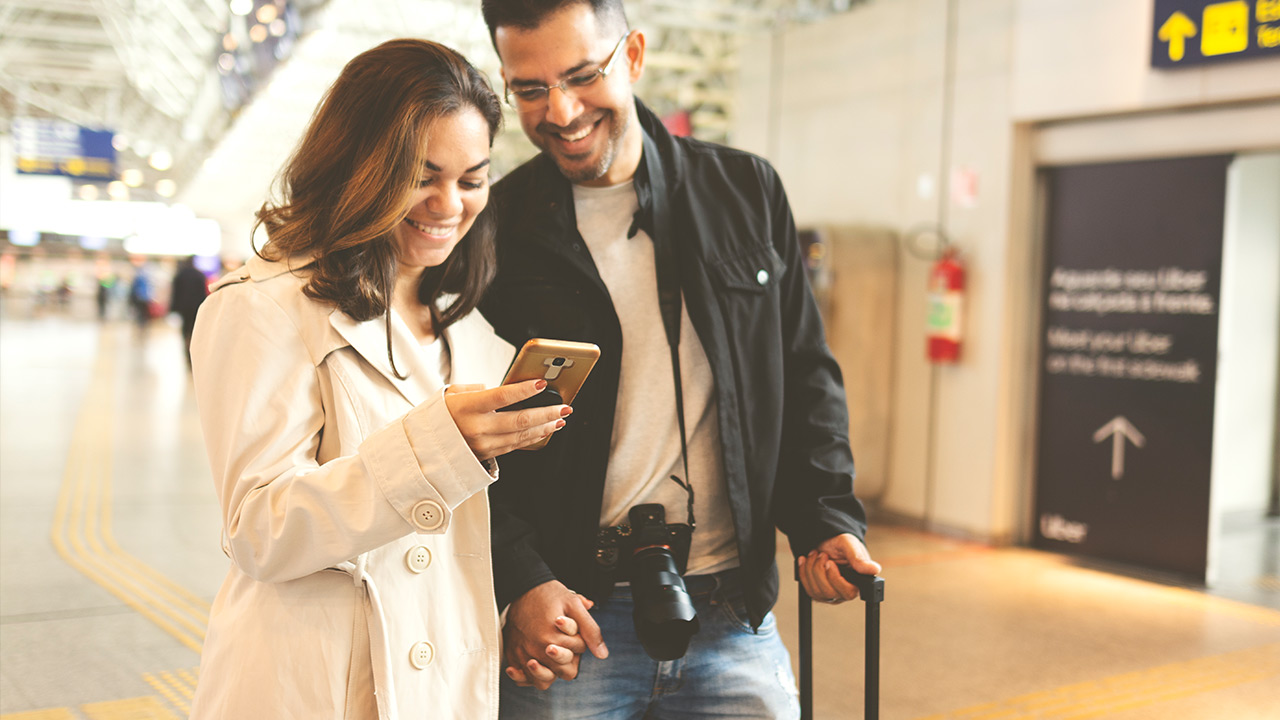 With affordable fares, two free checked bags and no change or cancellation fees, Southwest Airlines is still one of the cheapest airlines to fly in the U.S. But with the Southwest Rapid Rewards program, cheap isn't a bad thing.
The program's rewards currency, Rapid Rewards points, are among the most valuable airline rewards you can get, and you can score roundtrip flights for as little as 4,210 points. But the airline's domestic focus makes it a better fit for people who do most of their travel within the U.S., the Caribbean and Central America.
Pros
Low fares and light on fees
No blackout dates
The Southwest Companion Pass is unmatched
Points don't expire
Cons
International flights are limited
No first-class cabin
Business Select and Anytime fares are usually unaffordable
The Southwest Rapid Rewards Status Tiers
Southwest has two status tiers for its rewards program members: A-List and A-List Preferred
A-List
You can earn A-List status when you earn 35,000 tier-qualifying points or take 25 one-way qualifying flights in a calendar year. Once you achieve it, you'll receive:
Priority boarding
25% more points on qualifying flights
Same-day standby
Priority check-in and security lane access
Dedicated A-List member phone line
A-List Preferred
A-List Preferred status requires 70,000 tier-qualifying points or 50 qualifying one-way flights in a calendar year. For those who qualify, you'll get:
Priority boarding
100% more points on qualifying flights
Same-day standby
Priority check-in and security lane access
Dedicated A-List Preferred member phone line
Free inflight WiFi
For both status tiers, tier-qualifying points include points earned on flights you pay for with cash, as well as points you earn with one of the airline's co-branded credit cards.
Southwest Companion Pass
The Southwest Companion Pass is one of the best benefits you can receive from a frequent flyer program. If you have it, you can choose one person to fly with you almost for free — you will have to pay taxes and fees, which typically cost just $5.60 each way. You can change your companion up to three times per calendar year, so you don't have to worry if you don't have a consistent travel companion.
To qualify, you need to earn 125,000 tier-qualifying points or complete 100 qualifying one-way flights in a calendar year. Once you earn it, you'll have the pass for the remainder of the current calendar year plus the following calendar year. So if you time it right — remember, you can qualify with points earned on Southwest credit cards, including sign-up bonuses — you could get mostly free flights for your companion for close to two full years.
If you get one or more Southwest credit cards in a short period and earn their sign-up bonuses, you may be able to earn enough points to qualify for the Companion Pass, or at least get most of the way.
What Are the Southwest Rapid Rewards Benefits?
Unlike many airline rewards programs, Southwest calls its currency points instead of miles. The rewards program has no blackout dates or award restrictions, so you don't have to worry about finding the right flight for your next trip. Also, Rapid Rewards points never expire, so you can take your time to build up your rewards balance.
No Blackout Dates
This is one less thing to worry about when booking flights or redeeming points. You can decide when you want to fly, without being held to a certain schedule.
Points Don't Expire
Your points will remain intact unless you terminate your account. You must also have flight-earning or partner-earning points once every 24 months to remain active.
There are several ways you can earn and redeem Southwest Rapid Rewards points, which we'll cover in a minute.
How Much Are Southwest Rapid Rewards Points Worth?
Most airline miles have a dynamic pricing structure, which means that the value of your rewards can vary based on several different factors. Southwest Rapid Rewards points are similar, but their value is tied more directly to the cash price of the fare than other airlines.
This means that if there's a fare sale, you'll see drops in how much a flight costs with both cash and points. According to The Points Guy, Rapid Rewards points are worth 1.5 cents apiece on average, which is more than what many other popular airlines offer, including American Airlines, Delta Air Lines, Frontier Airlines, Hawaiian Airlines and JetBlue Airways.
Rapid Rewards Point Redemption Tips
Your points will go further when booking Business Select flight over Wanna Get Away flights, though.
When it comes time to redeem your points, do some quick math to ensure you're getting a great deal. For example, if you see a Wanna Get Away flight for $75 or 7,500 points, then you're only redeeming your points for one cent per mile — not the best deal.
How to Earn Southwest Rapid Rewards Points
The primary way you can earn Rapid Rewards points is to fly with the airline. You'll earn 12 points per dollar on Business Select tickets, 10 points per dollar on Anytime tickets and 6 points per dollar on Wanna Get Away tickets. Other ways to earn points with the airline include:
Using a Southwest Airlines credit card
Booking travel with one of the airline's partners, which includes hotels, rental cars and ground transportation
Shopping online through Rapid Rewards shopping
Dining at participating restaurants with Rapid Rewards Dining
Taking surveys
Spending with the airline's home, lifestyle and specialty partners
Best Southwest Rapid Rewards Credit Cards
Southwest Rapid Rewards® Plus Credit Card
The Southwest Rapid Rewards Plus Credit Card is the entry level card for aspiring Rapid Rewards point earners. All Southwest Rapid Rewards credit cards earn 2x points per dollar spent with Southwest and 1x points on all other purchases. Above all, for a modest $69 annual fee, the Rapid Rewards Plus credit card helps you rack up points as cheaply as possible. Additionally, our favorite ongoing Rapid Rewards Plus perk is the 3,000 bonus points that are awarded to cardholders on the anniversary of your account opening. It's an added incentive to retain the card after you've earned the one-time sign-up bonus.
---
Southwest Rapid Rewards® Premier Credit Card
In addition to perks like no foreign transaction fees and being able to earn A-list flight status, the Southwest Rapid Rewards Premier Card also offers a generous 6,000 bonus points every cardholder anniversary, which can often be enough to cover the cost of a one-way domestic flight. It's these types of benefits that help round out the value of the $99 annual fee. This card earns Southwest's standard 2x points per dollar spent with Southwest and 1x points on all other purchases.
---
Southwest Rapid Rewards® Priority Credit Card
When you look at benefits like a $75 annual travel credit, four upgraded boardings each year, free checked bags and discounts on in-flight purchases, the Southwest Rapid Rewards Priority is probably the most affordable of all the Southwest credit cards. Similarly, the 7,500 bonus points each cardmember anniversary really pack on the value and offset this card's $149 annual fee.
---
Southwest Rapid Rewards® Performance Business Credit Card
If you're looking for a business care packed with travel benefits, the Southwest Rapid Rewards Performance Business Credit Card is a great deal. Not only does it earn bonus points for Southwest purchases, but it also features elevated rewards for select business expenses. What we really love about this cobranded card is the added travel perks like inflight WiFi credits, upgraded boarding passes annually and the Global Entry or TSA Pre✓® Fee Credit. Frequent business travelers will find more than enough value with the Performance Business card.
---
How Can Southwest Rapid Rewards Points Be Used?
The best way to redeem your Southwest points is for award flights with the airline. You can maximize your points by taking advantage of Southwest Click 'N Save fare deals. Sign up to get emails from the airline whenever tickets go on sale.
The only drawback is that you need enough points to cover the full cost of the flight — some other airlines allow you to purchase tickets with a mix of rewards and cash.
Other ways to redeem your points include:
Gift cards from popular brands
Merchandise
International flights
Hotel stays
Rental cars
Experiences (must have a Southwest credit card)
One thing to note with international flights is that Southwest Airlines only services flights within the U.S. and to the Caribbean, Mexico and Central America. If you want to book a flight to somewhere else, you can use your points to book with one of the airline's partners, but you typically won't get as much value as you would booking directly with Southwest.
Is the Southwest Rapid Rewards Program Worth It?
If you already prefer to fly Southwest or hope to fly with it more frequently, the Rapid Rewards Program is definitely worth joining. It's free to sign up and you can start earning points right away.
However, if you really want to get the most out of Southwest Rapid Rewards, you'll want to aim to earn the highest tier of the program — Companion Pass. Once you can bring a partner or friend on your flight for free, the savings really start adding up.
>>NEXT: Best Travel Credit Card Bonuses of 2020
While we work hard on our research, we do not always provide a complete listing of all available offers from credit-card companies and banks. And because offers can change, we cannot guarantee that our information will always be up to date, so we encourage you to verify all the terms and conditions of any financial product before you apply.