It's official: Costco's Black Friday ad scan is here! We have a complete overview of what to expect with a roundup of the best deals from the upcoming 2018 Costco Black Friday sale.
See Costco's 2018 Black Friday Ad Scan
UPDATE: If you're looking for a new membership, Costco is offering $45 in membership savings for those who sign up between November 14th and December 14th.
threadID: 12255484
2018 Costco Doorbuster Deals
This year's Costco Black Friday event is packed with a mix of in-store and online deals on everything from TVs and laptops to kitchen appliances and clothing. But the best part is that you don't have to be a member to take advantage of the savings.
Yes, members-only items are only available to members, but everything else is fair game online. (Special shout-out to Slickdealer sdcolorado for giving us a sneak peek at this year's ad!)
threadID: 12166648
In-Store & Online Doorbusters (Members Only)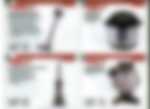 The following members-only doorbusters will be available online as of Nov. 22 and in-stores starting at 9 a.m. on Nov. 23:
In-Store & Online Doorbusters (Available to Everyone)
The following deals should be available to members and non-members online:
Finally, one deal is available to members and non-members in-store and online starting Nov. 23 instead:
In-Store Only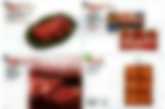 There are only a handful of warehouse-only deals this year, and they're primarily focused on food and entertaining essentials. Score the following discounts in-store Nov. 23 through Nov. 26:
$8 off Whole Boneless Pork Loin -- limit 1 package
$4 off Fresh Fryer Boneless and Skinless Chicken Breasts -- limit 5 packages
$25 off USDA Prime Beef Loin Top Loin Whole (New York)
$4.99 12-count Artisan Rolls ($1 off)
$9.99 4-pack Kirkland Signature Wrapping Paper ($2 off) -- limit 10
$3 off Mixed Bouquet
$19.99 Wahl Deluxe Haircut Kit ($10 off) -- limit 5
When Was the 2018 Costco Black Friday Ad Released?
Saturday, October 27, 2018
This year, Costco released its Black Friday ad on Oct. 27. That makes it the first official Black Friday ad scan of 2018 and certainly the earliest release we've seen from Costco throughout the years. The circular showcases a wide range of in-store and online deals to expect from Nov. 18 to Nov. 26.
What Time Does Costco Open on Black Friday and Thanksgiving 2018?
Closed on Thanksgiving Day; stores open at 9 a.m. on Black Friday
Costco's brick-and-mortar locations are once again closed on Thanksgiving Day, but they re-open on Black Friday at 9 a.m. Closing times will stay the same (8:30 p.m. on weekdays and 6 p.m. on weekends). The deals will continue while supplies last through Monday, Nov. 26.
When Does the Sale Begin Online at Costco.com?
November 22, 2018 starting at midnight (although select deals are available online as early as Nov. 18)
Costco's online sale officially kicks off Nov. 22 with a one-day-only savings event and is followed with online deals that last through Nov. 26, but a few special items will actually go on sale starting Nov. 18 instead. Keep in mind that members-only items aren't available to non-members online, but everything else is.
Early Price Breaks (Starting Nov. 18)
Most of the store's Black Friday deals are available online from Nov. 22 through Nov. 26, so feel free to shop from the comfort of your own home rather than venturing outside to fight the crowds. That being said, the following Black Friday offers are available online as of Nov. 18, so you'll want to snag these deals as soon as they go live at Costco.com. You'll need to log in to your Costco.com account to see the retail prices for "members only" deals.
One-Day-Only Online Deals (Nov. 22)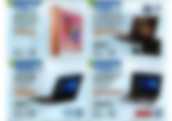 Shop the following deals at Costco.com all day on Thanksgiving while supplies last:
Online-Only Deals (Nov. 22 through Nov. 26)

Other online-only offers from Nov. 22 through Nov. 26 include the following:
Which Deals Should You Focus on at Costco This Black Friday?
Home goods and electronics are typically the stand-outs from Costco on Black Friday, and this year is no exception. Our community has currently given top honors to the $449.99 Vizio 4K TV, the $279.99 50" TCL 4K TV, the $299.99 Arlo home security camera system, the $449.99 Lenovo Ideapad laptop, and the $1,849.99 Dell XPS 15 laptop.
It's hard to beat the $199.99 Vizio 40" TV if you're in the market for a smaller model, and the store will have select HP laptops and Chromebooks on sale for around $200 each -- a considerable price break. If an iPad is on your list, you can scoop up the 9.7" 32 GB design for under $250, as well. The LG 4-door refrigerator is another deep discount that should rival appliance prices at competitors like Lowe's and Home Depot.
When is The Best Time to Shop?
Online: midnight on Thanksgiving Day
Brick-and-mortar: as early as possible on Black Friday
The best time to shop the Costco Black Friday sale largely depends on your personal preference, but shopping online is generally your best bet. Items are available in limited quantities, and most offers are available online starting Nov. 22, so it makes sense to stay home and shop Costco.com on Thanksgiving Day to get what you need. Also, you'll definitely want to shop those Nov. 18 early-start deals online or in-store as soon as you can to avoid missing out.
If you'd rather brave the rush and visit the store in-person, get there as soon as the doors open on Black Friday itself. Deals on TVs and laptops are usually the most popular options, and it's likely the electronics with the biggest discounts will go first.
More Ways to Save at Costco on Black Friday
Shopping at Costco (at least in person) requires a membership. If you splurge for either the Business Executive ($120) or the Gold Star Executive ($120) memberships, you'll get extra benefits on select Costco services.
Both the Business Executive and the Gold Star Executive memberships provide an annual 2% reward on eligible Costco and Costco travel purchases. College students can join as regular members to receive a $10 Costco cash card or as executive members to receive a $20 Costco cash card. Additionally, members of the military will receive special offers.
That being said, there is a way around the membership fee altogether: Costco Cash Cards. A Costco member will have to purchase one for you or re-load an existing gift card, but using one lets you score members-only prices both in-store and online! One drawback? The costs are 5% higher online when you don't have an actual membership. (Source) (Source)
Why Choose Slickdeals This Black Friday?
Everybody will have the 2018 Costco Black Friday ad scan when it comes out, but what makes the Slickdeals experience different is our interactive features. We turn every deal of every ad scan into a deal thread that our community can comment and vote on, making it easier for you to delineate between great and not-so-great Black Friday deals.
You can browse through an entire ad scan, or only view the top-rated deals for a particular store. As we get closer to Black Friday, you'll be able to visit our Editor's Guide and see all the top-voted Black Friday deals this year, as well as the best deals by category.
Keep an eye out for Black Friday news on our blog where we will be reviewing some of the most popular ad scans for 2018. You can also download the Slickdeals app to get push notifications when your favorite stores release their Black Friday ads, so get your Slickdeals app installed today so you don't miss out! And for all the best current deals and discounts at Costco, be sure to check out the Costco store page.
*****
What are you hoping to buy at the Costco Black Friday sale this year? Will you be shopping online or braving the crowds? Let us know your plans in the comments section below!
And be sure to check out more great Costco deals every month through our Costco Coupon Book breakdown.
Images courtesy of Costco.