Already sick of the Black Friday rush? If you're looking forward to relaxing on Thanksgiving for a change, then the Sam's Club Black Friday sale may be just what you need.
This year's event features plenty of online savings on TVs, tech, home essentials, and more — and we've got you covered with all the best deals.
In case you missed it:
See the Entire Sam's Club Black Friday Ad
What Doorbuster Deals Can We Expect from Sam's Club?

The vast majority of desirable deals from the 2018 Sam's Club Black Friday sale are big-ticket home electronics, like TVs and laptops. As always, the event also includes steep discounts on home devices and gaming systems. And keep in mind that all of the store's Black Friday deals ship for free.
Here are just a few of this year's featured discounts:
Gaming Bundles

TVs

Laptops and Desktops

Home Goods

Other Deals

You'll want to skip the Canon deal and head over to Kohl's instead. The store will have the Rebel T6 DSLR bundle for the same price, but you'll also earn $120 Kohl's Cash with your purchase.
The same is true for the Xbox One S 1TB Minecraft bundle (it comes with $60 Kohl's Cash) and the Fitbit Versa, which comes with $45 Kohl's Cash (although the Sam's Club offer does include a bonus band in a different hue).
Similarly, you'll want to compare TV deals at other retailers — even though Sam's Club has some fantastic prices. For instance, Kohl's will have a 49" LG 4K TV for $329.99 plus $90 Kohl's Cash and a 58" Samsung 4K TV for $549.99 plus $165 Kohl's Cash.
Best Buy's ad is filled with discounted models as well, like a $249.99 55" Smart 4K UHD TV with HDR Roku and a $999.99 75" LG 4K UHD Smart TV.
Still overwhelmed? We created a guide with Every Black Friday 2018 4K Smart TV Deal Sorted by Size and Price to help you sort your options.
The Domino's gift card is a no-brainer for all you pizza lovers out there, and the store will have its PS4 Spider-Man bundle evenly priced with other retailers like Best Buy, Target, and Walmart.
Of course, Sam's Club is owned and operated by Walmart Inc., so it's worth taking a look at our picks for the best Walmart's Black Friday deals if you're not a Sam's Club member.
Also, the Sam's Club Black Friday ad recommends that members check back on November 22nd to see event pricing for Nest items, as well as the Google Home Mini.
When Was the Sam's Club Black Friday Ad Scan Released?
What Time Does Sam's Club Open on Black Friday and Thanksgiving?
Stores will be closed on Thanksgiving and will open at 7 AM on Black Friday, November 23rd
Brick-and-mortar Sam's Club locations are closed once again this Thanksgiving, but stores will open bright and early at 7 AM on Black Friday.
The sale extends through the entire weekend with prices valid through November 25th, or while supplies last.
When Does the Sale Begin Online?
12:01 AM EST on Thursday, November 22nd
Just like last year, Sam's Club Black Friday sale will kick off early online at 12:01 AM EST on Thanksgiving Day.
All of the top doorbusters are available online (and they all ship for free), so you can avoid the crowds by shopping at SamsClub.com/BlackFriday instead.
When is The Best Time to Shop?
Online, as early as possible
Sam's Club's doorbuster deals will all be available online, so shopping from home on Thanksgiving Day is likely your best bet. Still, it's likely that whatever you're after will sell out quickly once the floodgates open due to limited quantities.
With that in mind, if you're a brick-and-mortar-type shopper, make sure you're at Sam's Club well ahead of the crowd. If you prefer to sit at home and shop in leisure, you'll want to be on top of that online sale as early as possible.
More Ways to Save at Sam's Club on Black Friday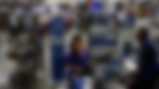 Like Costco, Sam's Club is a membership-only retailer. However, you don't need a membership to shop online.
Since Sam's Club's deals are available online this year, non-members should consider ignoring the brick-and-mortar shops and making their purchases exclusively online. The downside, however, is that non-members are charged a 10% service fee.
If you're interested in shopping directly at Sam's Club, however, memberships start at $45 and immediately offer perks on gas prices, tire repair, and battery testing.
You can read the full details on the Sam's Club website by following this link.
Our forums are currently buzzing about new Sam's Club membership deals featuring bonus gift cards, Instant Savings, and special treats like cheesecake and fruit trays.
threadID: 12115165
Why Choose Slickdeals This Black Friday?
Everybody will have the 2018 Sam's Club Black Friday ad scan when it comes out, but what makes the Slickdeals experience different is our interactive features. We turn every deal of every ad scan into a deal thread that our community can comment and vote on, making it easier for you to delineate between great and not-so-great Black Friday deals.
You can browse through an entire ad scan, or only view the top-rated deals for a particular store. As we get closer to Black Friday, you'll be able to visit our Editor's Guide and see all the top-voted Black Friday deals this year, as well as the best deals by category.
Keep an eye out for Black Friday news on our blog, where we will be reviewing some of the most popular ad scans for 2018. You can also download the Slickdeals app to get push notifications when your favorite stores release their Black Friday ads. Get your Slickdeals app installed today so you don't miss out! And for all the best current deals and discounts at Sam's Club, be sure to check out the Sam's Club store page.
What are you hoping to buy at Sam's Club Black Friday sale this year? Will you be shopping online or braving the crowds? Let us know in the comments!
Images courtesy of Sam's Club.
---
Any product or service prices/offers that appear in this article are accurate at time of publish, and are subject to change without notice. Please verify the actual selling price and offer details on the merchant's site before making a purchase.