Attention, soccer fans! FIFA 19's worldwide release is coming up on Sept. 28 for Xbox One, PS4, PC, and Nintendo Switch, but you may just want to shop early to get the biggest bang for your buck. We're taking a look at some of the current FIFA 19 pre-order options to see which stores have the best deals.
Choose Between Three FIFA 19 Editions

Pre-ordering FIFA 19 gets you exclusive access to certain perks depending on which edition of the game you choose. There are three editions of FIFA 19 available (Standard, Champions, and Ultimate) so you'll need to decide which best suits your preferences and budget. You can check out the specifics of each version on EA's website by following this link.
threadID: 12020263
The Best FIFA 19 Pre-Order Deals (On-going)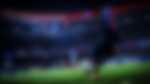 Best Buy
Deal Highlights:
$10 coupon
Trade-in credit for FIFA 18
Free copy of Destiny 2 for PlayStation or Xbox
$10 reward certificate and 20% off for Gamer's Club Unlocked members
If you already own FIFA 18, Best Buy may be your best pre-order option. Now through Sept. 30, the retailer is running an in-store trade-in offer that lets you trade in FIFA 18 for a $10 coupon toward FIFA 19. That's in addition to the game's trade-in value.
Plus, you'll receive a free copy of Destiny 2 for Xbox or PlayStation when you purchase the Standard or Champions Editions for either one of those consoles. But that's not all.
If you're a member of My Best Buy, you'll also receive $10 in reward certificates just for pre-ordering. Gamer's Club Unlocked members receive an additional 20% off. Now that's a slick deal.
As Slickdealer TheBigHouse points out, "For in-store pre-orders, the (Gamer's Club) discount is applied when you pick up and purchase your pre-order; for BestBuy.com pre-orders, the discount is applied when you check out."
Several of our forum users encountered issues when they initially tried to redeem this offer, so your mileage may vary (and you'll probably need a copy of the advertised promotion).
Slickdealer ralu, for instance, received a $10 coupon plus $9.38 for the trade-in for a total savings of $19.38. And CHENGY4037 "ended up getting a $10 gift card plus trade-in value, with free Destiny 2 as well."
threadID: 12002303
Newegg
Deal Highlights:
$10 off full price
Slightly more expensive digital downloads
Free shipping
Newegg is also running a sale on FIFA 19 pre-orders for the PS4, Xbox One, and Nintendo Switch. Prices range from $49.99 to $89.99, and you'll get free shipping with your purchase.
threadID: 12023019
Amazon
Deal Highlights:
$10 promotional credit on most editions
Potential trade-in credit
Amazon credit card bonus for new accounts
Amazon is offering Prime members a $10 promotional credit when they pre-order most editions of FIFA 19 (the Ultimate Edition appears to be excluded). This credit will be sent 30 to 35 days after the game is shipped or digitally delivered.
Keep in mind that Amazon also offers trade-in credit when you ship the retailer select games and accessories for free. You can browse the payouts from a drop-down menu on FIFA 19 product pages.
Also, if you've thought about applying for an Amazon Visa, consider this: you'll receive a $50 or $70 Amazon gift card once you're approved that you could then use toward your new game.
EA Sports
Deal Highlights:
Up to 20% off FIFA 19 Ultimate Edition
Early trial access for EA Access Xbox One and PC subscribers starting Sept. 20
EA Sports is currently running an exclusive loyalty offer for owners of FIFA 18 on PlayStation 4 and Xbox One. You'll get 10% off the total price of the FIFA 19 Ultimate Edition when you pre-order through your console.
Just look for the "Save 10% on FIFA 19" tile on the main FIFA 18 screen on your PlayStation 4 or Xbox One to redeem your savings.
Even better, this deal can be stacked with the 10% discount available to EA Access Xbox subscribers for a grand total of 20% off your Xbox One FIFA 19 purchase. The program costs $4.99 a month or $29.99 a year, and you can cancel anytime.
EA Access Xbox One and PC subscribers will even get to play a 10-hour trial version of the game starting Sept. 20. That's eight full days before the official launch. And yes, you get to save your progress.
threadID: 12007595
Origin Access
Deal Highlights:
10% off + early trial access for Basic members starting Sept. 20
Free access to Ultimate Edition for Premier members starting Sept. 20
Origin Access subscribers can save 10% on the PC version of FIFA 19 when they make the purchase through their Origin Access accounts. Members also have free access to games in the program's "Vault," which currently includes FIFA 15 through FIFA 18.
Basic membership costs $4.99 per month or $29.99 per year and gives you 10% off Origin digital purchases. Basic members will also get to play a 10-hour trial version of the game eight days early on Sept. 20 (and you can save your progress).
If you're an Origin Access Premier member – which costs $14.99 per month or $99 per year – you'll get to play the full Ultimate Edition game for free starting Sept. 20.
Click here for a free 7-day trial of Origin Access, plus 10% off all orders.
*****
Which FIFA 19 pre-order offers are catching your eye? Let us know in the comments!
Images courtesy of Best Buy and EA SPORTS.
Add a Comment