Attention, soccer fans! FIFA 19 is now available for Xbox One, PS4, PC, and Nintendo Switch. While pre-order deals and promos have come and gone, there are still ways you can purchase FIFA 19 at a discount.
We're taking a look at some of the best FIFA 19 sales, and providing you with tips and tricks on how to get the most bang for your buck when picking up the title.
Search URL: https://slickdeals.net/newsearch.php?firstonly=1&q=%40title+%22fifa+19%22&pp=20&sort=newest&rating=1&hideexpired=1&r=1
FIFA 19 Black Friday 2018 Deals
Walmart, Target, and Best Buy are offering solid deals on FIFA 19 during Black Friday. You can pick up the game for $29.99 from Target and Best Buy, while Walmart is selling it for $29 flat.
Keep in mind, however, that all of these stores are exclusively offering the PS4 version of the game for Black Friday.
Choose Between Three FIFA 19 Editions

FIFA 19 offers you certain perks depending on which edition of the game you choose. There are three editions of FIFA 19 available (Standard, Champions, and Ultimate) so you'll need to decide which best suits your preferences and budget.
You can check out the specifics of each version on EA's website by following this link.
How to Get the Best FIFA 19 Deals and Discounts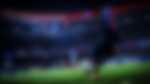 Check for Stores That Offer Trade-in Credit
During pre-order season, Best Buy ran an in-store trade-in offer that let you trade in FIFA 18 for a $10 coupon toward FIFA 19. That was in addition to the older game's trade-in value.
While that promotion has since expired, other retailers like Amazon and Gamestop basically always accept old games and offer trade-in credit in return. If you're looking to upgrade to the latest edition of FIFA, getting rid of last year's iteration is almost always a smart way to save a few dollars.
Search URL: https://slickdeals.net/newsearch.php?firstonly=1&q=%40title+%22fifa+19%22&pp=20&sort=newest&rating=1&hideexpired=1&r=1
Look for Sales During Black Friday
Black Friday is an excellent time to pick up the latest versions of popular games, as big retailers like Target and Best Buy look for exciting doorbusters to get people in the store. It's entirely likely we'll see steep discounts on a variety of AAA titles, including FIFA 19.
Be sure to check out our Black Friday Hub to stay up to date on the best sales this year, which will likely include video game deals.
If You Have a PC, Explore CDKeys
CDKeys can be an effective way to get some pretty wild discounts on popular titles, provided you're a PC user. For instance, you can currently get a digital copy of FIFA 19 for just $52.79. Prices fluctuate often on CDKeys, so act quickly when you see a price that you like.
Shop Smart and Set a Deal Alert
There's no getting around it: gaming can be an expensive hobby. That's why you have to take advantage of all the small edges you can. For instance, you could consider getting a Target REDcard, which provides you with a 5% discount on all purchases, including video games.
And of course, you can be sure to find the best discounts and promotions right here on Slickdeals. Just set a Deal Alert for FIFA 19 and you'll be notified whenever a great new sale comes up!
*****
Which FIFA 19 offers and deals are catching your eye? Let us know in the comments!
Images courtesy of Best Buy and EA SPORTS.
Add a Comment