Save 50% on Beauty Essentials During Ulta's 21 Days of Beauty Sale
Shop daily beauty steals from September 1st through September 21st.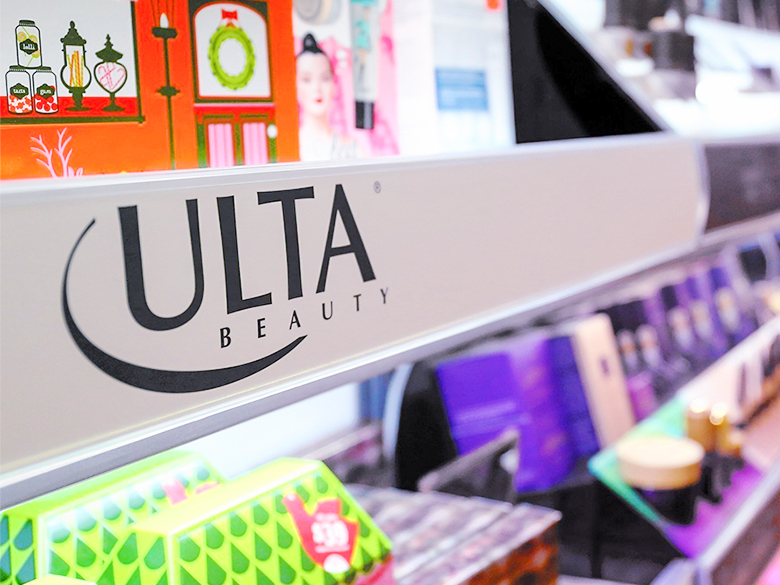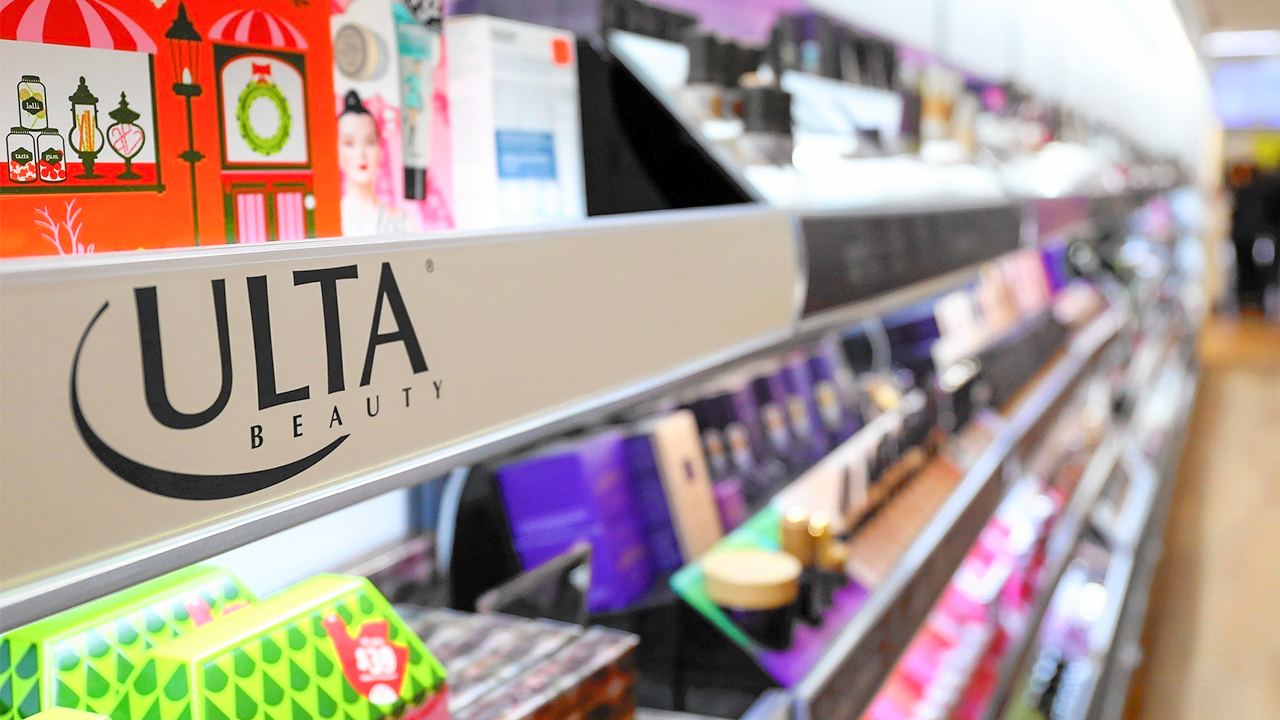 Mark your calendars, beauty lovers! Ulta's biannual 21 Days of Beauty sale is once again upon us. From Sunday, September 1st through Saturday, September 21st, shoppers can enjoy 50% off select items each day — and we're sharing all the best deals.
The Ulta 21 Days of Beauty Sale

The main attraction of the Ulta 21 Days of Beauty September 2019 event is the "Daily Beauty Steals." These 24-hour discounts are available online and at physical stores (unless otherwise noted), so it's the perfect opportunity to pick up all of your favorite beauty necessities.
Platinum and Diamond Ultamate Rewards members receive free shipping on these daily specials, and they'll score exclusive access to online-only "Platinum Perks."
The Ulta sale will also include makeup and skincare "Hot Buys" through the duration of the event. And while shopping Ulta online is obviously simpler, there are some benefits to shopping in-store, like getting to stack manufacturer's coupons with current deals.
Ulta Beauty Deals

As you might have guessed from the name, Ulta's Daily Beauty Steals are all available for one day — and only one day. These limited-quantity specials can save you 50% on some of Ulta's best-loved products. Typically, these are high-quality items that are almost never included in Ulta's regular coupons.
They also tend to sell out fast, so shop early to snag the items on your wish list. One caveat? Daily Beauty Steals are limited to two per customer.
Ulta 21 Days of Beauty Calendar
Here's what will be discounted in the coming weeks:
Week One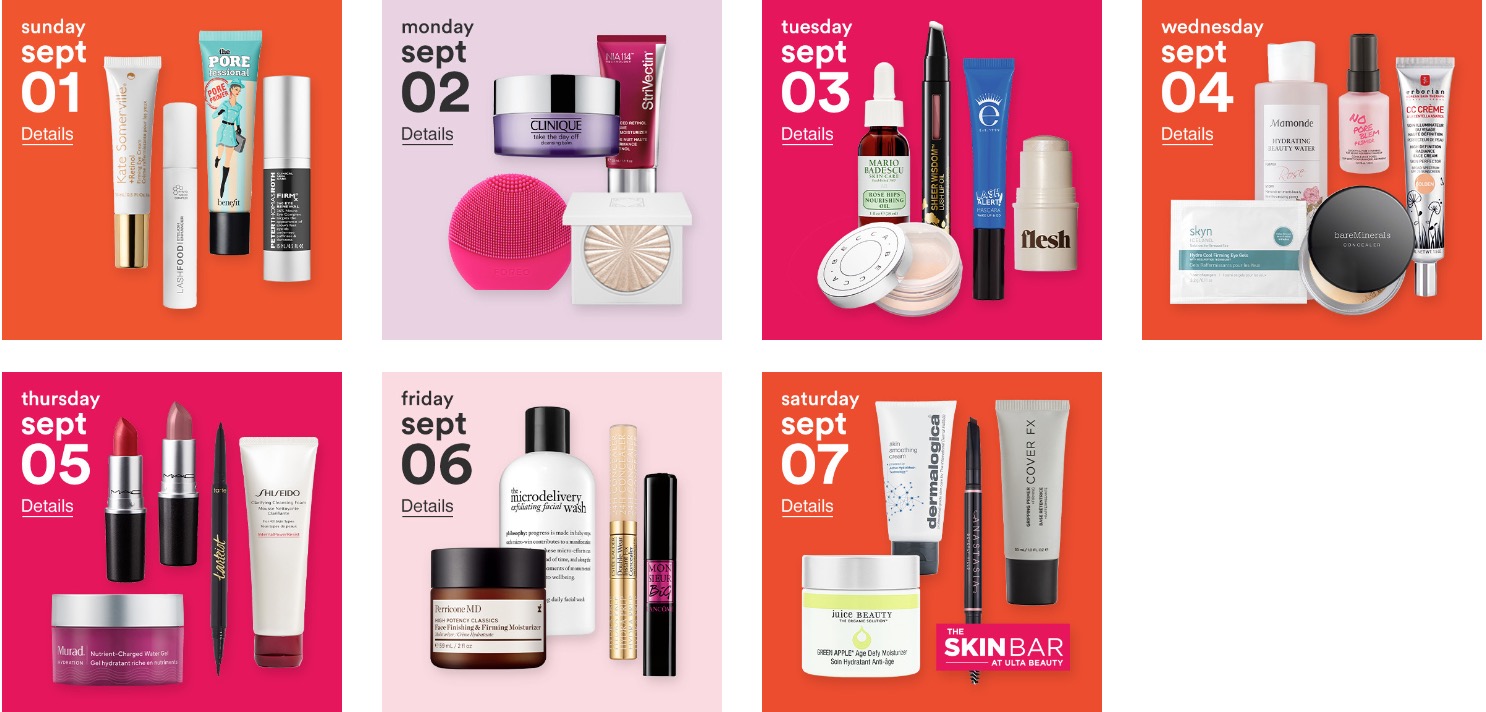 Day One of this mega event features huge discounts on Kate Somerville's eye cream and LashFood's eyelash enhancer. And if you've ever wanted to try Ofra's beloved highlighters, you can snag them on September 2nd for half off.
Platinum and Diamond members will want to shop that day, too, for 50% off Clinique Cleansing Balm. They'll also score 50% off M.A.C.'s most raved-about shade of red, Ruby Woo, on September 5th.
September 6th offers a major price break on the Perricone MD High Potency Classics Collection, with up to $49.50 off select products.
September 1st
September 2nd
September 3rd
September 4th
September 5th
September 6th
September 7th
Week Two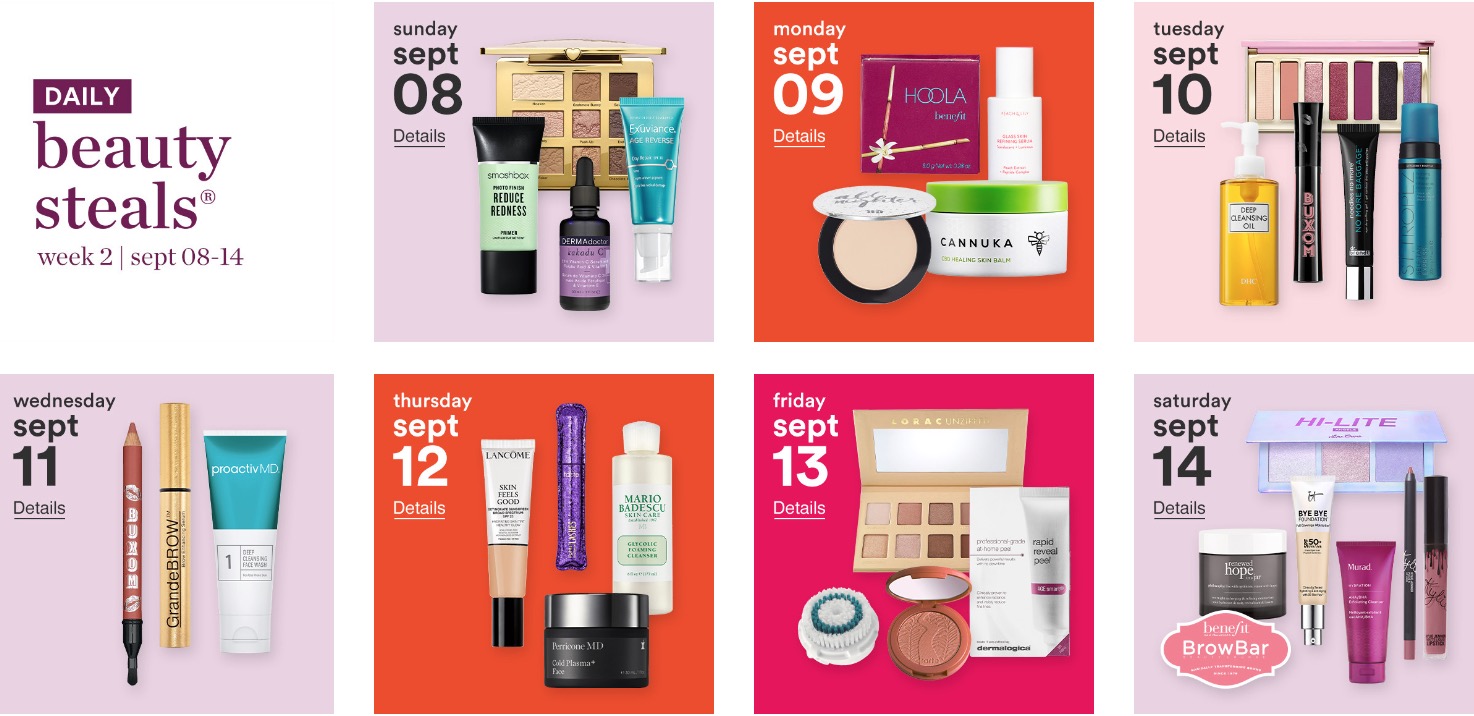 Week Two includes savings on items big and small (like half off luxury skincare by Perricone and Dermalogica, as well as Mario Badescu cleansers for as low as $7 a pop).
But the big draw this week is undoubtedly 50% off Kylie Cosmetics lip kits on September 14th. Shop these as early as possible, because they're sure to go fast.
September 8th
September 9th
September 10th
September 11th
September 12th
September 13th
September 14th
Week Three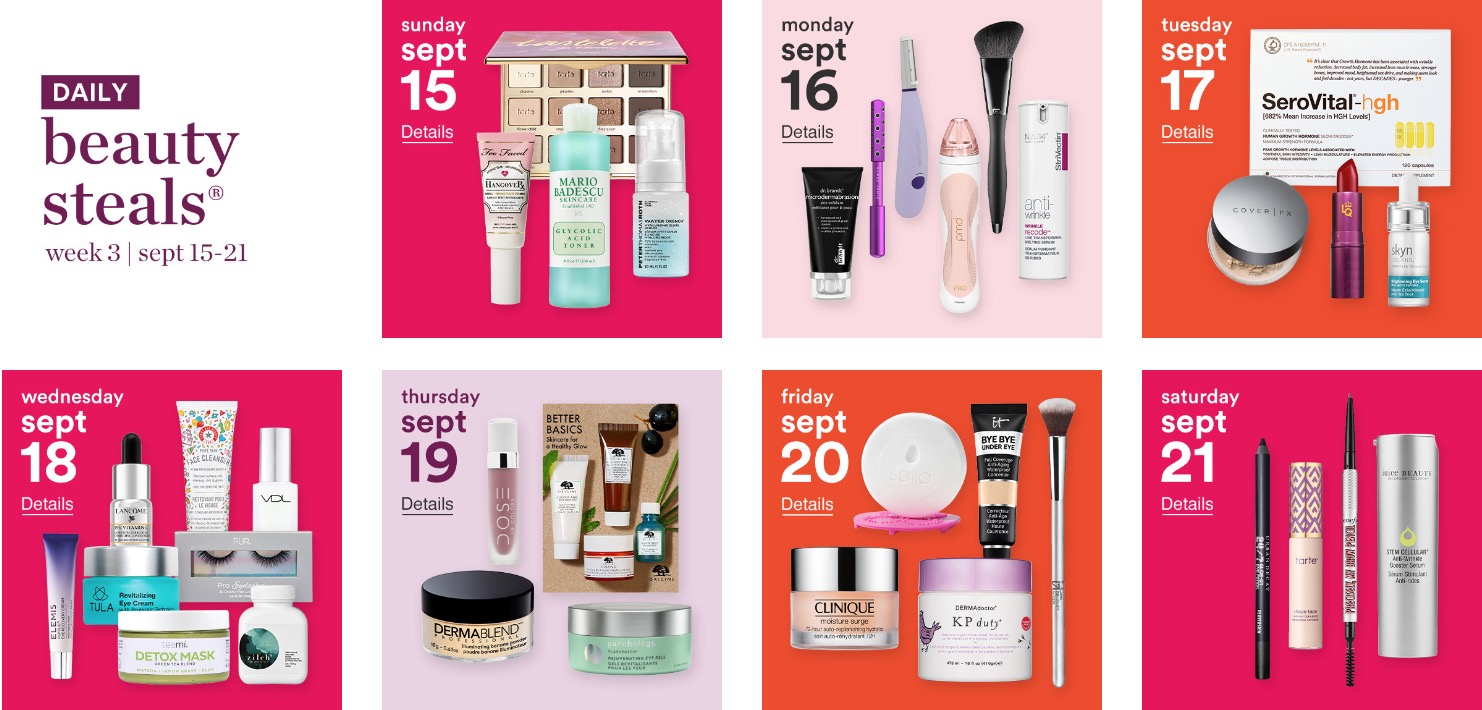 Week Three kicks off with great deals on a Tarte eyeshadow palette and Too Faced's Hangover products. Peter Thomas Roth fans will definitely want to grab the Water Drench Hyaluronic Cloud Serum for half-off, too.
IT Cosmetics brushes are on sale September 16th and September 20th, so snag those while you can.
Looking for new skincare tools? September 16th will feature online-only savings of up to $99.50 off select essentials by Nurse Jamie, PMD and Michael Todd.
September 15th
September 16th
September 17th
September 18th
September 19th
September 20th
September 21st
Ulta Hot Buys

Ulta will also offer "Hot Buys" during the entirety of the 21 Days of Beauty sale. These beauty products can be as much as 50% off, and select brands even provide free gifts with purchase to sweeten the deal.
RELATED: How I Saved $473.98 at Ulta Beauty
Skincare Hot Buys
Makeup Hot Buys
Want more beauty deals? Bookmark our Ulta coupon page, and set a Deal Alert for Ulta to be the first to know about upcoming promotions.
*****
Images courtesy of Ulta Beauty.