Valentine's Day Gifts for Her & Him
It's love at first sight with these Valentine's Day deals.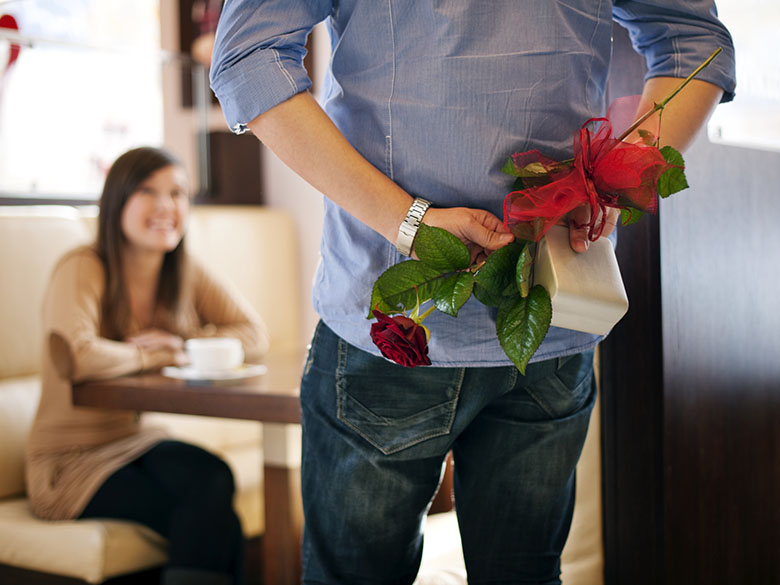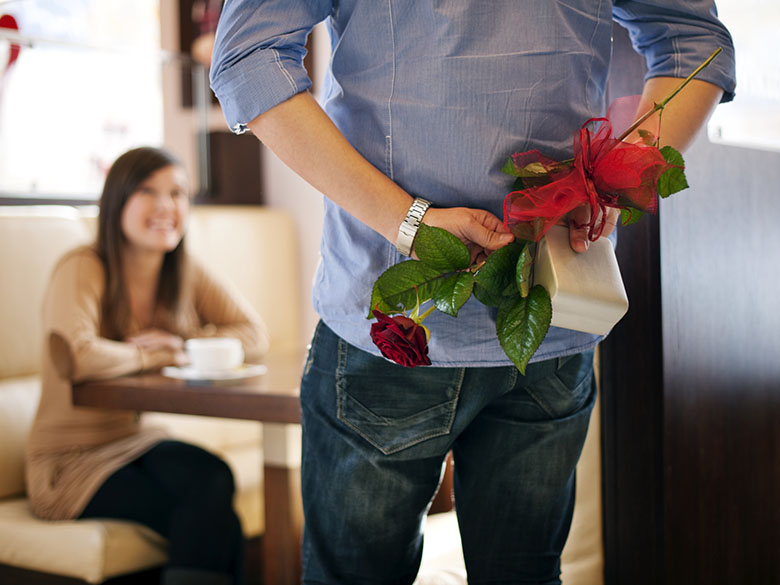 Love is in the air, Slickdealers. Valentine's Day is right around the corner, and that means wining and dining your significant other. I know what you're thinking: How do I make this Valentine's special? (Because, let's face it, the holiday can get a little dull with all those flowers and candy.) So, in honor of the day of love, let's think outside the heart-shaped box of chocolates.
Traditional Gifts… Upgraded
Flowers and candy are Valentine's Day staples for a reason… they're romantic. But they can also get a tad boring. This year, why not spice things up with a change of pace?
Flowers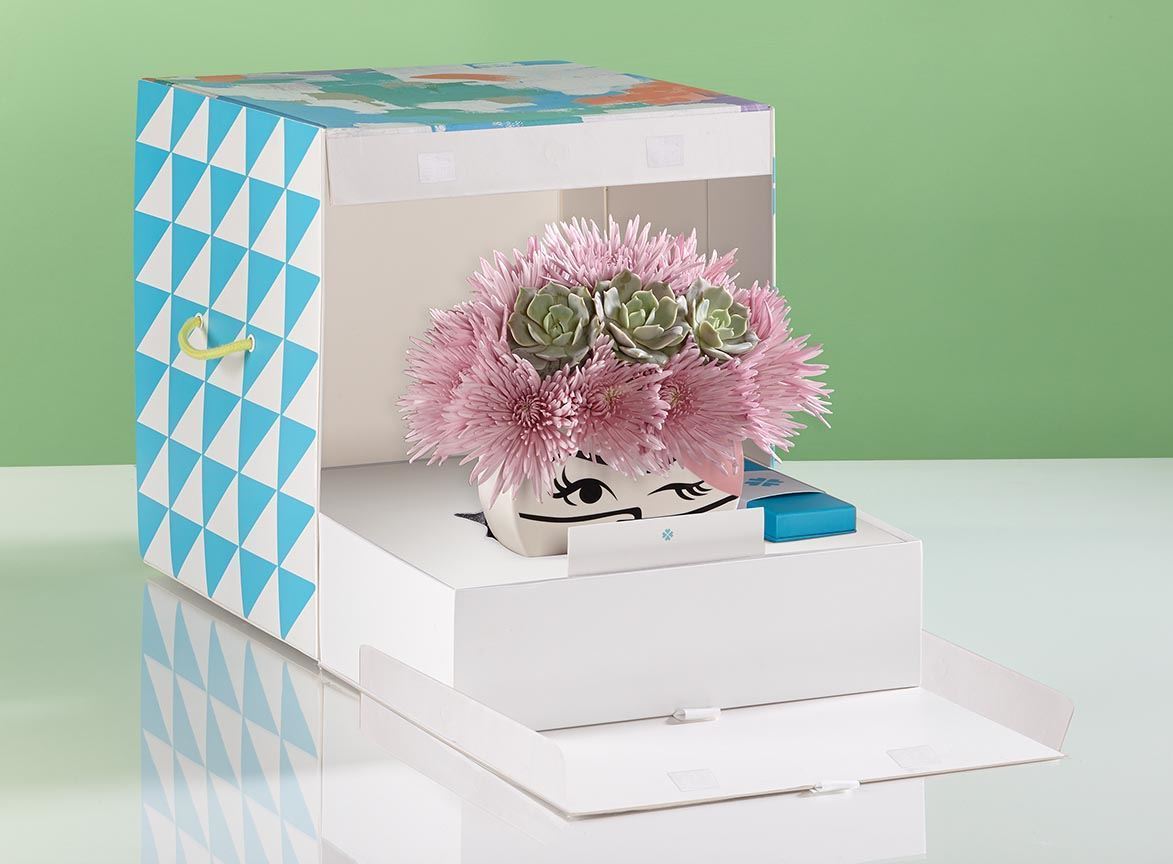 There's a new flower service called Olyve, which is claiming to reinvent floral gifting. The floral arrangements on Olyve's site are absolutely adorable, a bit whimsical and totally unique. Plus, the sender can include a personalized video or photo with the gift.
This service is currently only available in certain locations, though, namely Los Angeles, San Diego, New York City, Philadelphia and Miami. While the price is admittedly steep, use code EXTRA20 for 20 percent off, which brought the cost of the pictured "Lucy" bouquet down from $85 to $68 (that's gift boxed and delivered.)
If you're like me and live outside of those major cities, consider a longer lasting alternative, such as a hanging plant or potted succulents that will outlive roses in a vase. You'll receive 25 percent off your first order at ProFlowers by signing up for email, and the site has a wide variety of gorgeous houseplants, wreaths and bulb gardens at reasonable prices. For example, this beautiful Happy Hearts Succulent Garden comes out to just under $30 after the discount.
Sweet Treats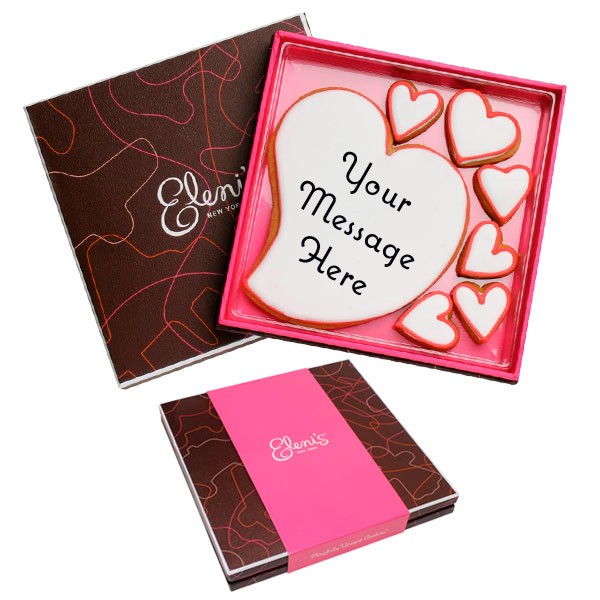 Here's the thing: Don't just show up at her door with a box of Russell Stover. It looks like you ran through Walmart on a whim and grabbed the obvious. If you're going to go the traditional route, at least make it original. Eleni's New York offers a creative twist on boxed confections with its Love Letter Custom Gift Set. Write a personalized message to your sweetheart on a frosted cookie for $29.99. It's pricey, I know, but the personalized message goes a long way — and you can use code SAVE15 to slash 15 percent off your order.
Special Gifts for Her
This is a big day for ladies everywhere. Give her something that shows you're paying attention.
Jewelry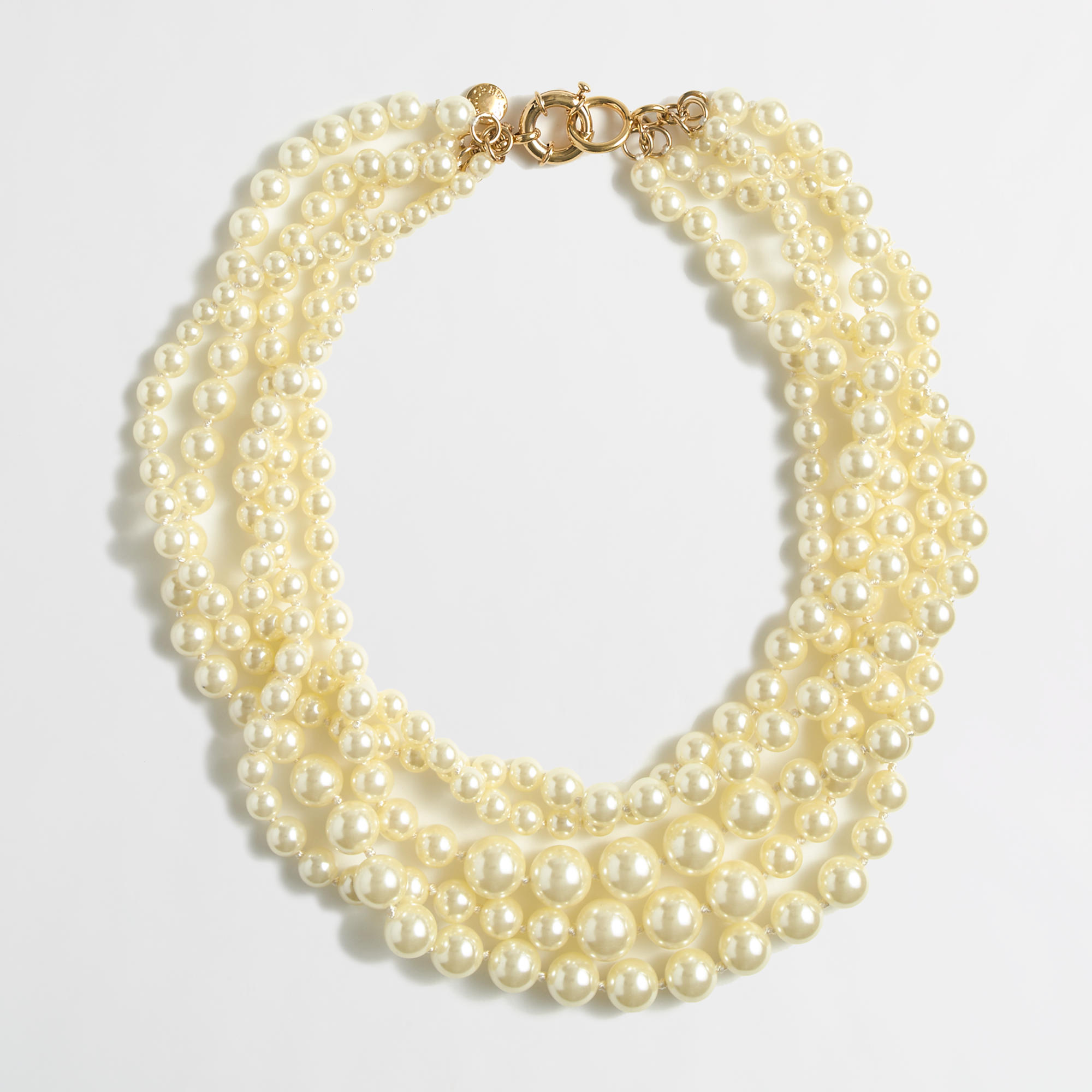 As we mentioned last week, Kohl's has been featuring stackable savings on its selection of jewelry, including fine jewelry that's already reduced. Use code SMS8112 to save 15 percent off sitewide, and keep in mind that from now through February 7th, you'll earn $10 in Kohl's Cash for every $50 that you spend.
J.Crew has a really nice assortment of jewelry, but you'll usually find more reasonable prices at J.Crew Factory. For instance, this multi-strand pearl necklace is marked down from $52.50 to $36.50, and you can get an extra 15 percent off by signing up for emails.
Of course, Etsy is also a great place to look for unique and customizable treasures. Many sellers even re-create your own handwriting so that a piece of jewelry bears a personal message (even if it's messy).
Perfume
The big trend right now in perfume is the scent of lipstick. Stay with me. Traditional lipsticks are made with violet or iris, and these lipstick-inspired fragrances utilize those same powdery notes. The most lusted after is Maison Martin Margiela's Replica Lipstick On, and its price tag of $125 certainly reflects the demand. Sephora's Beauty Insiders currently receive triple rewards points on fragrance purchases, though, so now's a great time to try it. Even better, VIB members currently get 10 percent off their purchases with code V436CB.
Handbags and Accessories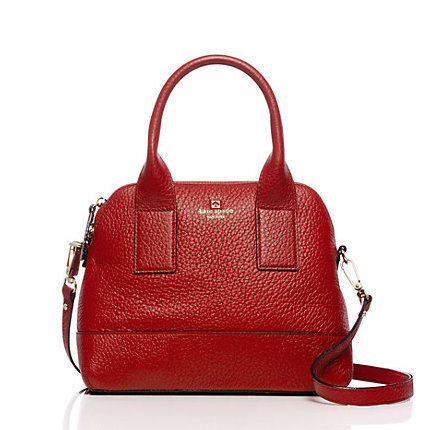 I don't know many ladies who wouldn't like a new purse. A handbag is one of those accessories you get so much use out of, and I think most of us agree that you can't really have too many. A pastel pink option is universally appealing and works brilliantly with spring wardrobes, while red is a classic must-have. Kate Spade currently has several red and pink styles on sale, like this red Southport Avenue Small Jenny. Originally $348, it's currently marked down to $159. Signing up for emails earns you an exclusive 15 percent off, too, which brings this purse down to $135.15.
While it's not a handbag, this Kate Spade Cedar Street iPhone Pocket Case is a handbag essential, and it totally caught my eye because it's just so handy. Get this… it's a phone case and a wallet in one. The tulip pink color is pretty sweet, too.
Keep in mind that Kate Spade is offering 20 percent off your full-priced purchase from February 4th to March 3rd with code IMAGINE. That knocks the price of this particular phone cover down from $65 to $52 with free shipping.
Gifts for Mr. Right
Guys definitely get left out of all the Valentine's festivities, don't they? It's sort of unfair. You're a part of these relationships, too. Women, it's time we treat our men right with tokens of our appreciation, and here are a few ideas he'll likely enjoy:
Drones
I'm just going to go out on a limb here and say that the best thing a girl can give her guy for Valentine's Day, at least in PG terms, is a drone. These things have men everywhere captivated in a way that would put Kate Upton to shame. I don't know what it is, really. The flying, the controls, the aerial shots…men love these things.
I will say, though, that if your guy is a drone-building enthusiast like mine, you should just ask him specifically what he wants. (It will sound like gibberish anyhow — or some very uncrackable military password.) But if this is one of his first drone purchases, you'll want something that's not super expensive in case he breaks it (which is a strong possibility.) The Hubsan X4 quadcopter is a good beginner's design, and you can get one for under $40 on Amazon. Slickdealer fwob raves that this model is a "Great little beginner quad. It's very agile and fun to fly."
Personalized Gifts
A personalized gift for the man in your life is a great way to give something that is both unique and useful. Though it's sometimes tricky to find something cool to engrave.
Mark and Graham has some wonderful options for both guys and girls that can be monogrammed and gift-wrapped for free. Check out this leather bi-fold desk frame. It's priced at $125, but you'll get 15 percent off your order by signing up for emails. The site has a variety of gifts to suit different price ranges, including wallets, flasks and even jump drives.
Shot glasses always come in handy and can be put to good use after your Valentine's Day dinner, but they're also one of those items that's made for personalization. WaspEngravings on Etsy will engrave glassware with anything from your sweetie's name to his favorite game (like this customizable Rocket League design). Plus, the shop is extending 10 percent off to customers when they use promo code SLICKWASPDEALS.
Cologne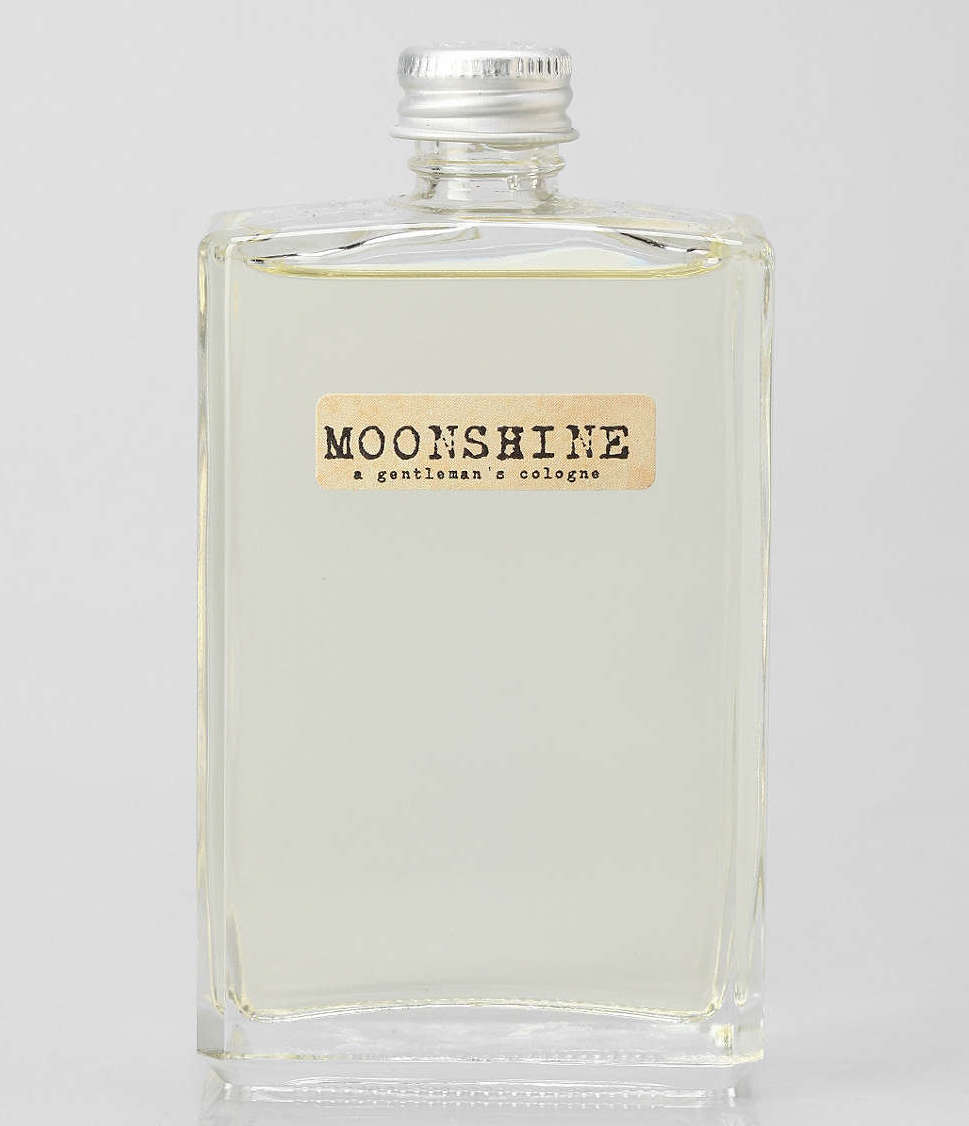 If you know your guy's favorite cologne, Sephora and Ulta are both offering incentives that allow you to treat him while treating yourself in the process.
As I mentioned before, Sephora has triple reward points on its fragrances, but you can also score eight free fragrance samples, plus a mini NARS lip pencil, with code KISSME. Ulta, on the other hand, is giving customers a free 16-piece beauty bag (valued at $75) with a $50 purchase. Just add it to your cart before you check out.
If you have more than enough perfume and just want to spoil him, consider shopping for a lesser known scent. Upon first glance, the notes in this $80 Moonshine men's cologne read like a description of the ultimate bad boy: tobacco, gin and leather. Oh my.
Add in the accompanying notes of patchouli and black pepper, though, and this is pretty much what I imagine Ryan Gosling smells like. Again, oh my. Just be sure to sign up for Urban Outfitter's emails to get 10 percent off.
My (Funny) Valentine Cards
You may have the present all lined up, but make sure that you don't forget the card.
Lovey-dovey ones are all fine and good, but I've seen some of the silliest cards ever this year — like this one at Urban Outfitters.
It's pretty much guaranteed to get you a smile, and making your favorite person smile is what the holiday is all about.
What do you plan on gifting your Valentine this year? Share your picks in the comments section!
See all Valentine's Day deals here!
Images courtesy of Thinkstock/gpointstudio, Olyve, Eleni's New York, J.Crew Factory, Kate Spade, Amazon, Mark and Graham, Urban Outfitter's.
Our editors strive to ensure that the information in this article is accurate as of the date published, but please keep in mind that offers can change. We encourage you to verify all terms and conditions of any product before you apply.