If You Don't Use a VPN While Booking Flights, You're Wasting Money
Change your location via a VPN service; score lower-priced airfare. We'll show you how.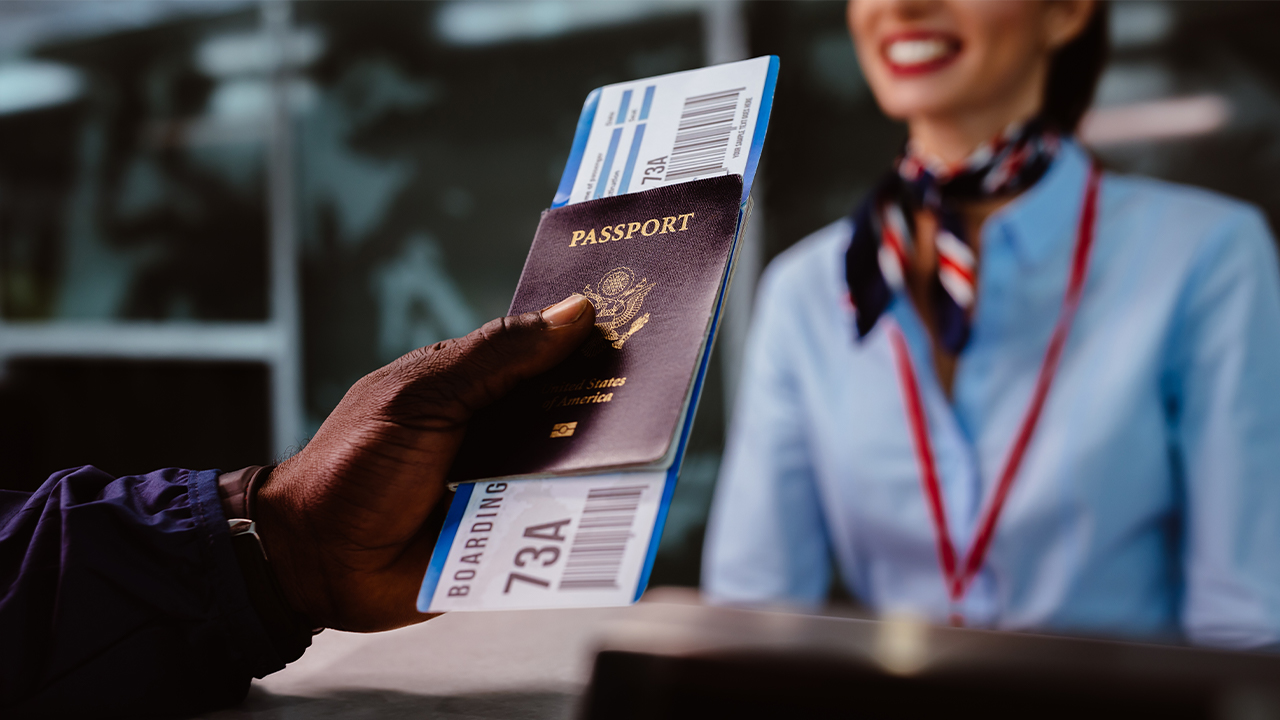 Have you ever researched flight prices only to have ticket costs double a few days later when you were ready to book? You may have been a victim of price discrimination.
Don't panic — it happens to all of us. And luckily, there's a way around it. With the use of Virtual Private Network (VPN) services, you can legally force travel search sites to give you better flight prices. Here's how to do it.
And if you're looking for a solid deal on a VPN, check out this offer for a "lifetime" of Fastest VPN service for just $18 when you use the promo code BFCM19. That deal may sound too good to be true, and some of your users (correctly) pointed out that this deal is good for the company's lifetime, not your own. So, if the business fails, you're out of luck.
But, according to Quadriflax, "for $20, as long as it lasts a few months without shutting down, you've probably gotten your money's worth out of it. People love to point out that "lifetime" means lifetime of the VPN. Well, duh. Look at Windscribe, though. They sold lifetime as a promo for a few years, but have stopped, and now people wish they could still get in on that."
How Does VPN Flight Booking Work?
Airlines don't openly admit that they practice price discrimination or that they use cookies to upsell you on tickets. Because a slogan like, "Don't buy your ticket today, and we will upcharge you $50 next week," won't win any advertising competitions. Instead, airlines and travel booking sites use dynamic profiling to determine what type of traveler you are.
For example, a business traveler searching for overnight flights to a popular city is willing to pay more for their ticket because it's often covered as a business expense. On the other hand, travelers from an average-income area might trigger lower prices for leisure travel because the booking sites have determined that these travelers are more likely to impulsively buy a ticket if it appears to be a "hot deal."
One way to uncover these lower flight prices is to change your VPN location. If this sounds too techy for you, relax. It is very simple. Here's what you need to do:
Download a reliable VPN service (see our recommendations are below)
Clear your browsing history. Fully delete your cache and cookies.
Change your VPN location. Typically, you'll want to try the location you're trying to travel to first. Low-to-average income areas also work well.
Open up an incognito window.
Use Google Flights to search for the best flight deals. If you use a site like Expedia, then you will need to change the web address to match the country you are searching from. For example, Expedia.fr if you are searching from Paris.
Play around with it. Different areas prompt different deals, so you might have to try a few VPN locations out to find the best discount.
Note that switching your VPN to a new country can result in your browser automatically changing languages and currency. Be sure to calculate the currency exchange rate before finalizing your booking.
How Much Money Can You Save with VPN Flight Booking?

iStock.com/glegorly
I tried this out for myself looking at round-trip flights to Paris from Los Angeles during Valentine's Day weekend 2020. C'est très romantique! Using a VPN service, I changed my location to Paris, France and was able to find a flight from Los Angeles to Paris for $592. That same flight without the VPN cost $638.
Simply changing my VPN location would allow me to save $46 per ticket or $92 on a weekend getaway for two. I don't know about you, but I would rather spend that $92 on hotel upgrades or a fancy meal than the flight.
Of course, when checking VPN flight prices, there is no guarantee of a cheaper flight. Sometimes your flight might be more expensive when using a different country as your location, other times the price difference is only a few dollars. And still other times, there is no change at all. Still, it's definitely worth looking in to.
How to Set Up a VPN Service

To change your location and find better flight deals, you need to sign up with a VPN service. Thankfully, yearly VPN services can be quite affordable. Here are some of the recent deals we've found:
If you just want to try a VPN service without fully committing, you can find out more about Firefox's free VPN service in this article. All you'll need is a Firefox account and browser extension to try out the service while it's still in beta mode. Once it's live, Firefox's VPN service will cost $36.95 per year.
Once you download the VPN service of your choosing, you should be able to change your location easily and resume browsing.
While changing your VPN location is a great way to save money on flights, remember that the same tricks of securing cheap tickets still apply. Be flexible with your travel plans, and fly off-season to save the most money.
---
Need more tips on how to travel for less? We have you covered. Check out our huge list of travel discounts and set a Deal Alert for your favorite travel sites so you can know when a deal hits. And if you're looking for a more immediate discount, check out this popular deal from our Frontpage:
Search URL: https://slickdeals.net/newsearch.php?firstonly=1&pp=20&sort=newest&rating=frontpage&forumid%5B%5D=9&hideexpired=1&r=1
---
ncKxk_Yhu_A
Our editors strive to ensure that the information in this article is accurate as of the date published, but please keep in mind that offers can change. We encourage you to verify all terms and conditions of any product before you apply.