Five Best VPN Services You Can Get Discounts on Today
If increasing internet security has been on your mind lately, we've got tips on finding the best VPN service at an affordable price.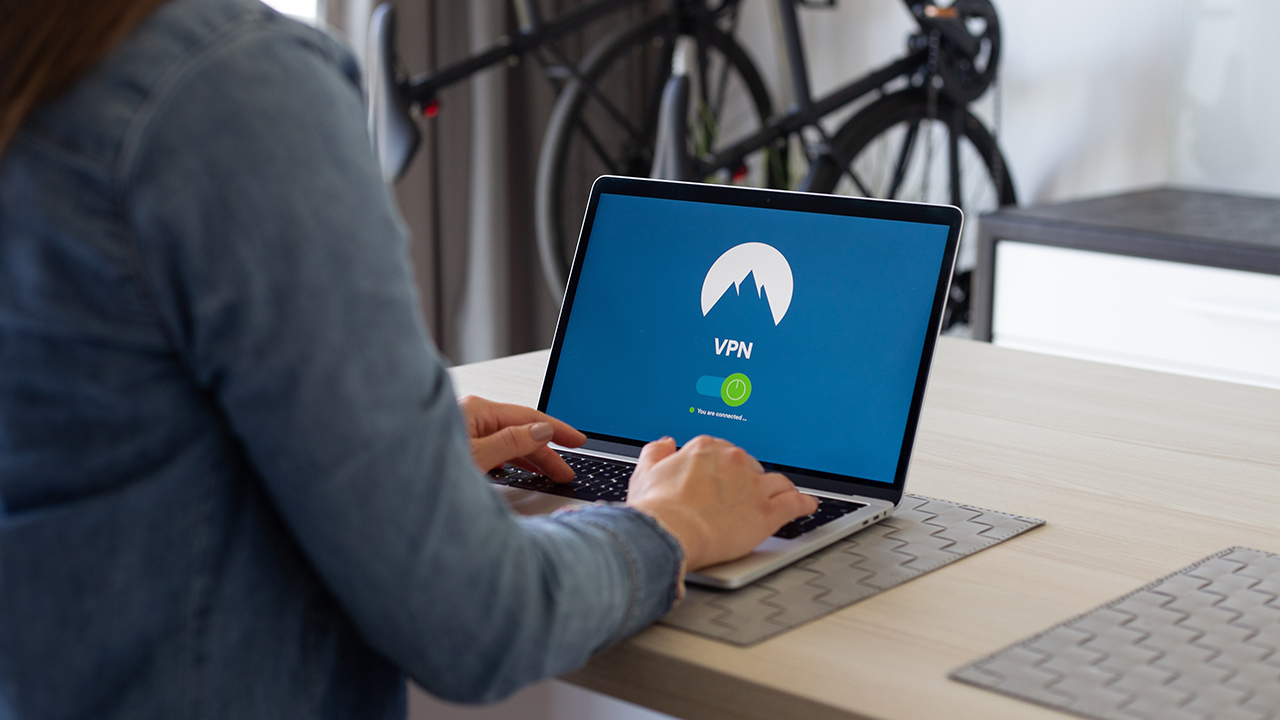 A VPN, or virtual private network, is a service that allows you to connect to a server and run your internet activity through an encrypted "tunnel." With a VPN, your internet service provider (ISP) and anyone else who might monitor your network connection (hackers, businesses, etc.) aren't able to see some of the specific details of the data passed through that connection.
So, why would you want to use one of these services? Well, even though it is illegal to provide specific personal details, ISPs are allowed to sell and share aggregated data surrounding the activity of subscriber IP addresses. While a VPN may not give you completely private internet access, it's a step in the right direction if you want to maintain as much of your internet privacy as possible. These services have grown in popularity recently as legislation surrounding internet privacy has been in the news, so we looked at the top trending VPN provider deals on Slickdeals to break down which one may be right for you.
1. NordVPN

Best Deal Currently: 3 Years for $125.64 (Reg. $430.20)
NordVPN is very popular among our community and new subscribers can save 70% off on a 3-year plan. Packages are also available for shorter terms but offer less of a discount:
2 Years for $119.76 ($4.99 a month)
1 Year for $83.88 ($6.99 a month)
NordVPN Features
Access over 5,510 servers worldwide
No logs policy
Connect 6 devices at the same time
Ultra-fast Servers For Video Streaming
Onion Over VPN
Double Encryption
If you're not happy with the service, it offers a 30-day money back guarantee.
2. Windscribe VPN

Best Deal Currently: Free (10GB per Month)
There is nothing better than free when it comes to a deal, but, of course, there's usually a catch. The limits for the Windscribe VPN free service include a connection on only one device, no OpenVPN configurations (sorry Linux users), and access to over 10 countries. The normal free plan also limits your monthly bandwidth to 10GB.
If you would like to lift these restrictions and gain full access to what Windscribe has to offer, you can save 55% off and get a yearly Windscribe Pro VPN Subscription for $49.
Any good VPN service should have a clear privacy policy explaining how it tracks your information. Thankfully, Windscribe goes into detail about how it tracks users at each step of the process.
3. Private Internet Access VPN Service

Best Deal Currently: $29 for 1 year of service (Reg. $119.40)
Private Internet Access is a popular VPN service that has partnered with Slickdeals to offer a one-year deal for $29 (75% off). You'll get access on up to ten devices, with more than 3,375 servers in 32 countries and no bandwidth limit. Plus, it works across all major OS platforms.
The Private Internet Access service has a somewhat vague privacy policy, but does state what info it collects and that the data will not be given to third parties beyond those it specifically mentions. It also notes that it scrutinizes each legal request for information and will "provide the user an opportunity to object to any requested disclosures." Slickdealers who have used Private Internet Access have provided mostly positive reviews with only a few mentioning that it slowed their connection a bit and a few others saying that some popular shopping sites like Target and Best Buy have blocked some of the Private Internet Access servers.
Get Private Internet Access VPN Now
4.KeepSolid VPN Unlimited

Best Deal Currently: $29.99 for 1 Year (Reg. $59.99)
While $30 for a year of service is a decent deal, it isn't the best we've seen so far for this VPN. A recently expired Frontpage deal brought the lifetime price for this service down to $15, which included 5 devices connected through OpenVPN and 400+ servers in over 80 locations. However, the biggest concern from most Slickdealers was how long the "lifetime" of the company may be. We can't say for sure, but VPN Unlimited and its parent company, KeepSolid, seems reputable online and according to other Slickdeals users. You can try the VPN risk-free for 7 days with a money-back guarantee.
In terms of privacy, the information that VPN Unlimited collects isn't much different from many other major VPN providers. It maintains encrypted information about connected devices, connection type, etc. but states that this is only used for technical purposes. This means that there isn't complete privacy, much like with many other major VPN providers, but it also isn't on par with the gold standard of VPNs.
5. TorGuard

Best Deal: $59.99 Annually (Reg. $119.88)
Of the VPNs listed, TorGuard is on the pricier side. However, this service caters well to those who use torrents, which is where the Tor in the name originates from. Whether you choose to pay by month or by year, the features are all the same and include things like:
Unlimited Speeds and Bandwidth
Access to 3000+ Servers in Over 50 Countries
Up to 8 Simultaneous Connections
Advertisement and Malware Blocking
TorGuard also offers a number of add-ons that may interest frequent users of BitTorrent, like static IPs and DDoS Protected IP addresses. In general, Slickdealers have been satisfied with the service and found the connection speeds fast. One of the few concerns about TorGuard falls under its cosmetics. It's not the prettiest looking VPN, but it definitely gets the job done. You can try out the service free for 7-days to see if it's suited to your needs.
The Quest for Privacy Continues
Overall, a VPN connection isn't going to give you complete privacy. A consistent theme on Slickdeals' forum discussions about VPN services is that any of these providers may still be sharing and profiting from your general activity; none of them will keep your information completely safe. Ultimately, though, these providers represent decent options at fair prices if you're looking to maintain a higher level of privacy from your internet provider. And getting a VPN is one of the first basic steps, even if the service isn't perfect. Just be sure to read the privacy policy and terms closely, and check out our forums for added insight before you buy to make sure you're getting the best VPN for your needs.
If you like keeping an eye out for VPN sales and discounts, remember to drop by the Deal Alert page to manage your notifications.
You also might enjoy this popular tech deal from our Frontpage:
Search URL: https://slickdeals.net/newsearch.php?firstonly=1&pp=20&sort=newest&rating=frontpage&filter%5B%5D=40&forumid%5B%5D=9&hideexpired=1&r=1
---
Any product or service prices/offers that appear in this article are accurate at time of publish, and are subject to change without notice. Please verify the actual selling price and offer details on the merchant's site before making a purchase.