Sponsored
Stuck Working From Home? Use These Western Digital Products to Upgrade Your Workspace
One of Western Digital's coolest products creates your own personal cloud storage server.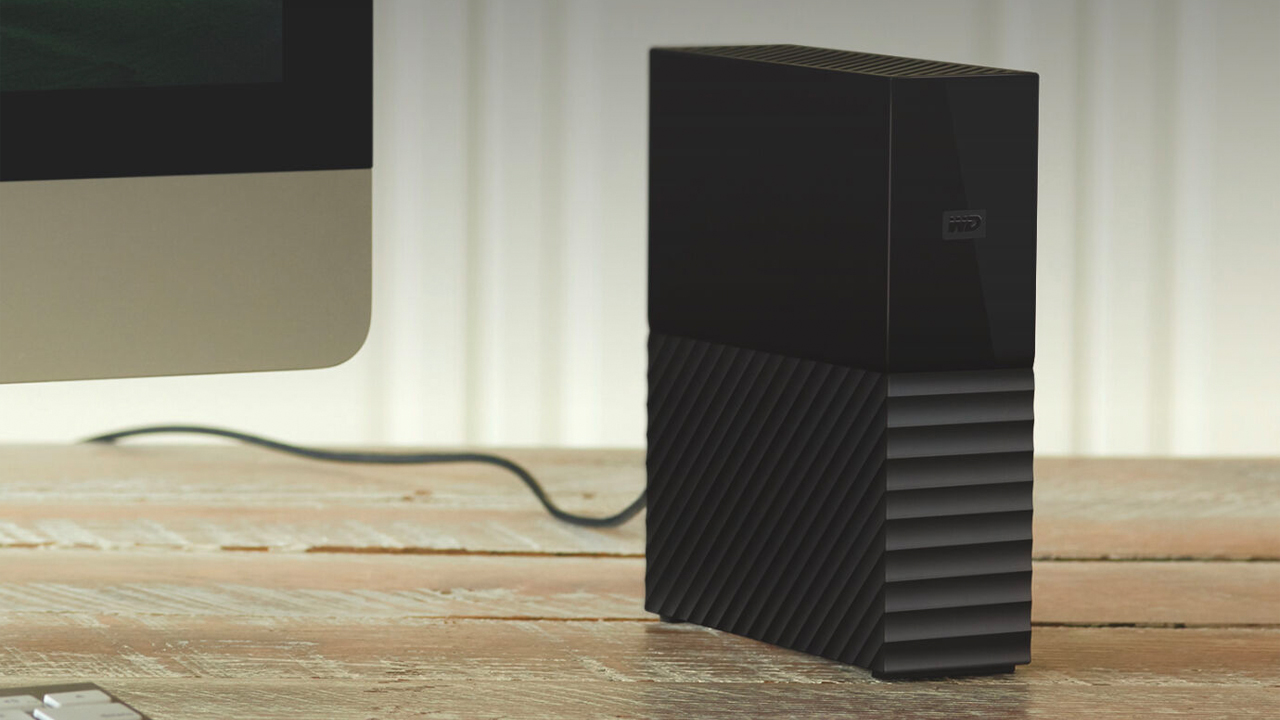 Working from home can be a dream come true, but that dream doesn't materialize overnight. Before you can even think about landing clients or convincing your boss to let you skip the daily commute, you've got to get your workspace set up for success.
Thankfully, Western Digital is a one-stop shop for putting together a home office. It carries everything from cloud storage solutions and desktop hard drives to carrying cases and USB sticks. If you're looking to start a home office — or want to upgrade your current setup — you should definitely add a few  Western Digital devices to your shopping list.
Shop all Western Digital Products
No matter what industry you're in or what type of work you do, there are a few products no remote worker should be without. Everyone has their own opinion about what's most important, so here's our list of the Western Digital products we believe will take your work from home setup to the next level.
Our Favorite Western Digital Products for Remote Offices
My Cloud Home (4 TB)

Retail Price: $199.99
One of the most frustrating aspects about working from home is finding an easy, reliable way to store all your data. Sure, you can opt for services like Google Drive, but that comes with a monthly fee for all the extra bells and whistles and isn't nearly as robust as other options. Instead of sending your files to the cloud, why not bring the cloud to you?
Check Price on Western Digital
Featuring no monthly costs, a central storage location and the ability to remotely access your files anywhere in the world, My Cloud Home is a must-have item for people who deal with loads of files on a regular basis. You can even program it to automatically back up your data, a feature that is sure to put your mind at ease. My Cloud Home is a great "personal cloud" and a welcome addition to any home office.
---
My Book (8 TB)

Retail Price: $159.99
If you don't need cloud capabilities but still need reliable storage, My Book is the answer. Offered in six different capacities, My Book is a durable desktop hard drive that is built for long-term reliability and is shock tolerant. That means your files are nice and secure even if your cat happens to knock it down.
Check Price on Western Digital
Western Digital's My Book is also backed by a three-year warranty so you know it's made to last.
---
ICON Lite Backpack

Retail Price: $99.99
When you work from home, odds are at some point you won't be working from home — you'll either be at the local café, a conference or waiting for a delayed flight at the airport. You never know when a business need will arise, and when it does you'll be glad you have your laptop with you. That's when the ICON Lite Backpack will come in handy.
Check Price on Western Digital
Designed to hold a 16″ laptop, this pack also features several compartments for documents, folders and other office supplies you'll need when on the move. It's also incredibly stylish and resistant to stretching and shrinking.
---
Ultra Dual Drive USB Type-C (256 GB)

Retail Price: $39.99
Need to quickly transfer something from your phone to your computer? Gone are the days of logging into your email on your phone, sending the file, then logging in on your home computer to download the file. With the Ultra Dual Drive, you can seamlessly move files from phone to computer and vice versa.
Check Price on Western Digital
Sporting both a USB-C and USB-A connection, you can easily download and upload files on demand. When you work from home you're never truly off the clock, and the Dual Drive is a great way to keep all your files with you at all times.
---
SanDisk Clip Sport Plus MP3 Player

Retail Price: $49.99
Part of the reason why it's so difficult to "clock out" when working remotely is no matter where you go you always have your phone with you. Even when you work out, you're probably listening to music on your phone, just waiting to get bothered by the next work email.
Check Price on Western Digital
Every now and then it's healthy to truly disconnect. The SanDisk Clip Sport Plus is a rugged, durable MP3 player that lets you bring all your songs with on a jog or bike ride, without having to worry about clients, text messages or emails. Just remember to check back in when you get home.
---
If you want to stay on top of all the latest Western Digital sales, set up a Deal Alert and we'll let you know anytime we hear about a related discount.
Our editors strive to ensure that the information in this article is accurate as of the date published, but please keep in mind that offers can change. We encourage you to verify all terms and conditions of any product before you apply.