Where to Find the Best Deals on Last-Chance Summer Apparel
When the leaves start falling, so do the prices on stylish summer apparel.

For the last month, I've been completely focused on everything fall: trench coats, pumpkin spice lattes... well, pumpkin spice everything, to be honest (yes, I'm one of those girls). But this time of year isn't just about the latest outerwear and sweaters, or even pumpkin-flavored treats. It also happens to be the perfect time to score some great savings on summer apparel, particularly styles that will transition seamlessly into a fall wardrobe. What makes a deal impressive, after all, comes down to the usefulness of what you're buying, so it pays to stock up on clothing that transcends seasons. Let's take a look at some of the best summer sales, as well as which reduced-price pieces are sure to give you the biggest bang for your hard-earned buck.
Women's Style Essentials
No matter their fashion needs, women are sure to find several gems scattered throughout the current summer clearance offerings. With incredible savings on warm-weather exclusives like swimwear, shorts, straw hats, espadrilles and sandals, it makes sense to buy them while they're hot (pun intended), as many of these styles are reduced 70 percent or more.
If summer days drifting away have you more inclined to shop for fall essentials, you're in luck. Don't limit yourself to those full-price new arrivals – you'll find plenty of styles suited for cooler temperatures scattered throughout sale sections. Fall is the season for layering, so look for basics such as tees, camisoles, leggings and lightweight sweaters that can go the distance in terms of wearability. From thin pullovers and cardigans to classic denim favorites, many styles are simply getting rotated to make additional room for new outerwear and heavier knits. LOFT, for instance, is running incredible deals on lightweight cardigans and sweaters, such as this crew neck cardigan with an MSRP of $49.50 that's now priced at only $9.94 after an additional 50 percent discount.

Look for denim jackets and vests or neutral flight jackets that will layer with ease. Invest in ankle length jeans that are the perfect match for flat shoes and boots. And don't worry about foregoing white jeans after Labor Day – that fashion "rule" no longer applies. White denim may be on clearance, but it's stylish in any season.
Keep an eye on multi-seasonal dresses and skirts listed in the sale sections, as well. A relaxed shirtdress looks incredibly fresh when left open and worn as a light jacket, while a sleeveless number is easily transformed into a jumper when layered over a button-down shirt and tights.
Pencil, midi and maxi skirts are summer office staples, and these longer hemlines are an excellent accompaniment to boots and sweaters as we move toward winter. J.Crew currently has a linen cargo skirt, valued at $98, marked down to just $19.99 ($15.99 for cardholders).
Similarly, scarves, handbags and jewelry in rich shades and versatile neutrals are easily found in clearance sections at the moment. It's no secret that women love a great shoe sale, and you'll find a range of footwear, including ballet flats, pumps, mules and strappy heels at excellent prices.
See all women's apparel Slickdeals here!
Men's Wardrobe Must-Haves
Men's summer clearance sales are equally impressive. This is an ideal time to buy shorts, tanks and polos, while also catching great deals on seasonally versatile styles.
Chinos and button-down shirts are everyday pieces that are both work-appropriate and casual enough for weekend wear, and these basics are priced low right now at sites like J.Crew Factory. The store currently has lightweight sweaters and dress shirts priced as low as $14.99 and relaxed chinos for only $16.99. In addition, men's lightweight suiting separates are greatly reduced as heavier fabrics debut in stores, so take advantage of these savings on work essentials. Macy's has even been offering customers up to 75 percent off men's clearance suits.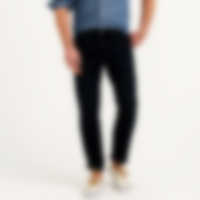 Another clearance item worth checking out is men's denim, as many stores are transitioning perfectly versatile jeans to their sale sections. Amazon is featuring a pair of $140 Naked and Famous jeans for only $42 with free shipping, while JCPenney is offering a variety of washes and cuts for just $19.99. Even better, the store has given customers a steady stream of coupon codes that take an extra 15 to 25 percent off already low sale prices for deals that are difficult to beat. J.Crew currently has men's dark wash jeans that were originally $98, priced right at $14.99 after adding the coupon code GETSHOPPING to the sale price.
Men's sneakers are also worth searching for, as many styles are included in summer clearance sales to make room for boots and loafers. These wardrobe staples work in every season, so it makes sense to buy them when the prices are significantly slashed.
See all men's apparel Slickdeals here!
Savvy Savings for Kids and Teens
Back-to-school shopping can take a toll on your wallet, but before you splurge on heavily marketed full-priced styles, look for opportunities to round out the kids' closets with discounted summer buys.
You can currently save an additional 60 percent off of clearance items at American Eagle, making it a great stop for juniors' clothing. Old Navy offers a host of kids' clearance items, from tank tops and rompers to more versatile skirts and trousers. This adorable black and white girls' dress, originally priced at $17.94, is now only $4.89 at Old Navy after applying the site's additional 30 percent off coupon code ENJOY.

For teenagers, stores like as Forever 21 and H&M are always priced well. Forever 21 frequently offers "buy one get one free" deals on its sale items, and occasionally even extends free shipping on orders over $21. But keep in mind that the store's return policy only allows you to receive store credit for items you bring back, so fitting rooms may be best when going this route. H&M boasts everyday prices as low as $2 on sale items for kids. You'll find light jackets, sweaters, treggings, leggings and tees that help make that classroom return much more affordable overall.
See all children's apparel Slickdeals here!
When and Where to Find the Best Deals
LOFT and Gap both offer extra incentives for people who love to save. They are rewarding customers with bonus cash to redeem on future purchases, which is a great option for those searching for summer deals and newer fall must-haves. LOFT is currently deducting 40 percent off its selection of sale and clearance items with no code needed, and to make it even sweeter, you'll also earn a $25 LOFT cash card for every $50 you spend. This deal runs from August 19th through September 12th, and you can redeem your cash cards on full-priced merchandise starting September 13th and lasting through September 27th.
Likewise, Gap is extending customers $25 in GapCash for every $50 spent now through September 7th, with a maximum of $125 in GapCash earned per transaction. That means that a purchase of $250 will yield you $125 in savings on a purchase made from September 16th through September 21st. Plus, the store is currently running a promotion that saves you an extra 30 percent off online purchases – including already reduced sale prices – using code SEPT, so earning your GapCash is even more enticing. Slickdealer Jason.Aw has an entire family wanting to purchase new clothes and says this is "perfect timing for me to buy their clothes at Gap."
J.Crew has been extending savings on summer items with an extra 30 percent off sale styles using code SHOPNOW online. The site is even offering customers an extra 50 percent off final sale items (a whopping 60 percent for cardholders). If you know your size and have no doubts about the purchase, this truly is a great sale to shop. J.Crew Factory's sale section is also worth browsing, with the code ADDTOBAG treating customers to an extra 25 percent off purchases of $100 or more site-wide (clearance items included) plus free shipping. Slickdealer rogun says that "J.Crew Factory is pretty good for factory clothing," and I happen to agree.
Another site to consider is ThredUp. I recently discovered this treasure trove of a store, and it's a wonderful option for those who love the thrill of consignment shopping. The store buys name-brand women's and children's clothing (sorry, guys), so you can also make money through them the next time you need to organize your closet. The site has an ever-expanding inventory of designer items at amazing prices. As a new customer, you can save an additional 40 percent off your purchase with code SEPT40 (the maximum savings amount is $50), and you'll find many items with tags still attached. I just bought my mom a pair of Kate Spade shoes from here in pristine condition. The MSRP was $180, and I got them for $27.30 (she was so proud.) Slickdealer nekopon got "an awesome dress (retail $80) here for only $2.99," and JeiMor raves that the site is "better than eBay!"
Keep in mind that Labor Day sales are quickly approaching, and as more and more stores unveil their fall line-ups, you'll continue to see price reductions and flash sales on late-summer merchandise. If you're eyeing a few pieces in particular, it pays to utilize our Price Tracker tool to do the watching for you. You'll get notified immediately if an item you love is reduced, which gives you a competitive edge over other shoppers – no elbow-throwing required.
So grab a cup of coffee (I recommend the pumpkin spice variety), and get to shopping. There's no better time to stock up on summer basics. Whether you're storing shorts and sandals for a fashionable debut next year or purchasing items you can wear year-round, these end-of-summer prices simply can't be beat.
Images courtesy of ©iStock.com/Tassii, Loft, J.Crew and Old Navy.
---
Any product or service prices/offers that appear in this article are accurate at time of publish, and are subject to change without notice. Please verify the actual selling price and offer details on the merchant's site before making a purchase.