Sponsored
Keep Track of Your Furry Friend with Discounts on Whistle Smart Trackers for Pets
Whistle's smart trackers make it easier for pet owners to accurately monitor their pet's health, location, and fitness.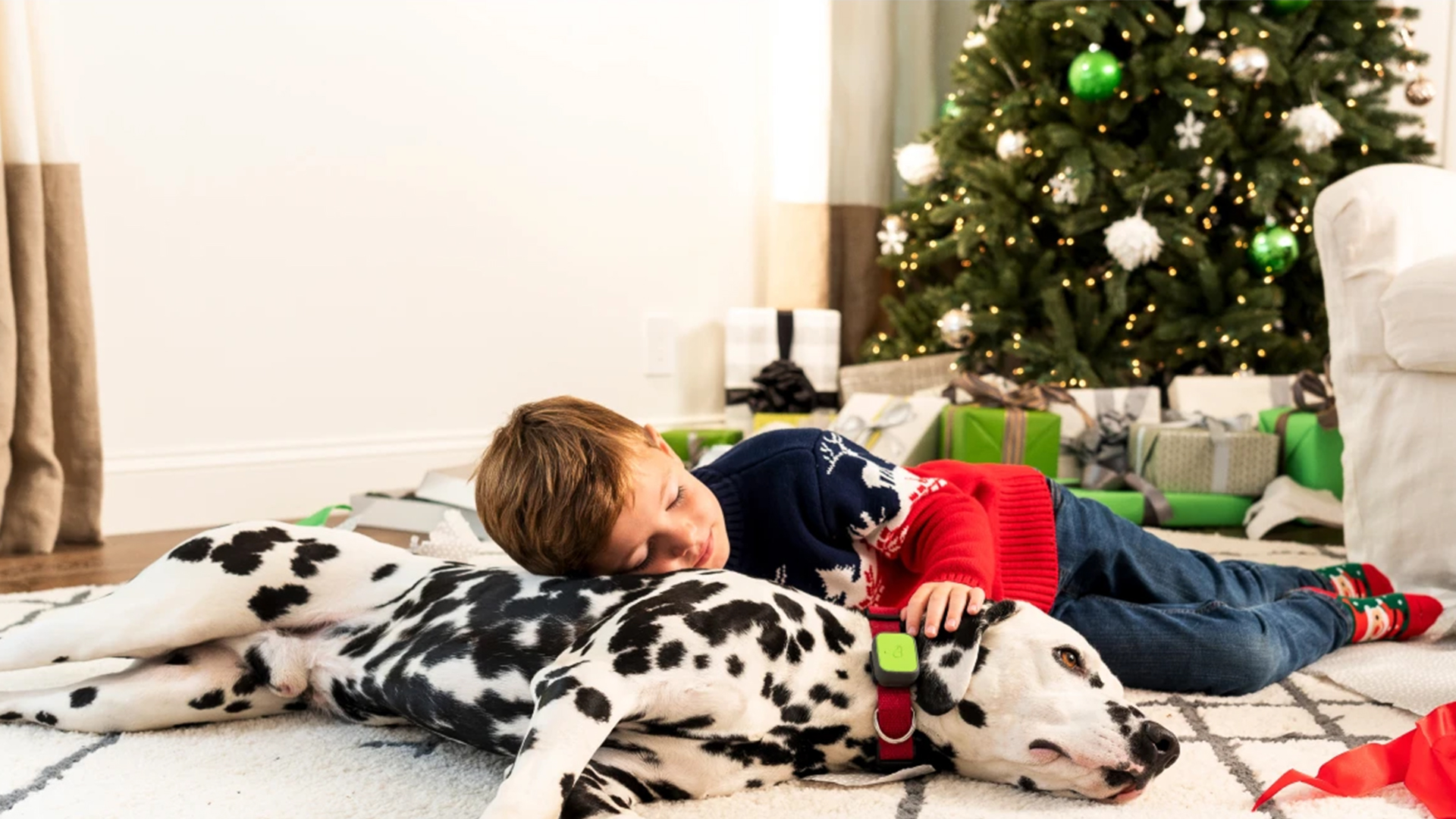 If you're a pet lover, you know that taking care of your furry four-legged friend is just as important as taking care of a family member. 
This holiday season, consider giving the gift of health and wellness to your pets. Whistle pet tracking devices are great holiday gifts for pet owners who want to take preventative steps and be in control of their pet's health and safety.
According to Whistle, its 360º tracking feature is the only one of its kind that monitors four common behaviors in your dog that can alert you to early signs of illness:
Elevated scratching can mean skin allergies, irritation or infection.
Increased drinking can show early signs of kidney disease or diabetes.
Excessive licking could be a sign of discomfort, pain or dietary issues.
Sleep disruptions may point to sleep disorders or insomnia.
The Whistle GO Explore and Whistle FIT provide personalized health and fitness insights about your pet's behavior so you can better understand their eating, exercise, and daily health habits.
Whistle Holiday Promotions

Whether you're shopping for yourself or another pet owner, consider purchasing a Whistle holiday gift set.
Through December, Whistle is offering holiday promotions on its Whistle GO Explore and Whistle FIT Gift Sets.
Save up to $120 on the Whistle GO Explore Gift Set. Includes 15% off the Whistle GO Explore Tracker, 3 months free with a purchase of a 1 year Whistle 360º Plan Subscription, a free Whistle Leash ($49.95 value), and 50% off a Whistle Twist & GO collar.
Save up to $120 on the Whistle FIT Gift Set. Includes 15% off the Whistle FIT Tracker, plus 3 months free with a purchase of a 1 year Whistle 360º Plan Subscription.
Once you purchase a Whistle tracker, you can activate your Whistle 360º Plan through the Whistle app. During the holiday sale, the subscriptions can be purchased at a discount. At full price, a one-year Whistle 360º Plan costs $59.40 for the Whistle FIT and $95.40 for the Whistle GO Explore. A two-year plan for the GO is originally $166.80.
Pet Tracker Features

According to Whistle, you can accurately monitor your pet's whereabouts and health with its durable and waterproof trackers that easily attach to your pet's collar.
You can choose from the Whistle GO Explore, which has health, fitness, and location features, or the Whistle FIT, which has just the health and fitness features.
Each Whistle tracker requires its own Whistle 360º Plan to be activated.
Whistle GO Explore

The Whistle GO has the same great health and fitness features as the FIT, but it also has location tracking and escape alerts. The next time your dog escapes, you'll be able to track them down in less than a minute. When you start a "Track" session, you will receive an updated location alert every 15 seconds, according to Whistle.
In addition to health and location tracking, Whistle also offers a "Tele-Vet" service for a limited time through the Whistle App. When your pet is unwell, you can conveniently access the service and communicate with a veterinarian.
You'll also get access to Whistle's Food Portion Calculator, which lets you see if your pet is overeating or getting the proper amount of food. The feature allows you to personalize food portions based on "age, breed, weight, exercise levels, and types of dog food."
Box features: 
Whistle GO Explore Tracker
2 collar attachment options
USB cable
Whistle FIT

The Whistle FIT is a health and fitness smart tracker that attaches directly to your dog's collar. According to Whistle, the tracker comfortably fits dogs of all sizes and breeds.
One of the device's many benefits is the Health Monitoring feature, which can track and analyze pet behavior, such as licking, scratching, and drinking.
You'll be able to monitor common or red-flag behaviors and get alerts about potential health issues. Additionally, if you want to figure out when your dog last napped or ran, you can use the Whistle FIT's 24-Hour Timeline feature to stay on top of their fitness and health routine.
Box features:
Whistle FIT Tracker
1 Hook & Loop Collar Attachment
Whistle Accessories and Ways to Save

Whistle also sells a variety of pet products, ranging from nylon collars and leashes to replacement parts for the Whistle GO Explore device.
Plus, there are many ways to save on Whistle products this holiday season:
For a limited time, you can get a $50 Amazon gift card for your referral. Find more info here.
You can try Whistle products for 90 days, risk-free. You'll also get a one-year product warranty and free shipping.
With several limited-time holiday-themed leashes and collar designs to choose from, Whistle makes it easy to shop for pet accessories and health wearables this holiday season.
Our editors strive to ensure that the information in this article is accurate as of the date published, but please keep in mind that offers can change. We encourage you to verify all terms and conditions of any product before you apply.