Now Is a Great Time to Buy an Xbox One X
For less than $300 you can pick up a console, wireless controller and choice of game.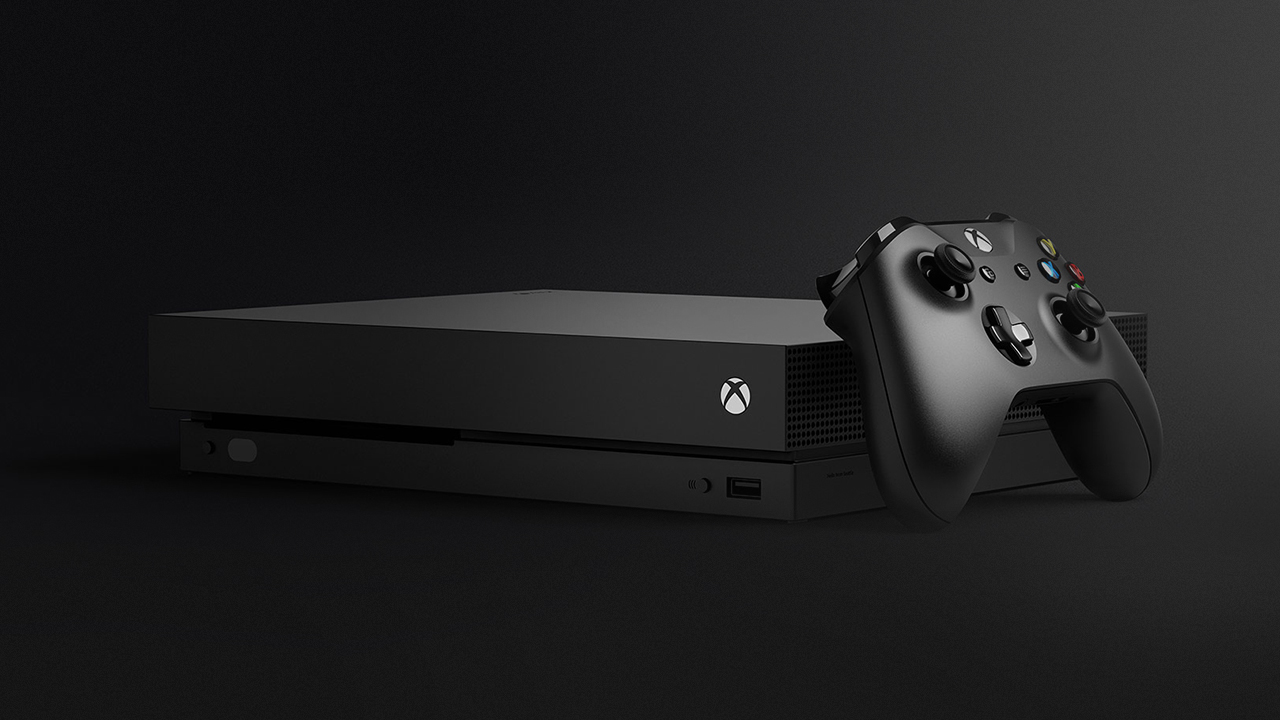 If you've been thinking of pulling the trigger on a new game console, there has never been a better time to purchase an Xbox One X. Sure, the brand-new Series X is slated to launch later this year—but that doesn't necessarily mean it's the smartest investment for you.
While the Series X will be twice as powerful as the Xbox One X, that's not as big of a difference as you might think. For reference, the Xbox One X is four times as powerful as the launch Xbox One, and you can still play pretty much any 2020 game on the older system.
On top of that, Microsoft has confirmed the new console won't feature exclusive titles until at least holiday season 2021. That means any game available on the Series X will also be available on either PC or Xbox One.
Check Xbox One X Prices at Microsoft
Specs aside, there are plenty of savings-conscious reasons to opt for the Xbox One X in 2020. At launch, the Series X will almost certainly cost an arm and a leg (remember, the Xbox One X launched at $500, and that was basically at cost). What's more, several retailers are currently offering steep discounts on the Xbox One X to free up shelf space for the Series X.
The Best Current Xbox One X Deals
The Xbox One X typically retails for around $399.99 but is currently available in a variety of bundles at ridiculously low prices. Be sure to set up a Deal Alert if none of these catch your eye, but you'd be hard-pressed to find anything better than what's currently on offer.
Microsoft
As part of its Spring Xbox Sale, Microsoft is currently offering discounts on a variety of Xbox One X consoles. Here are a few of our favorite offers:
All of the above bundles qualify for Xbox All Access, which means you can choose to pay for it in monthly installments, rather than all at once. This actually has some serious benefits: for $24.99 a month, you get the Xbox One X console and a Game Pass Ultimate subscription. The downside to this is you'll end up paying $600 for the console, but it also gives you the option to upgrade to a Series X console after you've made 18 payments (or $450).
With Xbox All Access, you can basically pay for a Series X in monthly installments, and you get to use an Xbox One X the whole time.
GameStop
Not only is GameStop discounting most Xbox One X consoles, it's also cutting the cost of a 3-month membership to Xbox Game Pass Ultimate by $15 if you purchase any Xbox One console. If you're interested in gaming accessories, GameStop will also discount KontrolFreek items by 10% when purchasing your system. These are the best deals available, but there are plenty more listed on GameStop's website.

Target
Like GameStop, there are several bundles available at Target. Be sure to check out their full catalog here, but these are our top picks.
Dell
If you don't mind purchasing a refurbished system, Dell is currently offering a great bundle that includes both a wireless controller and The Witcher 3. Plus, it's backed by a 90-day warranty to ensure the console functions as advertised.
Kohl's
Oddly enough, the department store has steeply discounted one Xbox One X bundle. The retail giant is offering a brand new 1TB console together with a wireless controller and NBA 2K20 at $100 off its normal asking price. Even better — you'll earn $60 in Kohl's Cash that's valid through April 19th.
Best Buy
Along with Star Wars Jedi: Fallen Order and a wireless controller you'll also get one month of EA Access, Xbox Game Pass and Xbox Live Gold.
Save Money by Waiting to Buy the Series X
As is customary with new consoles, Microsoft will probably release an updated model of the Series X a few years after its initial launch, giving the new model more power while lowering the price of the original. This means if you purchase an Xbox One X now, you'll be able to get at least three years of solid gaming out of it before needing an upgrade to the Series X.
By then, the original Series X will likely cost a fraction of what it will at release. The Xbox One X is no slouch, either, featuring 4K Ultra HD Blu-ray technology, six teraflops of graphical processing power, and the ability to stream and record games in 4K resolution.
If you decide to wait a little while before purchasing a new Xbox, set up a Deal Alert to make sure you get the best price.
Xbox Deal Guides You Might Like
---
Any product or service prices/offers that appear in this article are accurate at time of publish, and are subject to change without notice. Please verify the actual selling price and offer details on the merchant's site before making a purchase.