This Could Be Your Last Chance to Buy an Xbox One X
The Xbox One has officially been discontinued ahead of the Xbox Series X release, so scoop one up quick.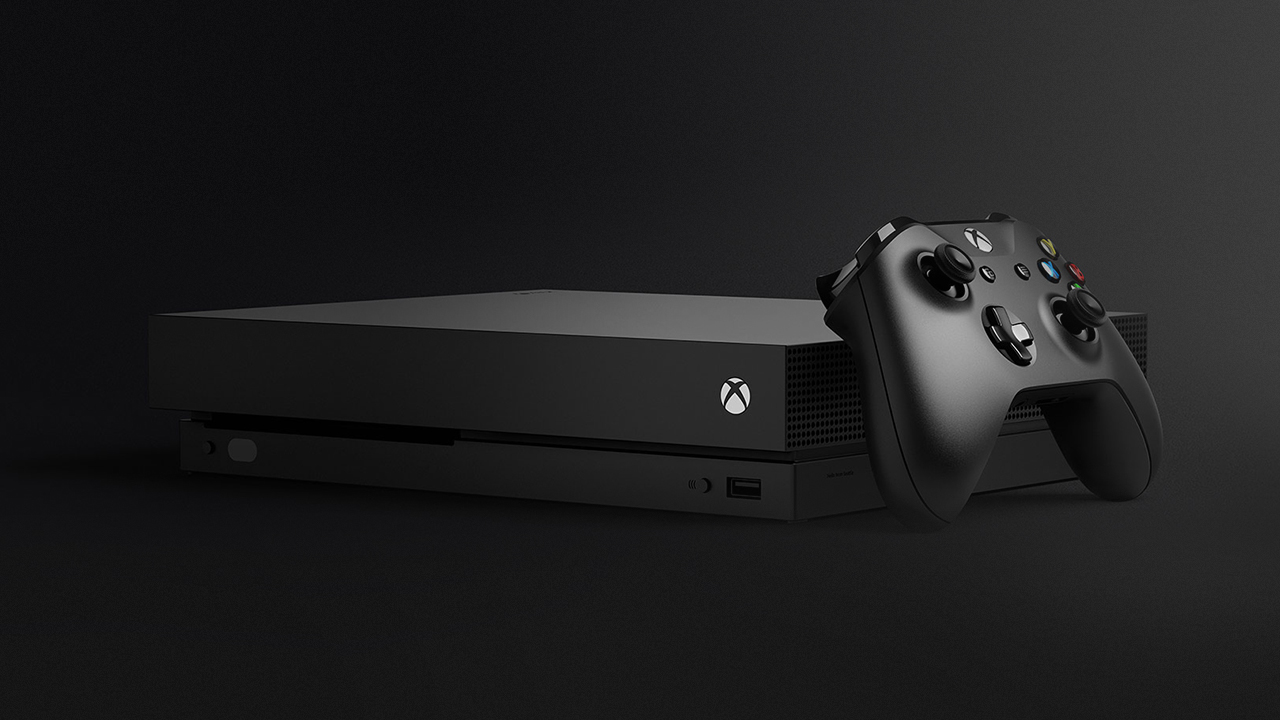 If you've been waiting for the right time to pick up an Xbox One, you had better hurry and scoop one up. Ahead of the Xbox Series X's holiday 2020 release date, Microsoft has officially ceased production of Xbox One X and Xbox One S, bringing an end to an era of gaming. In line with this, all Xbox One X skews are currently sold out, but you can still pick a pre-owned one up at GameStop for $40 under MSRP. 
Check Xbox One X Deals at GameStop
With the next generation of consoles on the way, it might seem normal for Microsoft to pull the plug on the last generation. However, this move actually breaks from the company's previous trends—while the Xbox One released in 2013, the older Xbox 360 remained in production all the way into 2016.
Microsoft hasn't officially said why the Xbox One is receiving a hasty exodus, but it's possible poor sales numbers are at least partially responsible. The Xbox One has sold an estimated 50 million units since launch. To put that into perspective, the Xbox 360 sold roughly 86 million units over the course of its run. On the plus side, this bodes really well for the potential of the Series X. Microsoft is claiming you'll be able to play any Xbox One-compatible game on the Series X (including backwards-compatible 360 and original Xbox games), so there's no reason to keep producing less powerful consoles if they're able to pull it off.
The discontinuation is good news for patient gamers, as retailers are likely to discount their remaining stock in order to clear the shelves for the new system. We're breaking down some of the current, and possibly last, deals on the Xbox One X.

The Best Current Xbox One X Deals
The Xbox One X typically retails for around $399.99, but is currently available in a variety of bundles at ridiculously low prices. Be sure to set up a Deal Alert if none of these catch your eye, but you'd be hard-pressed to find anything better than what's currently on offer.
GameStop
If you're looking for a new Xbox One X from GameStop, you're unfortunately going to have to pay full price. However, GameStop is offering pre-owned and refurbished consoles at discount. They are also offering certain bundles on new consoles that include games at no extra price. These are the best deals available, but there are plenty more listed on GameStop's website.
Xbox All Access
One of the few remaining ways to purchase an Xbox One X is by signing up for Xbox All Access.
This service allows you to pay for your console in monthly installments rather than all at once, and it includes access to over 100 Xbox games with no additional charge. The service starts at $19.99 a month for a 24 month contract, which will end up costing you $479.66 over two years. That's more than the MSRP for the Xbox One X, but this is truly one of the last ways to get your hands on this console new.
This deal is typically available through Amazon and Best Buy, but both retailers are currently sold out of eligible consoles. It might be worth checking in from time to time to see if they have new offers available.
Save Money by Waiting to Buy the Series X
As is customary with new consoles, Microsoft will probably release an updated model of the Series X a few years after its initial launch, giving the new model more power while lowering the price of the original. This means if you purchase an Xbox One X now, you'll be able to get at least three years of solid gaming out of it before needing an upgrade to the Series X.
By then, the original Series X will likely cost a fraction of what it will at release. The Xbox One X is no slouch, either, featuring 4K Ultra HD Blu-ray technology, six teraflops of graphical processing power, and the ability to stream and record games in 4K resolution.
If you decide to wait a little while before purchasing a new Xbox, set up a Deal Alert to make sure you get the best price.
Xbox Deal Guides You Might Like
Our editors strive to ensure that the information in this article is accurate as of the date published, but please keep in mind that offers can change. We encourage you to verify all terms and conditions of any product before you apply.