10 Ways to Save This Halloween
Save big with these top Halloween finds.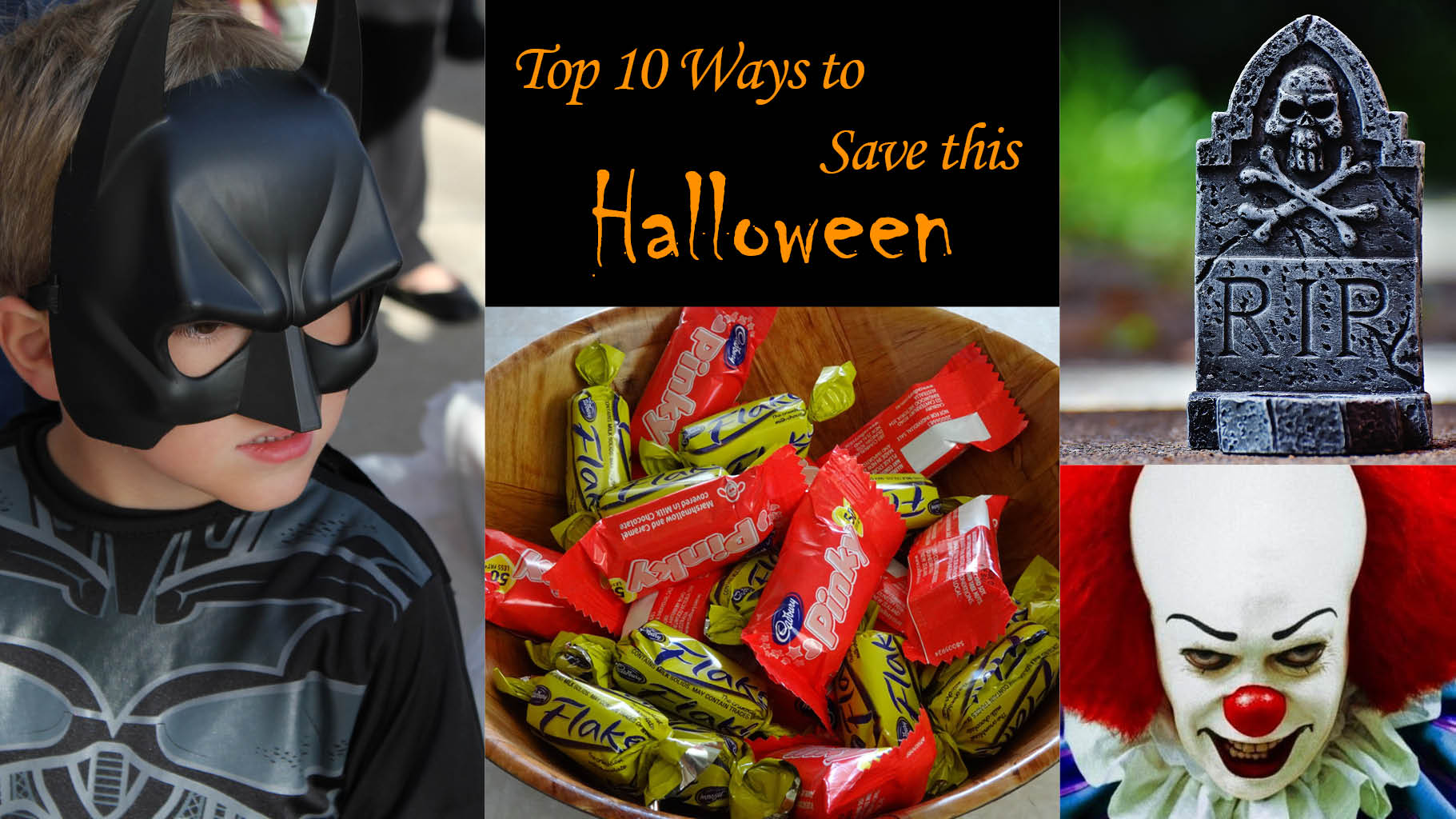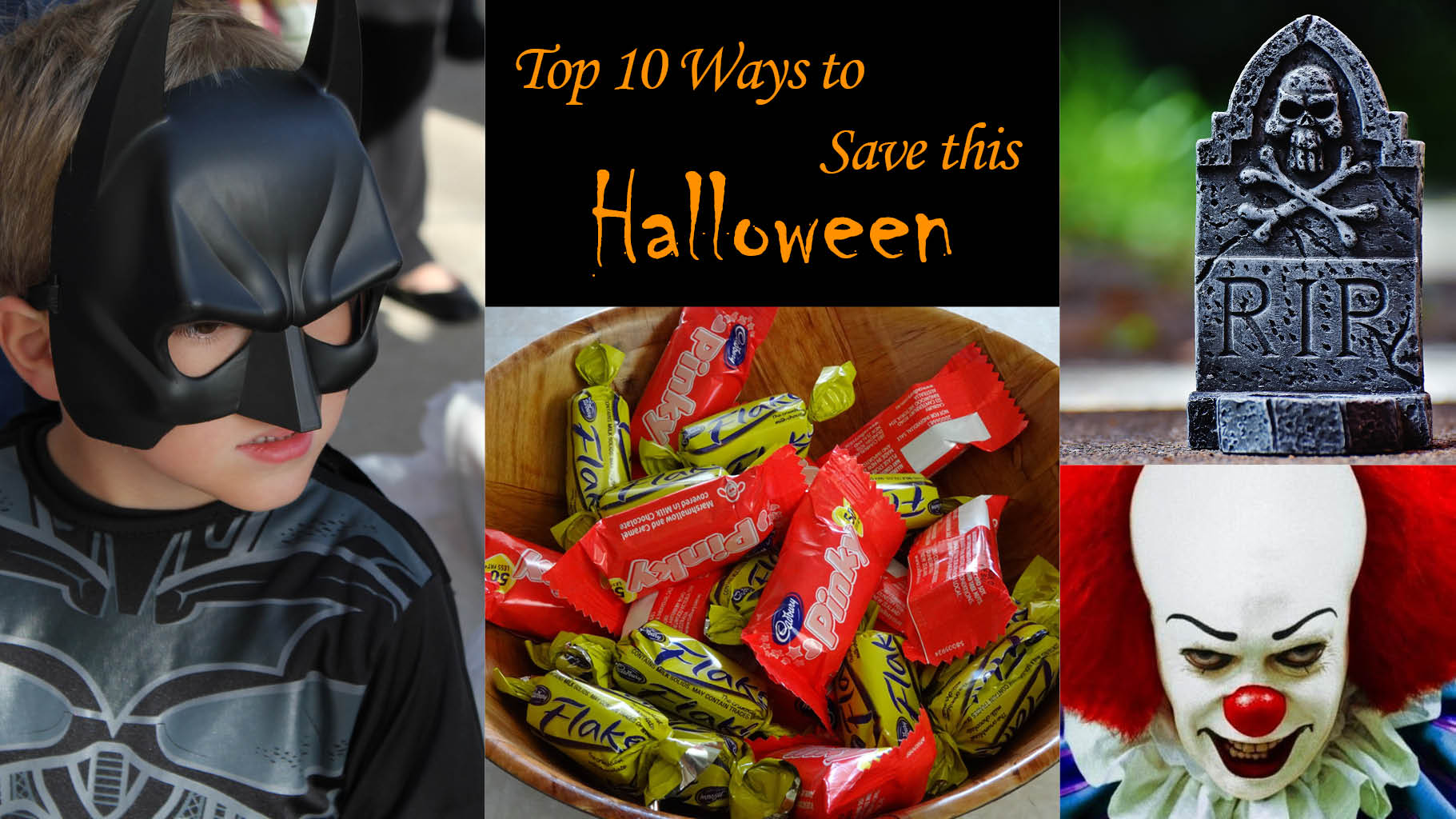 It's nearly Halloween and whether you're looking for the best costume or trying to fill in the details for a monster house party, there's no reason to be caught paying scary high prices.
We took a look at some of the top Halloween expenses, from costumes and candy to decorations and party favors, in order to help you save. We've got tips on where to shop, what to buy and when to think outside of the box so that your Halloween is a hit with friends and family, instead of a hit to your wallet!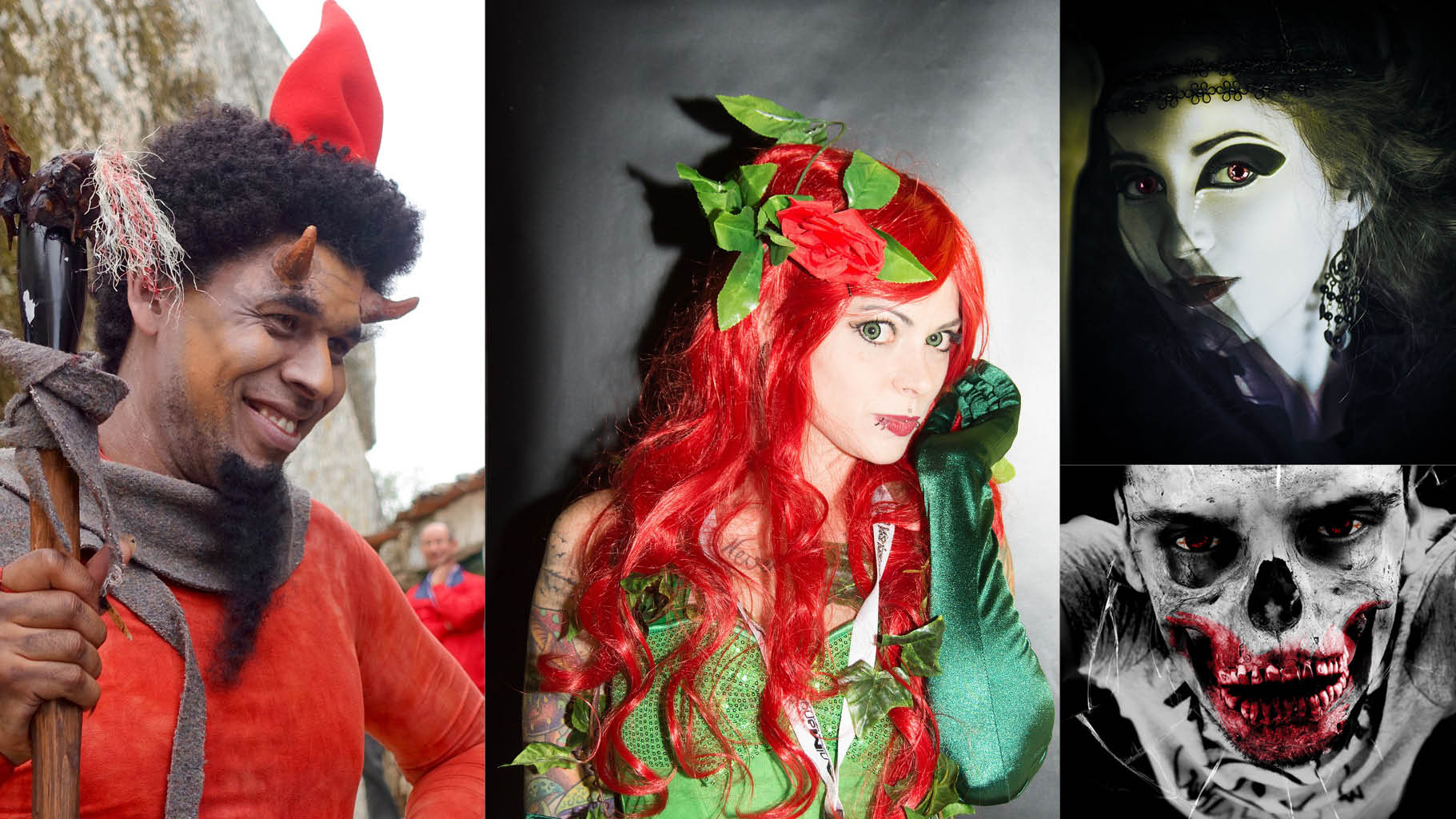 1) Halloween Costumes
Halloween just isn't Halloween without a creepy or zany costume for you, your family or your four-legged friends. Say you're a Star Wars fan and want to play Rey or Finn from "Star Wars: The Force Awakens." You can expect to spend between $35 and $50 for a standard outfit, with premium costumes breaching the $100 mark, and accessories costing between $10 and $15. Plus, you don't want to forget that $20 baby BB-8 costume for your toddler to complete this epically awesome setup. Suddenly, you're out a couple hundred bucks just to outfit your family for one night.
Given these prices, finding good deals on costumes is key. Luckily, since September, deals on costumes have been popping up left and right. BuyCostumes.com was recently selling their Nightmare Collection masks for up to 80% off, plus they had a recent deal for an $8 Newegg gift card with the purchase of an adult inflatable t-rex costume. Meanwhile, Amazon had a recent Deal of the Day offering 50% off select costumes. And that Rey costume you were looking for? It's currently on sale for as low as $28.63 on Amazon (down from $80).
threadID: 9161195
threadID: 9126811
threadID: 9169451
You can expect the big box stores to follow suit as we get closer to the holiday. For example, Kohl's is currently offering 15% off Halloween purchases with code SAVEMUMMY (through Oct. 12), while Target is offering a deal where you get $5 off when you spend $25 or $10 off when you spend $40 on select Halloween costumes and purchases. We expect to see even more deals as we get closer to Halloween. Of course, it's always a dance between waiting until the very best last-minute Halloween sales and finding the perfect costume before they run out, so if you're dying for a specific costume, it's probably best to shop sooner rather than later.
The key to saving is keeping your eye out for the promising deals, or alternatively, simply setting up a Deal Alert for costumes and letting us do the work for you. And, if you really want to save big, remember that you don't have to shop those expensive pop-up Halloween stores or department stores. Local second hand stores are an under-utilized and inexpensive way to save on lightly-used Halloween costumes and accessories. Many even keep a stock of costumes still in the packages. And if you're really creative, you can shop the cheap apparel and put your costume together on your own.
2) Halloween Candy
Halloween isn't quite right without sweets. Well, the Slickdeals forums don't disappoint when it comes to sweet-tooth savings; and for that we sincerely thank you.
Halloween candy deals have been popping up more and more recently, with larger bags of candy topping $20. However, savvy online shopping could mean snagging a big, 105-count bag of chocolates for only $8.49, with free shipping too. If your neighborhood is a popular trick-or-treating destination, the key is to think big. The bigger the bag, typically the bigger the discount. For example, Amazon recently offered this 250-piece bag of Mars candies for just $15.90 (currently $30 to $35). Keep your eyes peeled on the Slickdeals Frontpage for more of these deals the closer we get to Halloween.
threadID: 9163147
3) Gift Bag Fillers
We all like getting things at parties, so gift bags can help ensure your party is one to remember.
Hollar.com is a great place to find some fun fillers for kids gift bags without having to sift through the mess at your local dollar store. Check out their Hollarween Shop for things like spooky stickers and silly sunglasses to keep the tikes entertained this holiday. There are even party blowers and other party essentials. Plus, if you print out the code on spooky Halloween papers, you can even include the digital download codes for Disney movies from Hollar.com for as low as $2, or copies of Max Brooks' "The Zombie Survival Guide" at Amazon for $2 for the adults. This a great non-candy/non-toy option for gift bags.
threadID: 9173223
Keep tabs on all the little ones with 100 glow stick bracelets in mixed colors, ensuring the kids (and sometimes adults) are entertained in the dark. Usually, these packs are around $15, but last October, we saw sales in the $8 range. We don't know if they'll go on sale again, but chances are good they will.
threadID: 8181762
4) Party Settings
Plates, spoons, cups and other required items for your upcoming bash can all be found on sale. Start low with the dollar store-style savings at Hollar.com or check out other ways of saving on these simple items if you don't find what you need there.
If you're willing to go with plain paper plates and plastic cups, as opposed to Halloween-themed ones, you can save a bundle. Use the money you save to spruce up the rest of your decorations and party goers will hardly notice what they're eating off of.
Alternatively, if white plates and napkins just won't do, go for plain black plates and bright orange napkins. They'll still give off the Halloween vibe, but you'll spend less. For example, Amazon is currently selling a 50-count package of black plastic plates for just over $10. Meanwhile, these Halloween-themed plates are selling for $2 for an eight pack. Now, that's still a good deal, but you're only getting 40 plates for $10 instead of 50. That's a no brainer, people.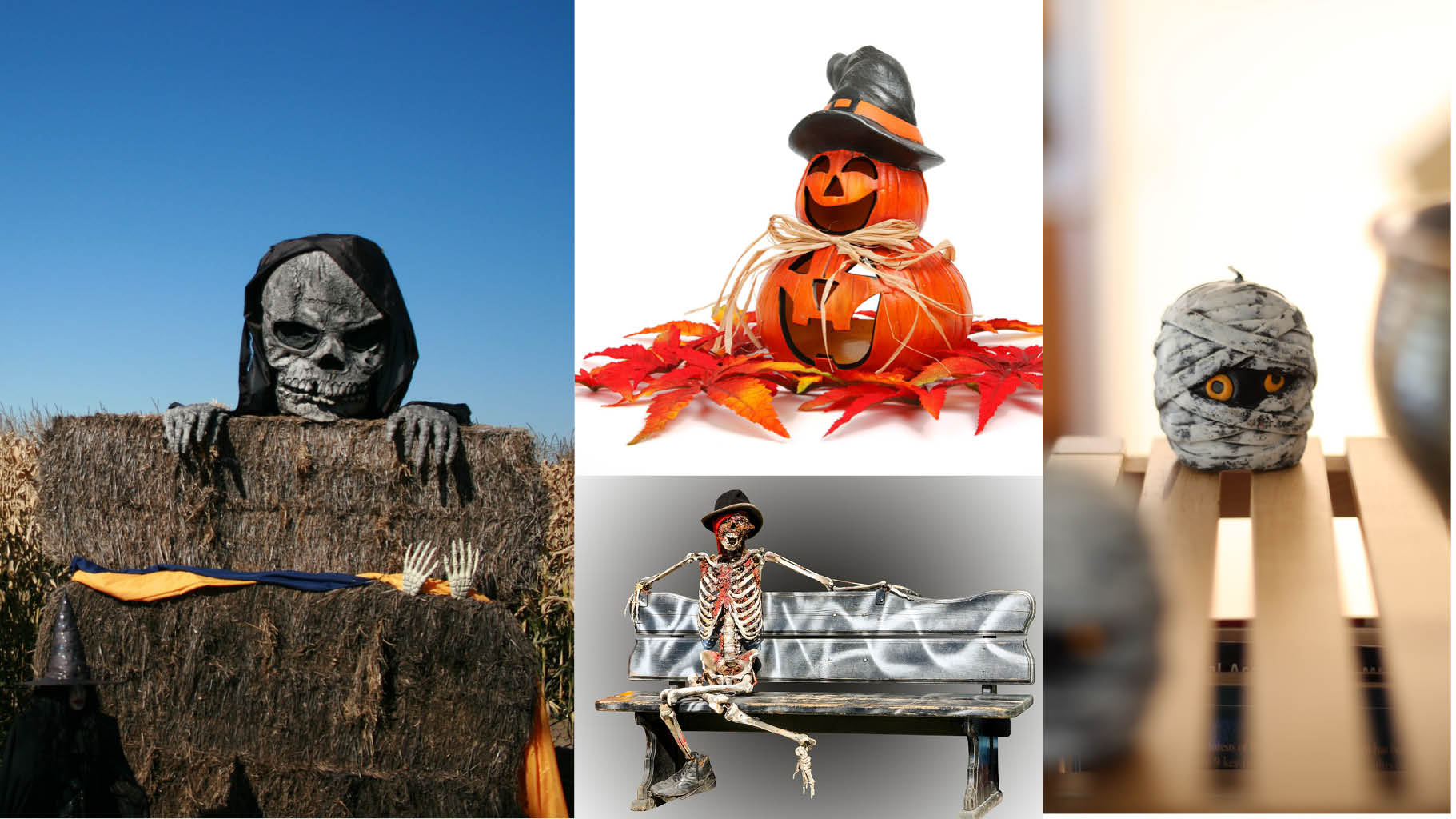 5) Household Decorations
Just like at Christmas, part of Halloween's appeal is putting up decorations to wow your neighbors.
One of the creepiest items I found in my perusing was an animated farm boy by Halloween Effects. With an MSRP of $321.98, this creepy moving and laughing doll is currently on sale for $99.99, which is a huge discount on a decoration you can use again and again each year. This clown peeper decoration is a close runner up in the creepy decoration department, and it's currently nearly 30% off.
Aside from specific pieces for your yard, you can also save other ways, too. Garden.com is offering many outdoor and indoor decorations for 15% off, including bats, witches, vampires, spiders and more.
6) Party Foods
We all know the list of staple party foods, such as chips and dips, cookies and other party delights. Most of the snack-food savings to be had are on large quantities of single-serve items, like individual sized bags of chips, and bulk items.
Currently, you can get an 18oz can of Planter's whole cashews for just $6.40, or a 50-count variety pack of Frito-Lay chips for just $13.77. If you cook up a storm on certain items, you can use snacks as fillers for what you don't have time to create. Check out the Slickdeals Snacks page for the latest deals.
threadID: 9160467
threadID: 9093823
threadID: 9096463.
7) Ready to Eat Foods
You don't have to spend hours in the kitchen or pay a fortune on catering to have more than snacks at your party. Purchasing pre-made food can save you a ton of time and, with the right deals, a bit of money too.
Discounted gift cards are a great way to save on prepared foods. For example, Costco recently offered $60 worth of Cold Stone Creamery gift cards for just $35, which means some serious savings on desserts for your party. Meanwhile, Raise.com recently featured $75 worth of Applebee's gift cards for just $59, which would be a great way to get some platters of appetizers.
threadID: 8992127
threadID: 9170511
A recent coupon code through Cardcash.com could have saved you between 15% and 35% at Krispy Kreme, Starbucks, McDonalds, Dunkin' Donuts, and more. Subway cards can be used on their catered sandwiches, too, including long subs and platters of sandwiches.
threadID: 9091815
If pizza is more your style, recently Dominos had "Buy 1 Get 1 Free" coupons on carry out pizzas and Papa Murphy's had a 50% off coupon for online or mobile orders at participating locations. Pizza is the perfect party food and, luckily, these types of deals are easy to find. You only need a few pizzas to feed an army, so pick your pie and relax!
threadID: 9125767
While some of these options aren't traditional party foods, they'll work in a jiffy. A dozen donuts, a stack of subs, a platter of nuggets, some boxes full of pizza, and an ice cream cake for desert sure sounds like the makings of a great party to me!
8) Board Games for the Bored
When you've run out of apples to bob for and donkeys to pin tails on, pull out your favorite board game to chase away the boredom.
Just in September, Target had a "Buy 2 Get 1 Free" deal on all board games, with an extra 5% for Target REDcard holders. If card games are more your speed, the "Exploding Kittens" card game is currently on sale at Amazon for just $19.99 (regularly $24.99). While the insanely popular "Cards Against Humanity" can be had for $25 (its regular price), there are sometimes sales on the expansion card packs.
threadID: 9082159
threadID: 9014491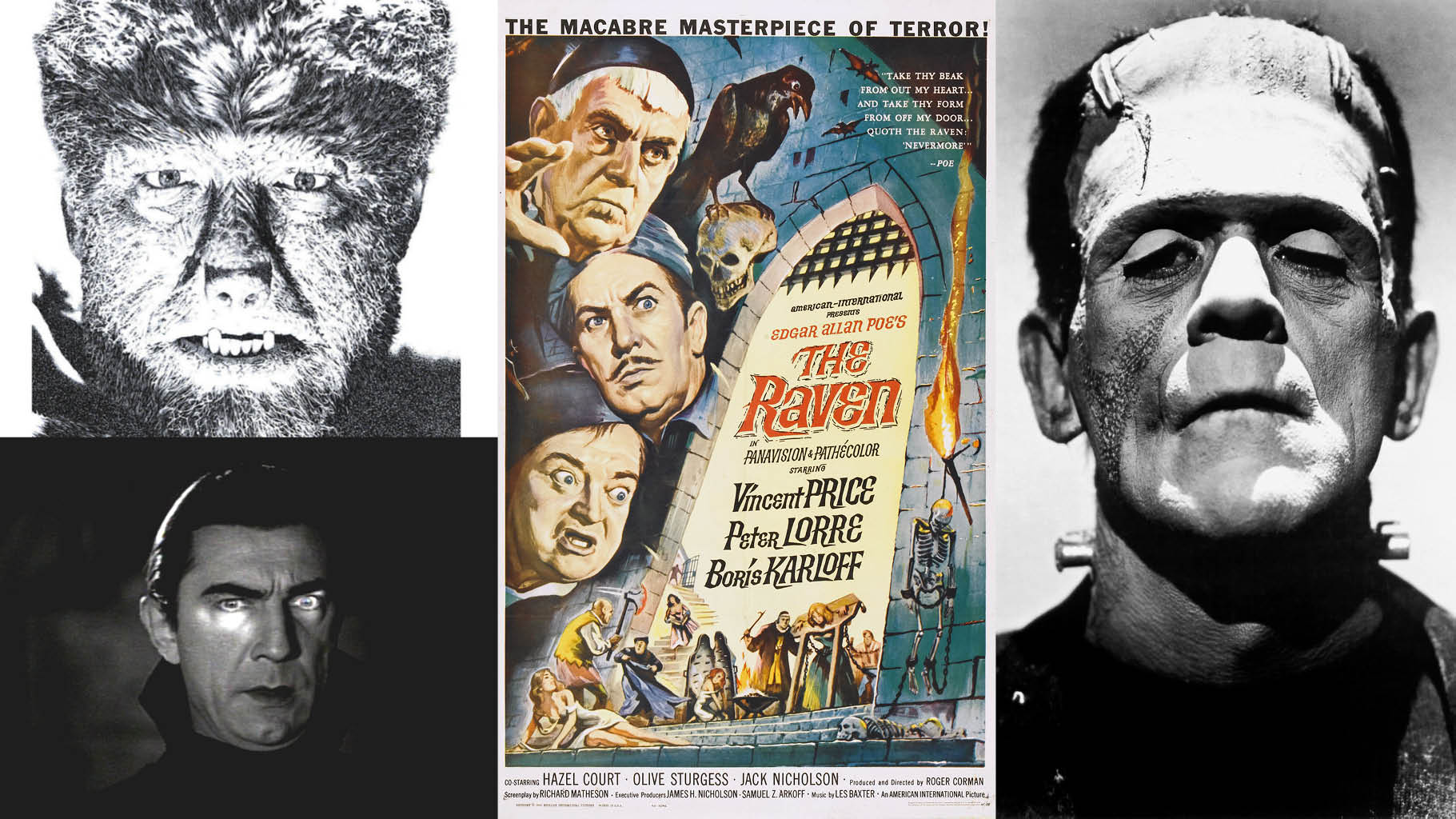 9) Scary Entertainment
Make an entertaining Halloween with a movie or TV show marathon featuring your favorite scary characters.
Both Walmart and Amazon are selling "The Matrix" boxset for only $9.96, down from around $15. One of the best deals we found on scary entertainment was a DVD copy of "The Texas Chainsaw Massacre" from Amazon for just $3.96.
Or, you could go a little more old school with Steven King's creepy clown in "It" from Walmart for only $3.74. "The Green Mile" is also $3.74 and "Pet Cemetery" is only a few cents more at $3.96 (usually around $6).
threadID: 9164071
If you're looking for newer items, check for sales on your favorite shows. Seasons of "The Walking Dead" and "Ash Vs Evil Dead" have both seen deals this year, and Halloween could be a prime time for more deals to pop up.
If you don't want to purchase movies, check out rentals from Redbox. You can get texted deals through their Days of Deals program (running through Oct. 16), or just check out discounts of $1 off rentals (which run between $2 and $5 for movies).
threadID: 9173111
10) Zombies, Undead, and Dungeons Oh, My!
You don't have to head out to enjoy a scary Halloween. Turn the lights off and play a scary video game or gather your friends for some party-time game play.
Single player games to get you in the Halloween mood include the PC digital downloads of "Dark Souls II," "Resident Evil" and "The Last of Us." Currently, Amazon has the "Resident Evil" series on sale, with digital downloads of the game starting at just $2.39. Amazon is also selling digital codes for "The Last of Us Remastered" for $9.99; that's some cheap Halloween entertainment!
threadID: 9169419
threadID: 9161271
Multi-player titles, such as "Gears of War 4" or "Diablo 3," allow for split screen or shared screen experiences for many people in one room. There's also the widely loved "Super Smash Bros." or "Mario Kart 8," both on Wii U, that are wonderful party plays. If you've got select games to trade in, Best Buy recently offered a $20 Best Buy gift card and $10 coupon towards a "Gears of War 4" pre-order. Additionally, Amazon offers Prime members 20% off all new video games and pre-orders within two weeks of release, which is definitely worth checking out if there's a new game you've been eyeing for your upcoming Halloween get together.
threadID: 9136771
Whatever your Halloween plans this year, there are always ways to save. From inexpensive costumes and candy to party decor and entertainment, there's no reason to spend a fortune setting up a spooky night for your family and friends. How have you saved on your Halloween spending this season? Sound off in the comments!
---
Any product or service prices/offers that appear in this article are accurate at time of publish, and are subject to change without notice. Please verify the actual selling price and offer details on the merchant's site before making a purchase.