7 Tips for Shopping at Target
You'll hit the bullseye with these money-saving tricks.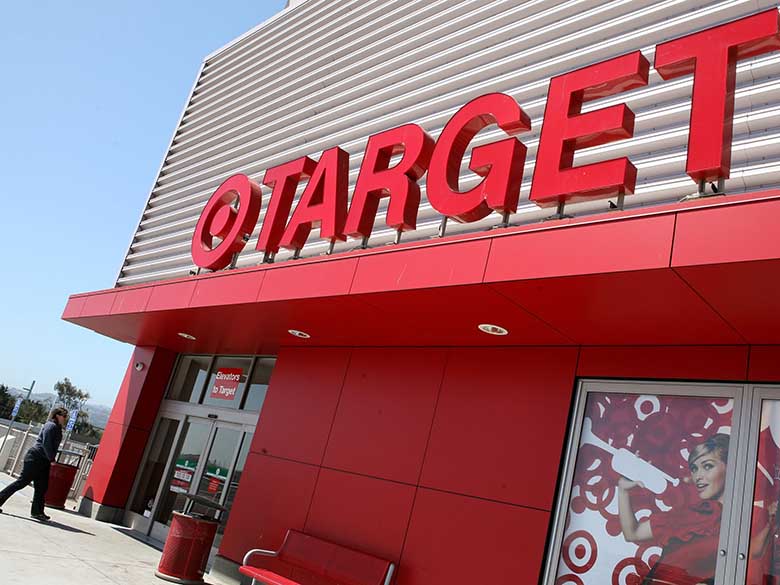 There's something magical about a trip to Target. That symbolic red bullseye is like a beacon for shoppers nationwide, reeling you in with promises of low prices on everything from food and electronics to limited-edition designer collections. Just last week, Target expanded their savings by rolling out a new price-matching policy that matches online prices from 29 of its major competitors. In honor of this announcement, we're taking a look at some of the best money-saving tips for shopping at one of America's favorite stores.
1. Stack Your Savings
Okay, extreme couponers, get ready for some exciting coupon-stacking opportunities ahead. At Target, you can pair a store coupon with a manufacturer's coupon. That, in itself, is a helpful way to save money, but the savings don't stop there, my friends. Download the store's Cartwheel App to take advantage of additional coupons that can be stacked on top of all the others. Yes, that's right. You can combine all three discounts, which is sort of amazing. Cartwheel regularly adds new deals each week, so look for ways to combine these offers with existing coupons in your collection. While many of you have already scored amazing deals using this app, Slickdealer Pantalalmon points out the one flaw of this otherwise great system; Cartwheel is currently for in-store use only.
2. Go RED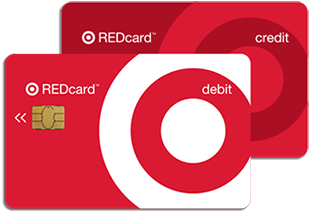 Not only do you save an extra 5 percent every time you use your Target REDcard (on top of the stackable deals mentioned above), but you'll also receive free shipping on any orders from Target.com with no minimum purchase required. As a cardholder, you'll even get an extra 30 days to return items to the store. Slickdealer Bluiemonster combined a 50 percent off Cartwheel offer and the 5 percent off REDcard incentive to buy a $79.99 HP Deskjet printer for only $37.99. The great thing about REDcard is that you can get it as a credit card or a debit card that is tied to your normal checking account. Of course, if you get a credit card REDcard, be sure to keep your balance paid. With an APR of 22.90 percent, you'll definitely want to stay out of the red.
3. Mark Your Calendar.
Most Targets follow a specific schedule for their weekday product markdowns, and knowing that schedule will help you score some impressive early bird savings. Here's the full category breakdown:
Monday: kids' clothing, baby products, electronics, stationary and accessories
Tuesday: women's apparel, domestics, food and pets
Wednesday: men's apparel, diapers, furniture, lawn and garden, and health and beauty
Thursday: shoes, lingerie, housewares, décor, luggage, sporting goods and toys
Friday: cosmetics, jewelry, hardware and automotive
You'll also find great deals on seasonal items and holiday clearance if you know when to shop. The day after certain holidays like Halloween, Christmas, Valentine's Day and Easter, holiday-themed merchandise is reduced 50 percent (30 percent for candy, sweet tooths). A week later, the price drops to 70 percent off, followed by an incredible 90 percent off only a few days after that. You'll also find similar markdown schedules on back-to-school items and seasonal décor.
4. Read the Tags.
There's nothing quite like the rush of seeing a red clearance tag on an item you like, but there's more to that label than just Target's favorite color. You'll want to search for two numbers beyond the listed price. First, look in the upper right-hand corner for a tiny number that will range anywhere from 15 to 90. While not followed by a percent sign, it does tell you the current percentage taken off of the original price. Don't just look at the percent or dollar amount, either. The cents listed in the clearance price can give you great info, too. If the amount ends in a 6 or 8, the price will be marked down again. A 4, however, means that the current price is as low as it will go.
5. Walk with purpose.
Target has a strange effect on us all. You walk in with a basic list, and then an hour later, you find yourself pushing a cartload of items you didn't know you needed. If you're going to wander the store, at least do it wisely. Always check the end cap displays to find hidden batches of clearance items, with prices ranging from 15 percent to 70 percent off. Basically, walking the aisles of Target keeps you financially and physically fit. Who knew clearance shopping could be so good for your wallet and your body?
6. BYOB.
That's "bring your own bag," just to clarify. (Entering Target with a bunch of beer could lead to a different outcome entirely.) You can go green and save money while you're at it thanks to Target's reusable bag incentive. For each reusable bag you bring with you to use at the checkout, you'll receive a five-cent credit. I know, it sounds pretty small, and it is. But if you're doing some major shopping, it can add up… and every penny counts, right?
7. Utilize price matches and adjustments.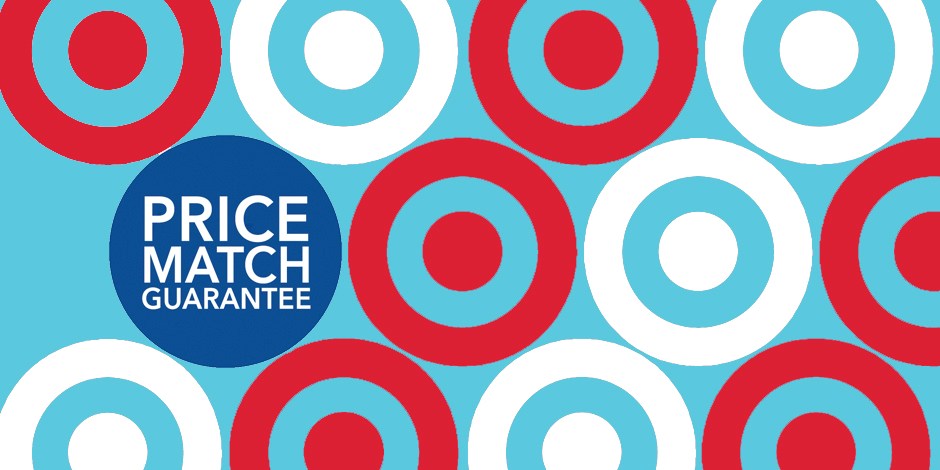 Let's get back to that major announcement that Target made last week on its price-matching policy. As of last Thursday, Target will now match online prices with such big names as Macys, Staples, Newegg, Wayfair, Drugstore.com, Diapers.com, Costco and Sam's Club.
Keep in mind that you can also receive price adjustments on Target purchases as well. Let's say that you bought a TV at Target on Friday, but on the following Monday, you see that the price has dropped 15 percent. Simply bring in your receipt, and the store will honor the new low price by refunding you the difference. This policy is valid within 14 days of the purchase date. Our Price Tracker and Deal Alerts tools will help you keep track of Target's prices, as well as those of its competitors.
Okay, Slickdealers. What do you think of Target's new price-matching policy? Do you use the Cartwheel app, and have you scored any incredible deals through the store's generous coupon stacking allowance? Share your own shopping tips with us in the comments!
Shop all Target Slickdeals here!
Images courtesy of Thinkstock/Justin Sullivan, Target.
Our editors strive to ensure that the information in this article is accurate as of the date published, but please keep in mind that offers can change. We encourage you to verify all terms and conditions of any product before you apply.