Find the Perfect Area Rug for Less Than $150
The right rug can make all the difference.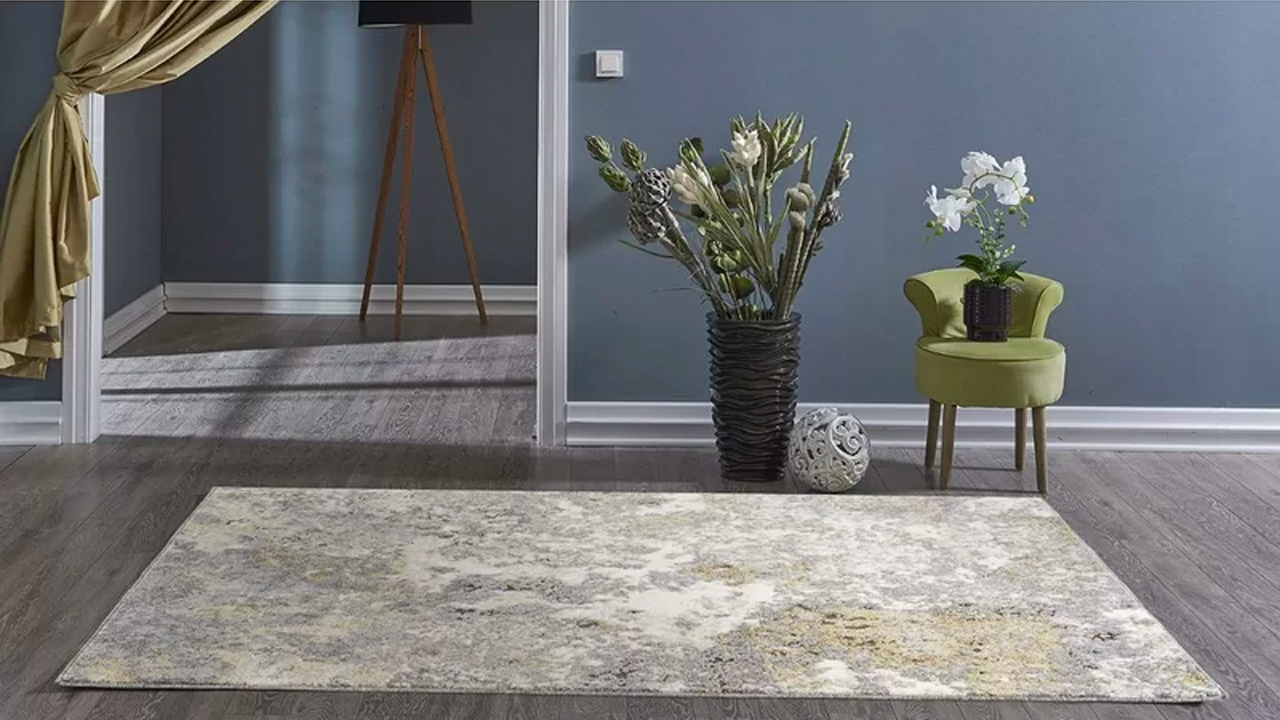 Rugs come in all shapes, colors, prints and sizes, so chances are that your dream area rug is just waiting to be found. However, it's easy to be overwhelmed by all the options.
To instantly narrow things down, we decided to cap the budget at $150. It doesn't seem like much, but at Wayfair, you'll be surprised at how far this amount can go.
Moreover, you won't have to fuss over delivery fees, as the site offers fast and free shipping on all orders over $35. Before you know it, that affordable area rug will already be at your doorstep.
Go Big or Don't Bring it Home

Ebern Designs Lindsborg 9′ x 12′ Rug
Regular Price: $112.99
One general rule about the size of an area rug is that it should be at least 6 inches, but no more than 2 feet away from the wall. Regardless of how big your room is, that's a lot of ground to cover.
Therefore, more is more, and if you're ever choosing between sizes, it's best to go with the larger option. Luckily, Wayfair has a huge, beautifully printed rug that extends 12 feet on one side and is still less than $113.
Take Note of the 60-30-10 Combo

Union Rustic Pilla Faux Cowhide Area Rug
Regular Price: $129.99
The 60-30-10 rule refers to a room's color percentage breakdown. It's a standard indicating that the color of your walls and large furniture — which are the items anchoring the room — should make up 60% of your color scheme.
Then, your accent color (and the category an area rug typically falls under) comes in at 30%. The thing to remember about this accent color is that it should vary in tones, so the hue stands out. Even if you choose a neutral shade, consider something with a balanced and eye-catching design like this contemporary ivory faux cowhide rug featuring gold tints.
Following the accent color, 10% is where you can be bold with accessories and decor featuring complementing color patterns and prints.
More People, More Patterns

Williston Forge Chappell Abstract 5'2″ x 7'2″ Rug
Regular Price: $106.99
If the rug is going to be placed in a high traffic area with lots of people walking on it, pick a patterned piece. Obviously, a light color that can stain and show pet hair, dirt or all of the above isn't ideal.
On the flip side, however, dark shades can do the same. All in all, a rug with a variety of colors and abstract patterns similar to this one can easily mask any debris that falls on it.
Feel Free to Layer 

Union Rustic Woodall Cream Rug
Regular Price: $31.99
Give any room a fresh update by layering a chic and smaller rug over an existing rug you already have. It's a sweeping home trend that can make an overlooked area pop, while giving it an extra cozy feel at the same time.
What Shape is Your Dining Room Table?

Union Rustic Weccacoe Southwestern Round Rug
Regular Price: $132.99
The design of your dining room table should determine the shape of the rug in your dining room. Bring order into the space by matching these two things together. For instance, a round table will hands down be more aesthetically pleasing with a round rug.
Follow the 6-inch Rule in the Kitchen and Hallway

Charlton Home Hershman Geometric Tufted Runner
Regular Price: Starting at $21.99
Runners are an excellent way to add more color into a kitchen or hallway. It also makes walking on these common spaces more comfortable. When picking out a runner, keep in mind is that it has to be 6 inches away from the cabinets or walls for a proper fit.
And the 2-foot Rule for the Bedroom

Regular Price: Starting at $28.99
Use an area rug to accentuate your bed and naturally make it the focal point of your bedroom. Unless it's on a wall, make sure your rug runs two feet from each side.
Similar to turn down service at most luxury hotels, feel free to have a smaller rug on each side of the bed, so your feet have something comfy to wake up to each morning.
Don't Forget a Rug Pad!

Symple Stuff Strong Grip Non-Slip Rug Pad
Regular Price: Starting at $13.99
Before you checkout, don't finalize your cart without a rug pad. Opting for one keeps the rug in place and more importantly, reduces wear and tear. In addition, it absorbs noise and is highly recommended if you live in an apartment building with neighbors so close by.
Note: The rug and rug pad don't have to evenly match up. Generally, people leave one inch of the rug hanging off the rug pad. If you end up purchasing a one-of-a-kind rug with odd dimensions, know that rug pads can easily be cut. Again, go ahead with the larger size and trim it down to exactly what you need.
Our editors strive to ensure that the information in this article is accurate as of the date published, but please keep in mind that offers can change. We encourage you to verify all terms and conditions of any product before you apply.